Prelude to Steam: 3 new cloud gaming Chromebooks
Google and three of its hardware partners introduced cloud gaming Chromebooks on Tuesday. Acer, Asus, and Lenovo each have new Chromebooks with attributes typically found on a gaming laptop. These include high-resolution displays with fast, variable refresh rates and RGB keyboards. All of the devices work with online PC gaming services from Amazon, Microsoft, and Nvidia. Orders begin for the new cloud gaming Chromebooks later this month in various configurations starting at $399.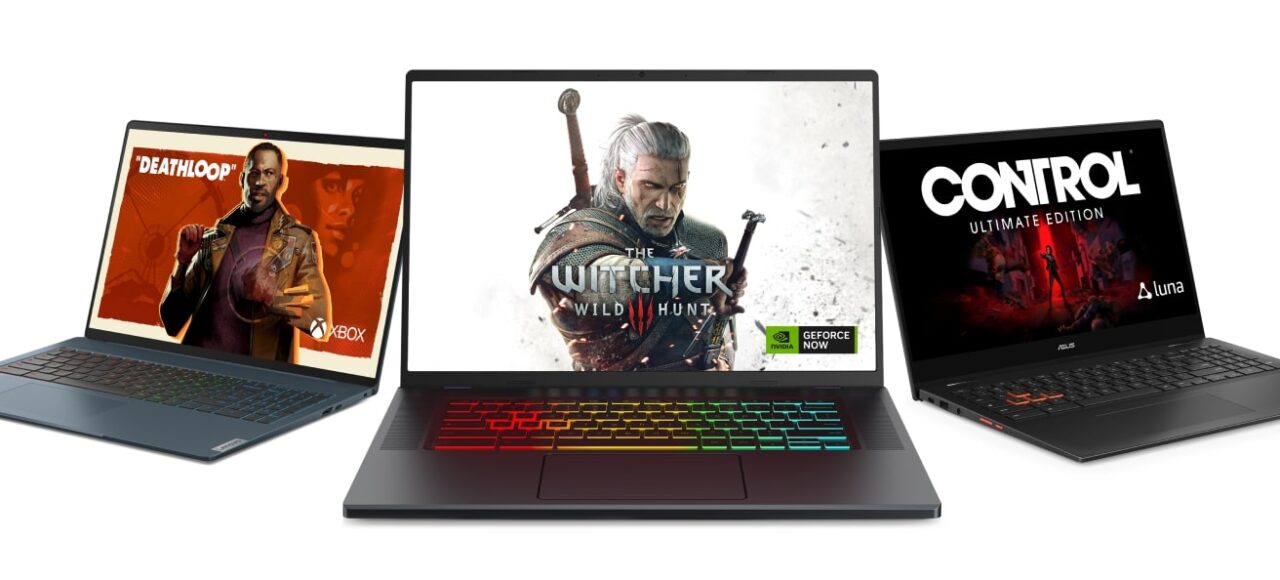 We knew Google was working on gaming Chromebooks. It's been doing so in some way, shape, or form for three years. But the big push has been with native gaming using Steam. Or at least that's the more interesting approach.
New cloud gaming Chromebooks for an already available activity
I say Steam is more interesting because cloud gaming on Chromebooks isn't a new thing, nor does it need specialized hardware.
I've been using Nvidia's GeForce Now to stream my PC games for over two years now. And it works on every Chromebook I've owned or tested during that time. Even on entry-level devices. That's because the games are actually "played" on powerful servers. The Chromebooks in this case are simply remote displays that show content and accept user input for interaction. Yes, I'm oversimplifying the advanced technologies used to make this happen, but the point remains.
While it's always great to see new ChromeOS options, these aren't needed for cloud gaming today. I mentioned that on a briefing call with an Nvidia representative. He was glad to hear that GeForce now worked great on all kinds of Chromebooks. And he said that I'd be blown away by the experience on these new ones.
That's partially because of the faster, better displays. Nvidia is also including 3 months of its highest service tier with these new cloud gaming Chromebooks. (A quarter-year of Amazon Luna service comes with these as well). So yes, 1600p game streaming from Nvidia up to 144 frames per second will be nice. But would I buy a new Chromebook just to get that experience? Note too that after three months, that same subscription costs $19.95 per month.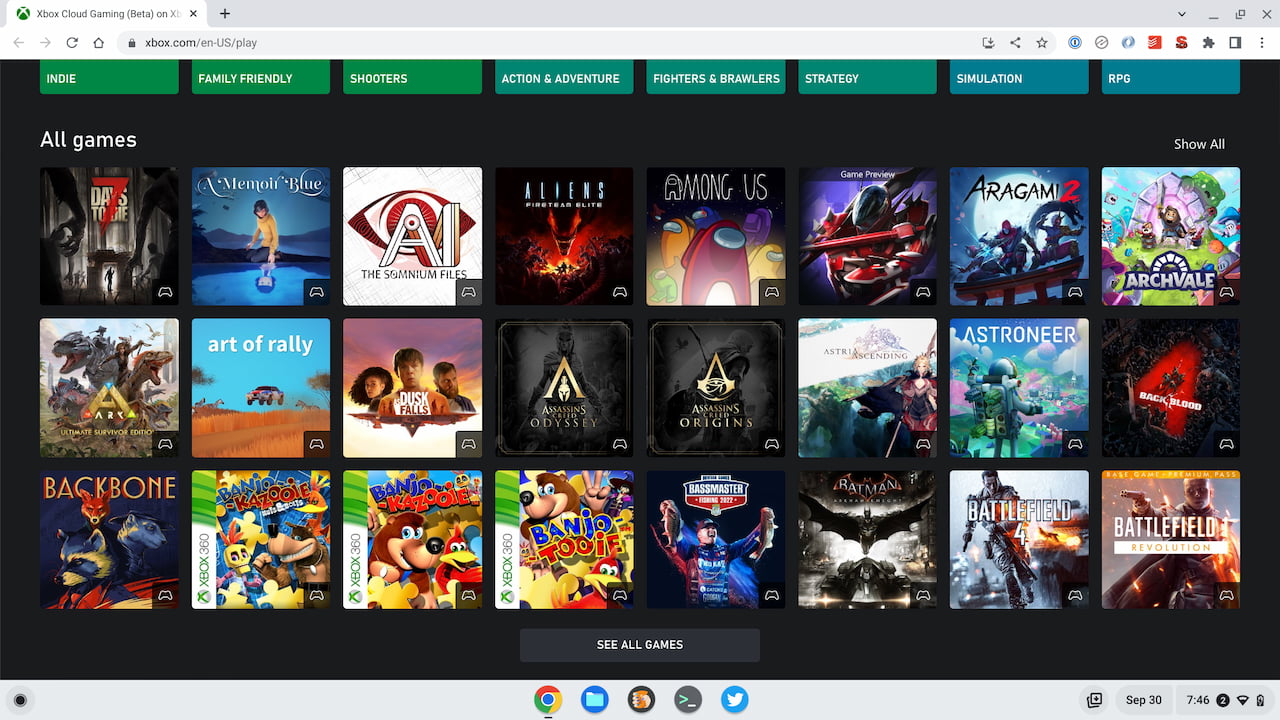 Obviously, you'll pay to play with the other service providers too. Microsoft's Xbox Cloud Gaming (Beta) service will run you from $9.95 to $14.95 monthly, depending on your plan, while Amazon Luna starts at $9.95 per month. I won't even get into Stadia, which would have been another service option; Google recently closed it down, so I shared alternative gaming options.
This product launch was surely in the works well before Stadia was shuttered. It takes many months to develop new hardware. I can't help but feel, however, that it was put together with a cloud gaming focus partially because of the Stadia debacle. Nvidia was on Google's briefing call, for example, but Microsoft "was unable to attend" and I didn't hear anyone from Amazon say a word. The whole affair seems like repackaged effort as a prelude to Steam in the wake of Stadia. Then again, the briefings were set up prior to Stadia's demise so perhaps I'm reading into things too much.
I should also note that Google has indexed the major game services. That means you can search for a game title in your Chromebook launcher and game results will appear. I noted this when I saw the chrome://flags#launcher-game-search experimental flag in ChromeOS.
But that's enough digression for now. Here are the new cloud gaming Chromebooks, which are certainly better than all of the other cloud gaming Chromebooks.
Acer Chromebook 516 GE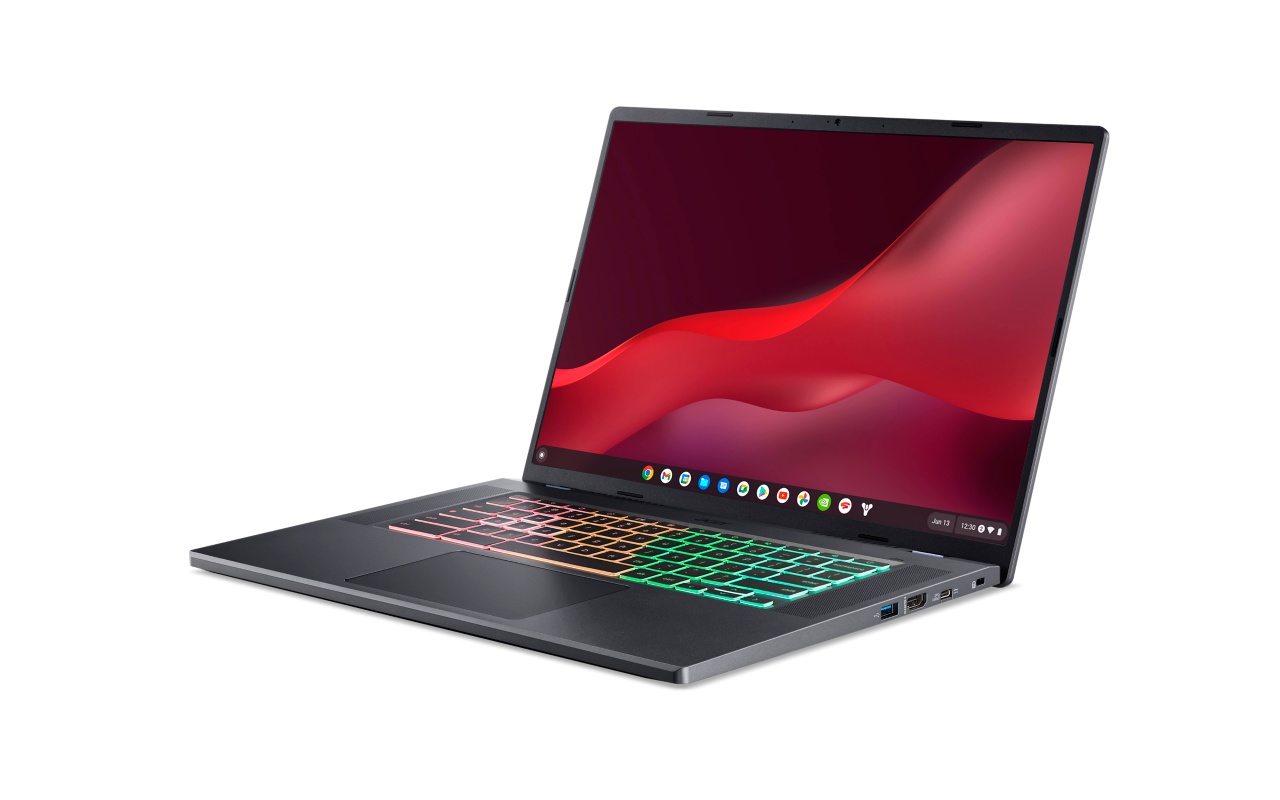 The Acer Chromebook 516 GE is an upsized ChromeOS laptop with some modifications for a better gaming experience. The 16-inch, 2560×1600 IPS display is capable of showing up to 120 frames per second. It also has an anti-ghosting RGB keyboard and DTS audio for sound. You can stream your cloud games over the Wi-Fi 6E connection or choose the speedy built-in 2.5 Gbps ethernet connection.
I expect the availability of at least two configurations that use either the 12th gen Intel Core i5-1240P or i7-1260P chipsets. Acer says the first model you can order will have the Core i5, 8 GB of memory, and 256 GB of NVMe SSD storage. That package will cost a reasonable $649.99 when it goes on sale at Best Buy.
Asus Chromebook Vibe CX55 Flip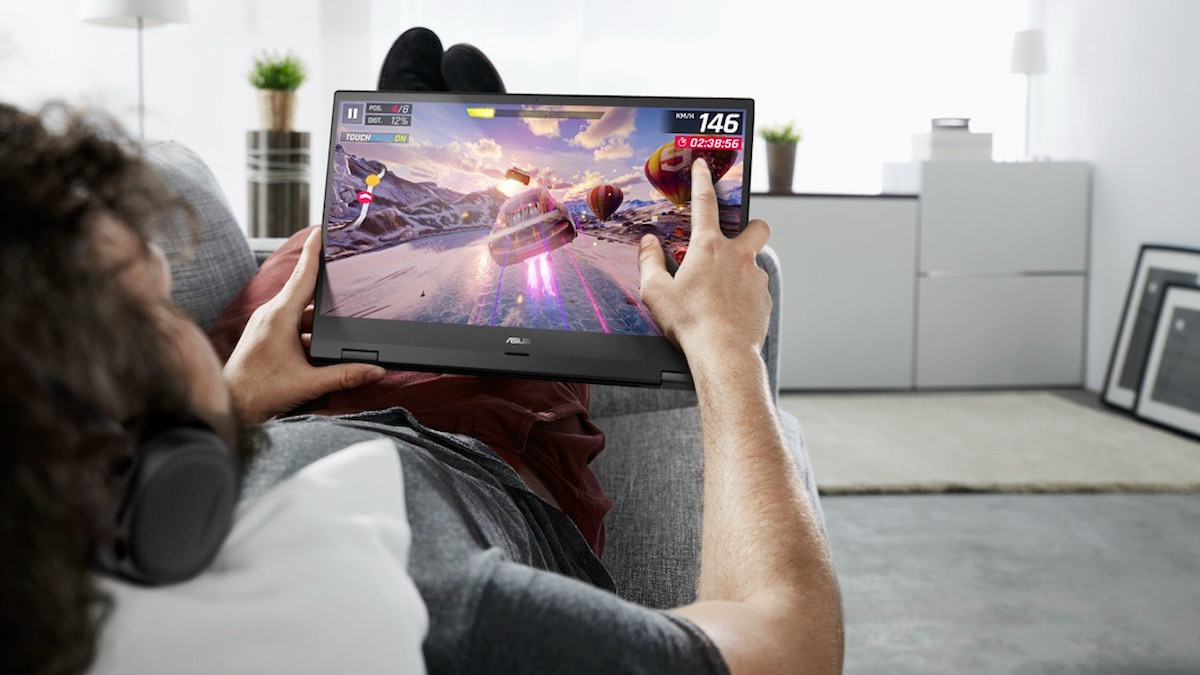 Asus is the only one of the bunch to offer a 144 Hz display with its Asus Chromebook Vibe CX55 Flip. I couldn't get many details from the draft Asus press release but I'd guess this to be a 15.6-inch screen.
Asus says this device is "Powered by up to an 11th Gen Intel Core i7 processor and 16 GB of memory". A half-terabyte of SSD storage and Wi-Fi 6E are also inside. Rather than an RGB keyboard, the Asus has color-blocked WASD keycaps. It also is the only new cloud gaming Chromebook that doubles as a convertible device. No pricing details are available yet.
Lenovo IdeaPad Gaming Chromebook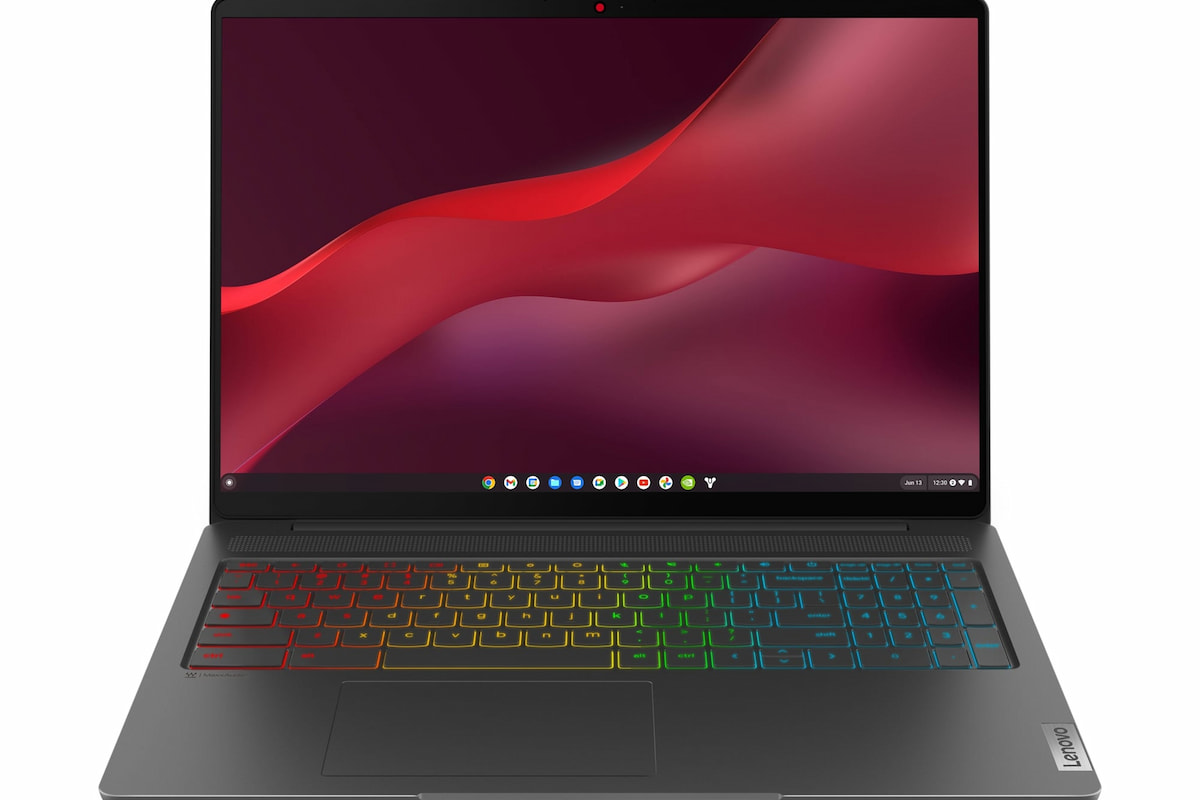 Like the other new devices, the Lenovo IdeaPad Gaming Chromebook has a 16-inch display. With the 16:10 aspect ratio, the resolution is 2560 × 1600 and the screen refresh rate goes up to 120 Hz. The anti-ghosting keyboard has four-zone color RGB backlighting and Lenovo adds faster Wi-Fi 6E support for connectivity. No ethernet option if you want a wired connection, although you could add that through a hub or dongle.
Lenovo is still a little tight-lipped on the full specifications, although all models will have at least 8 GB of memory, SSD storage, and run on 12th-gen Intel Core processors. Since the claimed battery life is "up to 11 hours", I anticipate a Core i3 option. The first model is expected this month with a starting price of $599.
Final thoughts
Again, this whole debut feels a bit haphazard. Seeing a draft press release the day before launch that is missing more details than it actually offers suggests that to me. I'm sure the shutdown of Stadia didn't help.
I'm not down on cloud gaming by any means. It's one of the ways I game now when I'm sitting around with a Chromebook. However, the real benefit of the new devices will arrive with native Steam support. I'm leery that these devices will sell in meaningful quantities until then.