Here in the U.S., you still can't buy an Asus Chromebook Flip C536 (aka CX5) directly from Asus. However, Best Buy does sell this 15.6-inch Chromebook, which is normally priced at $569. That's reasonable for what you get but this $100 sale makes the deal even sweeter for an 11th-gen Core i3 convertible Chromebook at $469.
This actually might be the best value on the market, at least while the sale is in effect. Aside from the 1080p resolution 15.6-inch touchscreen, you're getting that 11th-gen Core i3 paired with 8 GB of memory and 128 GB of speedy SSD storage.
I've seen some recent entry-level Chromebooks with half the RAM and storage approaching $400, for example. Oh and those typically have either a Celeron or Pentium processor, which would be a few steps behind in the performance department.
Obviously, you have to want a large display over a smaller, more portable laptop. The Asus Chromebook Flip C536 weighs a tad over 4 pounds. But of course, a device with that size and weight allows for a roomier chassis to fit a full backlit keyboard and numeric keypad, a relatively massive glass trackpad measuring 5.68-inches diagonally, and plenty of ports.
Unfortunately, Asus didn't include as many ports as I think it could have.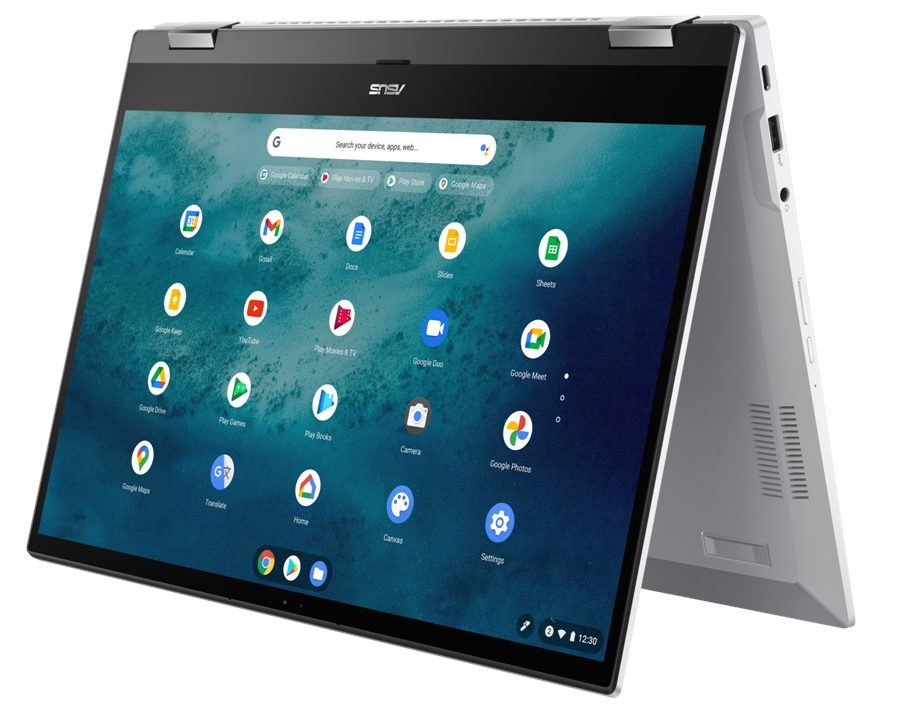 You'll have to make do with a pair of USB Type-C and one Type-A, plus an HDMI output and microphone/headphone combo jack. That's actually not too bad, but another Type-A would have been sweet! WiFi 6 and Bluetooth 5.0 round out the connectivity options and you also get a webcam for video calls.
Overall, Asus is delivering a relatively nice design, a solid large touchscreen display with slim bezels and performance capabilities for most of the market with its Asus Chromebook Flip C536.
If you want a larger device with those features, I'm not sure you can get a better one for under $500 during this sale.
Update: This deal was originally available and posted on July 13. It's currently back as of today.
About the author
Kevin C. Tofel has covered technology since 2004. He's used ChromeOS since Google debuted the CR-48 in 2010, reviewing dozens of Chromebooks since then. He worked for Google's Chrome Enterprise team from 2016 to 2017, supporting the launch of Android app support. In his free time, he uses Chromebooks to learn software engineering at
Launch School
. In 2019, Kevin joined the CS Curriculum Committee at his local community college.
Liked this content? Subscribe for the free, weekly newsletter