Deal: All Pixelbook models are $200 off, starting at $799 from Google and Best Buy
Although the $999 Pixel Slate I bought is my full-time device, I've said more than once that most people would be better served by the $999 Google Pixelbook. And now it costs you $200 less thanks to current sale pricing on all Pixelbook models: You can nab a base Pixelbook, which is still an outstanding device, for $799 from the Google Store.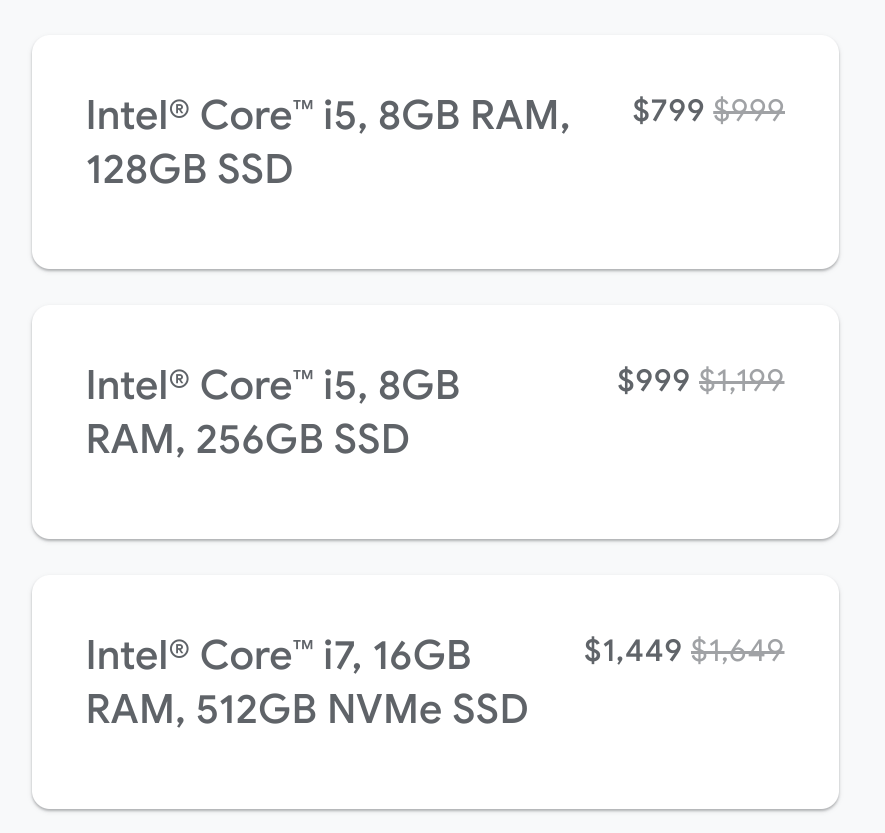 If you were on the fence between a Pixelbook and Pixel Slate, I recommend asking yourself these two questions to help you decide.
Of course, a comparable Pixel Slate and the Pixel Slate Keyboard will cost you $1200, which could influence your decision right now; the $799 Pixelbook model has very similar hardware.
Both devices include the same 8 GB of memory and 128 GB of storage and have Intel Core i5 processors.
The Pixelbook uses a seventh-gen Intel chip while the Pixel Slate is an eighth-gen version, but I see very little performance difference between my Slate and old Pixelbook.
The only other standout variance is that the Slate has a higher resolution 3000 x 2000 display while the Pixelbook screen is still super clear at 2400 x 1600 resolution.
If you'd rather not wait for Google to deliver your on-sale Pixelbook, Best Buy is also selling it for the same $200 off, regardless of configuration. And as an added bonus, it will throw in a free Google Home Mini as well!