Get $200 off this Core i3 HP Chromebook x360 14c all week
Looking for a feature-packed Chromebook with 12th gen Intel Core i3 processor? You might want to hit Best Buy this week. The retailer is cutting the price of the HP Chromebook x360 14c by $200 all this week. Essentially, this is a solid mid-range Chromebook with its $499 price closer to entry-level Chromebooks than to high-end models.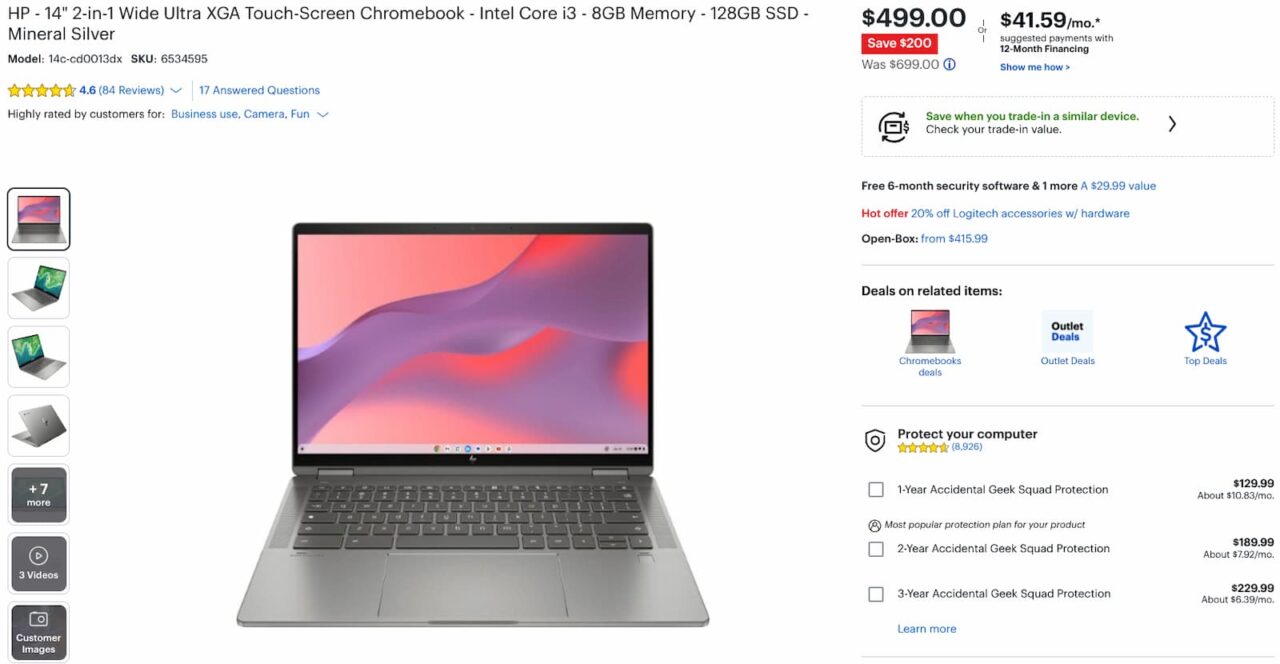 In fact, many of the HP Chromebook x360 14c hardware components are on par with or a slight step down from the $999 HP Dragonfly Pro Chromebook. The x360 includes the 12th gen Intel Core i3-1215U CPU with Intel UHD graphics, for example. Sorry, no Intel Iris Xe GPU on this one. There's 8 GB of LPDDR4X memory and a speedy 128 GB NVMe M.2 drive for storage. The 360-degree touch display provides a sharp 1920 x 1200 resolution for a 16:10 aspect ratio.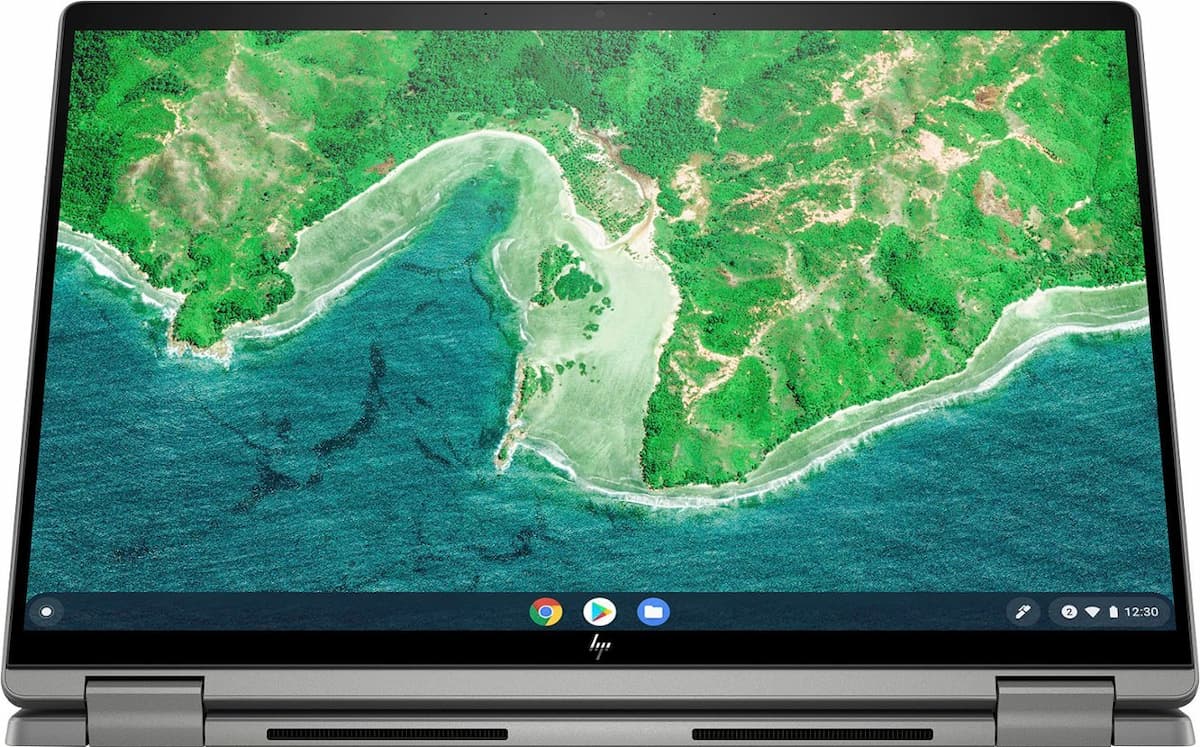 On the wireless side, the HP Chromebook x360 14c supports Wi-Fi 6E and Bluetooth 5.3, so you're on the cutting edge there. And although there's no HDMI output, there is a microphone/headphone combo jack, a single USB Type-A, and a pair of USB Type-C ports. Those USB Type-C 3.2 outputs support external monitors, so you can get by without the HDMI jack.
While there are comparable or slightly higher performing Chromebooks available for not much more than $499, this HP Chromebook does have some important features that those might not have.
My Acer Chromebook Spin 714, for example, doesn't have a fingerprint sensor. The HP Chromebook x360 14c does. It has a backlit keyboard and a privacy shutter for the camera too. Speaking of the cameras, the 5MP sensor in this HP Chromebook boasts a 2592×1944 resolution. Again, that beats out the 1080p webcam in my own Chromebook, which costs quite a bit more.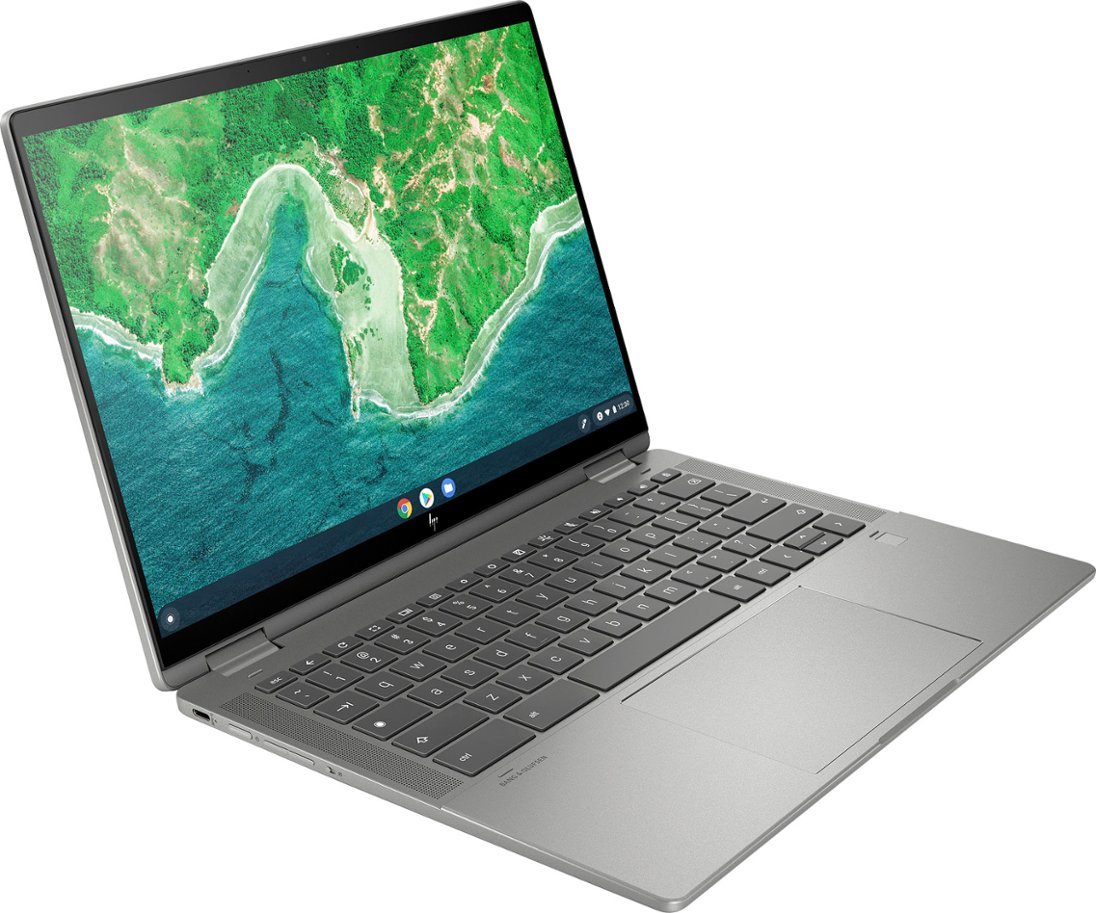 While I haven't tested this 12th gen model, I did review the prior version. And, in general, I really liked almost everything about it.
My biggest con was the price tag of $659 when it debuted. This updated model isn't radically different; at least not on the outside. That's not a bad thing. And the $699 MSRP is much too high for what you're getting, in my opinion.
With a $200 price drop, though? It's a different story and well worth the look for just about any Chromebook user.