Grab the Acer Chromebook 317 for 40 percent off: $299
Looking for a large Chromebook on a small budget? For the next three days, the 17-inch Acer Chromebook 317 is down 40 percent from its $499 price. You can grab one here at a cost of just $299.
When I looked at an early model the Acer Chromebook 317 earlier this year, I noted the relatively massive screen was a sight for my sore eyes.
Based on the configuration of that model, I couldn't scale the screen resolution beyond its native 1920 x 1080 resolution. However, I was able to open multiple apps and browser tabs for multitasking. Well, if you call multitasking watching YouTube TV and something else. I never said I was an effective multitasker.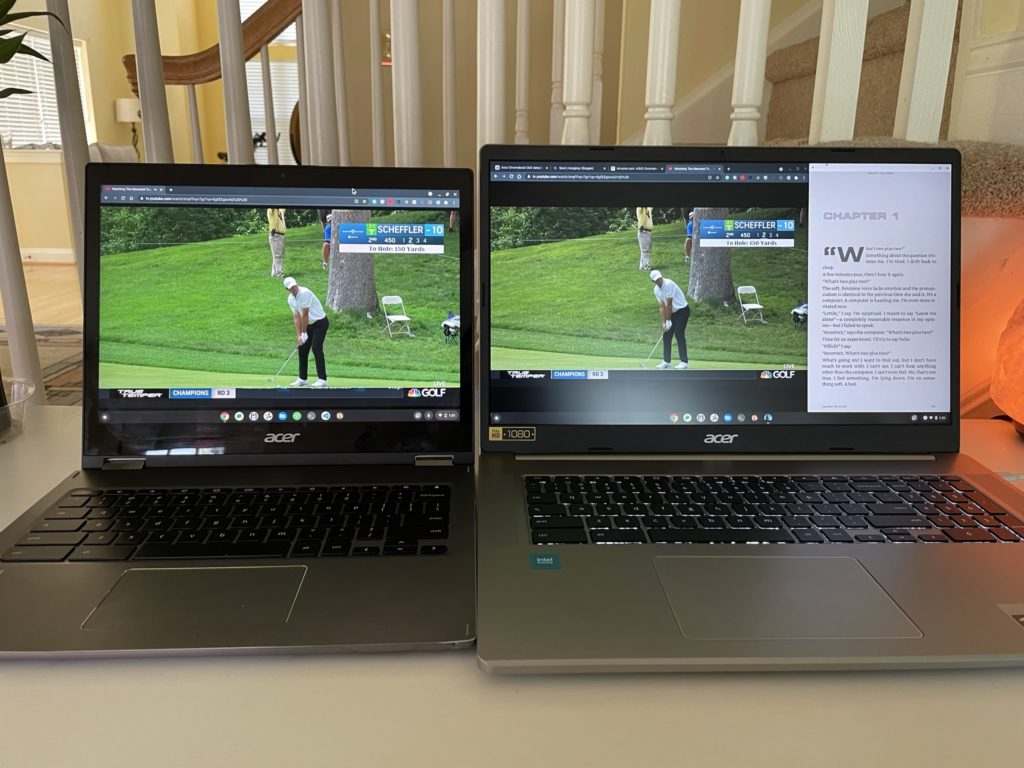 My pre-production review unit had an Intel Pentium N5100 processor and 8 GB of memory inside it. The currently available configuration discounted to $299 uses a slightly better Pentium N6000. The display gains touch capability. And it keeps the 8 GB of RAM, which is generally unexpected at this price.
Other than the slight processor bump, this Acer Chromebook 317 model keeps all of the prior specifications and hardware.
You still get four USB ports (2 Type-C and 2 Type-A), WiFi 6, Bluetooth 5, a backlit keyboard with dedicated number pad, 64 GB of eMMC storage and microSD card for additional storage capacity.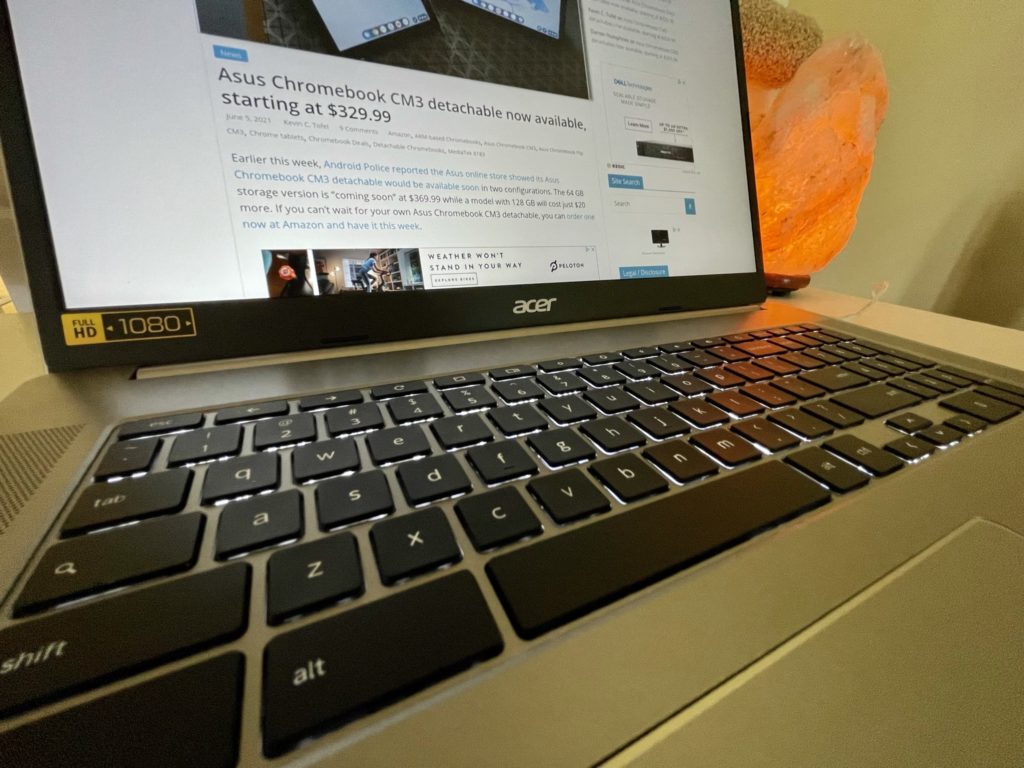 Given the Pentium chipset, I'd be likely to call this a large, entry-level laptop. But the Acer Chromebook 317 has a few standout specs that make it closer to a mid-ranger. The large, fullHD touch screen, for example isn't typically found on budget devices. Neither is 8 GB of memory. Somehow, Acer shaved some weight as well, so this version isn't as heavy as the 5.18 pound laptop I used. This one tips the scales at 4.85 pounds.
That's still a bit heavy to carry around every day. You won't feel even an ounce of weight if you leave the Acer Chromebook 317 in its natural habitat though.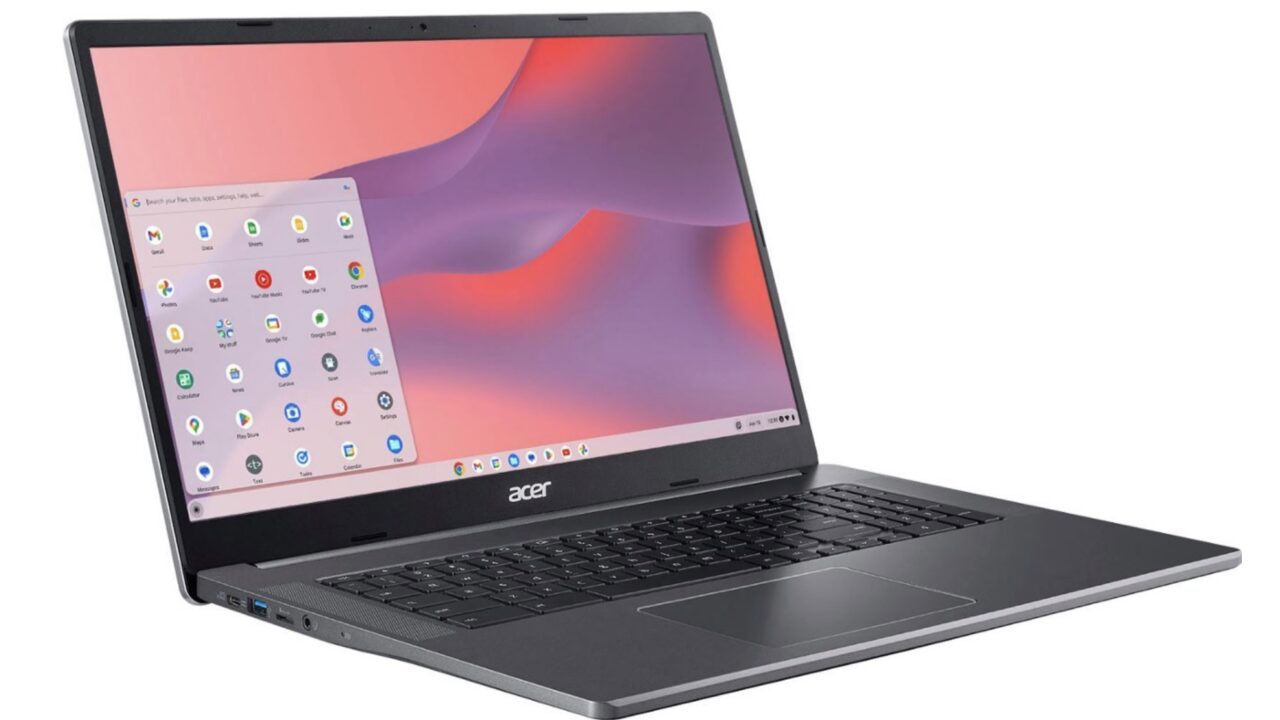 With the large screen, this makes for a good desktop replacement. Of course you can tote when you need to and you should be able to get through an 8 hour ChromeOS session on the battery.
I personally wouldn't buy the Acer Chromebook 317 at its full price of $499. There are simply better Chromebooks available at or below that cost. At $299 though? This Chromebook makes much more sense from a value perspective. Especially if you want or need that large screen.