How to use a non-Pixel Android phone for Instant Tethering on a Chromebook
When Google introduced the Instant Tethering feature that uses a connected Android phone as a Wi-Fi hotspot on Chromebooks, it was limited to Pixel devices as part of the "Better Together" functionality. With the latest Dev Channel version of Chrome OS 73, however, Instant Tethering works with some non-Pixel devices. For example, I'm able to use my Nokia 7 Plus Android One phone as a Wi-Fi hotspot with my Pixel Slate.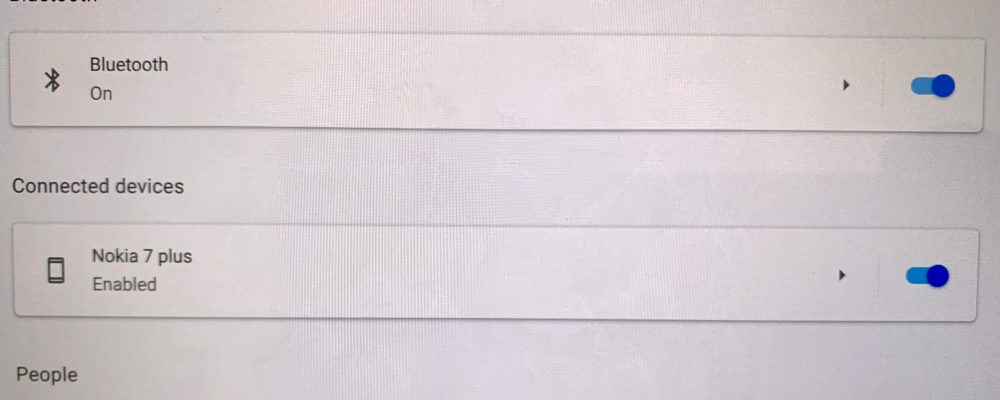 This feature hasn't been officially announced yet but Keith Myers discovered it in Chrome OS 73.0.3669.0, which was recently released. The Dev Channel has since been updated to 73.0.3680.0, but the feature is still there.
To use it — at least for now — you may need to enable this flag: chrome://flags/#instant-tethering. Once that's done, just visit the Settings of your Chromebook and follow the simple steps to connect and verify your Android phone.
Note that this won't add a tethering plan to your handset; you'll need that in place prior before being able to use the Instant Tethering feature. And of course, you can manually set up a hotspot on any phone that supports it in order to connect your Chromebook to the web when there's no other Wi-Fi around. The Instant Tethering feature simply makes the process a little more seamless: When your Chromebook can't find a Wi-Fi network to get online, it will automatically use your phone's data connection for internet access.
There isn't a list of supported Android phones available, so I can't say if your particular device is or will be supported. However, folks have reported success with the Samsung Galaxy S9, the OnePlus 6T, and several other models, so it's worth a try if you're on the Dev Channel.
Keep in mind that the Dev Channel of Chrome OS is a work in progress, so you may encounter bugs that you haven't see on the Stable Channel. And if you go back from the Dev Channel to the Stable Channel, there's a good chance that all of your local data will be lost due to a Chrome OS Powerwash reset.