HP Elite Dragonfly Chromebook Enterprise shows up with a $2,165 price tag
When the HP Elite Dragonfly Chromebook debuted in January, HP said to expect availability and pricing in April. Based on the high-end hardware, I figured the cost to be well above what most people expected. A third of the way through April and there's no official price information. However, I see a listing on Google Shopping for this Chrome OS laptop. It shows the HP Elite Dragonfly Chromebook Enterprise with a $2,165 price tag, although you can't buy it yet.
Before you panic and after you pick your jaw up off the floor, there are a few things worth noting here.
First, this is an Enterprise model Chromebook and they always cost more than consumer models. Part of that is because companies can get away with it due to enterprise budgets and services. And part of it is because the additional cost of a Chrome Enterprise license is baked in.
Second, I'd question the price listing if this was from a third-party reseller. Those prices are often inflated. However, Google is listing HP as the seller and the purchase link does take you directly to HP.com even if you can't buy the device yet.
Third, it's not possible to determine the configuration of this HP Elite Dragonfly Chromebook Enterprise. Therefore, it could be completely maxed out for this price. At least I hope it is!
That would mean it runs on a 12th-generation Intel Core i7 processor with Intel VPro support. It would have 32 GB of memory and a 512 GB NVMe M.2 storage module. And instead of the base 1920 x 1200 resolution, the 13.5-inch display would have a 2256 x 1536 panel.
Having said that, I wouldn't be completely surprised to see a top-end model for around or more than $2,000. And, assuming this pricing information is accurate, I'm sure you'll be paying at least $999 or more for a base consumer model with much less capable hardware.
I'm thinking that means a 12th-gen Intel Core i3 processor, 8 GB of memory, and a 128 GB SSD module. The lower display resolution would also apply here. I hope the haptic trackpad would be included in all models. And of course, add any upgrades and the price would go up from there.
This type of device is right in my wheelhouse, and I've paid $1,249 and $1,400 in the past for Chromebooks. Those were Google-branded devices and, at the time, far more powerful than any other competing products.
Even so, I'm not sure that same price range is what I'd spend now. I'd have to get or expect a lot more value from say a $1,400 Chromebook over one that's well under $1,000. The landscape has changed as there are many more high-end devices available for less, forcing more price competition.
Essentially, I want a Chromebook that's going to handle my daily workload for at least three to four years at a minimum. That includes coding efforts for education purposes using Linux, as well as my typical daily web use. Gaining native Steam support for my existing PC gaming collection would be a bonus, and the HP Elite Dragonfly Chromebook would get me that.
Well, it could, depending on the choice of processor, that is: Currently, Google requires either a Core i5 or Core i7. But those are 11th-gen CPU requirements, so a newer Core i3 might make the cut. Steam support will also depend on the GPU and that could vary based on the configuration.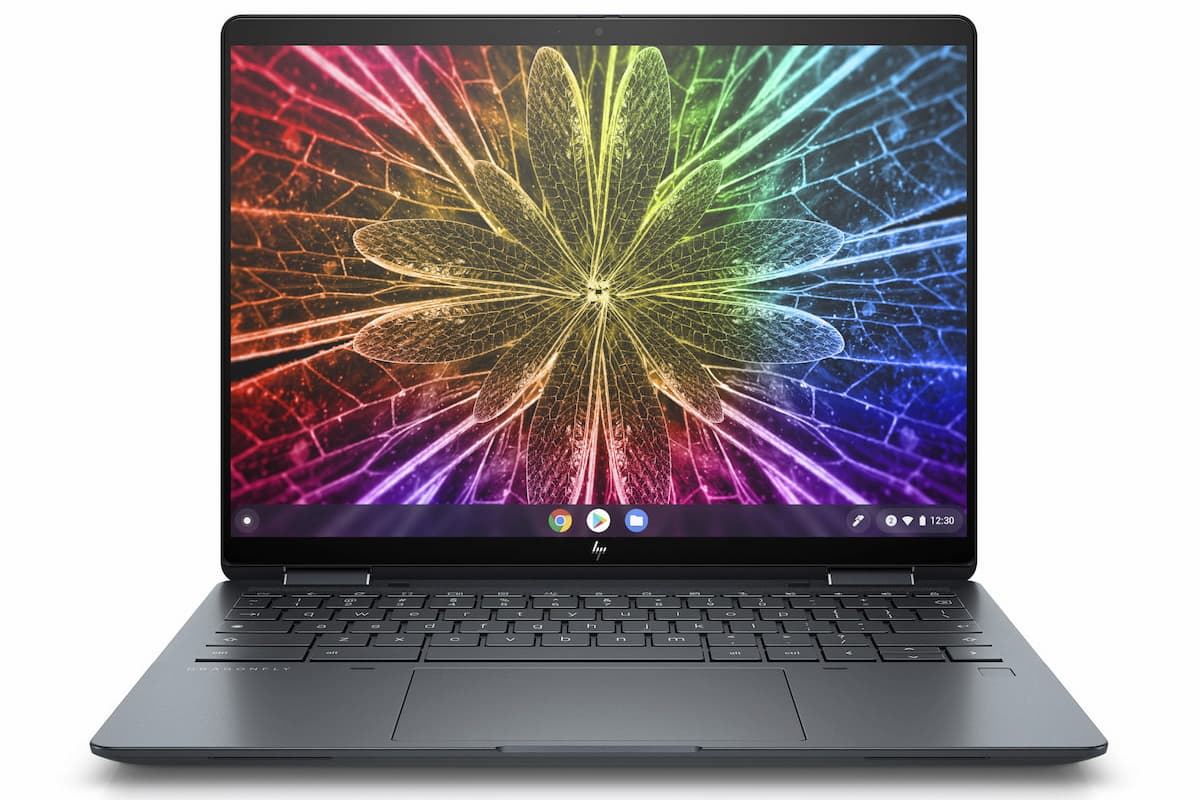 If the HP Elite Dragonfly Chromebook is available in a $1,250 or so configuration meeting my needs, I'll likely take the plunge. I'd certainly want 16 GB of memory as that's what I have now on my daily driver. A Core i5 would have to be there too. Honestly though? I'm a bit leery of getting that package at what I consider a good price right now.
Again, just to be clear: There's no official pricing from HP as of yet, although I hope we see it soon for all configurations. Indeed, I wouldn't be surprised to see some news on that front once people see the price tag of this Enterprise model.
I know there are readers waiting for this device and I'm curious: What's your expectation of pricing and for what configuration? What are you looking to get and how much are you willing to pay?