After recently explaining why I'm still using the same Chromebook that was available in 2018, I'm suddenly getting the itch to upgrade. Yeah, I'm fickle at times. Part of the reason is to hopefully have a playable gaming experience with the dozens of Steam games I own. I'm still not sure that's going to happen with any current Chromebook. Even so, I think I'll start saving now for the HP Elite Dragonfly Chromebook cost because it could best fit the bill. But it won't be cheap.
If you missed the news, HP announced the HP Elite Dragonfly Chromebook in January at the Consumer Electronics Show.
Technically it announced two of them: One with the Enterprise tag and one without. The former is usually offered at higher prices and better internals than a consumer Chromebook. And they usually come with a Chrome Enterprise license, which also adds to the cost.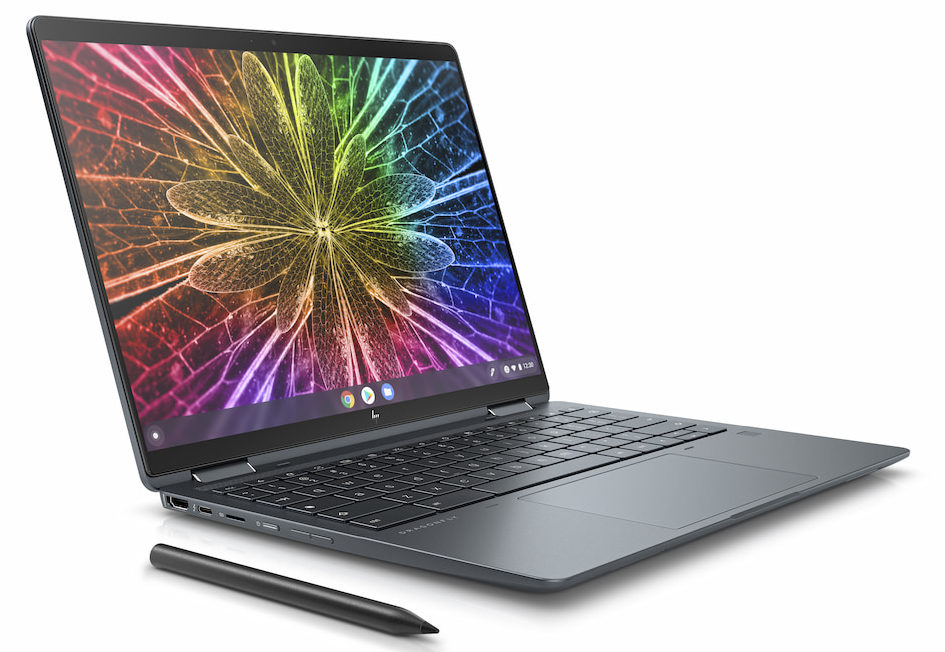 I don't want or need that. But I do want a powerhouse of a Chromebook over and above what Chrome OS devices that most people buy.
Local Steam gaming is a new potential requirement for me, and that will surely need the latest and greatest hardware. I also split time between basic browsing and programming fairly evenly each day. I use the Linux feature for my coding efforts and it really helps to have as much memory to work with as possible.
It also doesn't hurt to have a powerful processor. Based on the HP Elite Dragonfly Chromebook introduction, it should meet my needs.
How much will it be though? That's the big question. I only have two relevant data points to work with on that.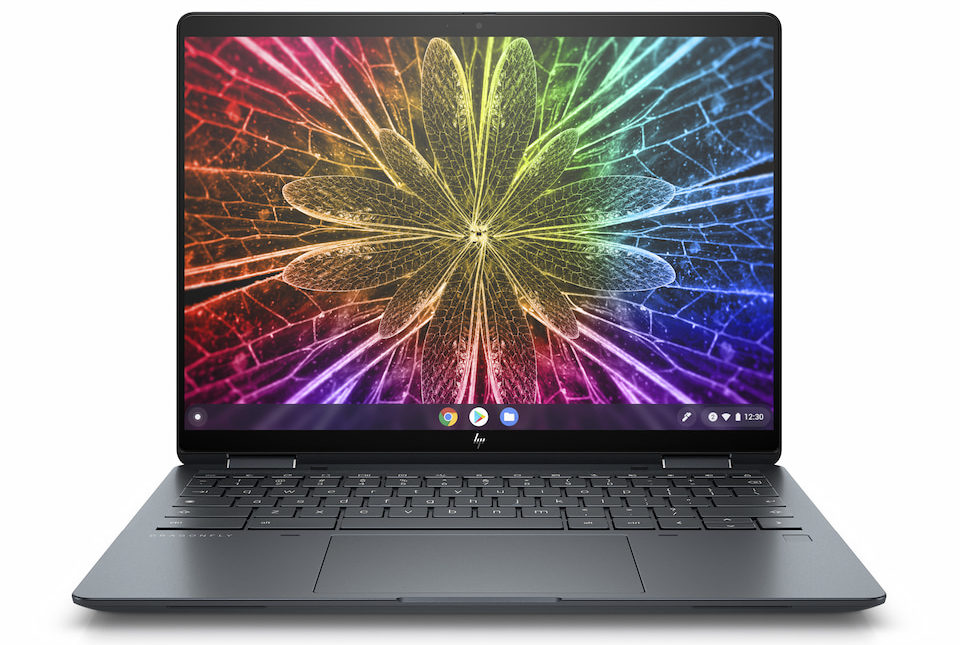 First, when looking at a pre-production model, Chrome Unboxed said "looks like $999 will be the starting price" for the HP Elite Dragonfly Chromebook. I assume HP provided some general pricing guidance when offering the pre-production model, so I'll take the price as likely true.
Of course, that's the base model and we don't know what hardware is inside that configuration.
We do know that you can get up to a 12th-generation Intel Core i7 processor with Intel VPro support. You can also get up to 32 GB of memory and up to 512 GB of NVMe SSD storage. The 13.5-inch display with 3:2 aspect ratio (my personal favorite) will be available in either 1920 x 1200 or 2256 x 1536 resolution.
I have the latter on my Acer Chromebook Spin 13 so I'd likely want to keep that resolution, i.e.: at least upgrade the display from the base model.
But if that base model for $999 is a Core i3 with 8 GB of memory, I'm likely going to need at least $1,400 to get what I need. That would be at least a Core i5 and 16 GB of memory. Bumping those may even require moving from the 128 GB base storage to at least 256 GB.
Does $1,400 sound outrageous for those specs on a Chromebook? Probably to most people. I've spent that much on one before. Twice actually when it came to Google's own line of Chromebooks. So I'm not flinching at that figure. I use my Chromebooks seven days a week for nearly all of my productivity and work tasks.
Back to data points, since I said we have two. Just look at the existing HP Elite Dragonfly G2 that runs Windows. The lowest I can find on HP's site is $1,839 although it's currently out of stock. The lack of inventory isn't surprising because there is a new G3 model arriving in March, which starts in two days.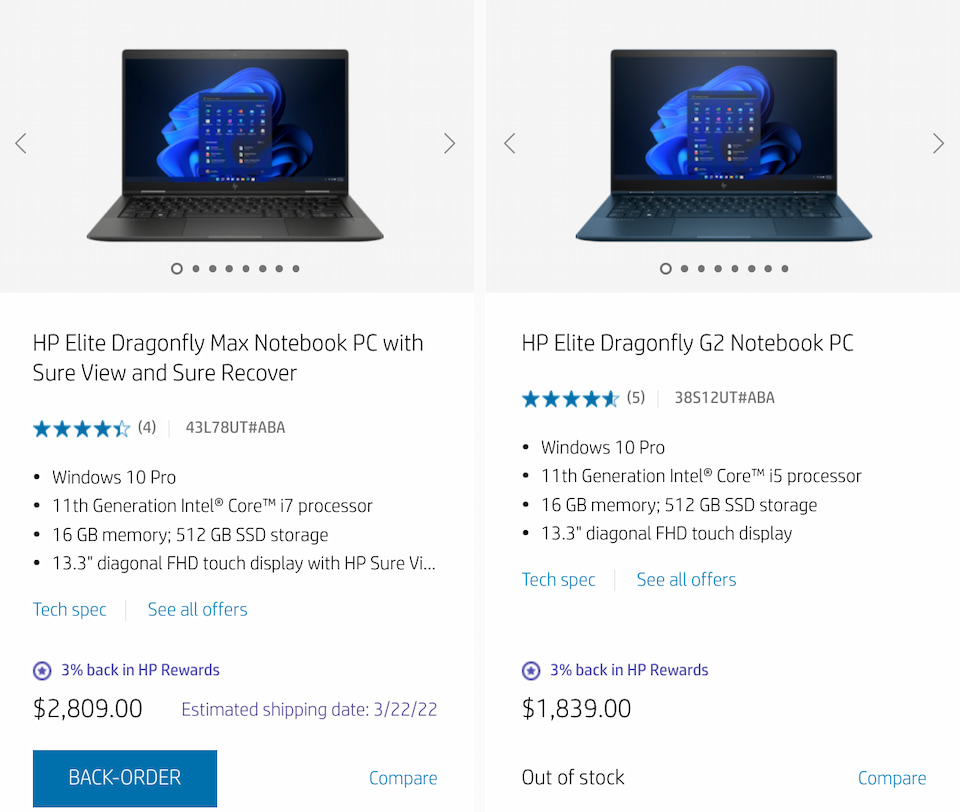 What do you get, along with a Windows Pro license, for $1,839? An 11th-gen Intel Core i5, 16 GB of memory, and a 512 NVMe SSD for storage. Oh, and the display is 1080p. So my estimate of $1,400 for a similar configuration could actually be low!
HP says pricing for the HP Elite Dragonfly Chromebook is expected closer to the April launch date. So we should have detailed costs and configurations in a few short weeks.
Given that I expect this to be one of the most expensive Chromebooks compared to its current competitors, I'm putting off some other purchases to start saving up now. I'd suggest you do the same if you're planning to buy this device. The HP Elite Dragonfly Chromebook cost may be more than you expect.
About the author
Kevin C. Tofel has covered technology since 2004. He's used ChromeOS since Google debuted the CR-48 in 2010, reviewing dozens of Chromebooks since then. He worked for Google's Chrome Enterprise team from 2016 to 2017, supporting the launch of Android app support. In his free time, he uses Chromebooks to learn software engineering at
Launch School
. In 2019, Kevin joined the CS Curriculum Committee at his local community college.
Liked this content? Subscribe for the free, weekly newsletter