A few weeks back, we saw the Lenovo Duet 5 Chromebook discounted by $100. The regular retail price for this 13.3-inch OLED Chrome OS tablet is normally $499, so you could have scored it for $399. This week, Best Buy is repeating the discount: The top Lenovo Duet 5 Chromebook configuration is currently on sale and available here for $399. That's a stellar price for what you're getting.
I specifically mentioned this is the "top" configuration because not everyone knows there are two.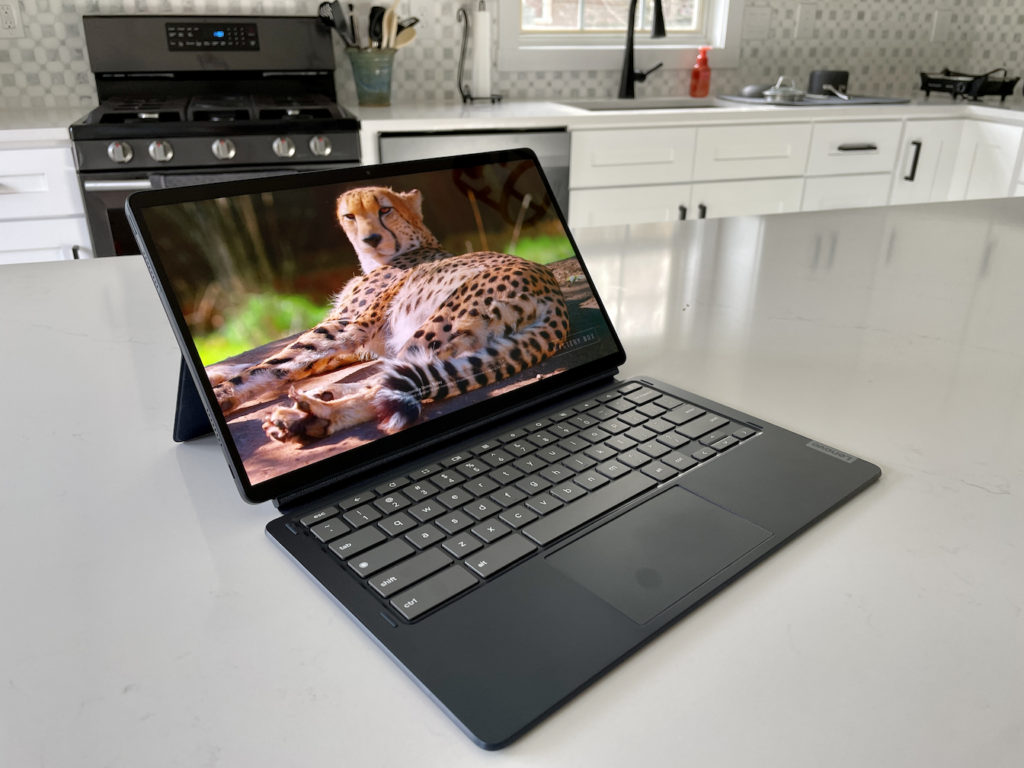 A base model with 4 GB of memory and 64 GB of non-expandable local storage normally costs $399. For the same amount of money right now you can get the model I reviewed. It doubles both the memory and storage capacities.
For a buck under $400, I think this deal is well worth it provided you plan to use the Lenovo Duet 5 Chromebook mainly in a laptop mode. Yes, it is a Chrome OS tablet by itself although it comes with a reasonably good keyboard cover and kickstand.
However, while that 13.3-inch display is gorgeous to look at, it is rather large for tablet use. Complicating matters is the display's aspect ratio, which is 16:9 widescreen.
For perspective: I own a 12.9-inch iPad Pro. But I enjoy using it as a tablet far more than I did with the Lenovo Duet 5 Chromebook, for these reasons. Your mileage may vary, and I'm sure your personal preferences do as well, but this is worth a mention.
As an example, here's the Lenovo Duet 5 Chromebook in portrait mode when used as a tablet: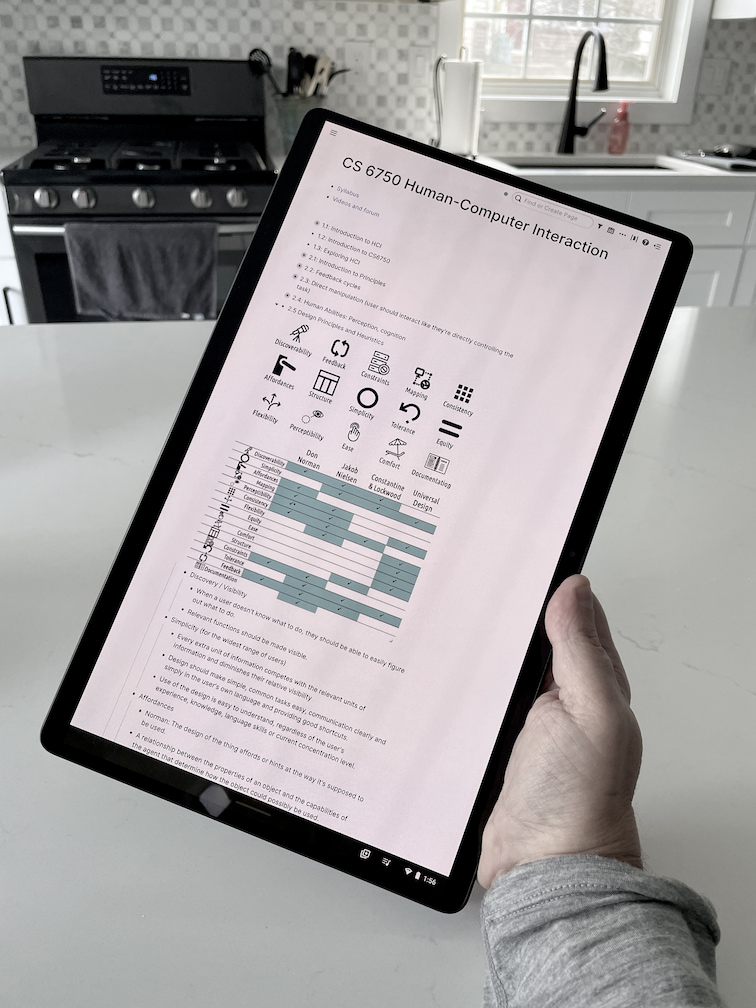 Yes, this is nice for reading long lengths of text with less scrolling. The downside is that's just not as comfortable an experience to hold as compared to smaller tablets or those with more squared display ratios.
Aside from that point to consider, I found the Lenovo Duet 5 Chromebook to be a compelling package. Even at $499.
The second-generation Qualcomm Snapdragon 7c processor paired with 8 GB of memory kept my experience moving quickly enough for everyday use. The keyboard has a decent amount of travel and feel for such a thin design. The speakers are at least average. Chromebook speakers generally have been pretty "meh" in my experience, so the bar isn't set too high. And there are four speakers here along with volume controls that rotate depending on the device orientation.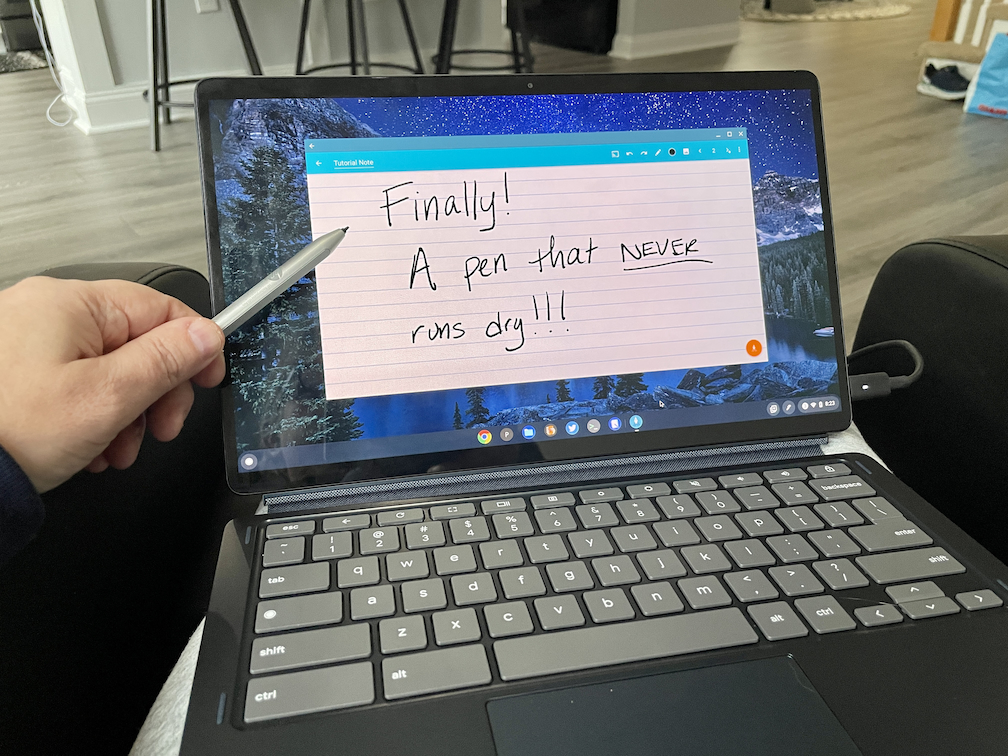 This package doesn't come with a USI stylus but you can add one if you want. Any USI-certified pen will work just fine and I recommend you test a few Android apps for note-taking if you buy one. I found that the pen experience varies wildly, depending on your choice of app.
You're also getting a pair of USB Type-C ports, WiFi 5, Bluetooth 5.1, and a pair of usable but not fantastic cameras. So nothing too exciting in that area. Still, once you see the bright, 400 nits OLED display, it's easy to overlook some features that are average at best.
As I said, this is a good device and at its $499 price tag. A Lenovo Duet 5 Chromebook discounted by $100 at Best Buy makes it an even better value.
Update: This post was originally published on March 28 and updated/reposted on April 26, 2022 as the sale price is available again.