My 2021 Chromebook of the year pick is on sale: $499 for the Acer Chromebook Spin 713
Interested in buying my 2021 Chromebook of the year pick at a $200 discount? You can: The Acer Chromebook Spin 713, with an 11th-gen Intel Core i5 processor is now on sale for $499. That's down from its typical $699 cost and represents a huge bang for the buck.
If you only need an entry-level or basic Chromebook and have a limited budget, the Acer Chromebook Spin 713 is definitely overkill. Both for your needs and your wallet, that is.
However, for full-time Chromebook users that want a higher-performance everyday laptop, I still stand by my pick on this model. And with the discount, you're getting an experience that would have cost nearly $1,000 just two years ago.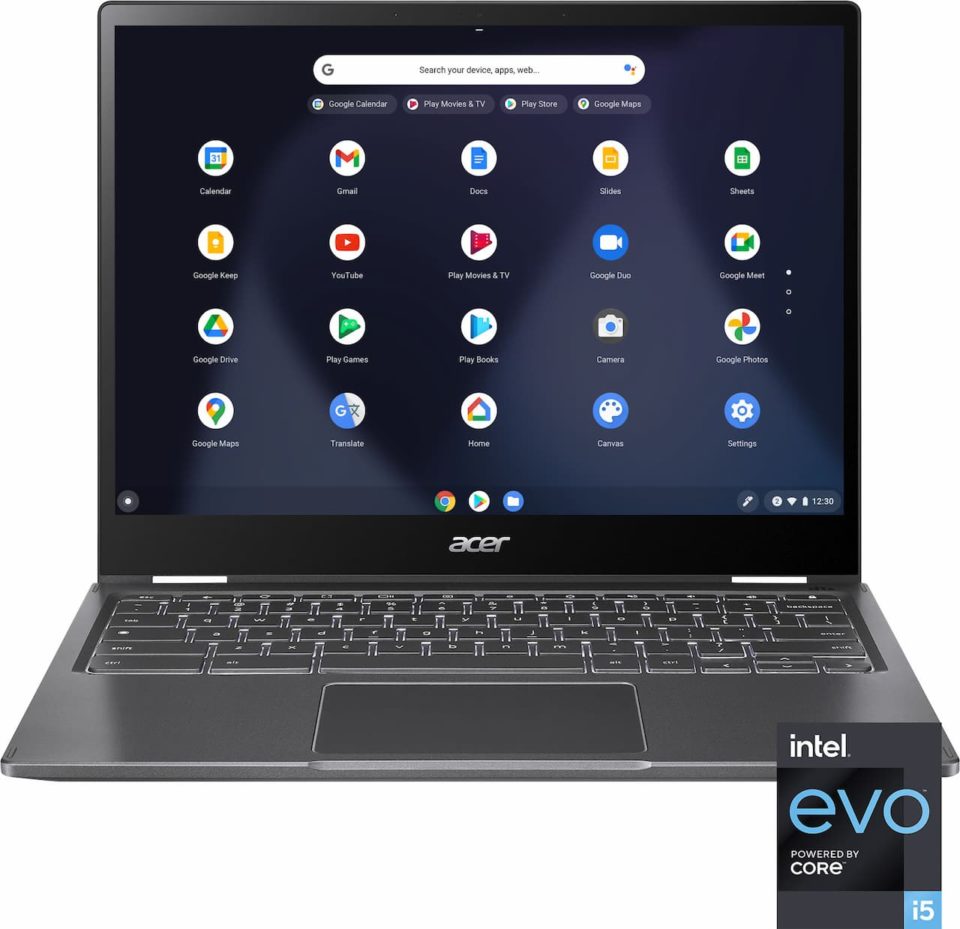 Inside is that quad-core 11th-gen Core i5 processor I previously mentioned, which is fast enough even for programming work. That's paired with 8 GB of memory and a generous 256 GB of storage. And it's the speedy NVME M.2 SSD type of storage as well, which is helpful for fast bootups and large file transfers.
The 13.5-inch display uses a high-resolution (2256 x 1504) touch panel that is USI stylus capable, although you have to supply your own pen.
This screen does use a 3:2 aspect ratio, so if you're into widescreens this may not be the device for you. I personally prefer more vertical space to reduce scrolling, but that's just me.
You get plenty of ports here with the Acer Chromebook Spin 713 as well.
There's a pair of USB Type-C jacks for charging, data, or video out. They're both on the left side, which is a minor inconvenince. They do support Thunderbolt 4 however, which is useful if you move data to external drives. You also get a full-sized USB Type-A jack and HDMI port as well, plus a memory card reader.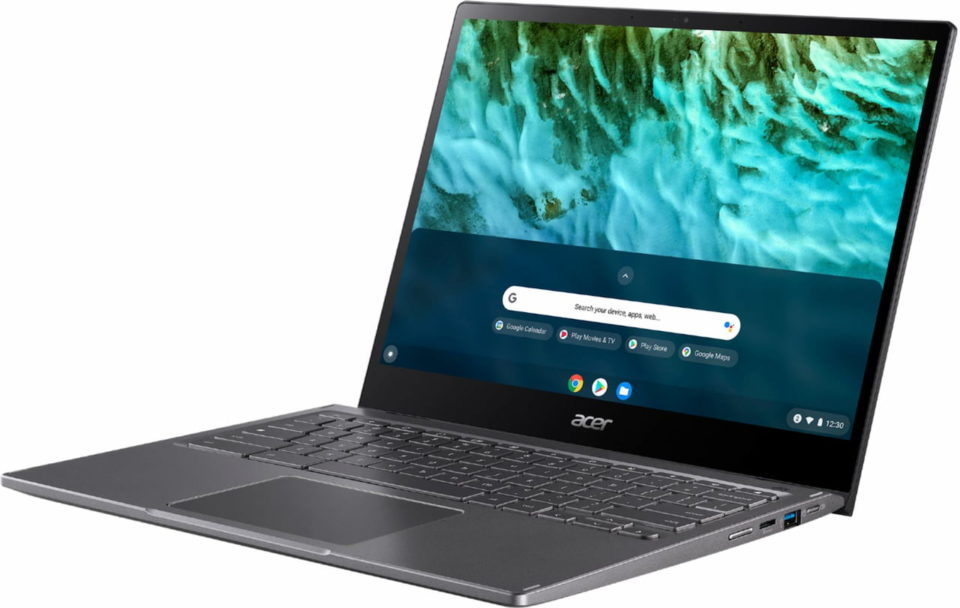 Battery life is solid but not exceptional, which is to be expected when you have a more power-hungry processor inside. Still, an eight-hour day is possible.
Some folks don't care for the trackpad, but I think it's more than adequate. And the backlit keyboard is quite good as well.
All in all, I'd consider this to be a "flagship" Chromebook, and that generally means a price between $700 and $1,000. At $499, I think this is a steal. If you agree, you can get one right here.