Of course, Google gaming Chromebooks are planned: Look at the last 3 years
Perhaps the biggest Chrome OS news this week is that RGB keyboards for Chromebooks are in the works. These are keyboards often favored by gamers due to their customizable multicolor lighting. This news, however, is just another incremental step in what's now been a multi-year effort for Google gaming Chromebooks.
First the news: Discovery of in-progress Chrome OS code that will "Enable RGB Keyboard support on supported devices."
There's already an experimental flag ready for this although it's not yet available in Chrome OS. It will be at chrome://flags#enable-rgb-keyboardif you want to watch for it. But, you'll need one of those "supported devices" and there aren't any current Chromebooks with this keyboard hardware.
Getting back to the big picture, Google has long-planned Chromebooks as gaming laptops, at least to a degree. You could go back to 2019 when the company showed off its then-upcoming Stadia game streaming service that works in a browser. Although the service works well in my experience, it really hasn't taken off.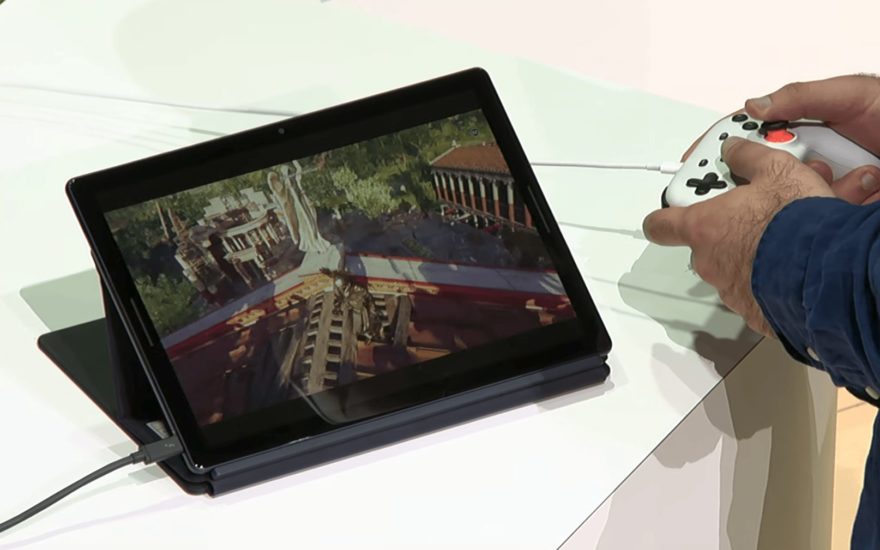 Yes, it's still an option, even on a very low-end Chromebook since the game is actually running on a powerful cloud server. But, it clearly hasn't given Chromebooks the gaming boost Google might have hoped for.
I personally canceled my Premium subscription in favor of Nvidia's similar GeForce Now service, which I use on my devices. The kicker for me was when GeForce Now added my previously purchased PC game titles from Steam.
Of course, you could always install the Steam game client on a Chromebook using Linux. That does away with the need for a wireless connection for game streaming. I've done that and the experience hasn't been great.
Most PC games from the past few years require higher-end hardware than found in the majority of Chromebooks. I don't just mean the processor; more importantly, is the GPU to render very detailed graphics smoothly.
But in early 2020, news dropped that Google was planning to bring a native Steam experience to Chromebooks. Known by the project name "Borealis", this would be a containerized version of Steam for Chromebooks. This approach is currently used for native Linux on Chrome OS.
In fact, Steam OS is a custom Linux-based platform that will be the primary operating system of the upcoming Steam Deck portable gaming device. It's built on Arch Linux, and I suspect the same platform will be used on Steam for Chromebooks.
Over the last two years, Google and Steam have collaborated on this project. And we're still waiting, although early signs of its arrival have already been spotted. I saw flags related to Borealis on the Asus Chromebook Flip CX3 that I recently reviewed.
Why have Google gaming Chromebooks been in the works for these past few years? Google's Kan Liu made it clear in 2020, saying "gaming is the single most popular category of downloads for Play Store content on Chromebooks." Clearly, people want to game on their Chromebooks.
Software alone won't get the job done though, as I mentioned above. You need more robust hardware for a good experience. And we've seen news in this regard over the past year or so.
In April of 2021, Nvidia announced future support for its RTX graphics on ARM-based processors. And just three months later, it showed off a demo of a MediaTek 1200 processor with an Nvidia RTX GPU.
But does that mean this hardware is intended for Chromebooks? Yup, based on this quote from Nvidia's April news release:
In PCs, NVIDIA is working with MediaTek, the world's largest supplier of smartphone chips, to create a new class of notebooks powered by an Arm-based CPU alongside an NVIDIA RTX GPU. The notebooks will use Arm cores and NVIDIA graphics to give consumers energy-efficient portables with no-compromise media capabilities based on a reference platform that supports Chromium, Linux and NVIDIA SDKs.

Emphasis mine
So again, Google gaming Chromebooks isn't "new" news. The RGB keyboards for Chromebooks development is just the most recent of many steps Google has taken to bring a good gaming experience to Chrome OS.
I'm looking forward to the end result, although I have pre-ordered a Steam Deck, just in case. And I can always rely on the gaming PC I built in 2020 as needed.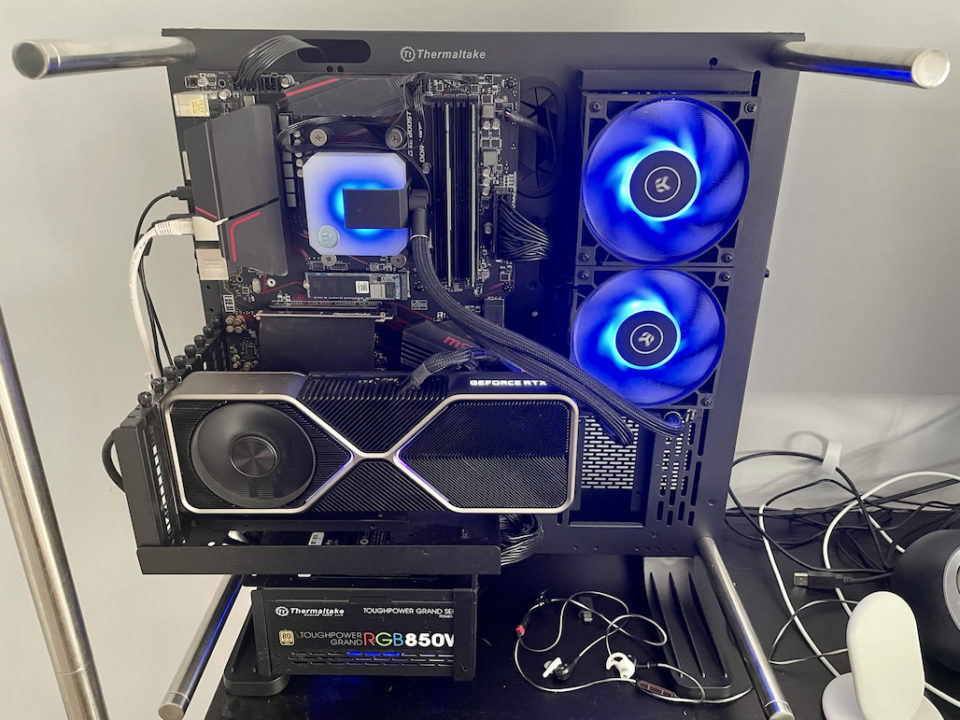 Part of the reason I'm hedging my bets? I don't think any of my current Chromebooks will have the required hardware for a great gaming experience. While I think Steam support on Chromebooks won't just be for future devices, you'll likely need a high-end Chromebook from the last year or two to play. And don't expect fantastic performance even then since the integrated graphics found in Chromebooks to date aren't up to snuff.
Regardless, it makes sense for Google gaming Chromebooks to exist, even if you don't personally plan to play. And the effort isn't that new either: There are a few years of history as we march down this path.