Project Crostini gets new features, fixes in Chrome OS 71 Dev Channel
Although Google rolled out support for Linux apps through Project Crostini in the Stable version of Chrome OS 69, there's still some work to be done. And some of that work comes with Chrome OS 71 in the Dev Channel, which was released on Wednesday.
First is an easier way to stop the Linux virtual machine. There's a new contextual menu option for the Terminal app in the dock: Right-clicking the icon will now show a new "Shut Down Linux (Beta)" option to close down the Linux instance.

Also implemented is a way to share files and folders within the native Chrome OS Files app to the Linux VM, although it only seems to be working (partially) for files at the moment. When fully working, you can right-click on a local file or folder and see a new "Share with Linux" action.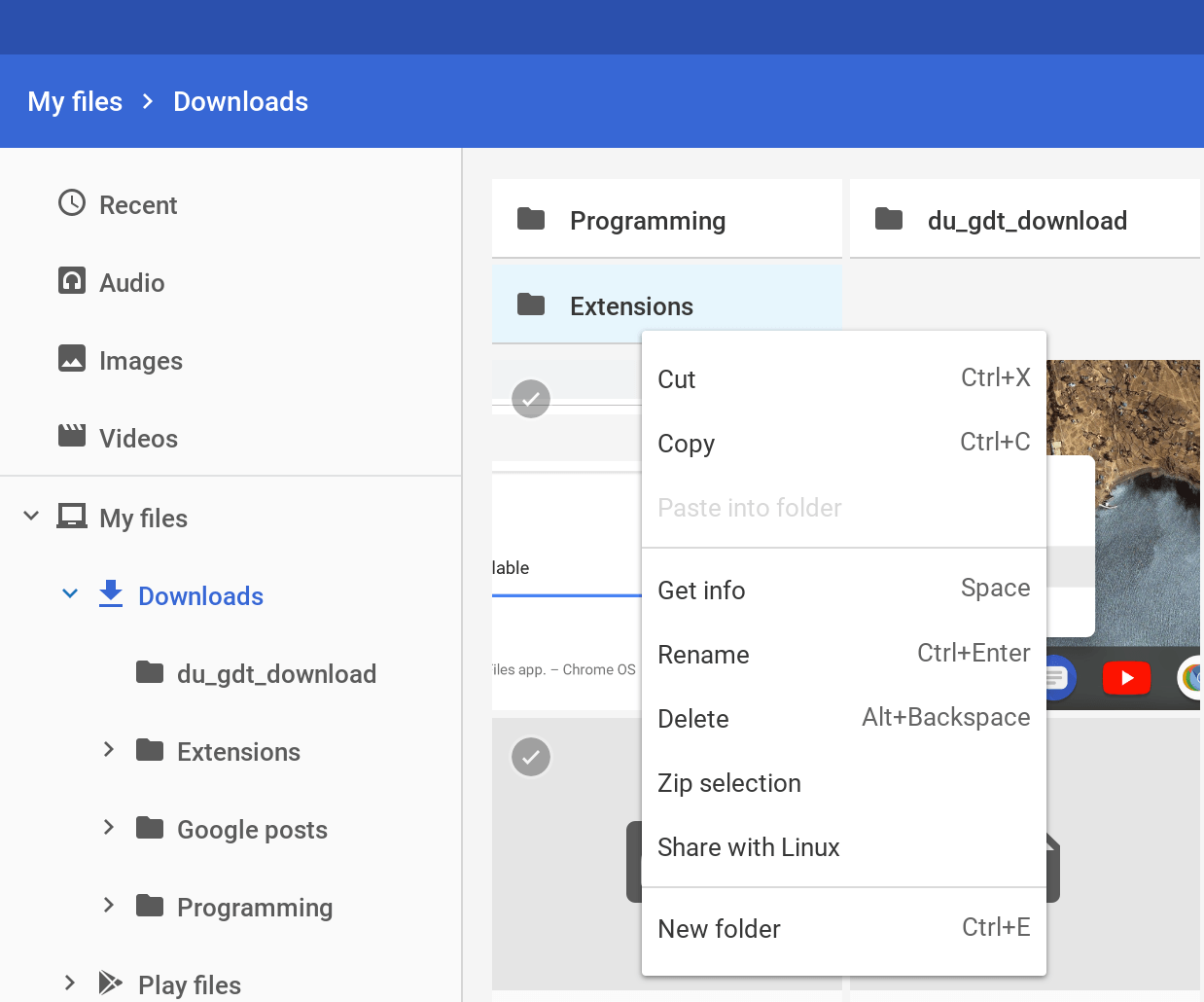 For me, it's only appearing on folders, not individual files. And even when I choose to share a folder, I don't yet see it in my Linux directory in the Terminal.
However, there's a related feature that is working. In the Settings, there's a new way to directly manage files and folders shared with Linux. You'll find it in the settings where you enable or disable Linux support:


Lastly, there are the beginnings of an effort to view device resource usage by the Linux VM. If you open the Chrome OS Task Manager, you should see the Linux Virtual Machine as a task. For now, I can only view the CPU usage and not the memory resources, but I'm sure that will be resolved shortly in an upcoming Chrome OS update.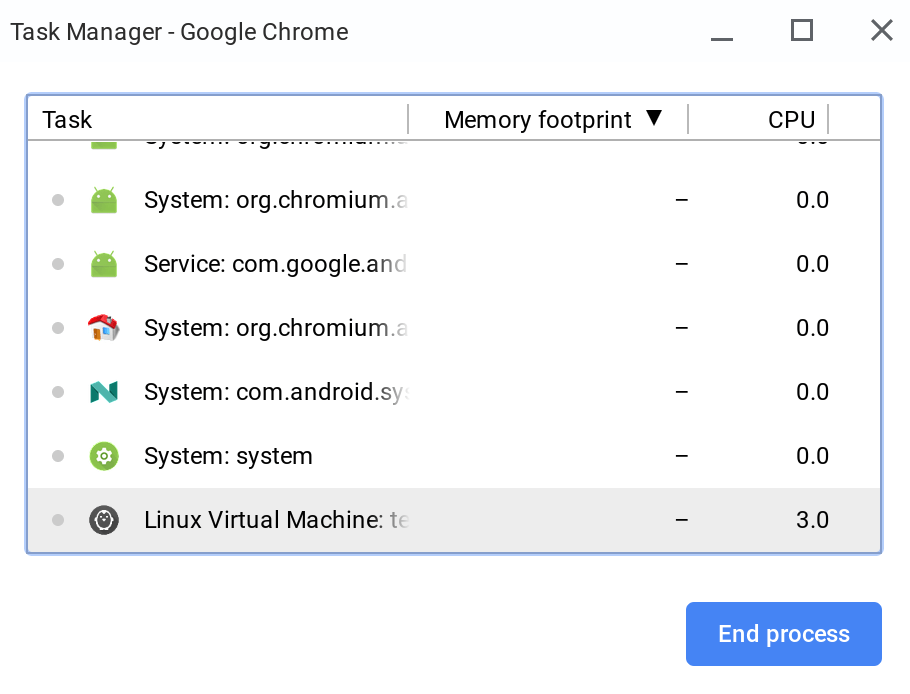 Some users reported low-resolution launcher icons for their Linux apps in Chrome OS, but that should be resolved in this update. There's one more item that's a behind-the-scenes fix so you won't see it. This relates to uninstalling Crostini, i.e.; disabling the Linux app support, but again, it's more of a cleanup process than anything else.