Samsung Chromebook Plus v2 now available at Best Buy
Well that was quick. Samsung just introduced the Chromebook Plus v2 earlier this month and you can get one in Best Buy stores already. Some locations have the device on display as well — mine does not — but inventory in my neck of the woods looks readily available for the $499.99 Chromebook.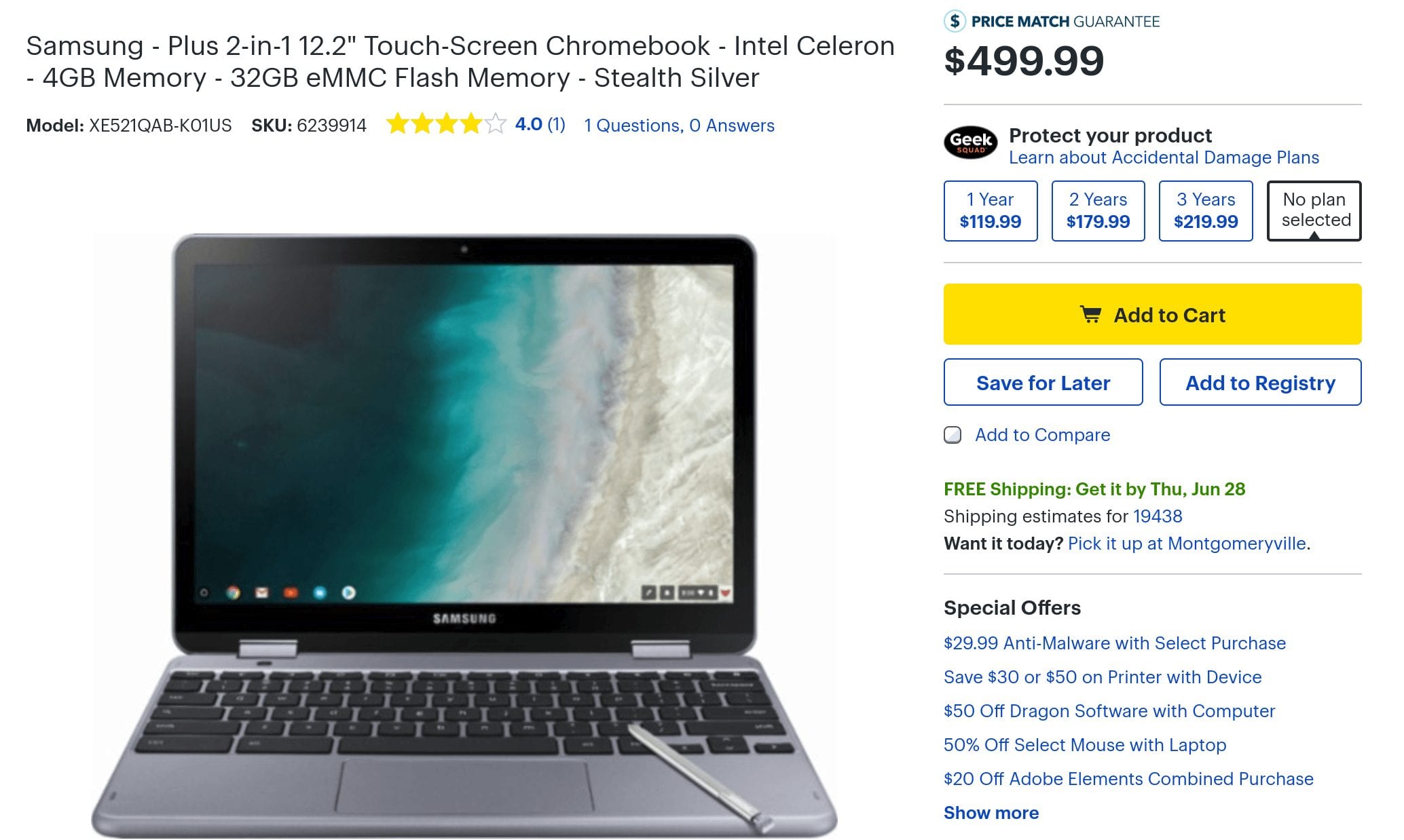 This next-gen model has a few changes, including the removal of an ARM processor in favor of an Intel Celeron 3965 Y chip, plus a reduction in screen resolution, although 1920 x 1080 on a 12.2-inch display is still a sharp screen. That display is also widescreen, not the 3:2 aspect ratio on the original version.
You still get the integrated stylus, 32 GB of local storage, 4 GB of RAM and a front facing camera as well as two USB Type-C ports and microSD card slot. New to version 2 is a 13-megapixel camera just above the keyboard, which becomes a front-facing camera when in tablet mode. The weight does get a boost too unfortunately; this model is 2.93 pounds.
Here's a promo video showing off the new device:
Before you rush out to buy one, keep in mind that Samsung is working on a Chromebook with integrated LTE. It could be a variant of this Chromebook Plus, but I think it's more likely a higher performing upgrade of the Samsung Chromebook Pro.