The $499 Asus Chromebook Plus CM34 Flip is on sale for $399
Interested in getting one of the new Chromebook Plus laptops at a discount? Yup, just a week after these devices became available, one of them is already seeing a $100 sale. It's the Asus Chromebook Plus CM34 Flip. It launched with a $499 MSRP but Best Buy is selling it for $399 all this week.
Personally, I have not used this model. So I can't tell you what's good or bad about it from my perspective. But as I noted this weekend, thanks to Google's Chromebook Plus minimum hardware requirements, you know what you're getting with a "Plus" device.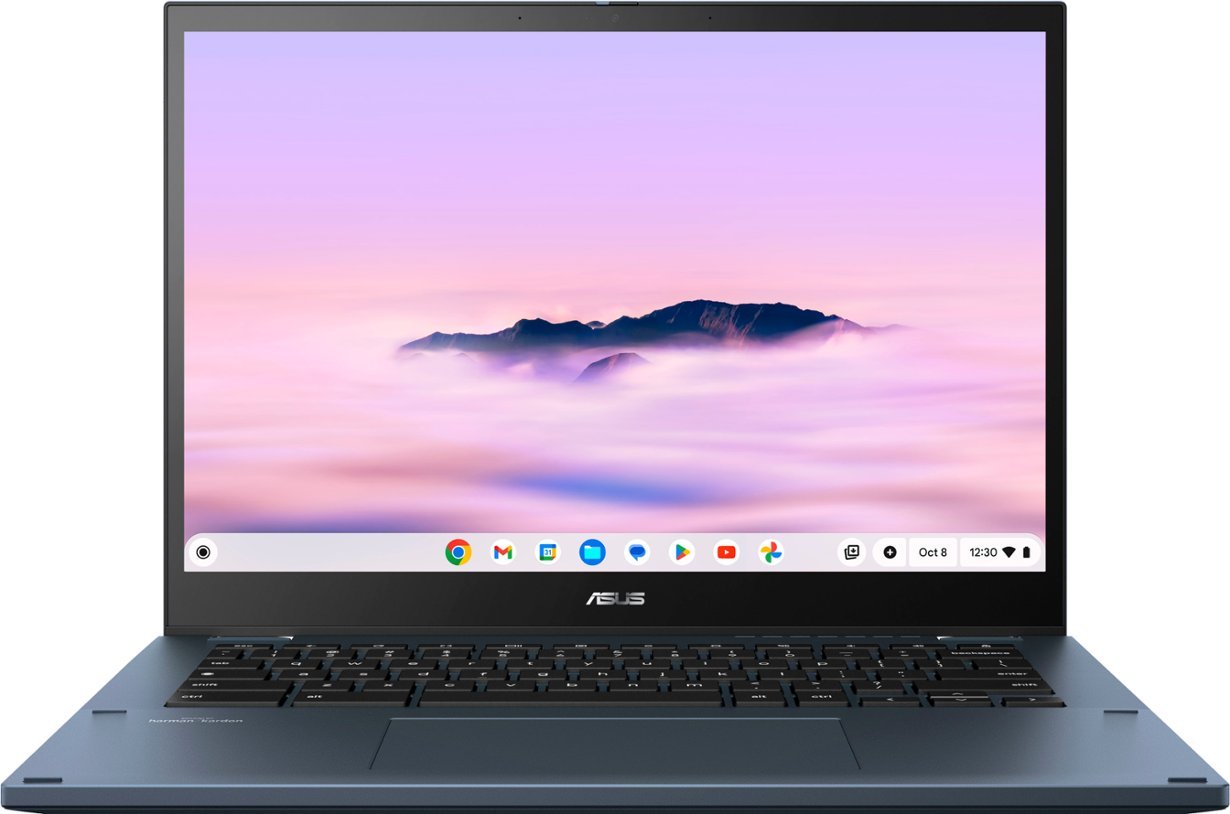 In the case of this Asus Chromebook Plus CM34 Flip, the AMD Ryzen 3 processor, makes the cut. Specifically, it's the Ryzen 3 7320C, which is a 4-core, 8-thread CPU paired with an AMD Radeon 610M GPU.
The CPU cores run between a respectable 2.4GHz and 4.1GHz. The GPU cores clock in a 1.9GHz, which is speedy. However, there are only a pair of cores on the GPU, so don't think you're playing recent PC games on Steam with this Chromebook.
The chipset is mated with the minimum hardware specifications to meet the Chromebook Plus requirements. That means 8 GB of memory, 128 GB of local storage, a 14-inch 1920 x 1080 touchscreen with 300 nits of brightness, and a 1080p webcam.
Although Chromebook Plus devices can use the slower eMMC type of storage, the Asus Chromebook Plus CM34 Flip relies on a faster NVME drive.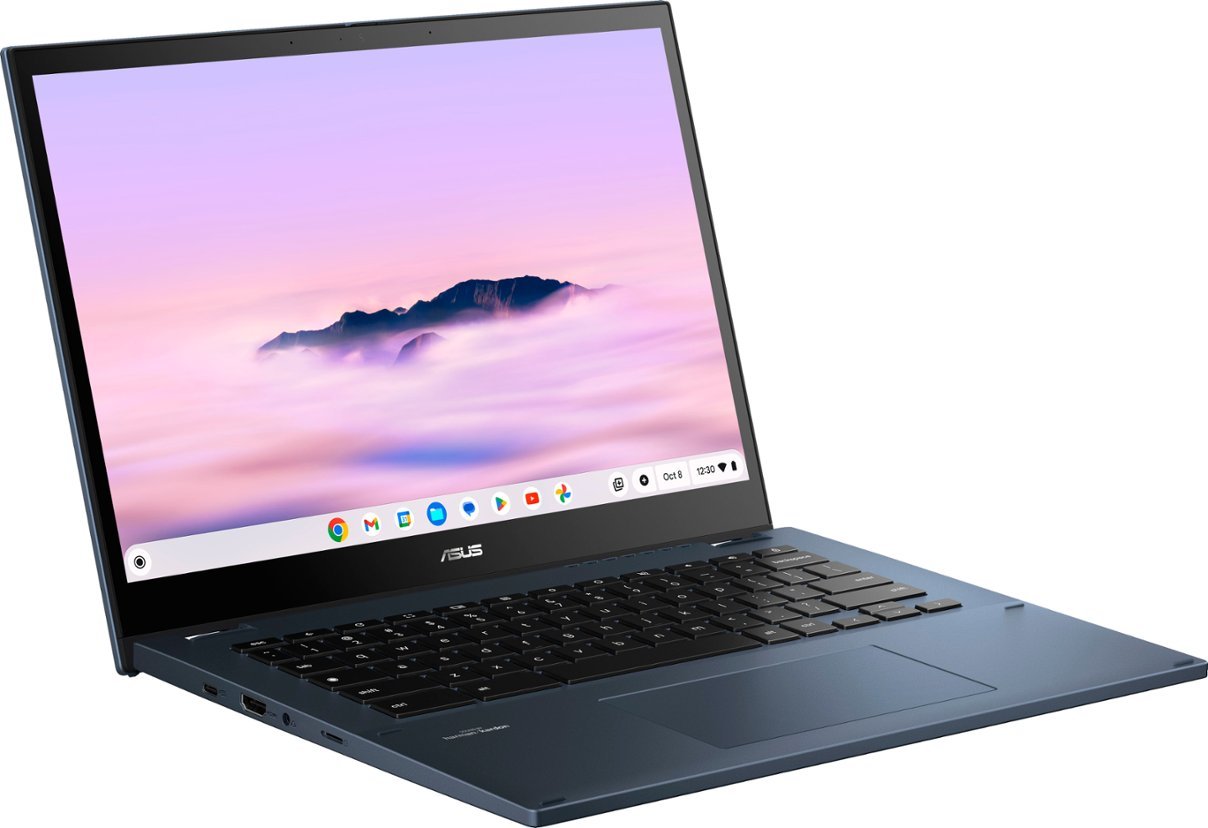 A full complement of ports… er, complements… this Chromebook. A single USB-A is found on the right, alongside a USB-C jack. On the right is another USB-C port, full-sized HDMI output, microSD card slot, and combination headphone/microphone jack. This Chromebook does have a backlit keyboard that's also advertised as spill-resistant.
WiFi 6, not 6E, is there for connectivity, as is Bluetooth 5.3. You don't get a fingerprint sensor but you do get a pair of internal speakers tuned by Harman/Kardon if that's your jam.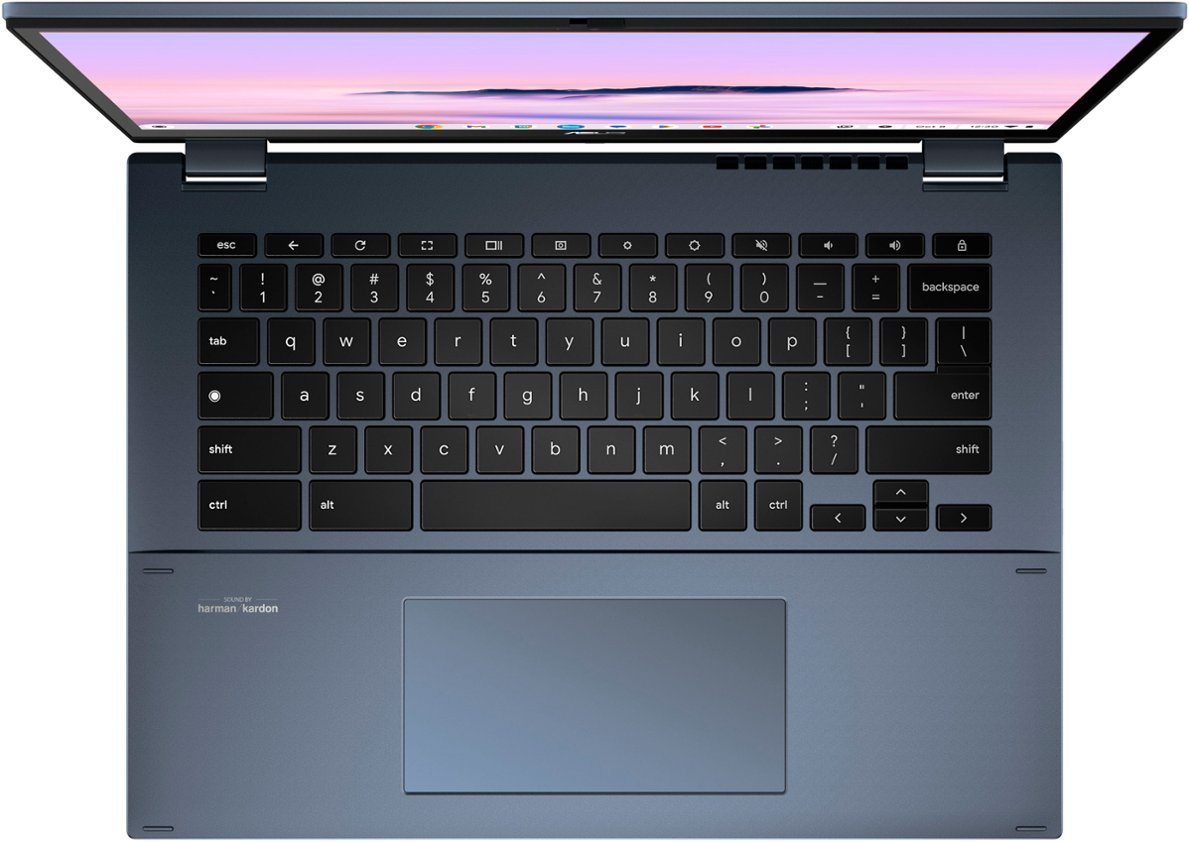 One standout feature is the battery.
With a 63 WHr capacity, it's among the largest found in a Chromebook. Most 14-inch laptops like this have a battery that tops out around 50 to 53 WHrs. That's likely why Asus claims up to 13 hours of runtime on a charge. Again, I haven't tested this model so I can't confirm or refute that claim. I'd expect at least 9-10 hours on a charge though.
I wouldn't expect the Asus Chromebook Plus CM34 Flip to perform nearly as well as the Lenovo IdeaPad Flex 5i Chromebook Plus I recently tested. That model has a newer Intel Core i3 with more cores and slightly faster clock speeds.
However, this Asus Chromebook is a Chromebook Plus model. And that means for most people who use ChromeOS, even with Android applications, the performance should be more than adequate.
Those who have reviewed it, or rather the same model that launched before the Plus branding effort, tend to agree.
PC World, for example, rated the Asus Chromebook CM34 Flip four out of five stars, saying "From the long-lasting battery to the spacious touchpad and 2-in-1 form factor, the Asus Chromebook CM34 Flip is a fantastic laptop for the everyday person."
If you're an everyday person then, this $100 discount for a new Chromebook Plus laptop might be right up your alley.