Google Chromebook Plus and ChromeOS thoughts
Now that I've reviewed my first Google Chromebook Plus laptop, I've had time to digest this new ChromeOS device standard. My thoughts are that it's mostly a positive effort. And it will benefit those already in the ChromeOS ecosystem. However, I don't think Google Chromebook Plus devices will expand the ChromeOS user base in a meaningful way.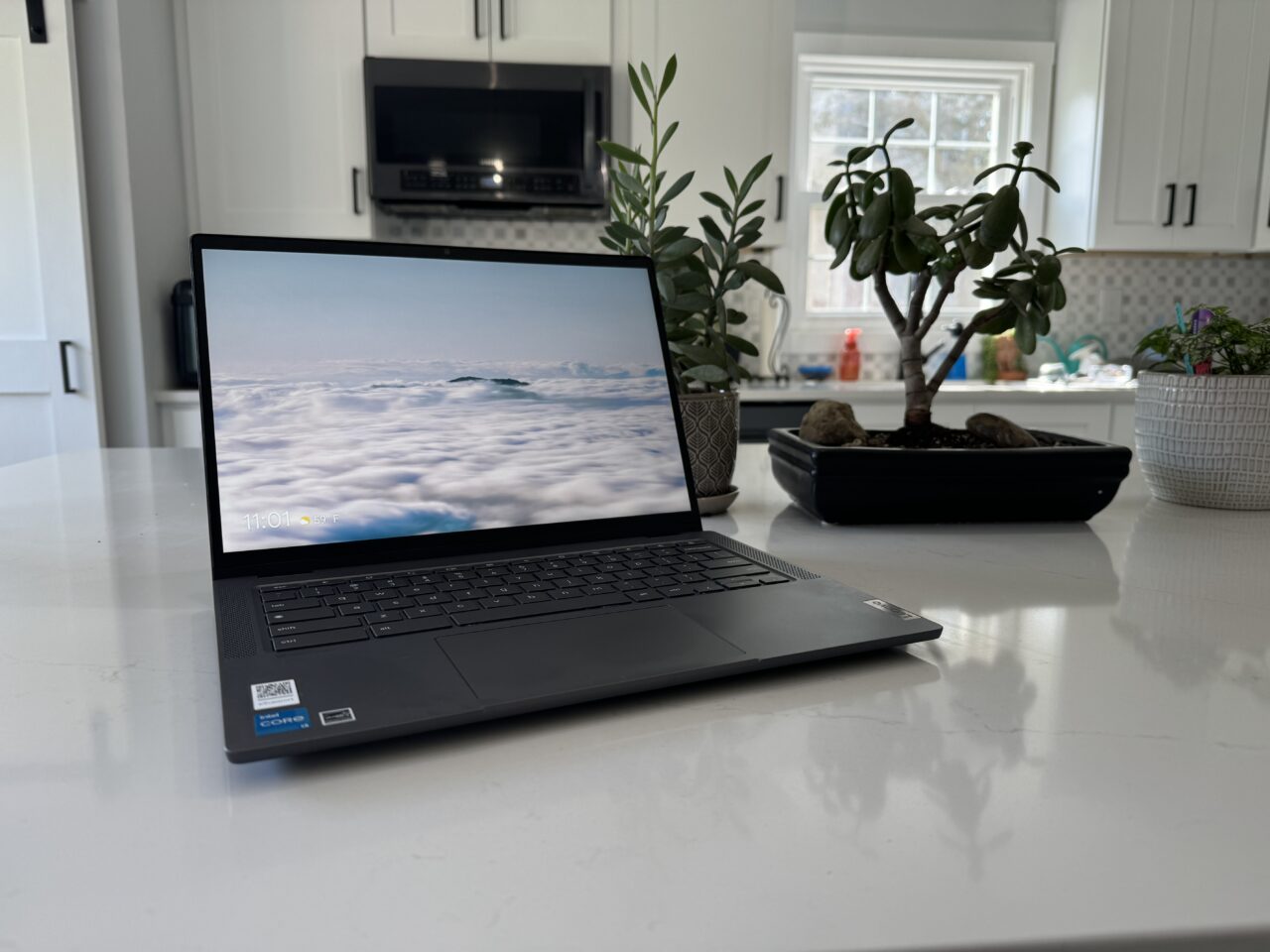 A refresher on Google Chromebook Plus laptops
In case you missed the news earlier this month, you'll need to know what the Google Chromebook Plus effort is all about. Effectively, it's less about technology and more about marketing.
When you see the Chromebook Plus branding on a device, you'll know it meets certain minimum hardware requirements. You'll have a better idea on the performance capabilities, as a result.
Google Chromebook Plus devices all meet or exceed the following:
Intel Core (i3 or higher) or AMD Ryzen (7000 series) CPU,
1080p IPS display. Note that touch is not a requirement.
1080p webcam with temporal noise reduction
8 GB of RAM,
128 GB of storage
Remember, these are the minimum requirements.
You'll find Chromebook Plus models with 256 GB or more of storage, for example. Some have displays that are higher than 1920 x 1080 resolution as well.
You know what you're getting with a Chromebook Plus
The most obvious and tangible benefit of the Chromebook Plus effort is the standard minimum hardware requirements. Any ChromeOS laptop meeting these is what I'd call at least a "mid-range" Chromebook. Those with faster CPUs or more memory should offer high-end performance that most people don't need.
I tend to buy those higher performing Chromebooks because I rely heavily on the Linux feature of ChromeOS for software development. I've owned an expensive Chromebook with 16 GB of memory, for example.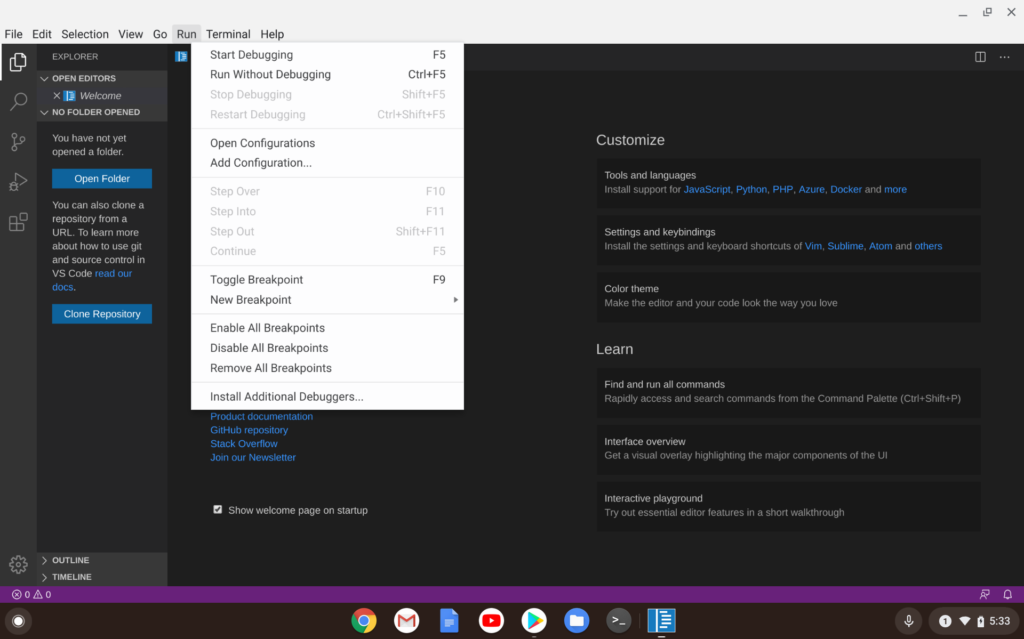 However, as I learned from reviewing the Lenovo IdeaPad Flex 5i Chromebook Plus, a $499 laptop with latest Intel Core i3 CPU and 8 GB of memory can handle my workload as a more expensive Chromebook.
Most of you aren't me though. (Hopefully, none of you are!) So if you're a typical user of ChromeOS, I can safely say any of these Chromebook Plus laptops will meet your needs.
Even better: If your current Chromebook meets the new Plus standards, you'll get the software update for it to be a Chromebook Plus model. That gets you some of the extra features Google built into ChromeOS to specifically take advantage of the more performant hardware. More on that shortly.
Chromebook Plus doesn't magically eliminate ChromeOS limitations
This is an important point. If someone uses Linux, macOS or Windows because of certain ChromeOS limitations, they're not going to suddenly buy a Chromebook Plus laptop. Why? Because those same limitations are still there.
Chromebook Plus laptops can't natively run desktop applications built for macOS or Windows, for example. They can, and do, run Linux desktop apps. But that's been a thing for all ChromeOS devices for a few years now.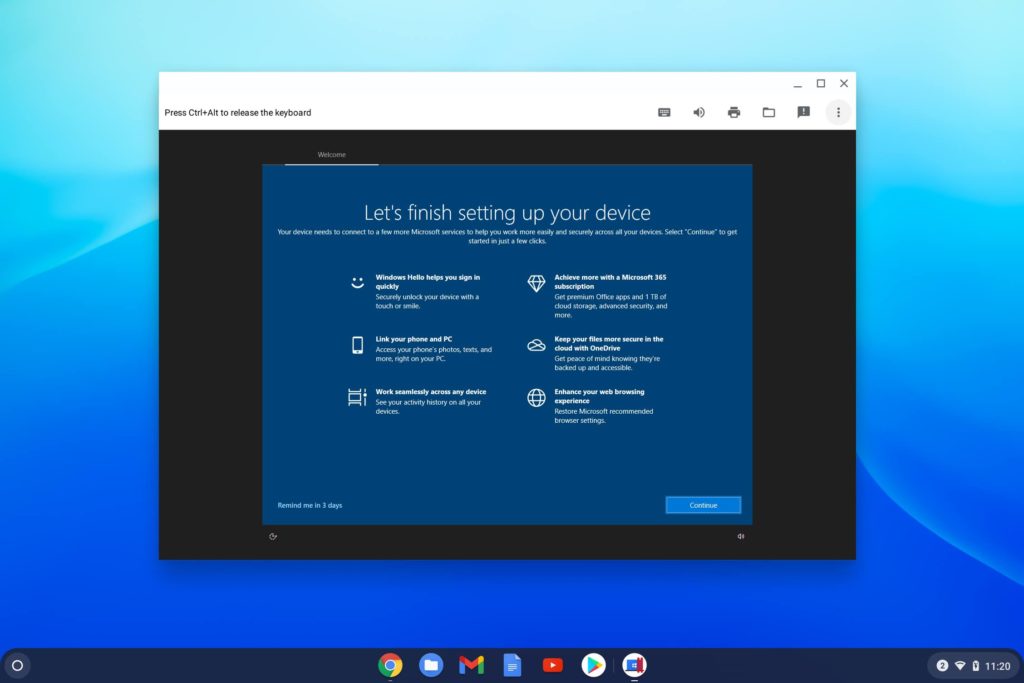 Put another way: There's nothing new here that removes the barriers to entry for people who must, or want to, run traditional desktop applications.
Personally, I don't find ChromeOS that limiting. Obviously, that's the case since I use it every day. Then again, I have no need for any mac or Windows-specific applications. I can do everything that I need to do in ChromeOS. If I couldn't I wouldn't be using it. It's that simple.
But there are millions of people who can't rely solely on web services, Android and Linux apps. So they use an alternative to ChromeOS. And they still will, even once word of the Chromebook Plus initiative is fully disseminated and understood. This is why I believe that folks not using ChromeOS today, for good reasons, I might add, won't suddenly switch over.
Not every Chromebook does the same thing any more
When asked what Chromebook someone should buy, I usually say that every Chromebook does the same thing. Therefore, it's a matter of your budget and what hardware features you want. Perhaps a fingerprint sensor is a must have for you. Or you need a specific number of USB ports. Maybe you want a haptic trackpad. All of these choices boiled down to specific features either found, or not found, on potential Chromebooks.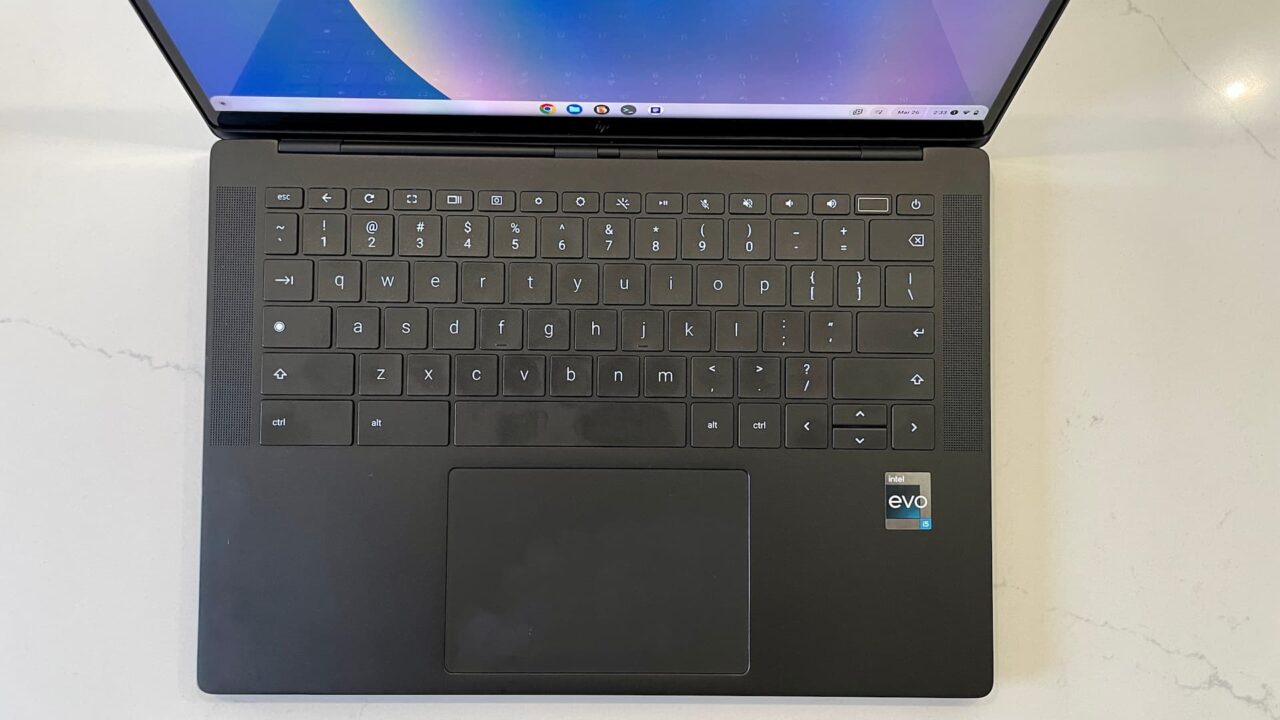 But I can't say that every Chromebook does the same thing now. That's because there's a general version of ChromeOS and one more tuned for use on Chromebook Plus models.
I made note of this when covering the add-ons that Plus devices will get:
Additional OS and Google software features include Google Photos Magic Eraser and other editing tools, Offline File Sync, AI-power video conferencing improvements such as lighting and noise cancellation, and more.
In a few months, Chromebook Plus devices will also get free AI powered OS features like a personal writing assistant accessible across surfaces via a right click, custom generated wallpapers or video conferencing backgrounds using easy text prompts, a reading assistant, and more.
And all of these features are built-in at the system level, rather than in ChromeOS itself. Why? Because we're in the beginning stages of Google's transition to break Chrome the browser apart from ChromeOS the system.
That means you won't be able to turn on a Chromebook Plus feature with an experimental flag or some other method if you don't have the right hardware. There are effectively two very similar, but slightly different, versions of ChromeOS now.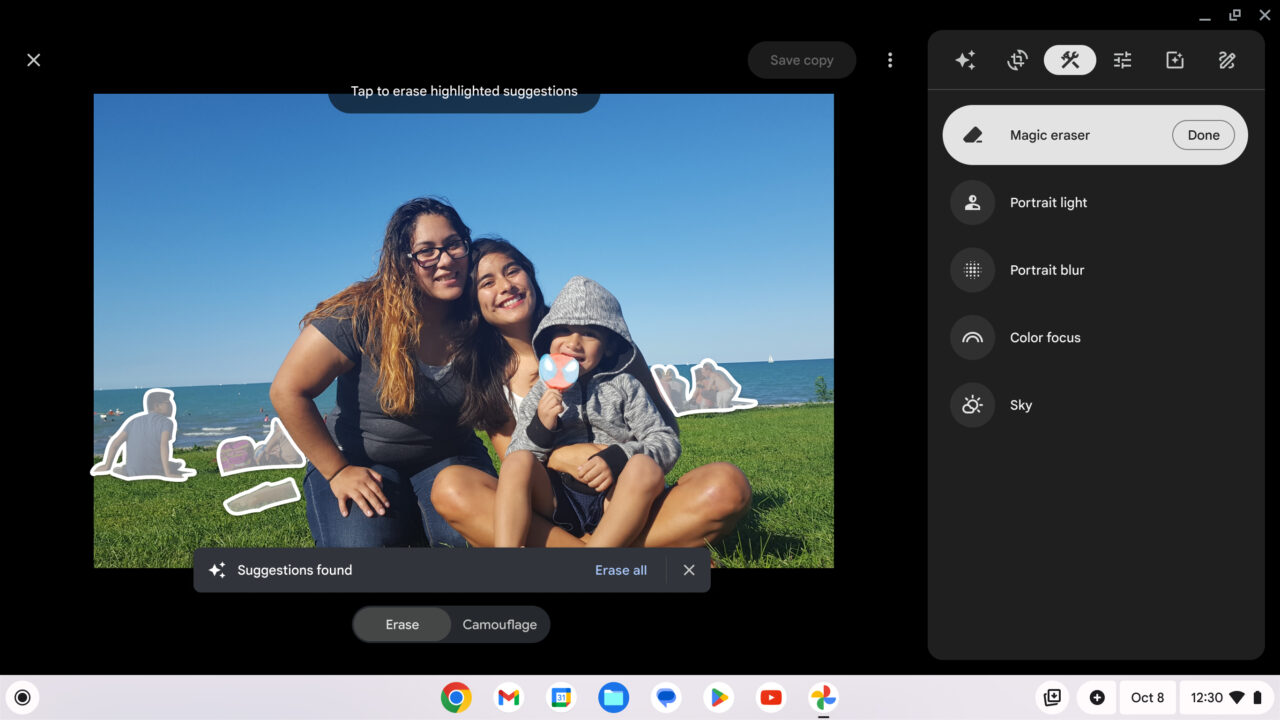 Personally, I don't care for that approach, even though I'll likely never be affected by it. I've always purchased mid-range or above Chromebooks. In fact, my 2022 Acer Chromebook Spin 714 is on the list to get the Chromebook Plus software update. The software already arrived since I run a version ahead of what most people do. So I have the extra features mentioned above.
But this dichotomy reminds me of the Windows Home vs Windows Pro situation. There's far less of a difference between the two versions of ChromeOS for Plus and non-Plus models, of course. At least for now. I don't want to see those differences grow over time because it could alienate Chromebook buyers that have an entry level budget.
What do you think of the Chromebook Plus effort?
My thoughts on the Chromebook Plus effort are just that: My thoughts.
Now that we've all had a half-month to assess the situation, I'm interested in hearing your thoughts. If you're like me and gravitate towards Core i5 or better Chromebooks, I suspect you'll be more positive about this. Unless your recently purchased mid-range or high-end Chromebook isn't on the Plus upgrade list, that is.
Folks that use Chromebooks for a more minimal, web based experience might feel differently. Will they crave some of the extra features that Chromebook Plus laptops get, making them feel like second-class ChromeOS users? Or does this not change anything for them? I'd love to know.