Finally! After a month or two of seeing the HP Elite Dragonfly Chromebook Enterprise pricing start at over $2,000, we have the consumer model cost. For a base configuration, expect to pay $1,149 for the first Chromebook with a haptic trackpad.
HP shared that pricing information with The Verge this morning and although it's a little lower than I expected, it's still a big chunk of change. At least for what you get in the base model.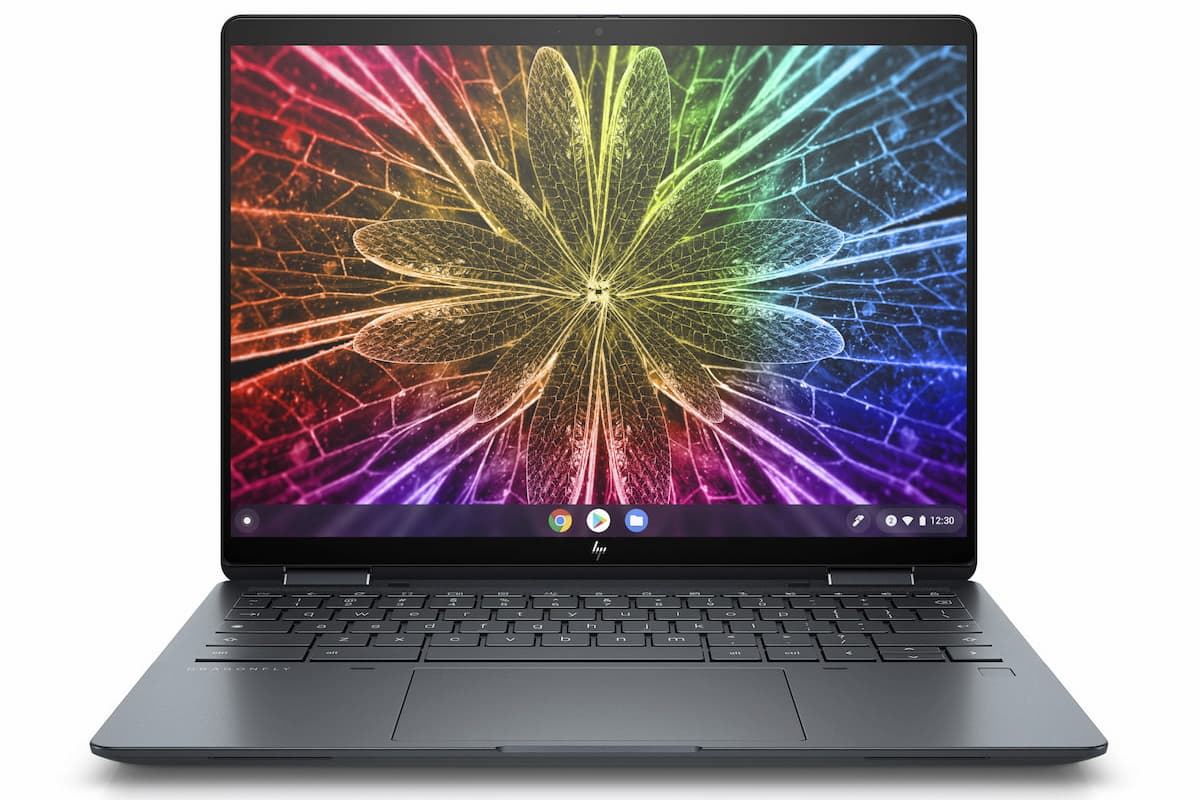 This has the 12th-gen Intel Core i3-1215U processor, which has the standard Intel UHD graphics. If you want an Iris Xe GPU for Steam, you'll pay more. You also get 8 GB of memory, 128 GB of NVMe storage, and a 13.5-inch QHD+ touchscreen with 400 nits of brightness. Opting for the 1000 nit display is another add-on.
HP doesn't yet have a product page to view alternative configuration options or the pricing bumps that go with them. Keep in mind that there are many to choose from as you can have up to a Core i7 processor, 512 GB of storage, and even 32 GB of memory.
At least you can on the HP Elite Dragonfly Chromebook Enterprise model. HP may limit the consumer options, which I can understand to a degree. Most consumers don't want or need 32 GB of memory, for example.
Whatever options are offered, the price will obviously rise accordingly.
I was really hoping this would be my next Chromebook since the 2018 device with 16 GB of RAM I use daily is getting long in the tooth. For my needs, at least a Core i5 with 16 GB of memory is what I need. And as I said last month, I'd be willing to drop up to $1,250 for that package.
But I can't see how that will be possible by bumping up the CPU and memory from the base HP Elite Dragonfly Chromebook. I suspect I'd be looking at a $1,350 to $1,400 investment. And I'm not sure it's worth it, even with that haptic trackpad.
About the author
Kevin C. Tofel has covered technology since 2004. He's used ChromeOS since Google debuted the CR-48 in 2010, reviewing dozens of Chromebooks since then. He worked for Google's Chrome Enterprise team from 2016 to 2017, supporting the launch of Android app support. In his free time, he uses Chromebooks to learn software engineering at
Launch School
. In 2019, Kevin joined the CS Curriculum Committee at his local community college.
Liked this content? Subscribe for the free, weekly newsletter