The new AMD Ryzen 6000 chips would be great for Steam on Chromebooks
AMD just dropped details of its new laptop chips at the Consumer Electronics Show. And boy do I wish some of Google's hardware partners consider these for upcoming devices. The new AMD Ryzen 6000 chips would be fantastic for gaming via Steam on Chromebooks.
I say that because while many Chromebook owners can't wait for native Steam support in Chrome OS, they may not have the horsepower to enjoy it. Unless you really like playing older games, I suspect Steam on Chromebooks will only be viable on Intel Core-powered Chromebooks.
Indeed, I see mention of "Borealis", the Linux container for Steam, on the Asus Chromebook Flip CX3. That $979 device has a fanless, 11th-generation Core i7 chipset. Not to mention integrated Intel graphics, which would be a potential bottleneck as well.
So what could the new AMD Ryzen 6000 chips bring to the table?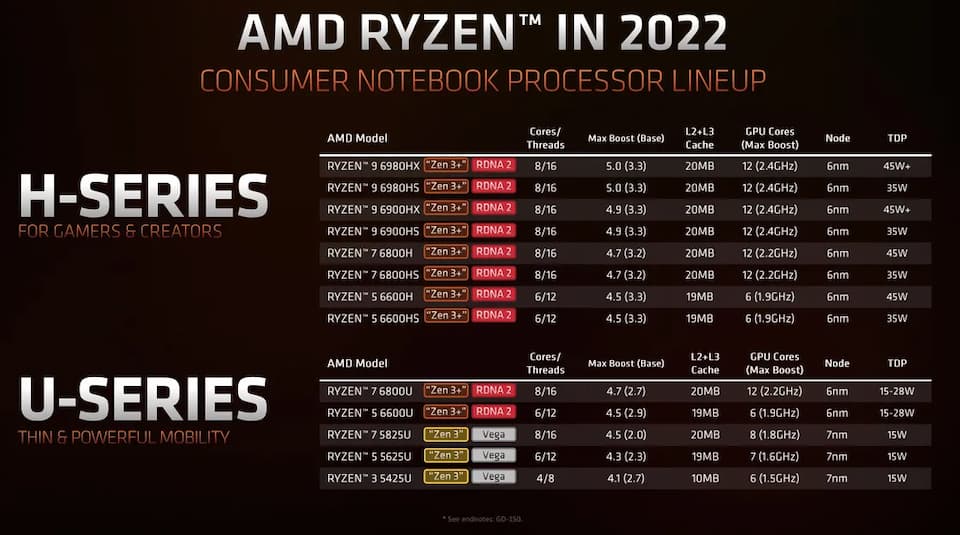 Based on the above product chart, the Ryzen 7 6800U and Ryzen 5 6600U would be the most promising in a Chromebook.
They support AMD's latest RDNA 2 architecture, have powerful processors and either 6 or 12 speedy GPU cores. Oh, and they only consume the same amount of power as a typical higher-end Intel Core processor.
That means there's plenty of performance for a premium Chromebook experience and a great native Steam gaming experience too.
There are additional benefits with the new AMD Ryzen 6000 chips too. Support for USB 4 brings data transfer speeds up to 40 Gbps, for example. Faster DDR5 memory works with these too. And there's built-in wireless connectivity for Wi-Fi 6E and Bluetooth LE 5.2. These are all-around monsters when it comes to laptop chips. And I know that many will say "Chromebooks don't need all that," to which I say, "Why not?"
Chrome OS started as a basic web appliance solution in 2009 but is becoming a true desktop platform. Sure, some folks just want a basic browser. But those alone can't compete against Windows PCs and Macs. That's why Google added Android apps, desktop Linux support and will be bringing Steam on Chromebooks. For those options (and they are options), better chips in Chromebooks are needed.
Obviously, I have no idea if these will come to Chromebooks. AMD did highlight a Windows laptop or two during its presentation and says 200 premium products with the new AMD Ryzen 6000 chips are expected in 2022. I'd really like to see at least one of those products be a Chromebook.