We're heading into the Memorial Day weekend here in the U.S. And as always, there are Memorial Day deals to be had. Best Buy is discounting three Chrome OS laptops and of the trio, the Chromebook I would buy is actually the most expensive.
To be clear, the Chromebook I would buy may not be the one you would. We all have different budgets and, more importantly, we all use our Chromebooks for different things. So you may want a particular screen size, amount of memory or a certain level of processing power. Frankly, any of the three Chromebooks available as Memorial Day deals will have an audience.
So let's go through them and I'll explain which might be a good buy for certain people.
The HP Chromebook x360 14b
First is the HP Chromebook x360 14b, which is discounted to $189 from it's $409 typical price. That's a big sale, saving you $220.
As the name implies, you're getting a 14-inch display touch support that can rotate for tent or tablet mode. But the 1366 x 768 resolution screen isn't going to look crisp. You'll want a 1080p screen for that. Inside is an Intel Celeron N4500 processor that's capable for basic usage, along with a meager 32 GB of local storage. You might want to add a microSD card to your purchase for storage expansion.
With this configuration, someone looking for basic, everyday browsing with just a handful of open tabs would be satisfied.
This would be a good second Chromebook, a shared device for the family, or likely good enough for a non-college student. Even at this price, the HP Chromebook x360 14b is too limited for me, so it's not the Chromebook I would buy.
The Asus Chromebook CX1
Maybe you're the type of person that prefers a large-screened Chrome OS experience. If, so the Asus Chromebook CX1 should hit your radar. This is a 17.3-inch Chromebook, so you have the larger non-touch display to work with. And you won't see as many pixels because this screen uses a 1080p panel. Normally priced at $360, the CX1 can be had for $179 during the Memorial Day deals weekend.
Inside, you're getting the same Intel Celeron N4500 processor, 4 GB of memory and 32 GB of local storage as the HP option. So the big draw here is the visual experience if you're comparing these two Chromebooks.
In fact, the larger, higher resolution screen makes this a better deal considering the Asus is $10 less than the HP. But you're adding weight to the equation, so if you plan to move around with this 5.34 pound laptop, be prepared.
I'd take the larger screen of the Asus over the HP myself, but with the same internals, the Asus isn't the Chromebook I'd buy this weekend either. I guess that gives away the one I would.
Lenovo Duet 5 is the Chromebook I would buy
Yup, the third and most expensive of the Best Buy options is where I'd spend my money. Even though the $379 sale price (down from $499) is the highest out of these three choices, the Lenovo Duet 5 Chromebook would be my best option.
Unlike the first two choices, this Chromebook uses an ARM processor; the kind typically reserved for smartphones. However, during my review of the Lenovo Duet 5 Chromebook, I found the second-generation Qualcomm Snapdragon 7c chipset to provide a decent level of performance.
That's likely helped by the 8 GB of memory, allowing for more browser tabs and apps to be open at once. And the whopping 128 GB of local storage is four times that of the other sale choices.
It doesn't stop there though. This has the best display out of the bunch. By far. Instead of a traditional LCD panel, the 13.3-inch touch screen uses OLED technology. That means the colors are vibrant and the contrast levels are much better.
I also like the flexibility of removing the keyboard from the display, something you can't do on the Asus and HP models. This makes for a better tablet experience although when held in portrait mode, it makes for a an unwieldy tablet experience.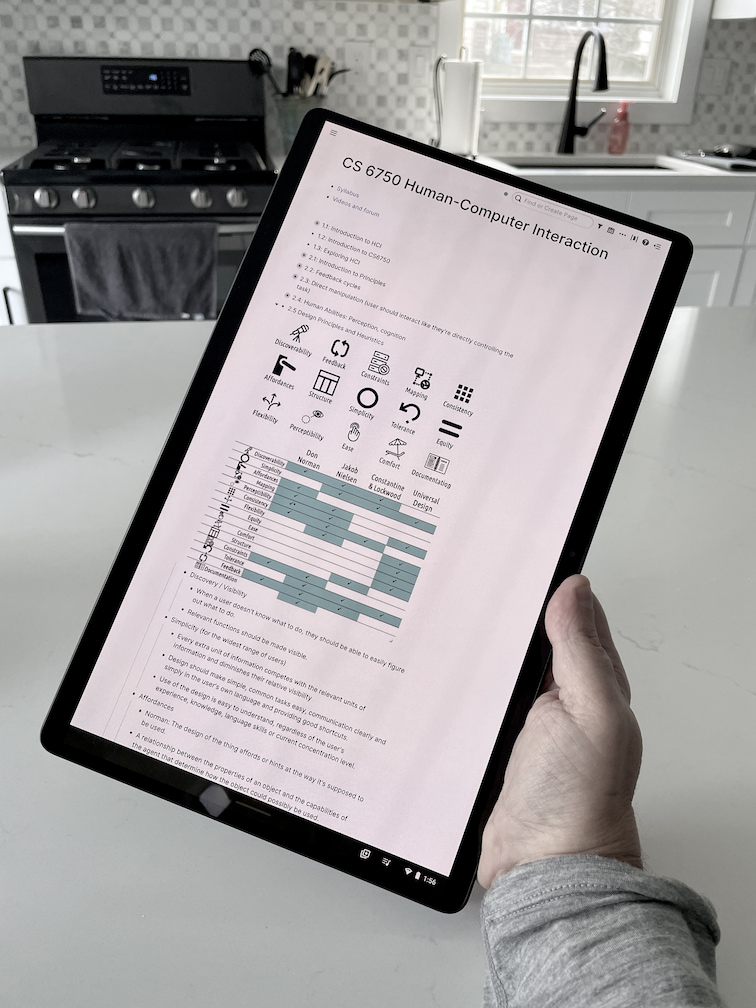 Even with that as a potential negative, this is the Chromebook I would buy. You get performance more in line with an above average entry-level device. It makes for a better tablet, in general, especially in landscape mode. And the display is a joy to look at for work, homework or content consumption.
For what I do on a daily basis, this is the Chromebook I would buy primarily for that very activity, watching video. I'd also use it for web work when I'm away from my primary Chromebook where I need more horsepower for my programming efforts.
I think the Lenovo Duet 5 Chromebook would suffice for anyone looking to keep their costs to under $400, and that includes students as well as everyday Chromebook users.
Which would you buy out of the three Memorial Day deals?
About the author
Kevin C. Tofel has covered technology since 2004. He's used ChromeOS since Google debuted the CR-48 in 2010, reviewing dozens of Chromebooks since then. He worked for Google's Chrome Enterprise team from 2016 to 2017, supporting the launch of Android app support. In his free time, he uses Chromebooks to learn software engineering at
Launch School
. In 2019, Kevin joined the CS Curriculum Committee at his local community college.
Liked this content? Subscribe for the free, weekly newsletter