Earlier in the year, I had high hopes for the HP Elite Dragonfly Chromebook. I still do but I think it just got knocked out of the running for my next Chromebook. That's because the new Acer Chromebook Spin 714 announced today offers everything I need for much less money.
The starting price of $749 gets a 12th-gen Intel Core i5 and 256 GB of storage. I'll probably pay a little more to boost the 8 GB of memory but it will still cost me much less than the HP. That device starts at $1,149 and has a Core i3 inside.
Note: Acer announced the convertible Spin 714 early on Wednesday and I had the information in advance. Unfortunately, I've been dealing with a mild concussion since yesterday so I'm just now getting around to sharing the news on this impressive Chromebook.
The base Acer Chromebook Spin 714 is still high-end
As I mentioned, the base model starts with a Core i5 but you can also opt for a Core i7 chipset. All of the processor options include the better Intel Irix Xe GPUs. That means there's hope for Steam gaming if Google certifies these devices for it. Memory tops out at 16 GB, which is what my current daily driver has. Up to 512 GB of PCIe Gen 4 NVMe local storage will also be available.
Yup, this means the Acer Chromebook Spin 714 is what I'd consider a premium or high-end Chromebook. You won't find a Celeron or Pentium inside one of these. And yet the cost is still more in line with expectations for this hardware, if not even above expectations.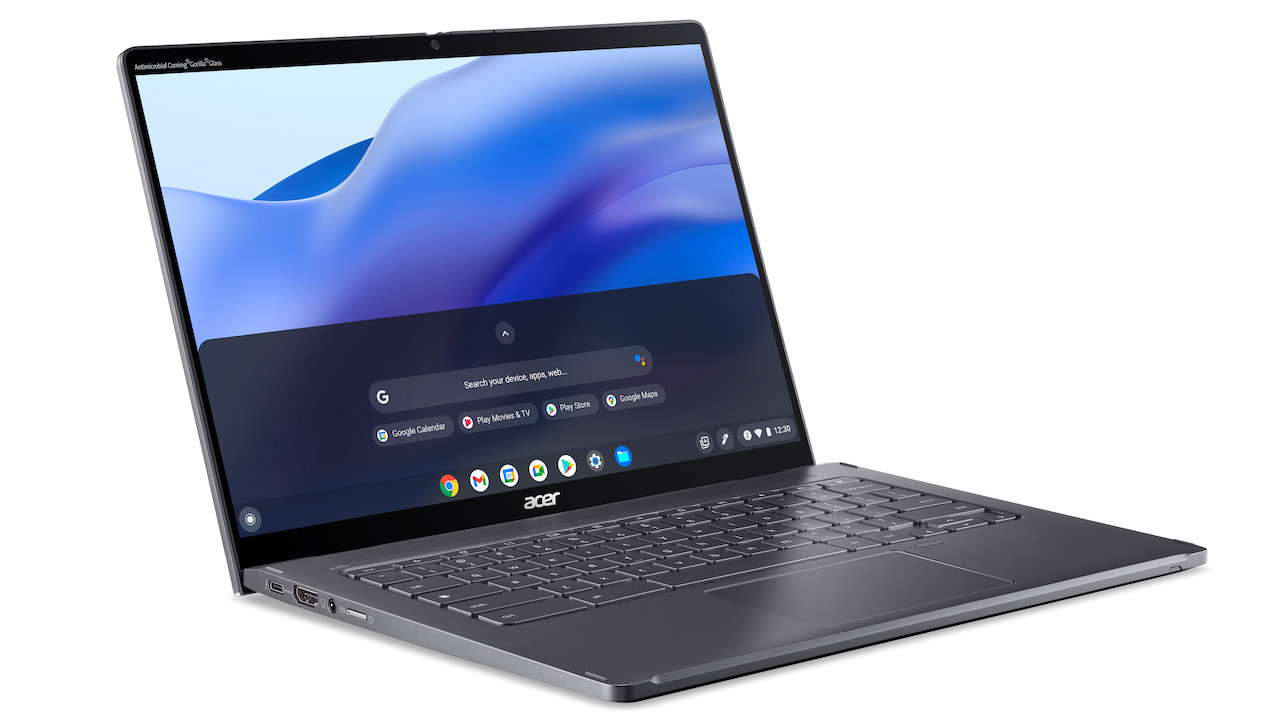 Acer didn't skimp on other features either to keep the price down. You get a 14-inch, 16:10 aspect ratio touch display with the base option being a 1920 x 1200 resolution panel. An upgrade to a higher resolution 2560 x 1600 touch panel will be offered. Both screens work with any USI stylus and like my old Chromebook Spin 13, the new 714 includes a garaged stylus. And both panels have a much smaller bottom bezel than any other Acer Chromebook I've seen.
Input and output look solid
The keyboard is backlit and the trackpad is made from Gorilla Glass. It looks like the trackpad isn't quite as large as you'd find on the current Chromebook Spin 713 but that's because there's less chassis depth to fit the keyboard and trackpad. I can live with that.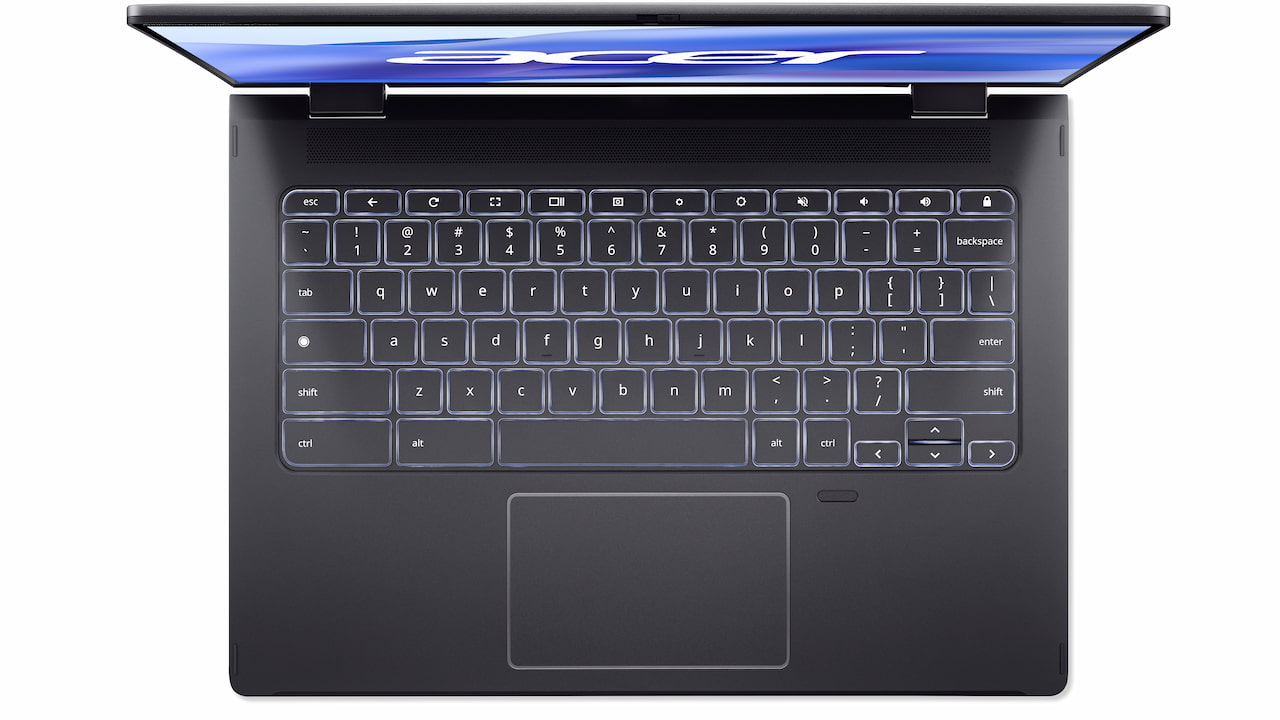 Acer includes a Full HD MIPI webcam with temporal noise reduction technology and a dual array microphone system so video calls should be crisp and clear. Privacy is available via a slider that covers the webcam. The top-firing speakers should resolve the mediocre (at best) sound I get from my old 2018 Acer Chromebook. And all of the ports I'd want to see are here, plus they're in "the right spot."
A pair of USB Type-C ports are on-board, one on each side. There's also a Type-A port, full-sized HDMI output, and combination microphone/headphone jack. And as an added bonus, or what you'd really expect in a high-end Chrome OS laptop these days, there's a fingerprint sensor as well. LTE connectivity isn't present but WiFi 6E and Bluetooth 5.2 are just fine with me.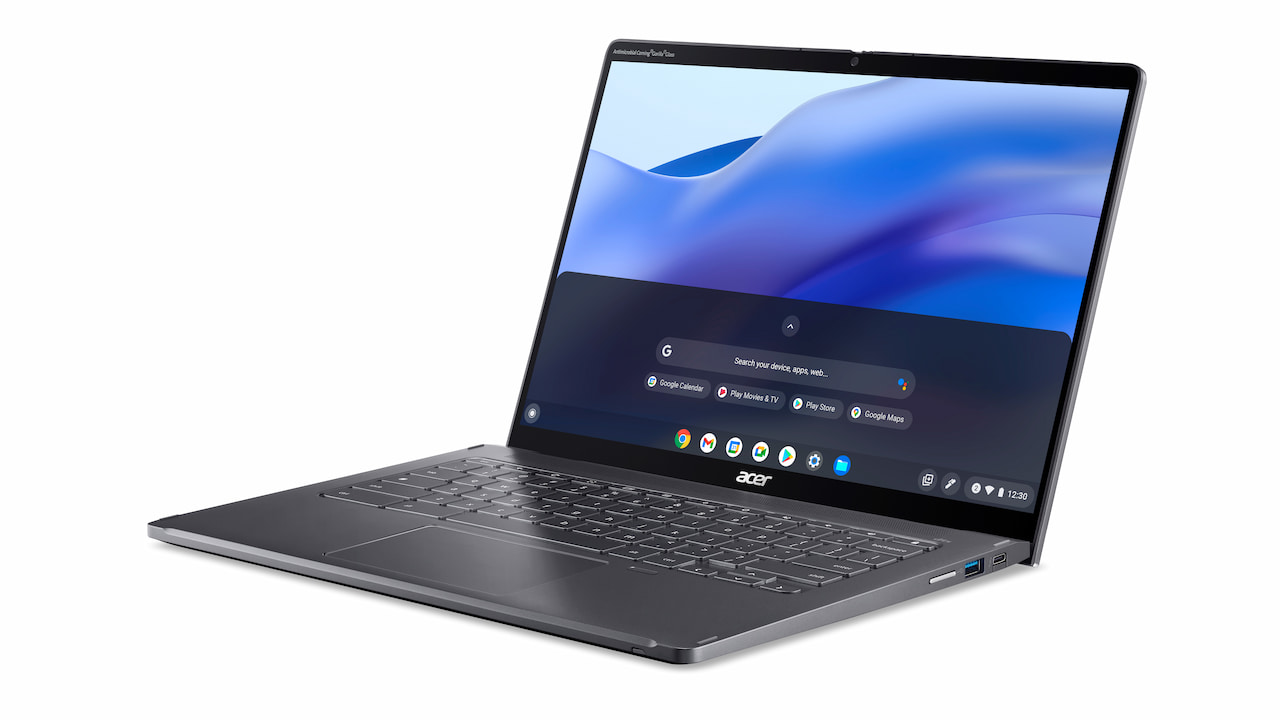 That'll do me!
Overall, the new Acer Chromebook Spin 714 has the expected performance guts to handle my daily Chromebook needs. I code daily on my Chromebook, not to mention the typical use of 15 – 20 browser tabs and the occasional Android app.
No, there's no haptic trackpad like HP is offering in its new high-end Chromebook. And while I prefer a 3:2 aspect ratio on my displays, 16:10 is a reasonable compromise to make.
With that $749 starting price, there's no question in my mind that the Acer is the better choice for me. It's a better value, at least on paper, and will still do everything I need to do with a Chromebook. But I'll have to wait a bit: Acer says we won't see availability until August.
About the author
Kevin C. Tofel has covered technology since 2004. He's used ChromeOS since Google debuted the CR-48 in 2010, reviewing dozens of Chromebooks since then. He worked for Google's Chrome Enterprise team from 2016 to 2017, supporting the launch of Android app support. In his free time, he uses Chromebooks to learn software engineering at
Launch School
. In 2019, Kevin joined the CS Curriculum Committee at his local community college.
Liked this content? Subscribe for the free, weekly newsletter