2022 Acer Chromebook Spin 513 available for $614.99
After a long wait, the first Chromebook with a MediaTek Kompanio 1380 chipset is available. Amazon is listing the 2022 Acer Chromebook Spin 513 for $614.99. That sounds like a big chunk of change for an ARM-based Chromebook. And it is. But the Kompanio 1380 looks to deliver performance at least on par with a recent Pentium or a Core i3 from just a year or two ago. It should also provide much better battery life.
I'll get back to the processor in a minute. But first, consider what else that just over $600 price includes, based on the listing spotted by Chrome Unboxed.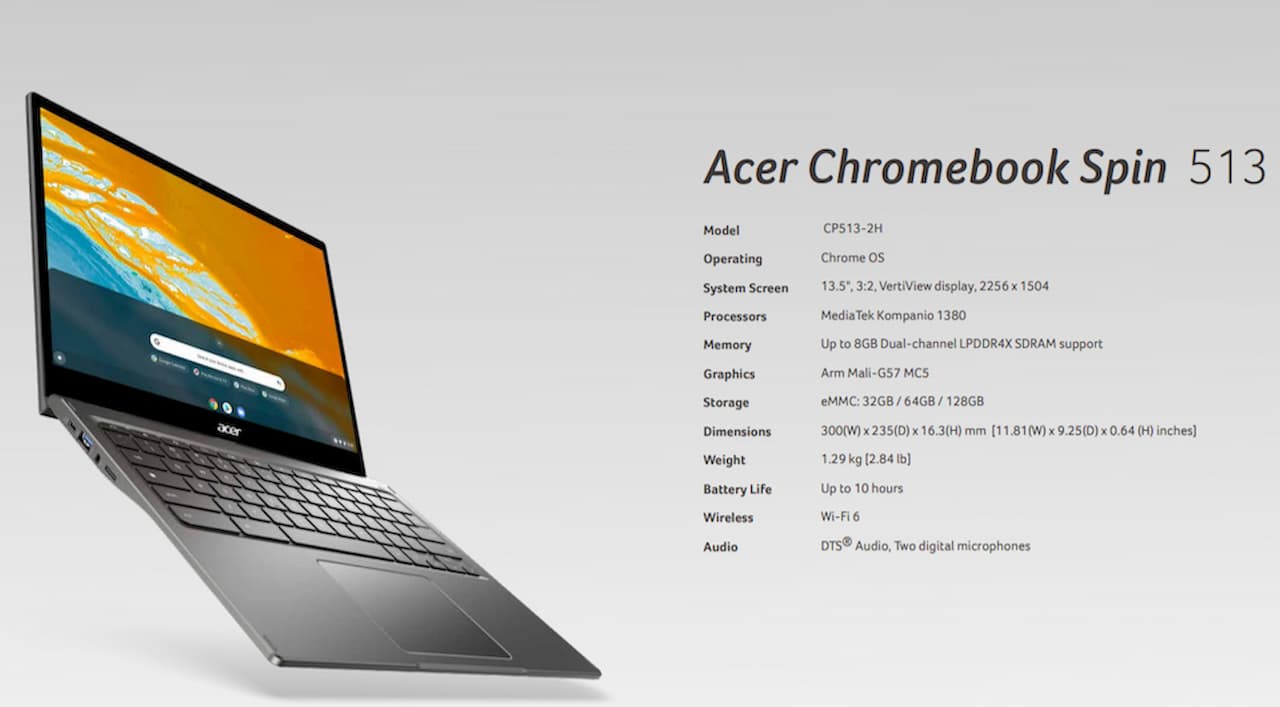 The 13.5-inch display comes in that 3:2 aspect ratio that I prefer so much over a widescreen monitor. And the 2022 Acer Chromebook Spin 513 packs in the pixels too: It's a 2256 x 1506 resolution touch panel with 360 nits of brightness. You also get a backlit keyboard and generously sized, at least for a 13.5-inch Chromebook, Gorilla Glass trackpad.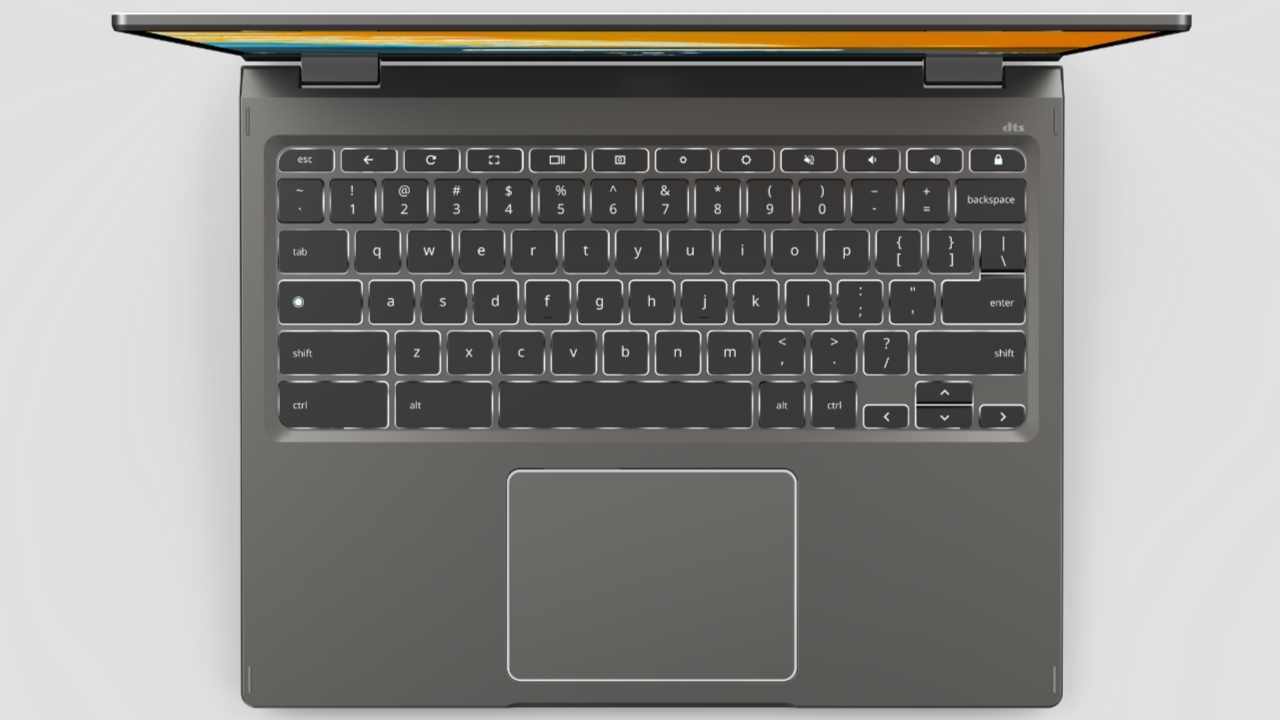 This model has the full 8 GB of memory available, which is a nice plus. That means more open browser tabs and apps open at one time without much of a performance hit. There's a pair of USB Type-C ports, one flanking each side of the chassis, and a standard USB Type-A port as well.
A microSD card slot is there to supplement the 128 GB of eMMC storage. A microphone/headphone combination jack, dual-band Wi-Fi 6, and Bluetooth 5 radios, plus a 720p webcam. Yeah, I wish it was a 1080p camera sensor too, but what can you do?
The entire package weighs under 3 pounds and should see 10 to 11 hours of run-time on a charge per Acer's testing. In terms of typical real-world usage, I'd expect at least 8 hours from that battery when paired with the MediaTek Kompanio 1380.
Speaking of which, let's get back to that chipset.
The Kompanio 1380 design is an octa-core chip with four Cortex A78 cores meant for high-performance computing. Each of these cores is capable of running at a super speedy 3 GHz clock speed, although they may be limited to help with battery performance in the Acer Chromebook Spin 513. Also helping battery life is the fact that the chip is built on a small 6-nanometer process. Another four efficiency cores are used for low-compute activities and they're built on the Cortex-A55 architecture.
What this means is that you get high performance when you need it and high efficiency when you don't. Here's a slide showing now the A78 cores improve power efficiency over the older A77 chipsets used in previous devices: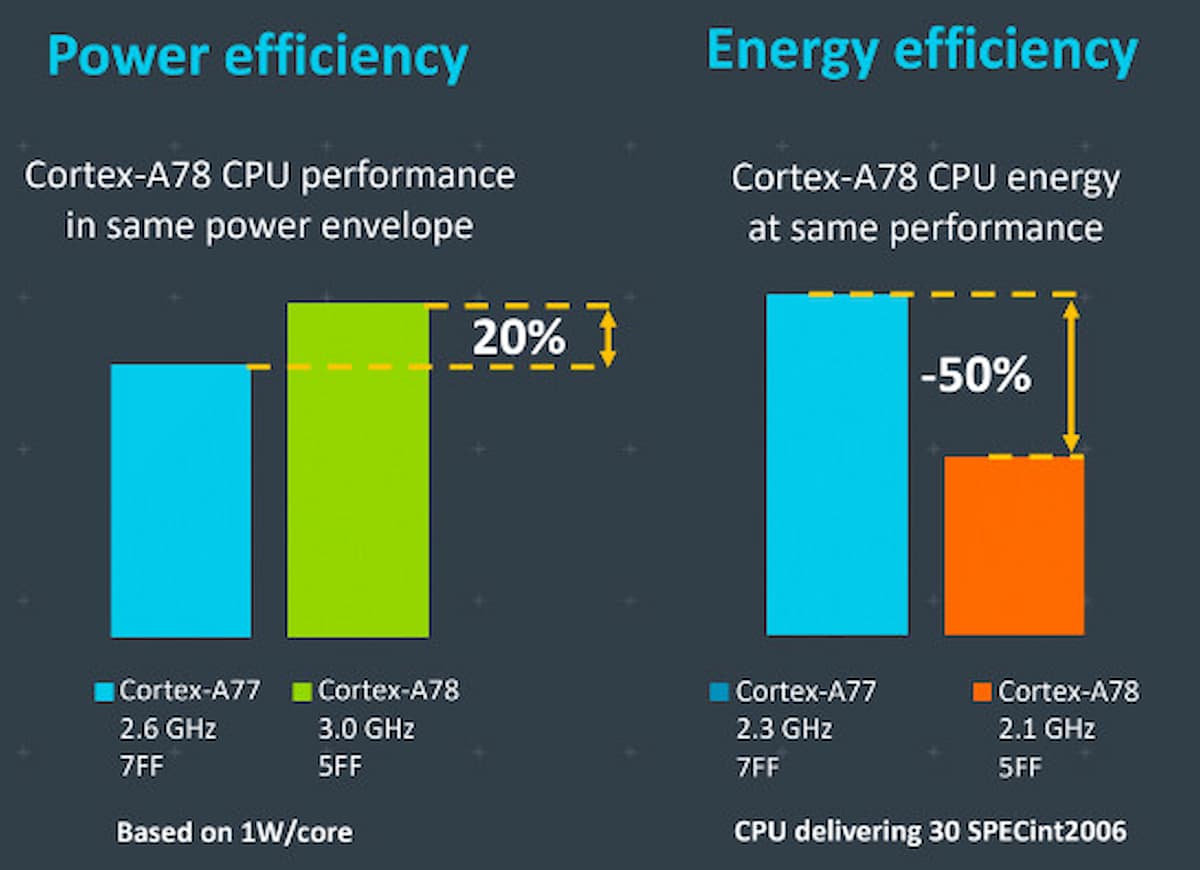 When it comes to performance, the Kompanio 1380 might be a step behind a Qualcomm Snapdragon 8cx chip. I say might because I haven't compared the two. I'm going based on the actual hardware specifications and capabilities.
Even so, there should be a noticeable performance boost between the new Acer Chromebook Spin 513 and any Chromebook using the older Snapdragon chipsets. These include the Lenovo Duet 3 and Duet 5 Chromebooks, for example, not to mention the HP Chromebook x2 11.
And frankly, for most people, the Lenovo Duet 5 Chromebook has more than enough oomph for daily use. It's more akin to a recent Intel Pentium for many tasks. But unless you're doing hardcore programming in Linux or something else that's processor-intensive over time, that's enough for mainstream usage.
So is the $614.99 price tag too high?
At first glance, it might appear to be. Dig deeper though and it's not what I'd call unreasonable. You're getting many of the features from my 2021 Chromebook of the Year, the Acer Chromebook Spin 713. Sure, you're swapping out the processor which might diminish performance. But you're going to get better battery life and more than good enough horsepower for most people.
I'm hoping to get my hands on a review unit in the coming weeks, so stay tuned. In the meantime, if you have questions you want answered in that review, drop them down below.