If you're not holding out for the latest shiny new laptop, what I think is the best Chromebook of 2022 can be had for $200 off. I'm talking about the Acer Chromebook Spin 714, down to $529 from it's $729 suggested retail price. The promotional pricing starts today and lasts until Thursday, so don't take too long to pull the trigger.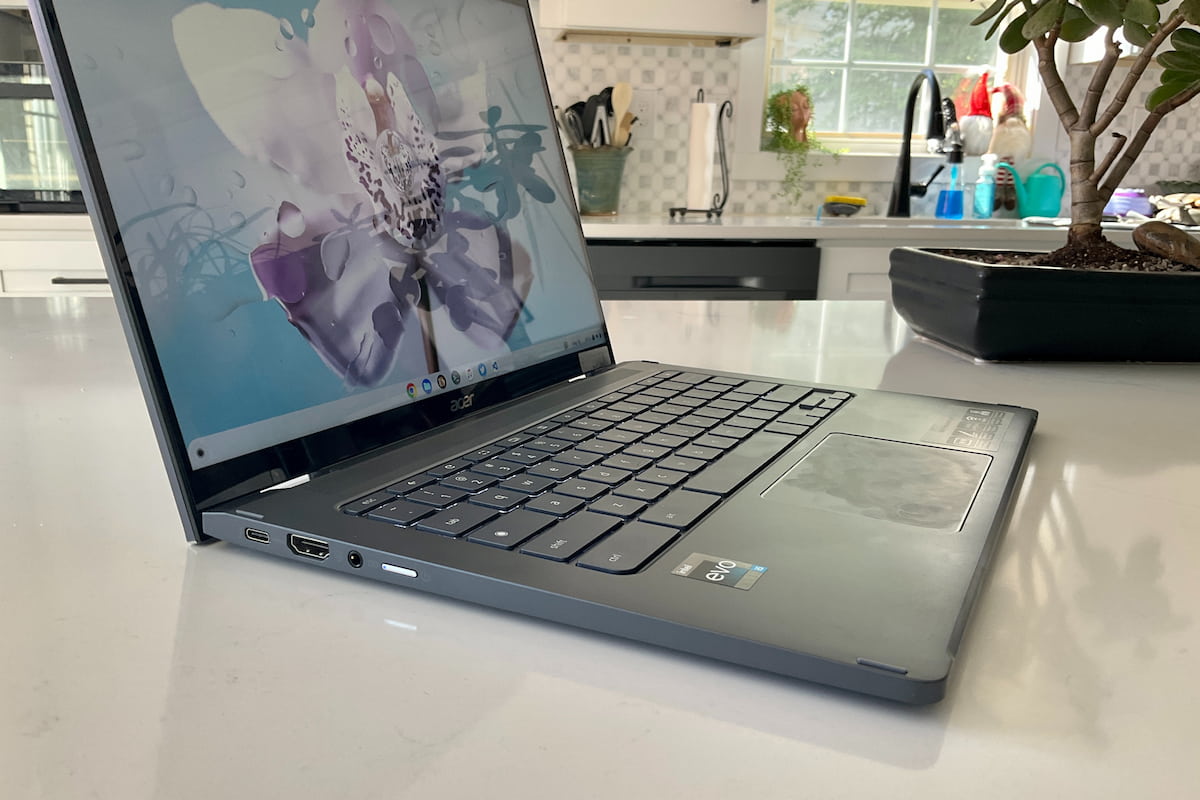 The 2022 Acer Chromebook Spin 714 isn't perfect by any means.
There's no microSD card slot, although the lack of one is becoming more of a standard on some Chromebooks these days. There's no fingerprint sensor, which actually is found on more devices. And as I noted in my review, it's not the nicest Chromebook to look at it.
The design hasn't changed much over the last few iterations, which include the original Chromebook Spin 13 and the more recent Spin 713.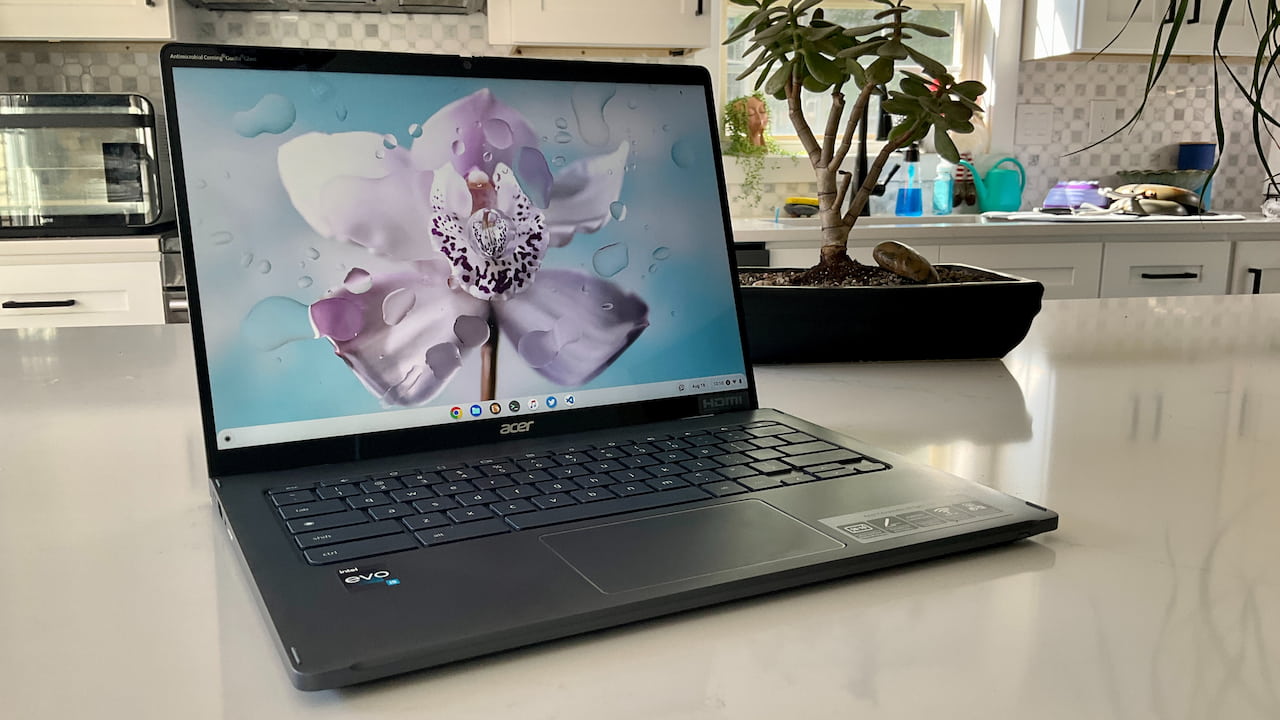 But that didn't stop me from choosing the 2021 Chromebook Spin 713 as my Chromebook of the year.
Sure, we all would love a thin, light and gorgeous Chromebook. Once you factor in the materials and build process for those attributes though, you can bet the cost starts to rise. For the money, the Acer Chromebook Spin 713 and newer Spin 714 represent a big bang for buck when it comes to features and performance.
I put my money where my mouth is on this one in particular, having bought my own 2022 Acer Chromebook Spin 714 last August. I paid $629 at the time and still feel I got a great deal. Obviously, you can get a better one right now for $529.
So how is what I think may be the best Chromebook of 2022 doing after buying one nine months ago? I recently re-reviewed it after eight months of heavy, full-time use.
The verdict? No regrets as I summarized my experience this way:
"Obviously, I'm still happy with the Acer Chromebook Spin 714. There really isn't a comparable Chromebook that can outperform it in a measurable way; at least not for how I work. It has an above-average display in terms of brightness and color gamut support. I can get a solid eight hours of work done on a single charge."
I'd be remiss in pointing out that there's a new 2023 Acer Chromebook Spin 714 on the way. The upgraded model will be mostly the same but with a few more bells and whistles.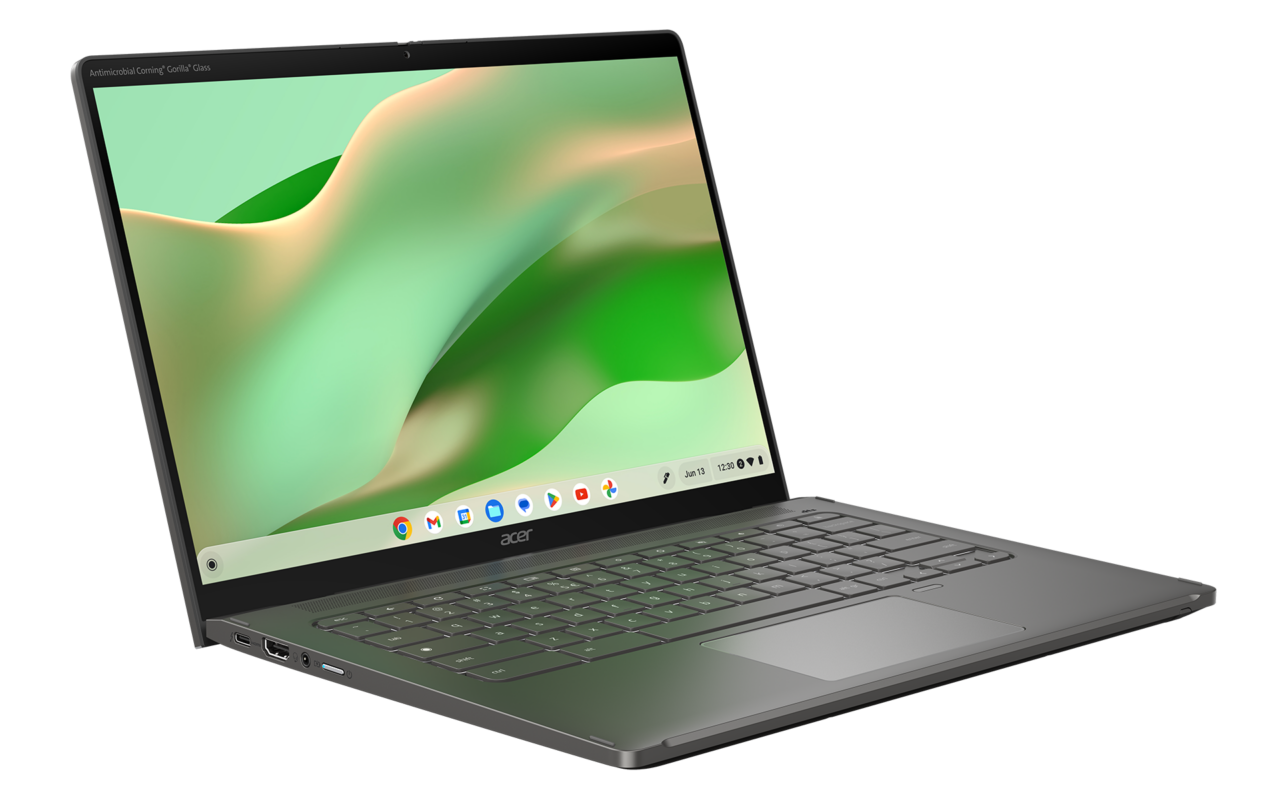 One of them is a 13th gen Intel processor. I don't think there will be a massive performance difference between it and the 12th gen chips in the 2022 model though. There will be a fingerprint sensor option and the webcam gets a sensor boost too. Frankly, the 1080p camera on the current model is above average, in my opinion.
Acer says the starting price will be $699, which is $30 less than the prior iteration. But it's not yet clear what specifications that configuration will have.
I suspect it will be a Core i3 chipset, which should be more than adequate for most Chromebook users. Still, I'd take the Core i5 in the 2022 model for at $529. At this price, it doesn't much matter what 2023 models are coming. What's arguably the best Chromebook of 2022 is still fantastic value.
About the author
Kevin C. Tofel has covered technology since 2004. He's used ChromeOS since Google debuted the CR-48 in 2010, reviewing dozens of Chromebooks since then. He worked for Google's Chrome Enterprise team from 2016 to 2017, supporting the launch of Android app support. In his free time, he uses Chromebooks to learn software engineering at
Launch School
. In 2019, Kevin joined the CS Curriculum Committee at his local community college.
Liked this content? Subscribe for the free, weekly newsletter