Asus makes the biggest CES 2021 splash with three new Chromebooks: CM5, CX9, and Flip C536
Dell made a minor tweak to an existing Chromebook, HP and Lenovo came up empty and both Samsung and Acer announced their new devices before CES 2021. That left Asus to bring some device news and it delivered big on the final day of the event. Asus introduced three new Chromebooks, one powered by AMD's Ryzen chipset and the other two using 11th-gen Intel chips.
Let's start with the Asus Chromebook Flip CM5 since it's one of the few devices using AMD processors and one of the even fewer Chromebooks with a 15.6-inch display.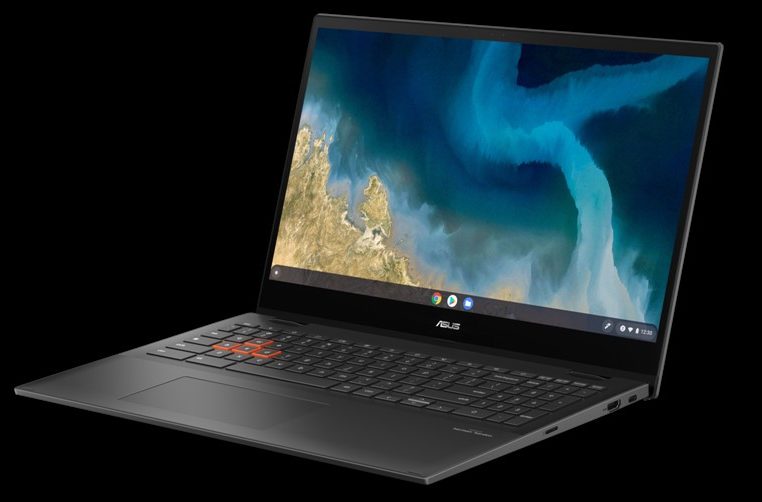 That large 60Hz IPS touch panel has a 1080p resolution and a 16:9 aspect ratio. So you'll get good viewing angles, but the 45% NTSC color accuracy is on the average side.
The Asus Chromebook Flip CM5 comes with your choice of AMD Ryzen 3 3250C or Ryzen 5 3500C processors, each having its own AMD Radeon Vega graphics processor. Non-upgradable memory choices range between 4, 8, and 16 GB. All configurations use speedy M.2 PCI-e Gen3 storage in capacities of 128, 256, or 512 GB, depending on the configuration.
In terms of ports, you get a nice assortment: 2 Type-C USB 3.2, 1 Type-A USB 3.2, an HDMI port, microSD card slot, and mic/headphone jack. There's also a 720p webcam, support for WiFi 6, Bluetooth 5.0, and a USI stylus. The 3-cell 57 WHr battery is rated for up to 10 hours of run-time, at least on paper.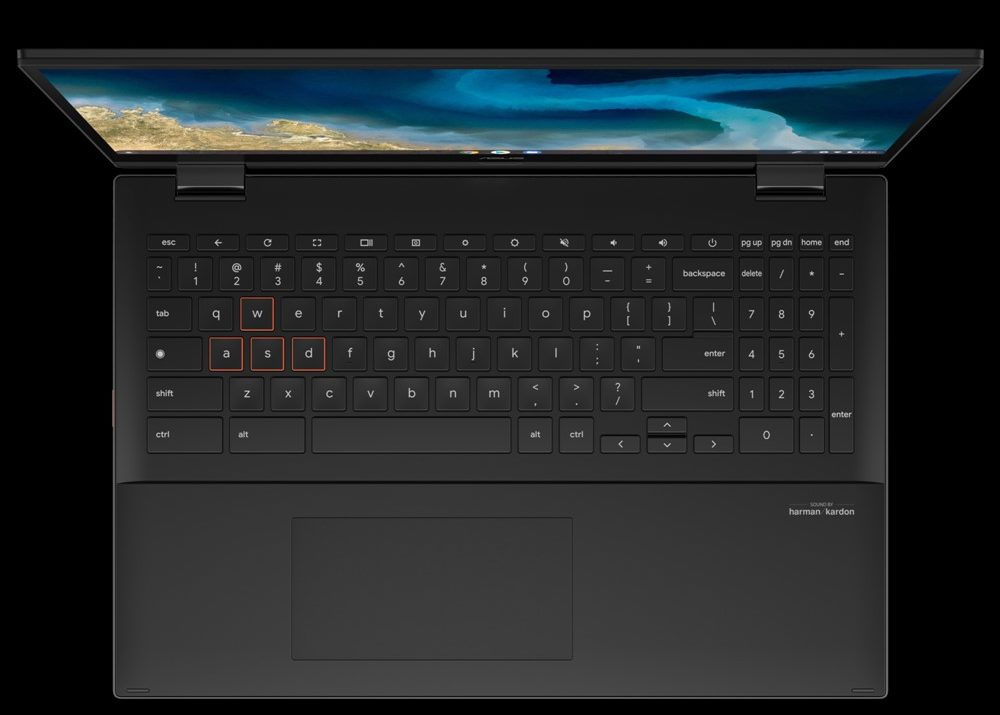 Overall, it's an attractive package, complete with a Mineral Gray aluminum-alloy metal lid chassis and, in a nod to gamers, orange WASD keys. Asus says the Chromebook Flip CM5 also meets MIL-STD 810H3 military standard, so it should be solid and sturdy.
Given the large display, wider keyboard to include a full number pad, and whopping 5.68-inch glass trackpad, this is no lightweight device, weighing in at 4.17 pounds.
Moving on to the Intel-based devices, the Asus Chromebook CX9 is a thin and light offering meant for work, weighing 2.3 pounds.
There are three 11-th gen Intel processors to choose from: one of two different Core i5 chips and a Core i7, each with Intel Iris Xe graphics. The specific choices are Intels i5-1135G7, i5-1145G7, or i7-1185G7 chipsets. Memory is either 8 or 16 GB, while storage starts at 128 GB with options all the way up through 4TB, according to Android Police.
I wouldn't even want to guess on the cost of that and I think it's a bit of overkill for a Chromebook. I could see 1TB as the maximum for a select few people but 4TB?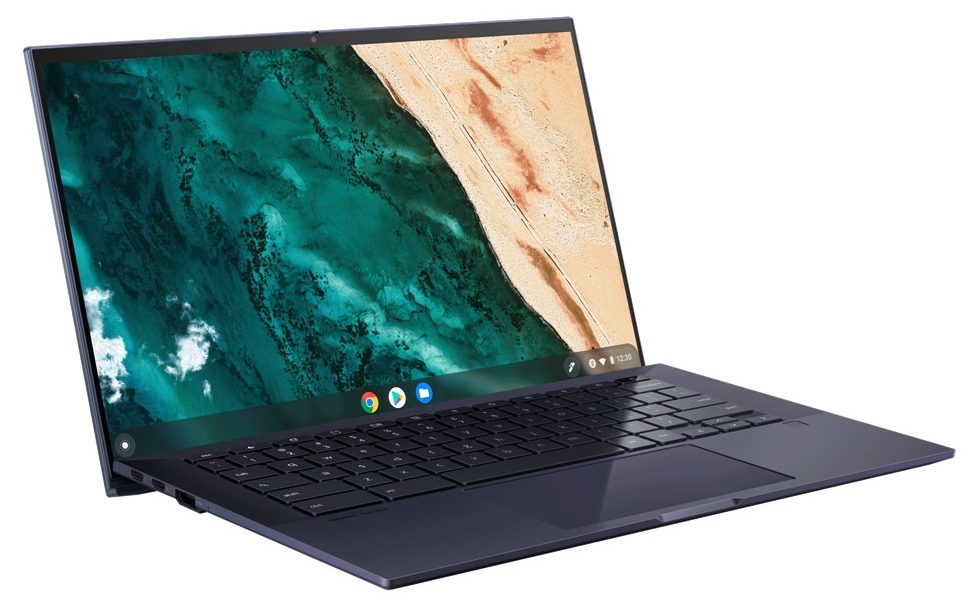 You're looking at, literally, a 14-inch 1080p touch panel with USI stylus support. Asus hasn't provided details on the color gamut or brightness and since this isn't a "Flip" model, the display doesn't fold back beyond a traditional clamshell.
Ports include a pair of USB Type-C / Thunderbolt 4 ports, one on each side, a Type-A port, HDMI out, microSD card slot, and a combo headphone/microphone jack.
A nice touch is the physical privacy shutter on the 720p webcam. WiFi 6 is included, and although Asus didn't mention Bluetooth, I suspect it has 5.0 included.
Lastly is the Asus Chromebook Flip C536, which is an Intel-powered version of the CM5. You get a choice of 11th-gen Intel processors: the Core i3 1115G4, Core i5 1135G7, or Core i7 1165G7, while memory choices are limited to either 8 or 16GB. No 4GB base models here.
Based on the specs, this is the same 15.6-inch display, keyboard layout, and port selection as the CM5. Asus is claiming 12 hours of run-time and the same weight as this CM5.
Unfortunately, none of these devices have prices or release dates as of yet. That's often the case with CES announcements but it's a little disappointing.
However, these all bring a newer, more modern design (at least in my opinion) as compared to the last few Acer Chromebooks to hit the market. I'm looking forward to taking one of them for a spin; particularly the CM5 and its AMD Ryzen processors inside.