ChromeOS 115 release adds several new Chromebook features
The latest ChromeOS 115 release adds several new Chromebook features and follows the recent Chrome browser update to version 115. Updated or new Chromebook features include an updated keyboard shortcuts app, saved PDF signatures and improved window management. This version is now rolling out to most of the supported ChromeOS devices. If your Chromebook hasn't received the ChromeOS 115 release, you can check the status of your device here.
Android app streaming to Chromebooks via Phone Hub
After missing the ChromeOS 114 Stable Channel cut, Android app streaming to Chromebooks arrives in ChromeOS 115. Unfortunately, according to the latest help article, this feature is still limited to specific Android phones. A Google Pixel 4A and up will work here as will the Xiaomi 12T, 12T Pro, 13, and 13 Pro handsets. And you need to have Android 13 or better on the supported phone for Android app streaming on Chromebooks as well.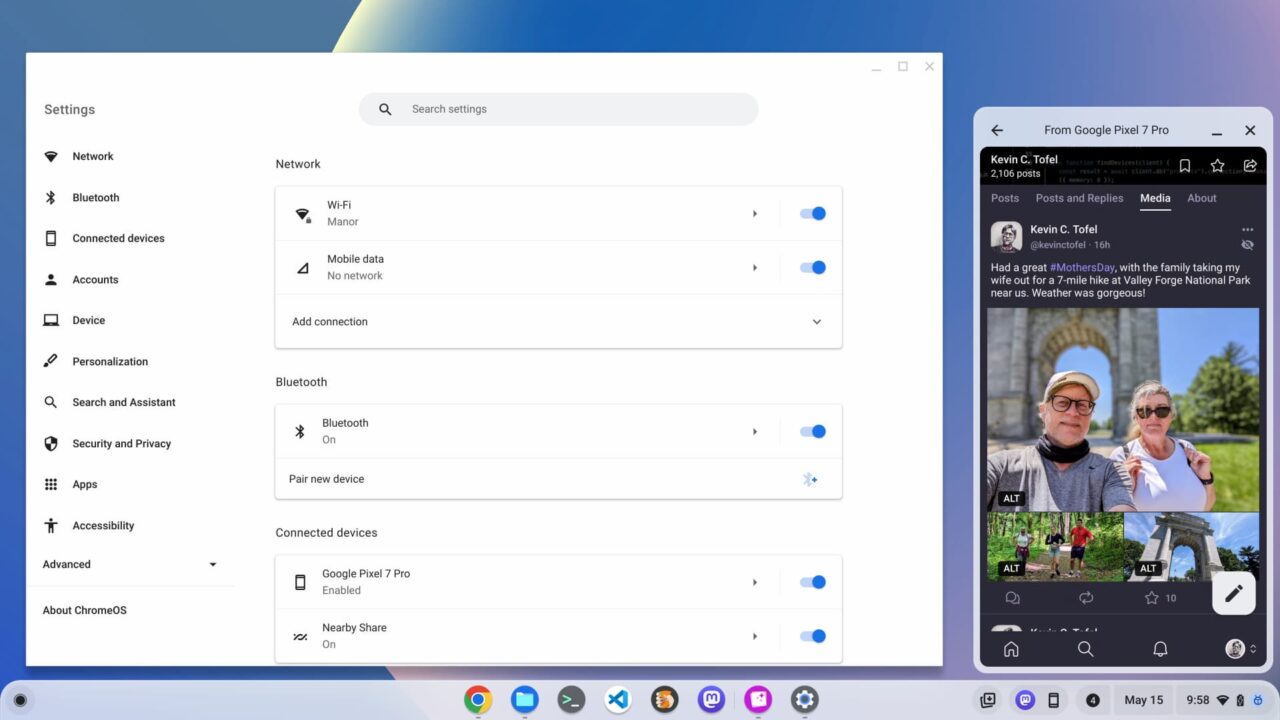 A redesigned Chromebook keyboard shortcuts app
I've been testing this new Chromebook feature for a while and I'm happy to see it arrive for everyone in the ChromeOS 115 release. Keep in mind that even if your device gets the update, some features roll out over time. So don't panic if you still see the old Chromebook keyboard shortcuts app.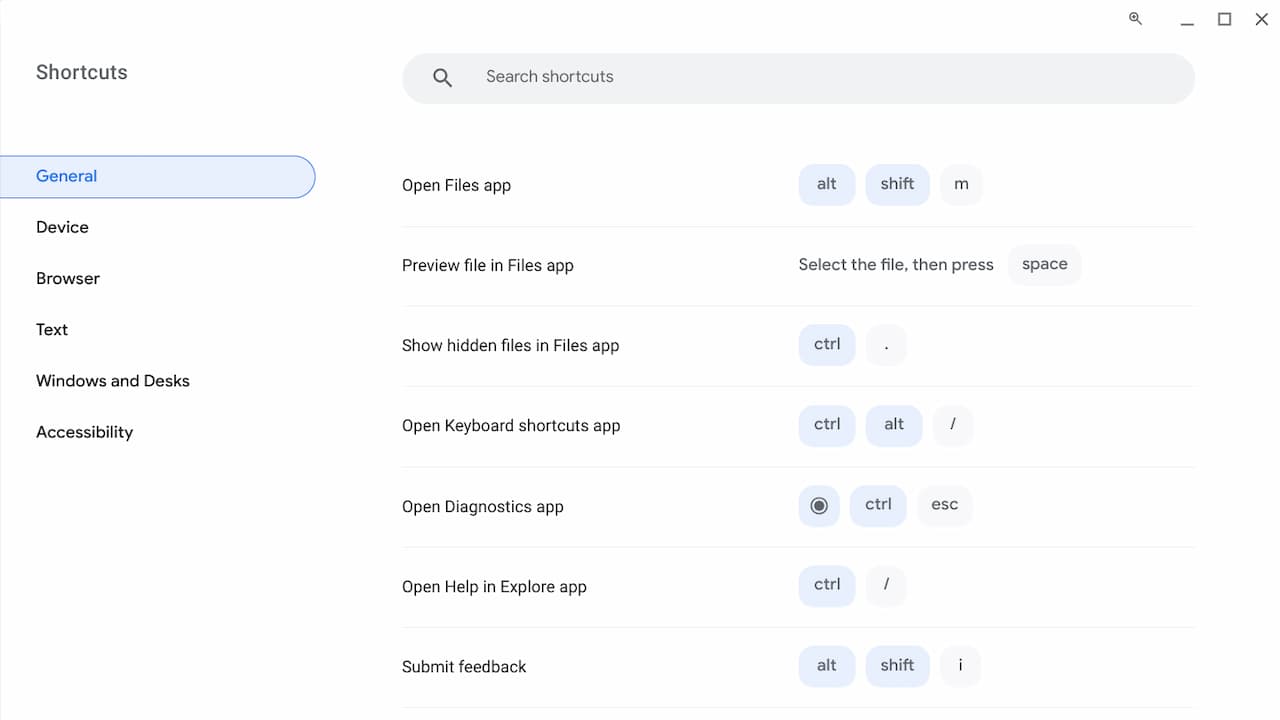 According to Google, the new keyboard shortcuts app adds "a new navigation and taxonomy, easier in-app search functionalities and a refreshed shortcut visualization." Note that this version of the app doesn't support custom keyboard shortcuts, which is still in the works. I've covered a test version of that software prior if you're interested in learning what you can expect.
Here's a screenshot of that work in progress: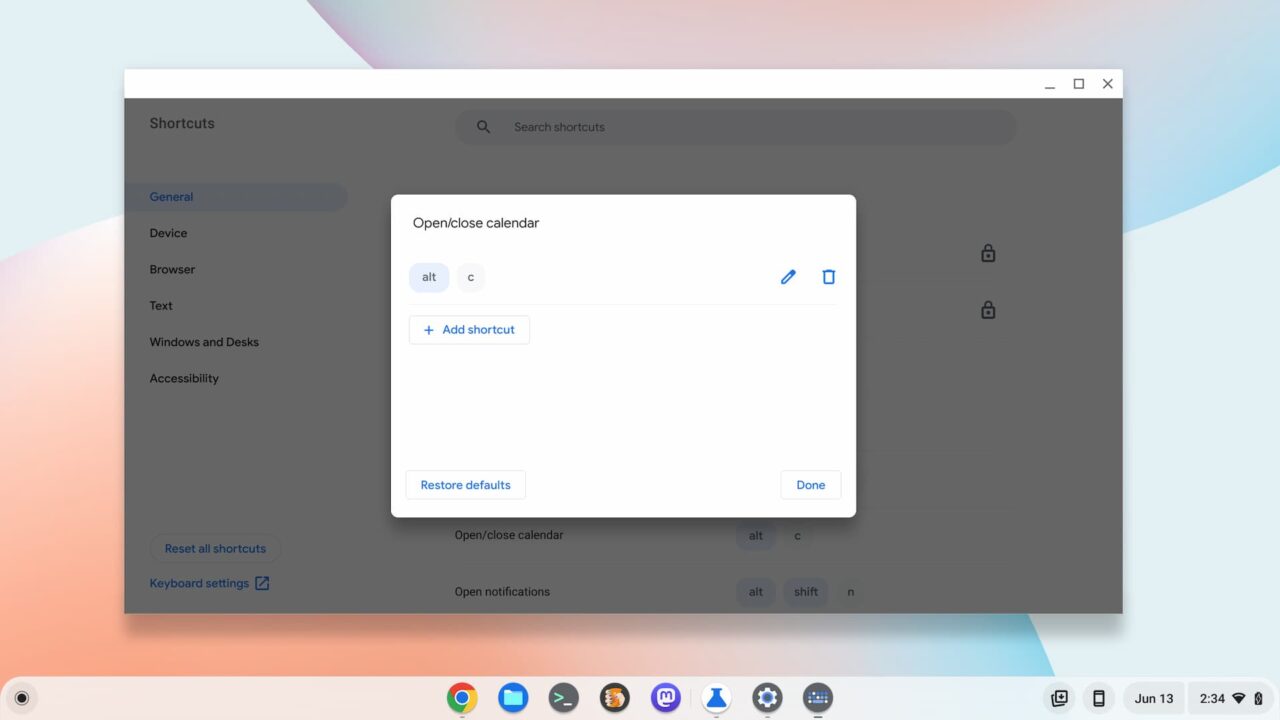 ChromeOS 115 adds saved signatures for PDF forms
I don't sign too many PDFs but this is helpful. The latest ChromeOS 115 release adds a method to save signatures for your PDF forms. That's particularly useful if you don't have a stylus with you all the time but have used one to sign a PDF in the past. While I haven't tested this feature, I can see the benefits.
ChromeOS Split View is official for in the ChromOS 115 release
Google says that the split view, or floating window, feature is now official. I already thought it was but it did miss the cut last month. Then again, I run various ChromeOS versions on my Chromebooks, as well as many useful hidden features that are experimental. Hopefully, you'll forgive me for thinking this was widely available.
If you're not familiar with Split View, it's a way to easily manage your Chromebook app and browser windows. By hovering over the Maximize button of any app or window, you'll see several options for window management.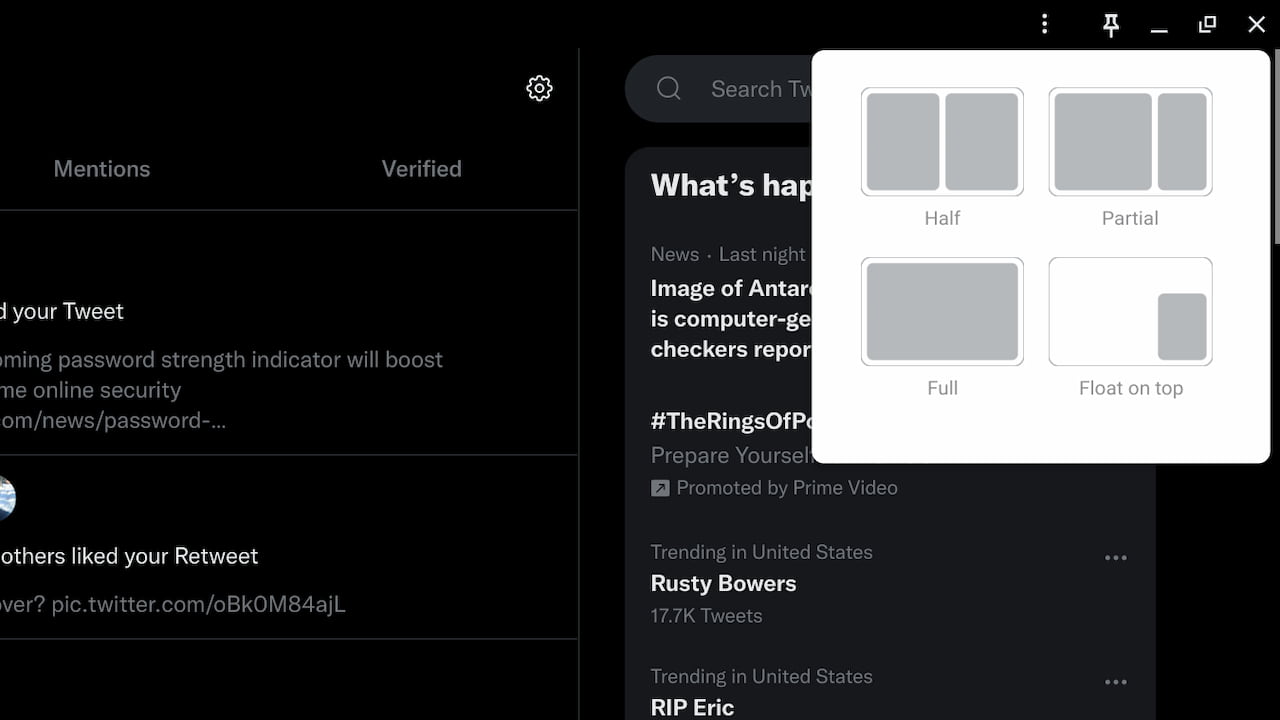 From the options, you can select the window placement you prefer, such as two apps side-by-side, a two-thirds / one-third window split, a full screen, or a floating window. I use this feature heavily and if it's available on your Chromebook, I highly recommend giving it a try.
Chromebooks get Passpoint access for easier Wi-Fi connections
This is another feature I thought arrived in ChromeOS 114. In my defense, Google said it was there. Oh well. It's here again? Anyway, it will security login to Wi-Fi networks you visit repeatedly:
Once a user accesses the Wi-Fi network offered at a location, the Passpoint-enabled client device will automatically connect upon subsequent visits. This eliminates the need for users to search for and choose a network, request Wi-Fi access, and re-enter authentication credentials each time they visit. Passpoint automates the entire process, enabling more seamless connectivity between Wi-Fi networks and mobile devices, all while delivering enterprise-level security."
Virtual Desks on the Chromebook Shelf didn't make it for ChromeOS 115
I recently covered this development in the ChromeOS 116 Dev Channel, however, it didn't make the Stable cut for version 115. Google is working on a Virtual Desks button for the Chromebook Shelf. This change will save time in switching Virtual Desks and even show information about each Desk without using the current full-screen view mode. Here's a look at what to expect: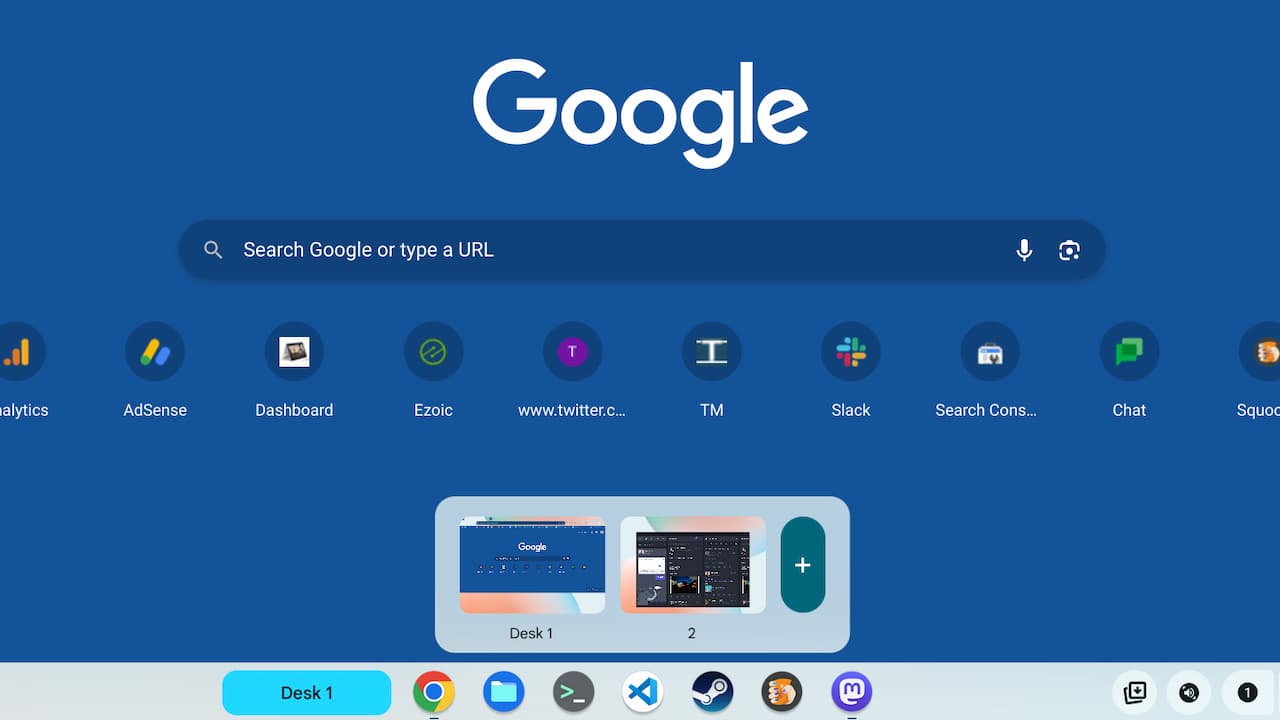 I'm sure there's more in the ChromeOS 115 release
As always, I never find everything in a new ChromeOS release, even though I spend hours looking. So if you see anything else of particular importance, share it with the group in the comments below.