Not happy that the Samsung Galaxy Chromebook 2 lost features from its predecessor and still costs $699 with a Core i3? I'm with you on that one, given that there are relatively comparable options available for much less. But, a current $200 discount makes this a far better value. I'd even say this $499 Samsung Galaxy Chromebook 2 sale is more what the price should be.
You won't find it at your local retailer or big-box store. And there's no information about when the deal expires.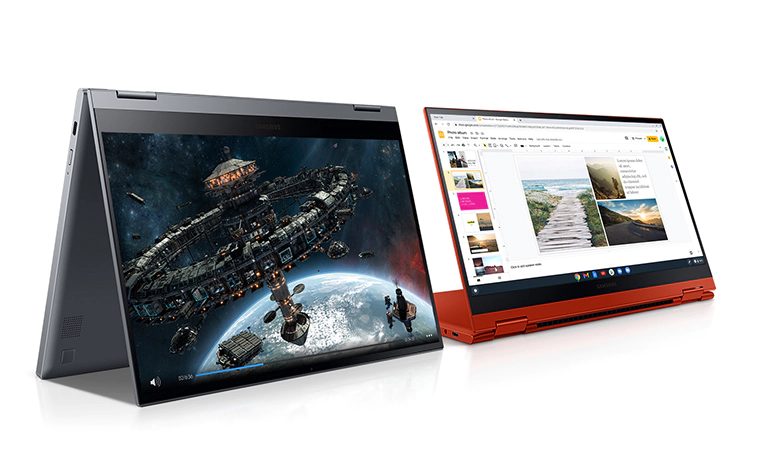 Frankly, this is the best price I've seen since the device debuted earlier this year. Plus, at $499, it's a more compelling purchase, provided it meets your anticipated needs, of course. Don't buy any device just because of a good deal; it doesn't matter how much money you save if the device doesn't do what you need it to do.
Get the Samsung Galaxy Chromebook 2 sale price
This top configuration should handle the bulk of tasks for a large chunk of Chromebook users though. Everyday browsing, even with a dozen or more tabs shouldn't be a problem. Users who want to run Android and Linux apps should have a decent experience as well thanks to the amount of RAM.
You're getting a 10th-generation Intel Core i3, 8 GB of memory, and 128 GB of local storage, for example. The 13.3-inch display isn't a 4K OLED panel like the original Galaxy Chromebook, but a 1080p QLED panel with a 16:9 aspect ratio will still look great. The battery life of the Galaxy Chromebook 2 is improved over its predecessor as well. Just keep in mind that this Chromebook has a cooling fan.
The Samsung Galaxy Chromebook 2 doesn't come with a pen but it does support a USI stylus if you want to add one. A pair of USB Type C ports, a microSD card slot, integrated web cam and support for WiFi 6 round out the package. All in all, it's a solid mid-range convertible Chromebook that's at a mid-range price. At least for now.
Get the Samsung Galaxy Chromebook 2 sale price
Update: This post was originally published in April, 2020 and the deal expired. It is currently available again as of June 5, 2020.
About the author
Kevin C. Tofel has covered technology since 2004. He's used ChromeOS since Google debuted the CR-48 in 2010, reviewing dozens of Chromebooks since then. He worked for Google's Chrome Enterprise team from 2016 to 2017, supporting the launch of Android app support. In his free time, he uses Chromebooks to learn software engineering at
Launch School
. In 2019, Kevin joined the CS Curriculum Committee at his local community college.
Liked this content? Subscribe for the free, weekly newsletter