Here's a look at the Chrome OS Personalization Hub on Chromebooks
Currently, in Chrome OS, you find all of the device personalization options in the Settings app. An effort has been underway to break these out for months. And Google is making good progress. The above image is a look at the latest Chrome OS Personalization Hub on Chromebooks.
You can see where Google is going with the dedicated Chrome OS Personalization Hub by looking at recent code changes: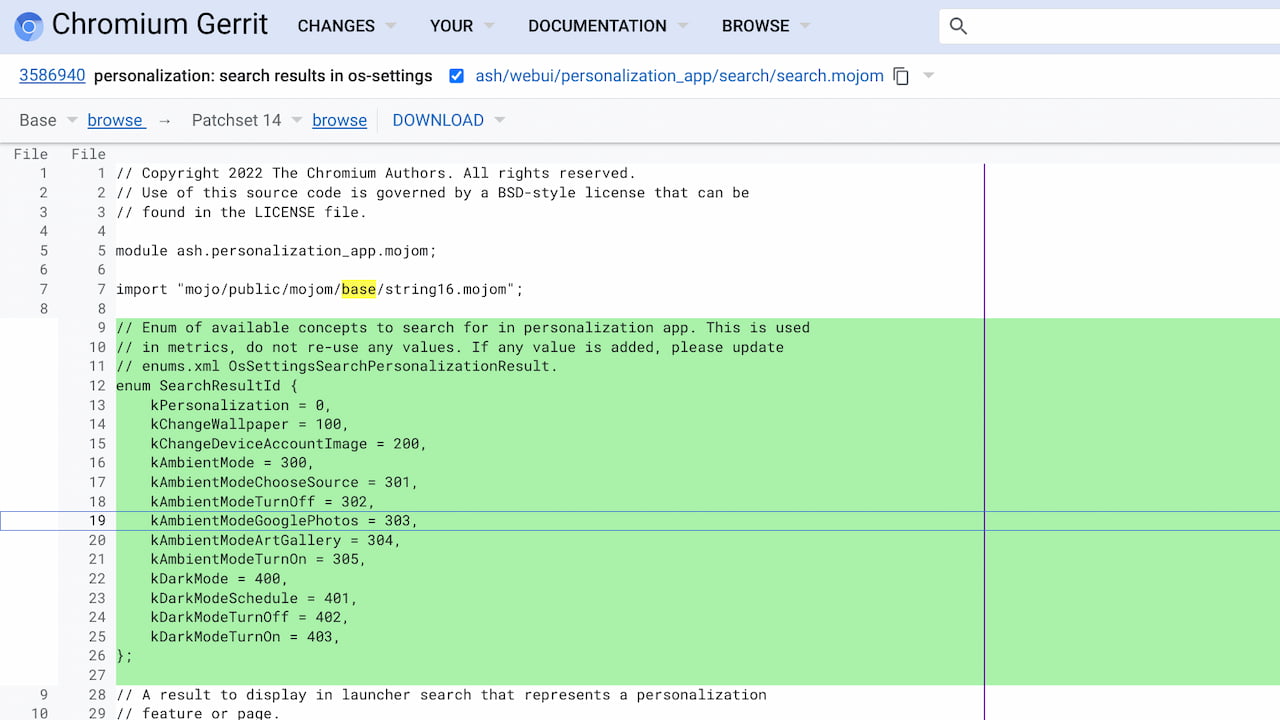 The Personalization app will hold all user settings for options such as the Chromebook wallpaper, ambient mode, and scheduled dark mode, for example.
If you navigate to chrome://personalization you may see the existing Chromebook wallpaper app open up. I say "may" because I'm running the Chrome OS 102 Dev Channel on my personal Chromebook. And I have the Personalization Hub UI flag enabled. It's found at chrome://flags#personalization-hub.
When I point my browser to that chrome://personalization link, it opens the new Productivity Hub user interface:
My Chrome OS Personalization Hub already shows all of the available customization options.
From here, I can change my Chromebook wallpaper, screen saver (I'm using the new animated one), theme options, featured photos, and my Google account image.
Lumping all of these settings together is a much better user experience. Why have these related options spread out in the Chrome OS settings of a Chromebook?
Google is also currently working to better integrate a Search feature to quickly find these options. Presumably, you will still be able to search for them in the main Settings app.
Note that my understanding is that the Personalization Hub will be unique to Chrome OS. I say this because it looks like these personalization options are being moved from chrome://os-settings to their own unique URL. Hitting that link now simply opens up the Settings app.
That also means you'll see the Personalization Hub on Chromebooks, but not on other devices with the Google Chrome browser. Of course, you can change those settings at the operating system level on PCs and Macs. There's no need for Google to try and manage them.