Steam Deck reviews tell you much about Steam gaming on Chromebooks
Given that I plunked down $5 to reserve the opportunity to buy a Steam Deck, you can be sure I was interested in the first reviews. I read or watched at least a dozen of them yesterday. But there's another reason I checked out all of the Steam Deck reviews: They can tell you quite a bit about how Chromebooks and Steam will work.
What the heck is Steam and why do Chromebook users care?
In case you're not familiar, let me quickly recap two things.
First, the Steam Deck is a portable PC in a similar, but larger form factor, as the Nintendo Switch. It starts at $399 and plays games designed for Windows PCs. Valve is the company behind the Steam platform, which is a game store; Valve also developed the Steam Deck and software called Proton that lets you run PC games on a Linux device.
Second, Google has been working on a project called Borealis for nearly two years. The goal of Borealis is to bring Steam gaming support to Chromebooks. We recently found out that you'll need a fairly recent Chromebook to play these games.
Between these two things then, the Steam Deck is of particular interest to anyone who plans to play Steam games on a Chromebook.
Yes, you can stream games to any Chrome OS device with either Google Stadia or Nvidia's GeForce Now service. But Steam on Chromebooks will essentially emulate the Windows PC gaming experience with locally installed games in a Linux container.
Steam Deck hardware compared to Chromebooks
Right off the bat, I know my nearly four-year-old Chromebook isn't going to get Steam gaming support. The internal hardware is just too old, even though I have an 8th-generation Intel Core i5 and 16 GB of memory along with 128 GB of storage.
If you have a Chromebook that was built prior to 2020, you may be in the same boat. One look at what's inside the Steam Deck tells you why:
CPU: Custom AMD processor (4-core, 8-thread) with 2.4 – 3.5GHz clock speeds
GPU: Integrated AMD Ryzen 2 (8-core) with 1.0 – 1.6GHz clock speeds
Memory: 16GB of LPDDR5 memory
Storage: Varies by model: 64GB of eMMC, or 256 / 512GB of NVME SSD
Display: 7-inch, 1280 x 800 touch panel with 400 nits of brightness, up to 60Hz
Simply put, the combination of CPU and GPU power in the Steam Deck is greater than most Chromebooks sold today.
The latest high-end Chrome OS laptop with an 11th-gen Intel Core processor has more power than what's inside the Steam Deck, but integrated Intel graphics can't touch the AMD graphics chip. And the Steam Deck doesn't even use AMD's most current generation of graphics.
Even so, one video review showed comparable graphics but a better frame rate than a Sony PlayStation 4 on the Steam Deck.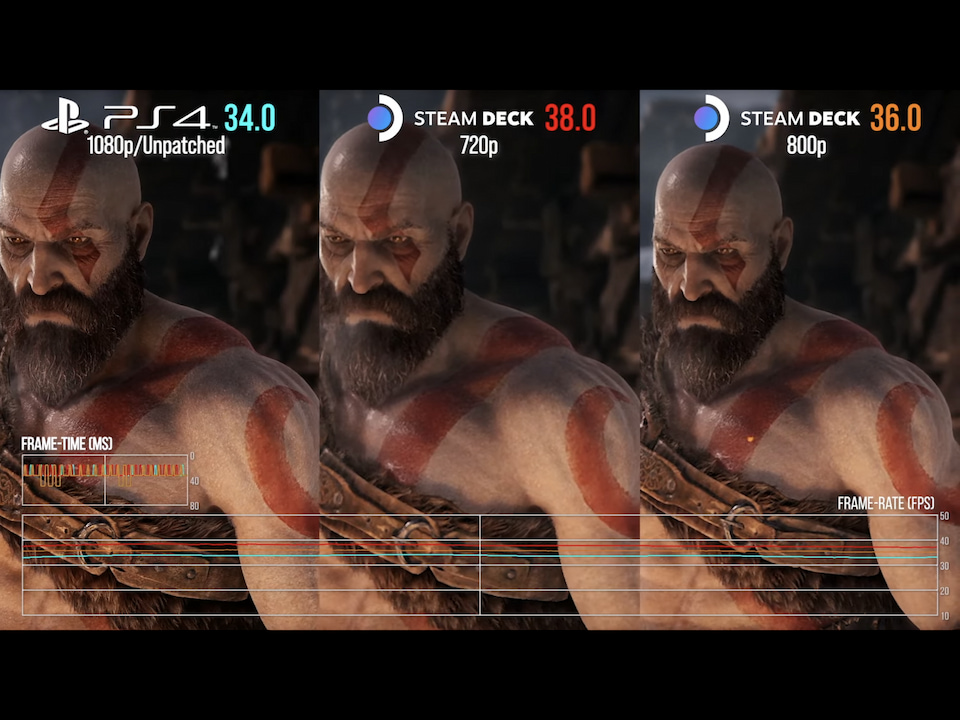 Do you think your Chromebook has the graphics oompf to do that? Nope. Don't be sad: Neither does mine!
So my first thought for anyone that wants to get the most out of Steam gaming on a Chromebook is to wait for new devices.
There are some Chromebooks with 12th-gen Intel processors in the works, for example, and they'll be arriving in the coming months. Intel has been working on improving its GPUs for a bit, as well. I also wouldn't be surprised to see more AMD-based Chromebooks arrive by year-end, perhaps with graphics capabilities closer to that of the Steam Deck.
As for the rest of us with older Chromebooks: Let's not expect much in terms of performance and the gaming experience.
Steam Deck reviews show us what can Chromebook users can expect
While the Steam Deck performance was of interest to me as a potential buyer, the experience is more relevant to Chromebooks. Why? Because the Steam Deck runs Linux, although you can install Windows if you want, and that's how it will work on Chrome OS.
Just like the current implementation to run Linux on Chrome OS, Steam will be a separate feature as a container on Chromebooks. That container will run Valve's "Steam OS" atop Linux. In fact, I expect the Borealis project is largely, if not completely based on Steam OS.
Why create a software solution when you can just use an existing one in a container? We'll see if I'm right when Steam arrives on Chromebooks as Valve uses ArchLinux on the Steam Deck.
What all this means is that the Steam OS interface and experience found on the Steam Deck is what you can expect with Steam on your Chromebook. And… it's a bit rough around the edges yet.
From The Verge's review:
Occasionally, the whole system would lock up. Sometimes the UI would break or scale badly while connecting or disconnecting an external monitor.
This could be hardware-related but it's still not good. And through the review period, the user interface was "incredibly choppy". A few software updates did improve this.
CNET considers the Steam OS experience feature-filled even if confusing at times.
The OS offers a lot of options, but finding the ones you want isn't always easy. A Steam menu button on the left side of the screen brings up many of these options, including the storefront and your game library. A quick-access menu, indicated by an icon of three dots, sits on the right side of the screen. Any setting or shortcut you're looking for might be found under one menu button or the other, although the logic of what goes where escapes me.
Ars experienced many issues at launch even though software updates arrived on a regular basis:
in spite of near-daily updates, Valve's fixes didn't come quickly enough to resolve every issue. Game journalists are normally hesitant to talk with each other about anything we're testing in private. But in the case of the Steam Deck, my inbox began to light up with messages from peers asking the same question: Is it just me, or is something wrong with the Steam Deck?
All of this is to say: Until the Steam OS experience is rock solid on its own native hardware, it won't be stable on Chromebooks.
Think about it: Valve has total control over the Steam Deck hardware. It's not like it has to deal with making the software work on a range of devices. And it's struggling although I'm sure it will get there.
Now apply this situation to Chromebooks across a range of various CPUs, GPUs, wireless cards, and more. There's going to be more work involved to make a good Steam experience on Chromebooks. So again, keep your expectations in check when Google finally delivers on this.
This will be a long road for Chromebooks and Steam
With software fixes still in the works and current hardware not built to handle Steam gaming, I think we're looking at two to three years before Chromebook users are really taking advantage of Steam.
Sure, there will be early adopters. Maybe I'll skip my Steam Deck reservation and buy a new Chromebook in a few months. That assumes the hardware is good enough for local gaming. And a few of you will likely do the same later in 2022.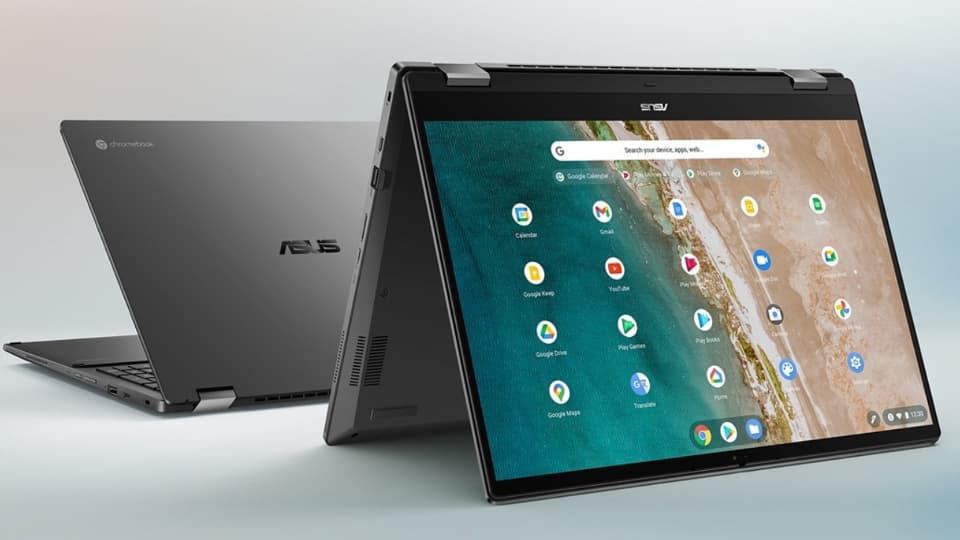 Most Chromebook users though? They're not likely to even get the chance to use Steam on a Chromebook because they have old hardware and aren't ready to upgrade. Or maybe they just don't care or aren't gamers. That's fine.
Come 2024 or 2025 though? That's when enough people who want to play PC games will find and buy Chromebooks truly capable of it.
To wrap things up, here's one of many video reviews on the Steam Deck I watched.
Linus is a big PC gamer and has years of insights to frame his thoughts. His video is titled "The Steam Deck is Incomplete", with a nice overview of the out-of-the-box experience and tells you where Steam OS and the Steam Deck are at.
And Steam on Chromebooks is behind even that, given the range of hardware, typically lesser, it will need to support.