HP Elite Dragonfly Chromebook sale price drops to $869
I'm starting to think even HP knows that its flagship ChromeOS laptop might be priced too high at full price. After seeing a $160 discount for a few a weeks, the current HP Elite Dragonfly Chromebook sale price is $869. That's $280 less than the $1,149 launch price.
Although I reviewed a higher configuration of this Chromebook, I'm comfortable suggesting this is a decent deal. If you missed my review, here's a summary:
There's no doubt in my mind that the HP Elite Dragonfly Chromebook does deliver on the "elite" naming. Simply put, it's the best Chromebook you can buy although it's overkill for most people. If you want a MacBook-like experience with the best performance available for ChromeOS, this is currently the laptop to buy. And like a MacBook, this all comes at a premium price.
Of course, this HP Elite Dragonfly Chromebook sale is only a decent deal if you're looking for premium performance and build quality. It has the power of a 12th gen Intel Core i3 and the the unique haptic trackpad, for example.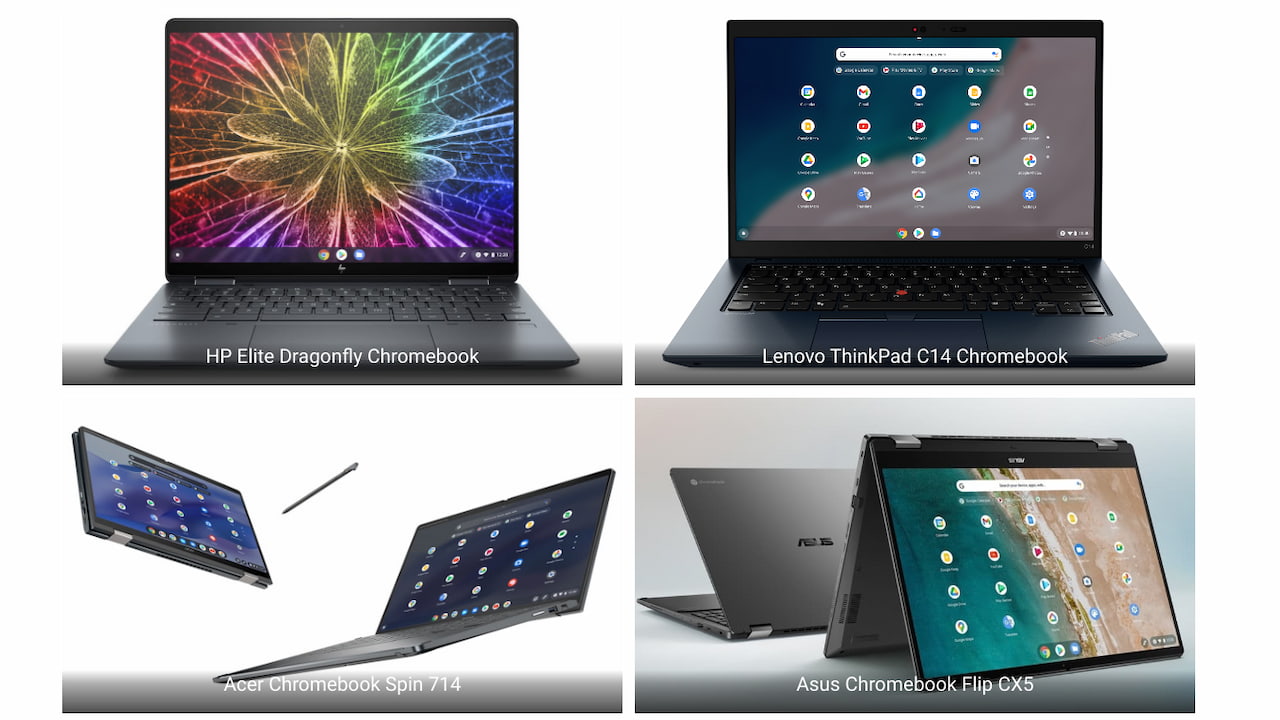 But there are other choices with Intel's newest chipset. You can pay $729 for the 2022 Acer Chromebook Spin 714 at Best Buy right now.
That bumps you up to a 12th gen Intel Core i5 CPU, swaps out the 3:2 aspect ratio for a 16:10 screen and has a traditional trackpad. You'd also get double the internal storage over the HP with a 256 GB SSD.
Bear in mind that early buyers of the Acer have reported crackling speakers, which I hope a ChromeOS software update will correct. There are also other 12th gen Intel Chromebooks on the way. I've listed them all, along with their specs, in this handy chart.
If your needs will be met with a more modest entry-level or mid-range device, this HP Elite Dragonfly Chromebook sale isn't for you. You can spend half the price and have more than enough power, performance and battery life in that case.
If you want or need one of the best, premium Chromebooks on the market though, $869 is a solid price to pay. HP has this model in stock, at least for now.