I can see why Steam on a Chromebook is still an alpha
All this recent news of cloud gaming Chromebooks has me thinking about how they fit in with Steam on a Chromebook. I haven't yet tried the Steam alpha, mainly because I didn't have a supported device. So I set the Lenovo ThinkPad C14 Chromebook to use the ChromeOS Dev Channel and installed Steam. That part went without a hitch. But now I can see why Steam on a Chromebook is still an alpha.
What is Steam on a Chromebook?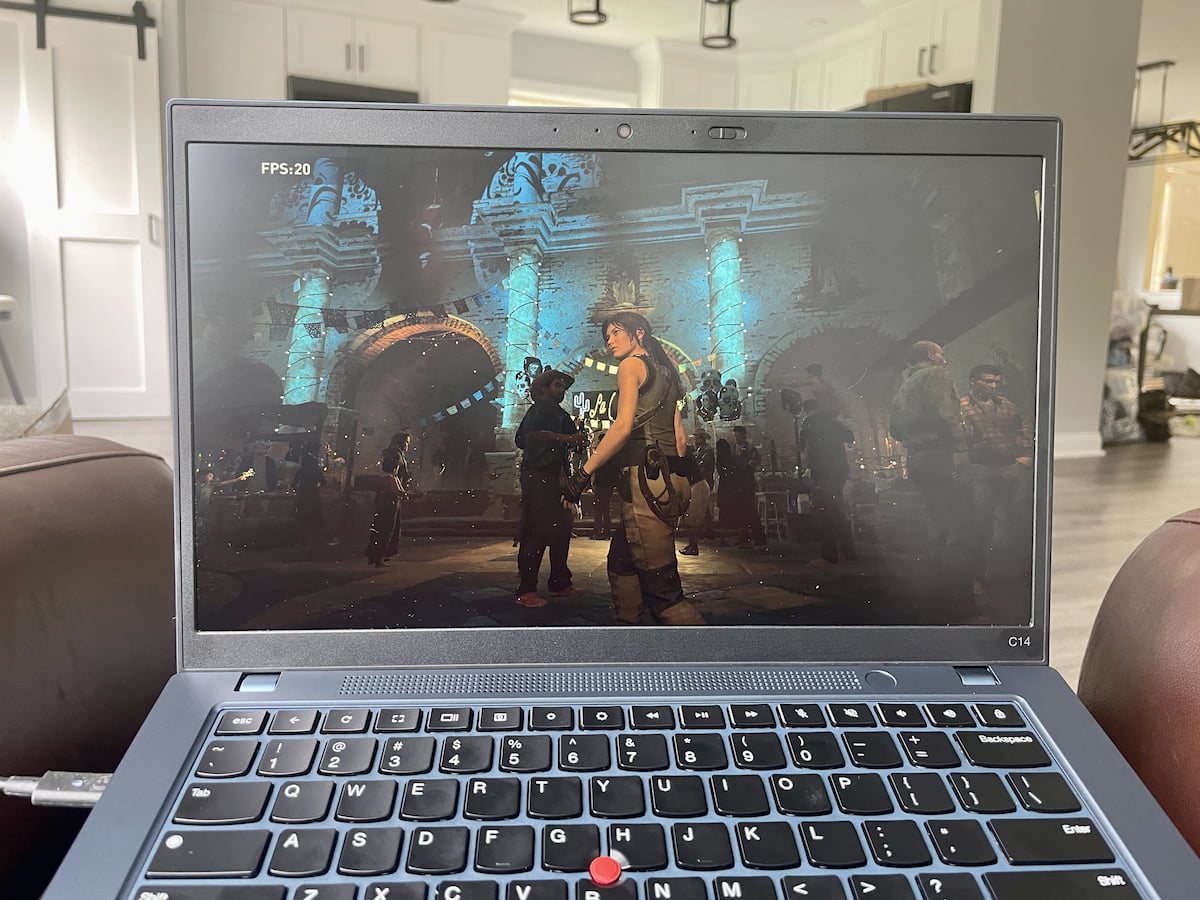 If you're not familiar with this, Steam is an online PC gaming store as well as an app to manage and run those games. For nearly two years, Google has been working to bring Steam natively to Chromebooks by using the Linux version of Steam. This is similar to how the portable Steam Deck console works. As a Steam Deck owner, I can tell you that it works far better on that device.
As I mentioned, I didn't have any issues installing the Steam app on the C14 Chromebook. And this device currently has some of the highest-performing internals when it comes to the CPU. Lenovo tucked a 12th gen Intel Core i5-1245U CPU in there, while the dedicated Intel Iris Xe graphics comes along for the ride. All of my standard Chromebook activities are super fast on this laptop. Native gaming though? I don't think it, or any similar Chromebook is up to snuff.
A 2018 game is too challenging right now
I decided to download and install Shadow of the Tomb Raider, a graphically intense game that debuted in September 2018. I figured a popular four-year-old game would be a reasonable test. Unfortunately, the game isn't playable in Steam's current state on a Chromebook. Even with the lowest quality graphics at a 1280 x 720 resolution, the frame rate is too slow. And aside from that, there's constant screen tearing and choppiness in the game.
Shadow of the Tomb Raider has an excellent benchmarking tool to test the game against your hardware. With the lowest graphics settings at 1920 x 1080 resolution, the average frame rate per second was 17.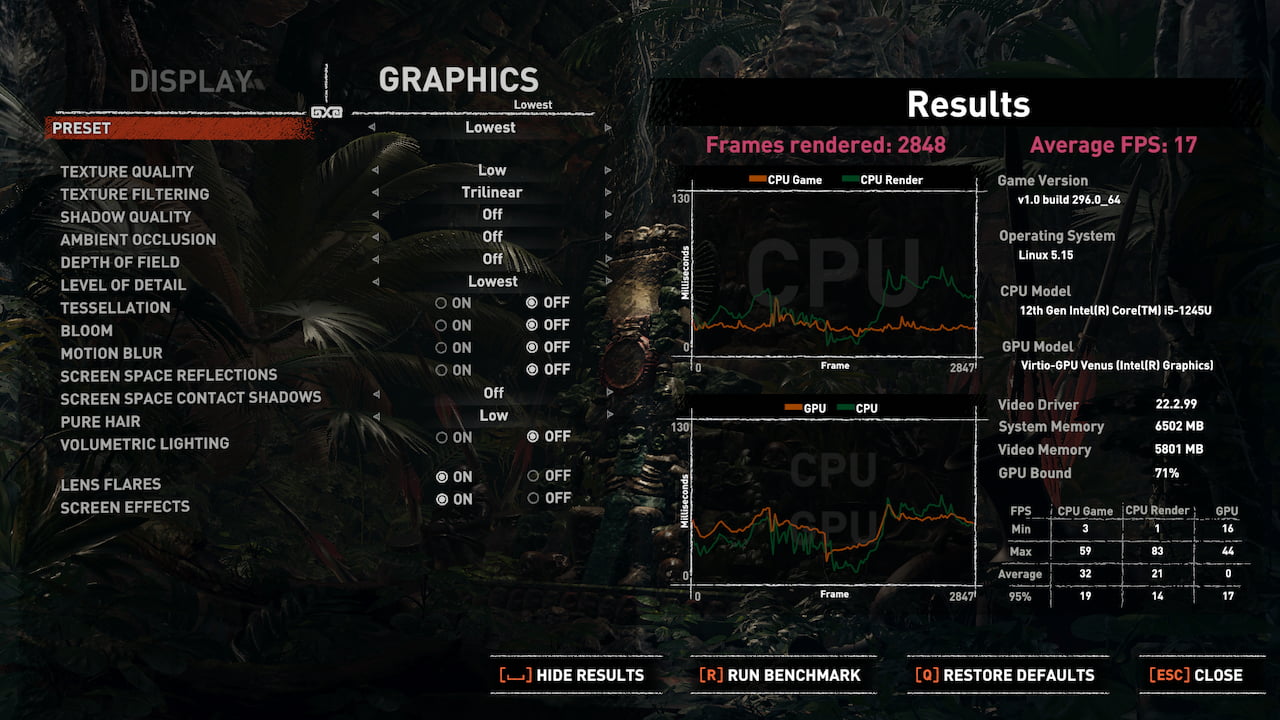 Dropping the resolution to 1280 x 720 helped raise the FPS up to an average of 24, which is close to the 30 fps minimum you'd want from a PC game. Even so, the choppiness still showed while playing, making it a terrible experience.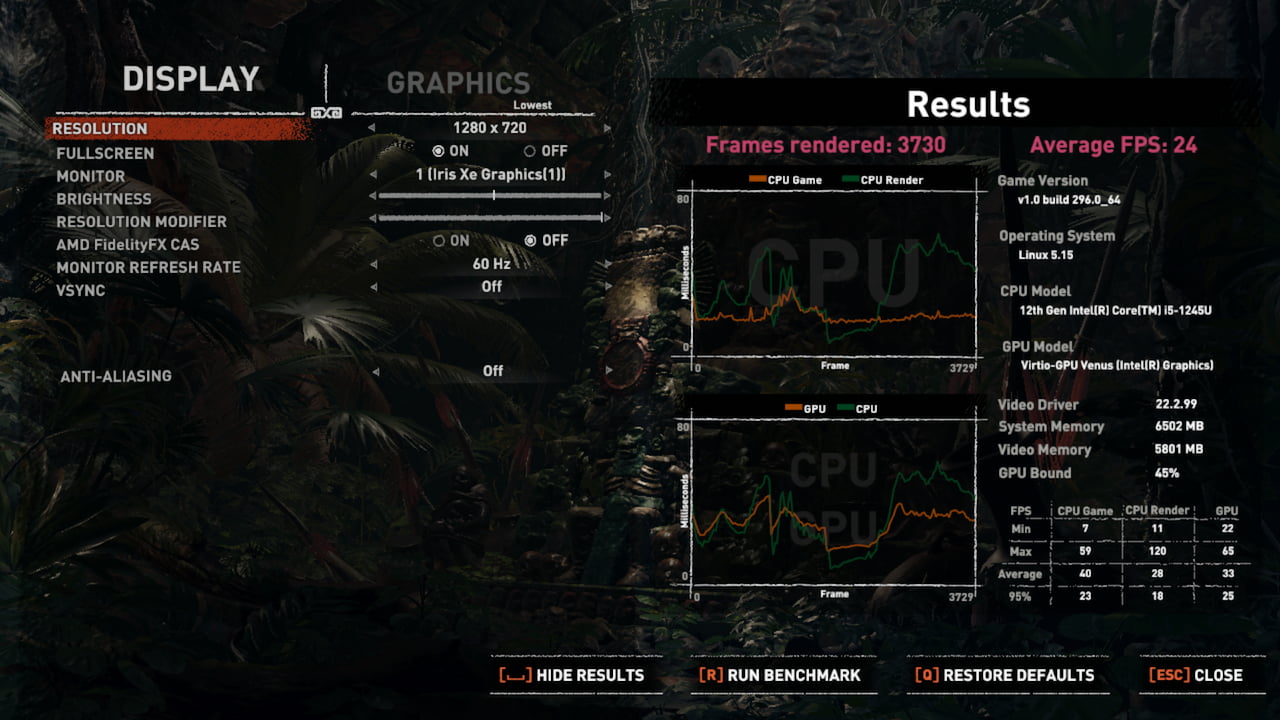 Obviously, a true gaming PC with a separate GPU is the ideal situation for Steam gaming. And I may be spoiled by my own gaming PC that uses an Nvidia RTX 3080 for the graphics. This same game on that PC easily tops 100 fps, even at the highest graphics quality settings. I didn't expect the same results using Steam on a Chromebook, of course. I simply wanted to see the current state of the Steam effort, particularly in light of the new cloud gaming Chromebooks.
How will the cloud gaming Chromebooks fare with Steam?
I thought those devices might be viable for Steam gaming, but now I'm not so sure. They'll be just as limited on the graphics side with the Intel Irix Xe, which is surely part of the bottleneck. However, that's only part of the issue.
Looking at the benchmarks above, you can see that the GPU bottleneck isn't at 100%. That suggests the U-series of Core processors, common to both the new cloud gaming laptops and other high-end Chromebooks, is a limiting factor.
In fairness, Google does call the Steam effort an early alpha. That means there's still plenty of work and optimizations to be done before it even moves to a beta phase for testing. I didn't expect this experience to be perfect. And perhaps using a game from 2018 is still a bit too much for the current hardware found in the newest Chromebooks.
I thought I'd have better luck with a less demanding game. So I went to download The Witcher 3 which debuted in 2015. Since this is a Windows-only game, I had to enable additional software called Proton, which is a compatibility layer to make non-Linux games work on Linux devices. The download is in progress for the next two hours, so I'll have to update this post once it's installed.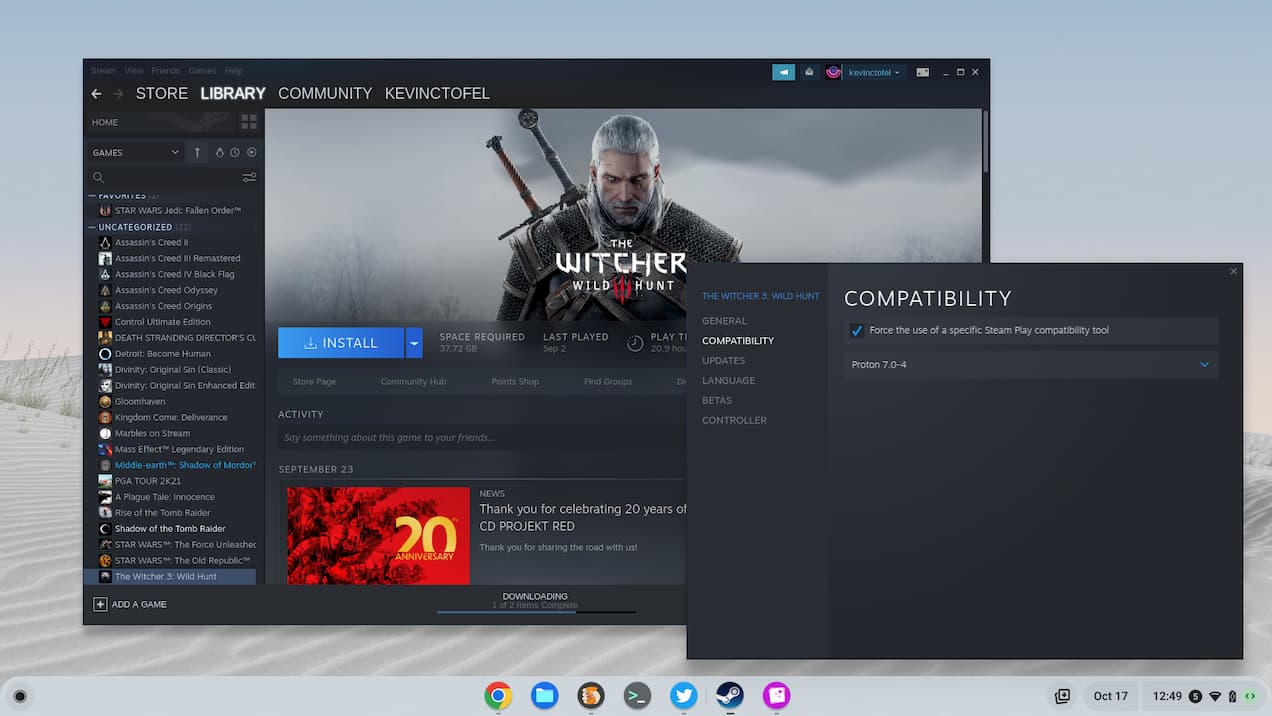 Either way, I question if the 12th generation U-series of Intel Core processors combined with the Xe graphics will be up to snuff when Steam debuts for everyone with a Chromebook. Things can certainly change but at this point in time, I'd say no.
Google's hardware partners could push for Intel chips that provide more power, which would help boost the CPU clock speeds over a longer time period. But that would heavily impact the battery life of any Chromebooks using them. The other choice would be for Intel to "shrink down" some of its new ARC GPU technologies and add ARC graphics to future Chromebooks.
Given that the new cloud gaming Chromebooks use the same (or lesser) Intel chipsets, I'd be leery of buying one with the intention of playing modern, graphically intensive PC games. At least for now while Steam is still very much in the alpha phase.