Lenovo Chromebook Duet 3 on sale at $269 is a steal of a deal
Looking for what's arguably the best small ChromeOS tablet? The Lenovo Chromebook Duet 3 surely has to be atop that short list. I found this 11-inch tablet to be a nice upgrade from the original, and highly popular Lenovo Chromebook Duet when I reviewed it. And now the Lenovo Chromebook Duet 3 is on sale for $269, down from it's original $379 price.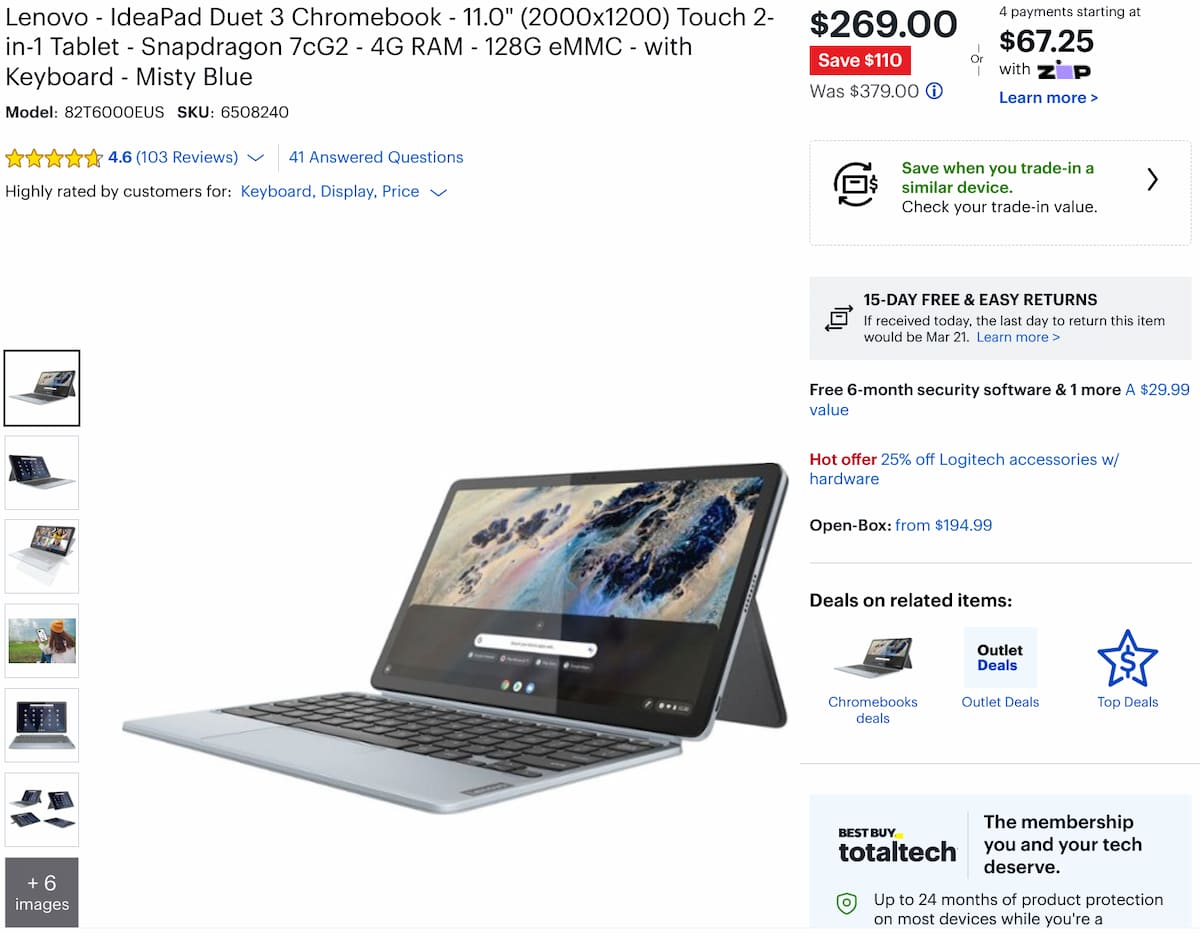 While this model of the Lenovo Chromebook Duet 3 only comes with 4 GB of memory, I was pleasantly surprised by how well it handled everyday ChromeOS tasks. Here's what I said in my review with regards to performance:
I used this tablet full time for all of my work and while I'm used to a quicker overall experience on my personal Chromebook with Core i5 and 16 GB of RAM, I didn't get frustrated. I wrote blog posts, managed email, streamed online video content and ran the occasional Android app. I even enabled Linux and got some coding done in Visual Studio Code (an ARM version debuted last year), although my programming tasks don't include writing or building massive applications.
My typical use cases require more horsepower than most Chromebook users, so I wouldn't make this my primary ChromeOS device. Others certainly could though, provided they don't mind a smaller than average display. This tablet has an 10.9-inch IPS panel with a high 2000 x 1200 resolution touchscreen. It's plenty bright at the full 400 nits too.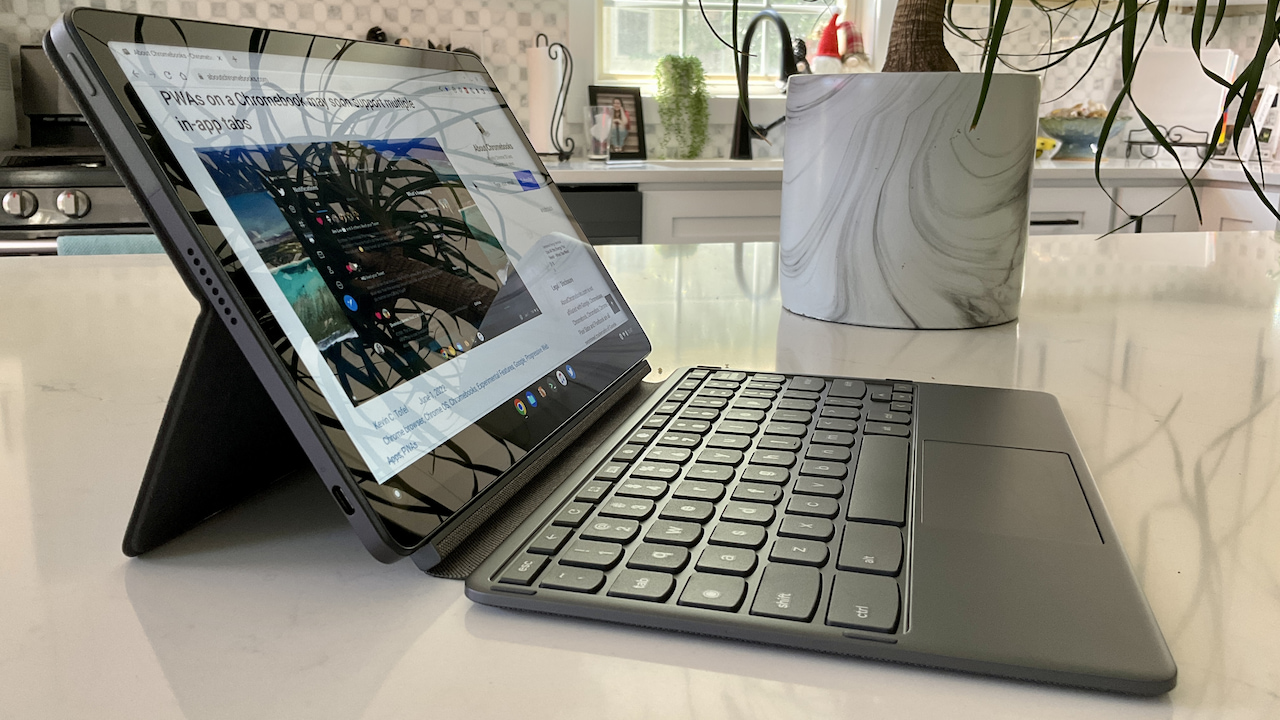 Of course, what helps the Lenovo Chromebook Duet 3 for productivity is a keyboard and the detachable one is included at this price. And it's an improvement on the already solid one Lenovo brought to market with the Duet 3's predecessor. You can also use a USI stylus with this tablet but that's not included. Additionally, you'll need to purchase a USI 2.0 stylus; older USI pens don't work with the Duet 3.
You can get a large screen experience by connecting Lenovo Chromebook Duet 3 to an external monitor. I was able to get a 1080p signal at 75fps on mine, for example.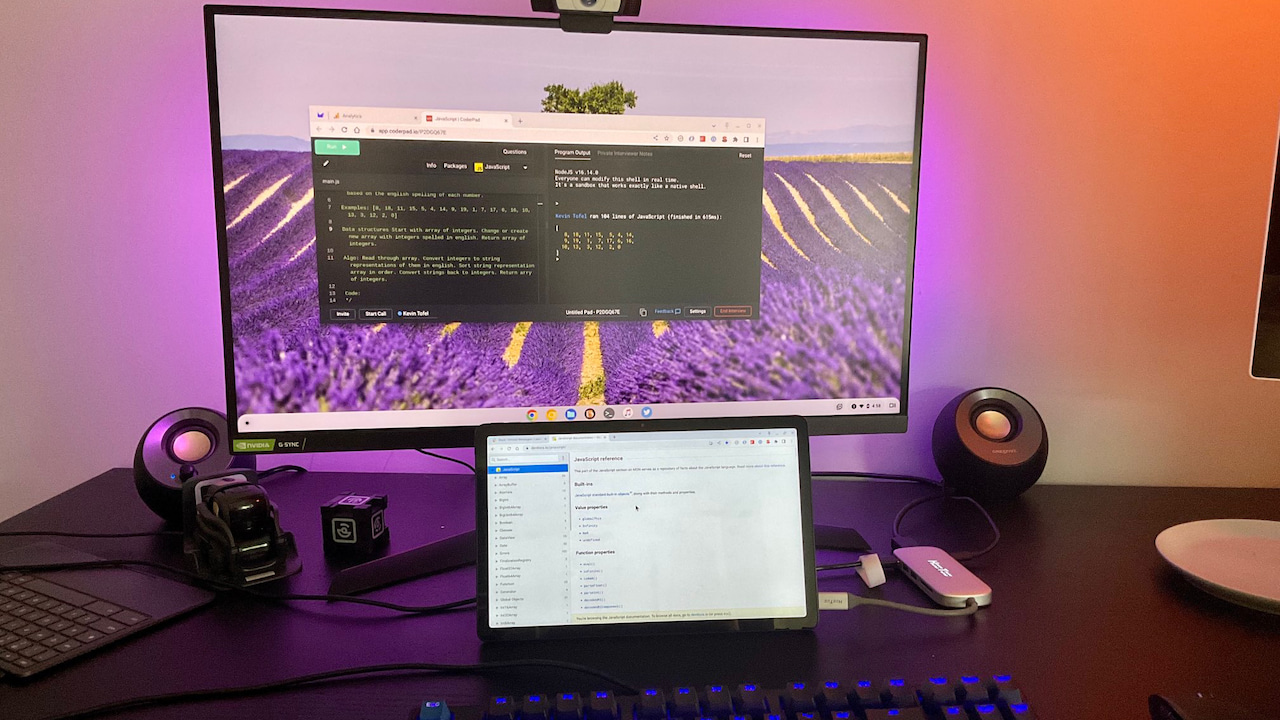 For everyday productivity paired with online content consumption, I think the Lenovo Chromebook Duet 3 is a winner. Particularly so at this sales price, if you're in the market for a portable ChromeOS experience. Again, if you're a heavy Chromebook user that wants two dozen open tabs or a super-fast Linux experience, this isn't it. Think of the Duet 3 as a great companion device in that case, ideal for kicking back for a little work and a lot of entertainment on the go.