New HP Chromebook x360 14c gets a 12th gen Intel upgrade, starts at $699
Long a staple of its ChromeOS laptop line, the HP Chromebook x360 14c is getting the 12th gen Intel upgrade treatment. Chrome Unboxed noticed a new Best Buy product listing for a refreshed version with a $699 starting price. Don't rush out to your nearest Best Buy just yet though. This is still a "coming soon" product that HP hasn't yet officially announced.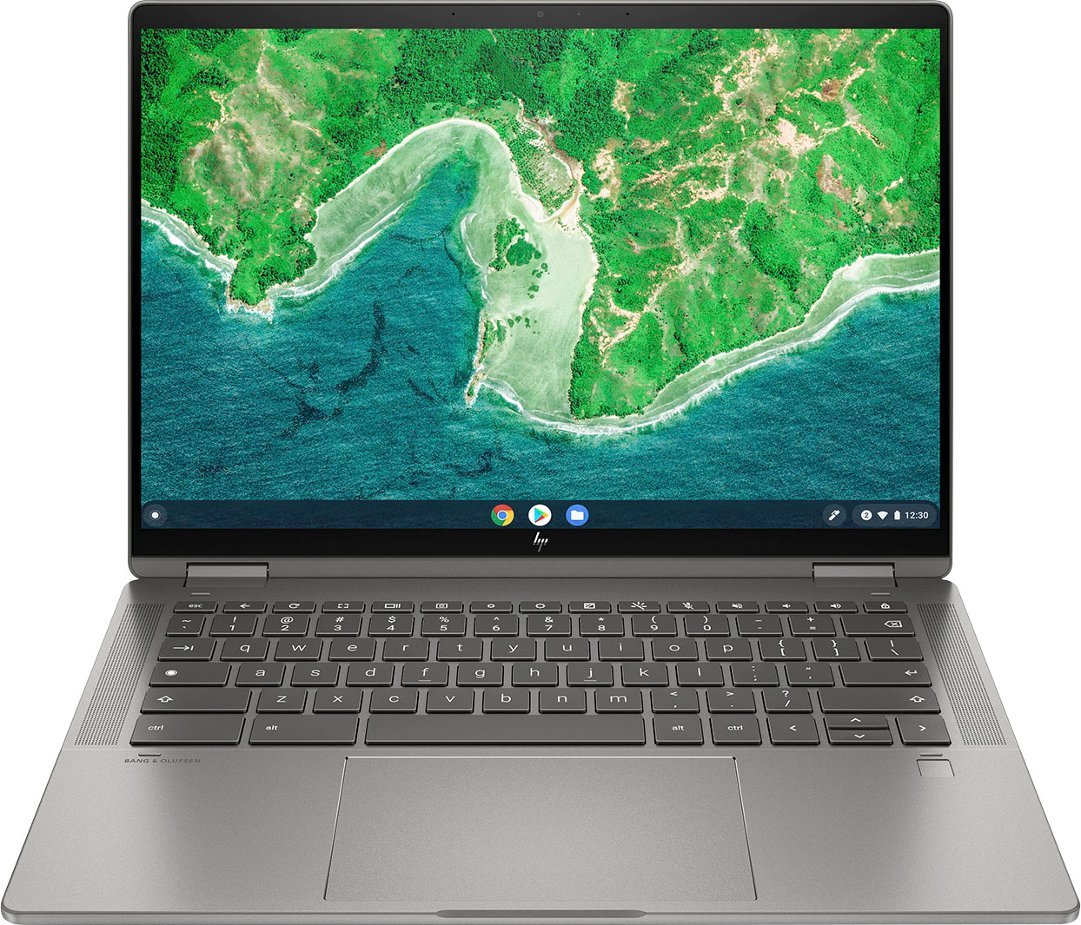 This new edition looks much like the prior HP Chromebook x360 14c model that I reviewed last year. However, HP chose a taller 16:10 aspect for the display panel this time around, rather than the wider 16:9 ratio on the previous model. That slightly taller panel slightly boosts the touchscreen resolution to 1920 x 1200.Let's hope it also boosted the screen brightness above the 250 nits from last year's edition.
Inside is the aforementioned 12th generation Intel chip upgrade, although HP is still sticking with a Core i3 processor. It's the 1215U chipset, which is actually a good choice. You get nearly all of the performance of a comparable Core i5 while using less power to get it.
You also don't get Intel Iris Xe graphics as a result. The standard Intel UHD integrated GPU comes along with this chipset. You do get faster network connectivity in the form of WiFi 6E and Bluetooth 5.3, however.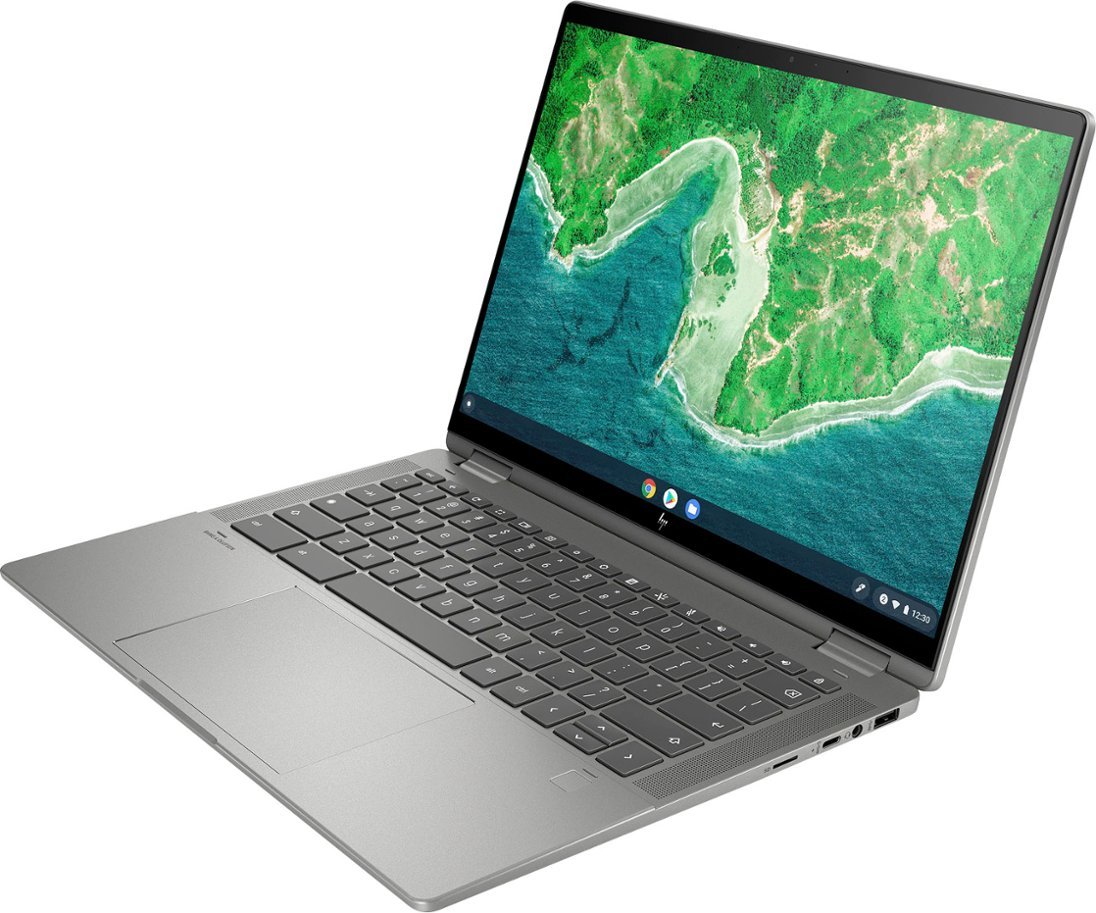 The standard 8 GB of memory is still here but it's faster RAM, clocked at 4266 MHz. That's a nice jump up in speed from the prior model's 3200 MHz memory. Local storage of 128 GB on an NVMe M.2 SSD is included, which is only half of what the 11th gen Intel model offered for the same $699 last year.
I personally have no issue with 128 GB of local storage on a Chromebook, but I understand people who need or want more. There is a microSD card slot for adding local storage.
The same pair of USB Type-C ports and single USB Type-A are still here, as is the combination microphone/headphone jack and fingerprint sensor. And the same privacy shutter over the webcam is present.
That webcam gets a solid upgrade from the old 720p sensor though. This year, the HP Chromebook x360 14c uses an HP True Vision 5MP camera.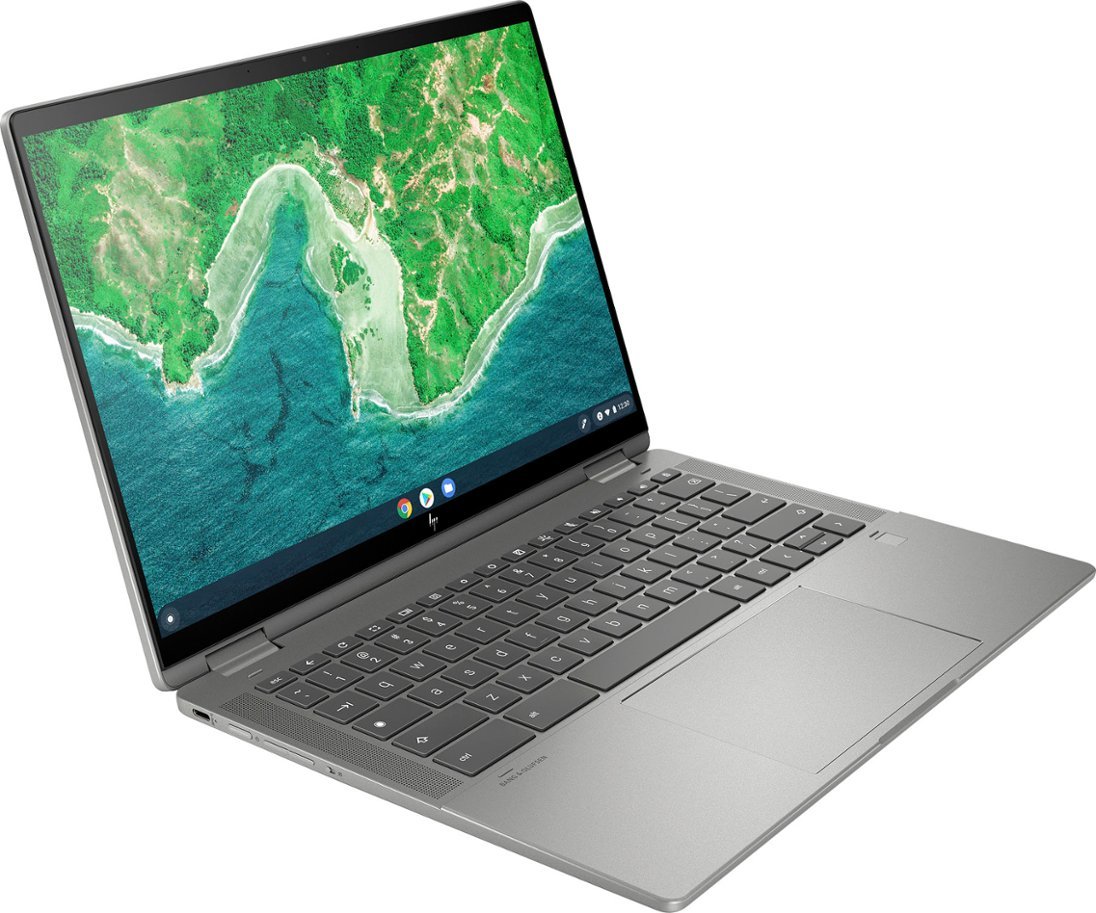 All in all, this looks like a reasonable, if not expected, upgrade for HP.
When reviewing last year's model, I felt it was a good device but relatively pricey. At the time, you could spend much less and get similar performance and features from other brands of Chromebooks. Of course, the HP Chromebook x360 14c routinely sees discounts of up to $200. So at the right time, this would be a better value, assuming it performs as well as I'd expect.