Through Thursday at midnight, you can save $100 on your choice of two discounted cloud-gaming Chromebooks. Best Buy is offering a sale on both the Acer Chromebook 516 GE and the Asus Chromebook Vibe CX55 Flip. Normally, these cost $649 and $699, respectively. However, these discounted cloud-gaming Chromebooks are currently priced under $600.
What makes these cloud-gaming Chromebooks are features such as larger, higher refresh rate displays, support for fast Wi-Fi 6E, RGB keyboards, and speedy processors. The Acer also has a 2.5 Gbps ethernet port for the best possible cloud-gaming experience.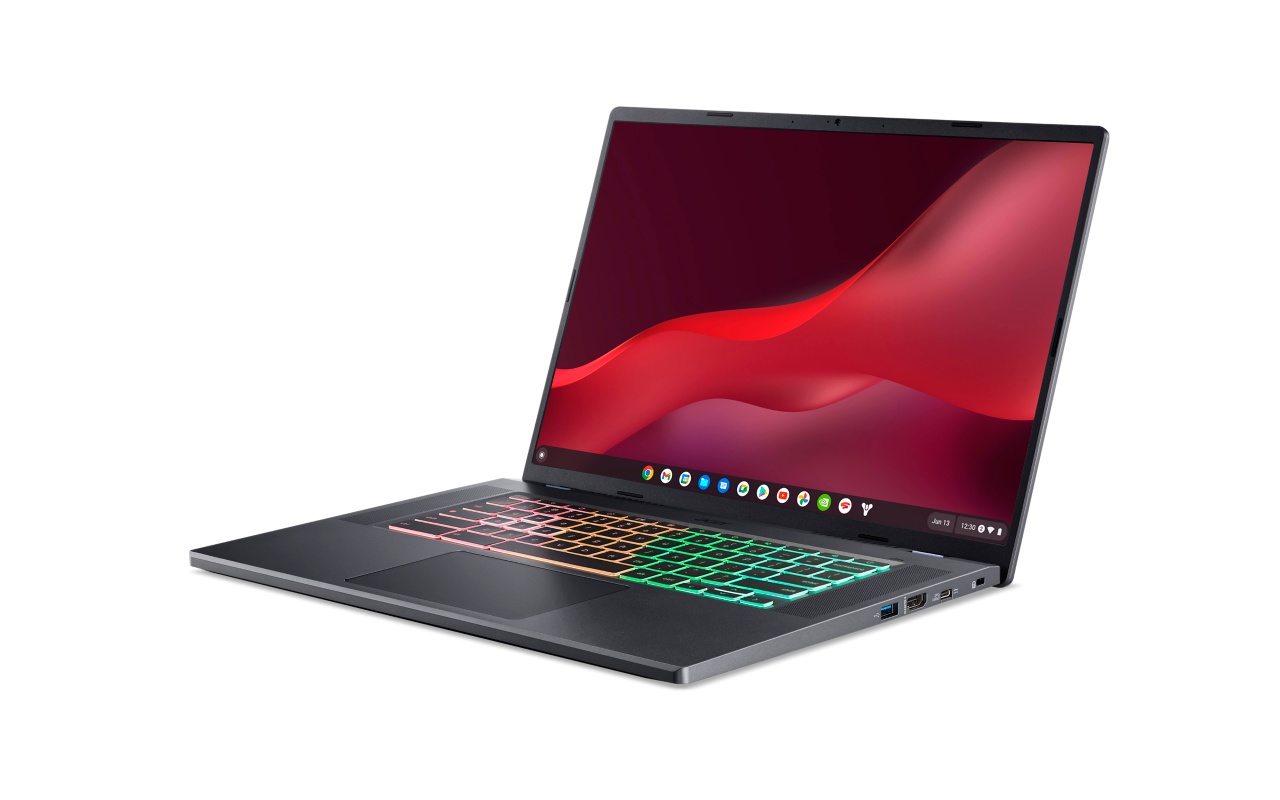 That's because you're typically not playing PC games locally on either of these Chromebooks. Instead, you stream games through a third-party service. Those include Amazon Luna, Microsoft Xbox Cloud Gaming (Beta), and Nvidia GeForce Now. However, these ChromeOS laptops are also certified by Google to run Steam locally if you want to try the beta of that.
Personally, I prefer using Nvidia's GeForce Now for cloud-gaming on a Chromebook.
Nvidia hooked me in when it added the ability to sync my Steam gaming library. Nvidia includes a three-month trial of its top subscription tier with both of these Chromebooks. That gets you game streaming at 1600p with up to 144 frames per second. A 90-day trial of Amazon Luna is also included with these devices.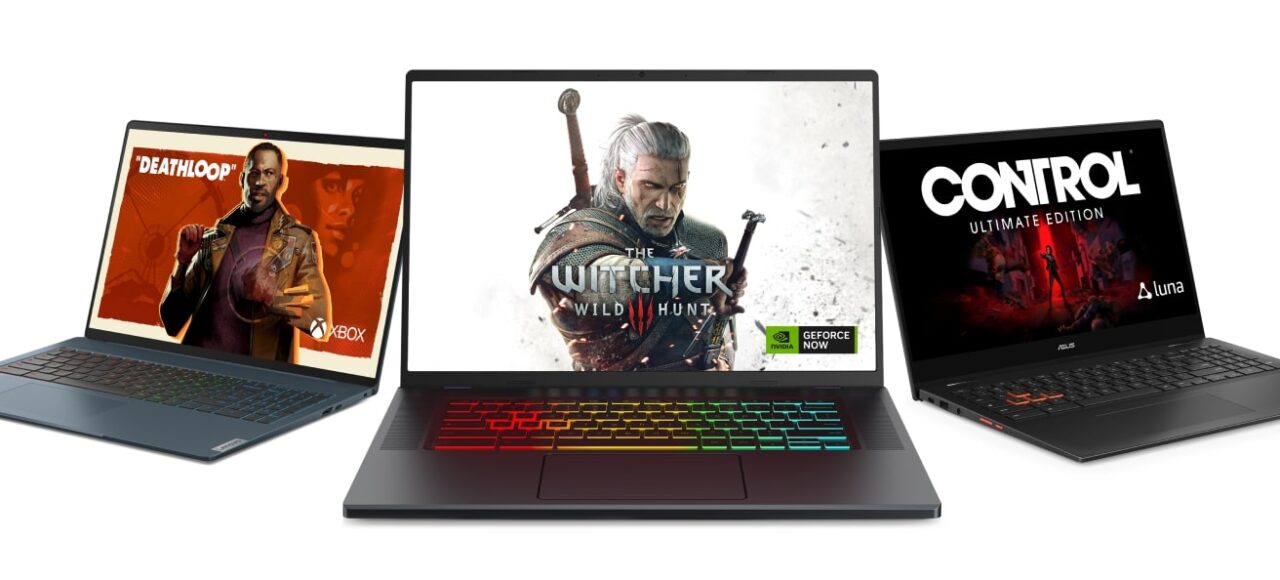 Even if you're not a gamer, you might want to give these a look. Why? Well, I bought one of them, the Acer Chromebook 516 GE, and it's packed with high-end hardware that typically costs more.
Aside from the 16-inch 2560 x 1600 resolution display (non-touch for this model), there's a 12th gen Intel Core i5-1240 chipset. That's the same one found in the $999 Framework Chromebook. You also get 8 GB of memory and a 256 GB NVMe SSD drive. There's a USB Type-C port on each side, plus an HDMI and USB Type-A on the right. And that 2.5 Gbps ethernet jack comes along for the ride too.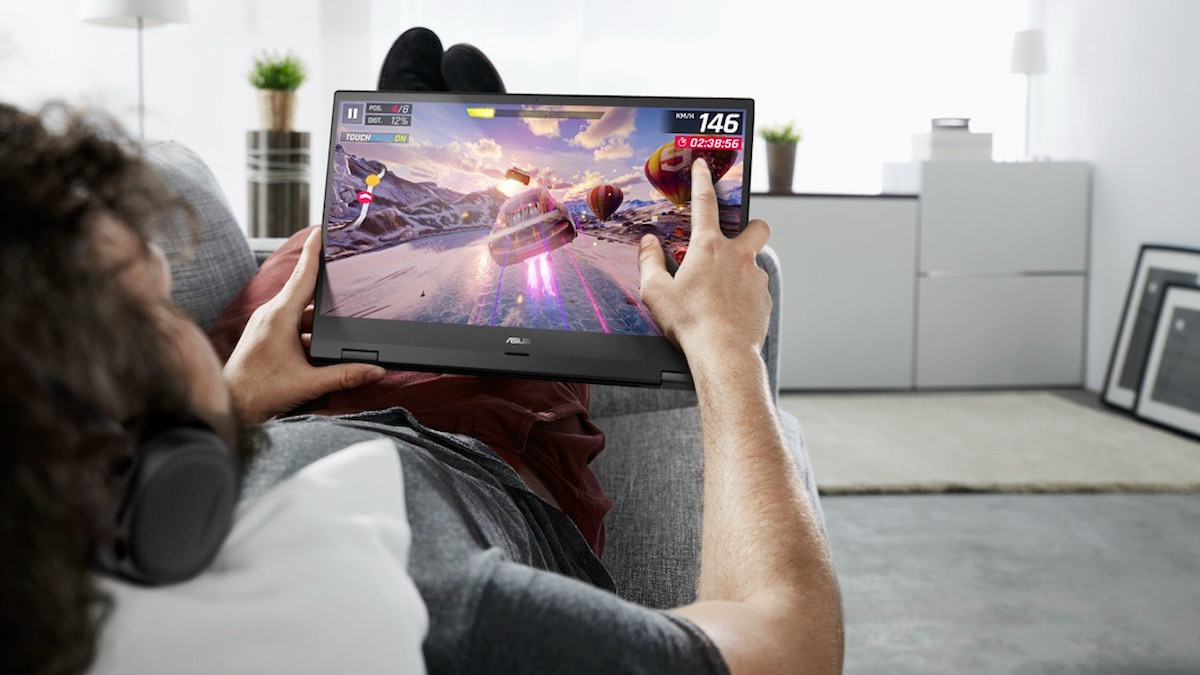 Put another way, in addition to the cloud-gaming capabilities offering the best experience, this is a Chromebook for premium performance in general.
Personally, I would lean towards the Acer only because the Asus model is a slightly tweaked version of last year's CX5. Asus is still using an 11th gen Intel processor, for example. But maybe you like some other aspects of the Asus over the Acer, so that's a tradeoff you're willing to make.
About the author
Kevin C. Tofel has covered technology since 2004. He's used ChromeOS since Google debuted the CR-48 in 2010, reviewing dozens of Chromebooks since then. He worked for Google's Chrome Enterprise team from 2016 to 2017, supporting the launch of Android app support. In his free time, he uses Chromebooks to learn software engineering at
Launch School
. In 2019, Kevin joined the CS Curriculum Committee at his local community college.
Liked this content? Subscribe for the free, weekly newsletter