The Framework Chromebook teardown process is super easy
First announced in September, the Framework Chromebook is the first truly modular, upgradeable Chrome OS laptop. I received a demo unit last week for a full, upcoming review. Since this is such a different piece of hardware, I didn't want to start by actually using it. So let the Framework Chromebook teardown begin!
Anyone familiar with Framework products already knows what to expect. The company started selling its Framework laptop with Windows, or without an operating system so you can install Linux, last year. I've already seen several videos showing how easy it is to upgrade or repair.
You wouldn't know this is a modular Chromebook
I dismantled the Framework Chromebook for personal experience, and for any Chromebook users that haven't seen the innards of a Framework device.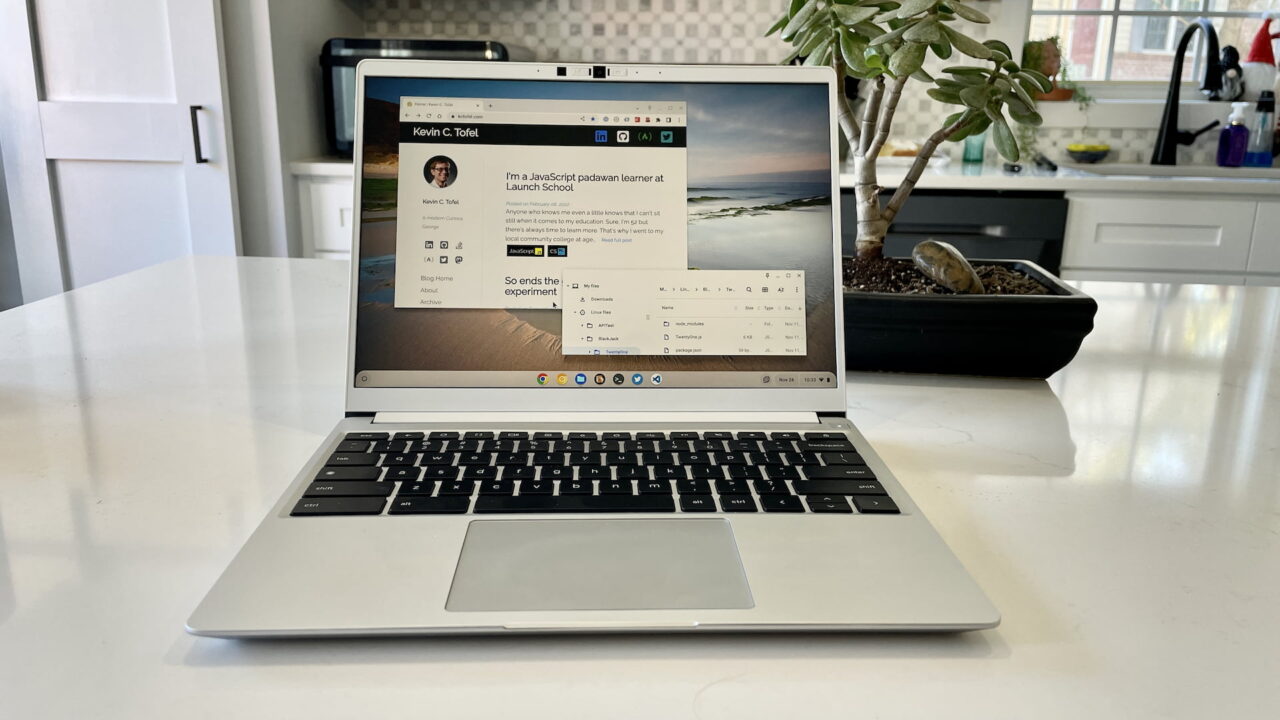 Before tearing down the Framework Chromebook, I was surprised. You really can't tell that it's simple to get at the Framework Chromebook internals. I think that's a good thing. Even before checking the performance, which should be exceptional, it feels like a $999 laptop.
The chassis and overall build are super solid. It hides the "secret power" of repairability. Obviously, you can see some modularity from the outside. There are four expansion ports, two on each side of the chassis. This is where you can swap in different modules so the port configuration is customized to your liking.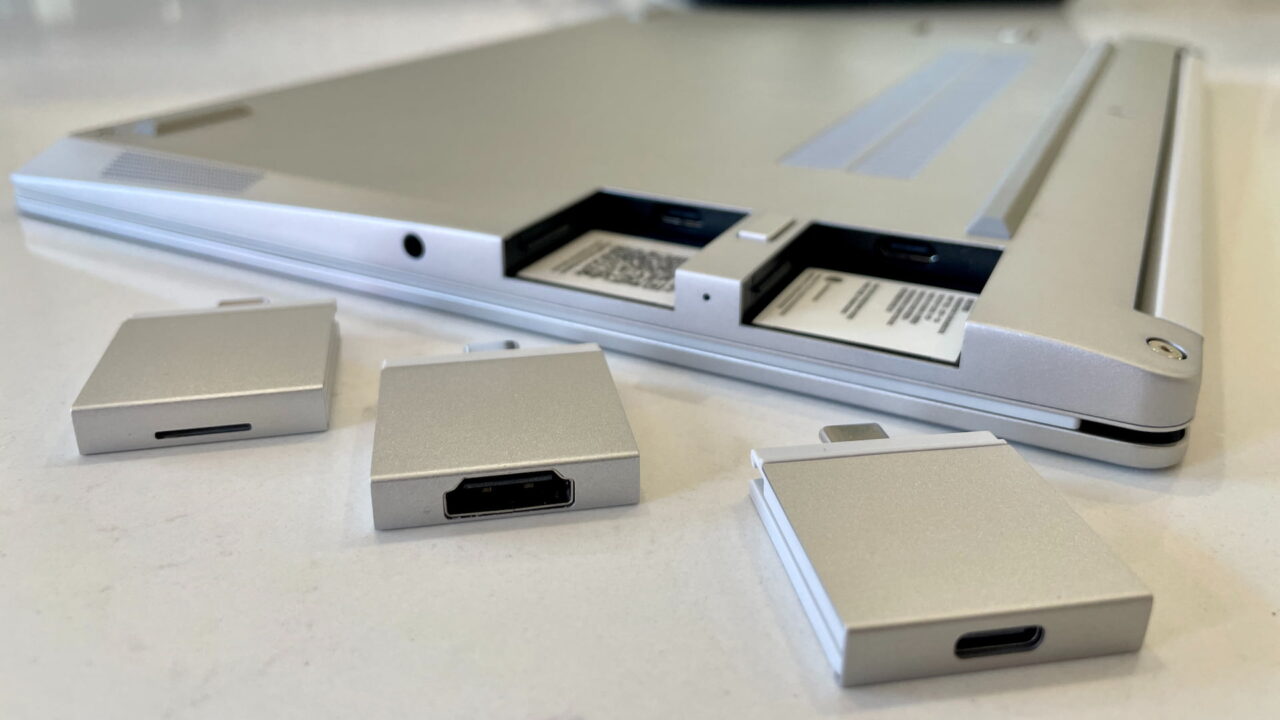 The review package included six modules: three USB Type-C ports, one USB Type-A, one microSD reader, and one full-sized HDMI. I plan to have two USB-C ports, one on each side, along with the card reader and HDMI output. I generally don't need a card reader but I'm going to swap out the SSD for some testing purposes. I'll need the ChromeOS recovery image for that and I'll use a microSD card to store it.
The Framework Chromebook teardown process
The Framework Chromebook teardown process is simple and all it takes is a single tool. That tool is included by the way. It has two different driver heads and a flat edge at the end to use as a pry tool.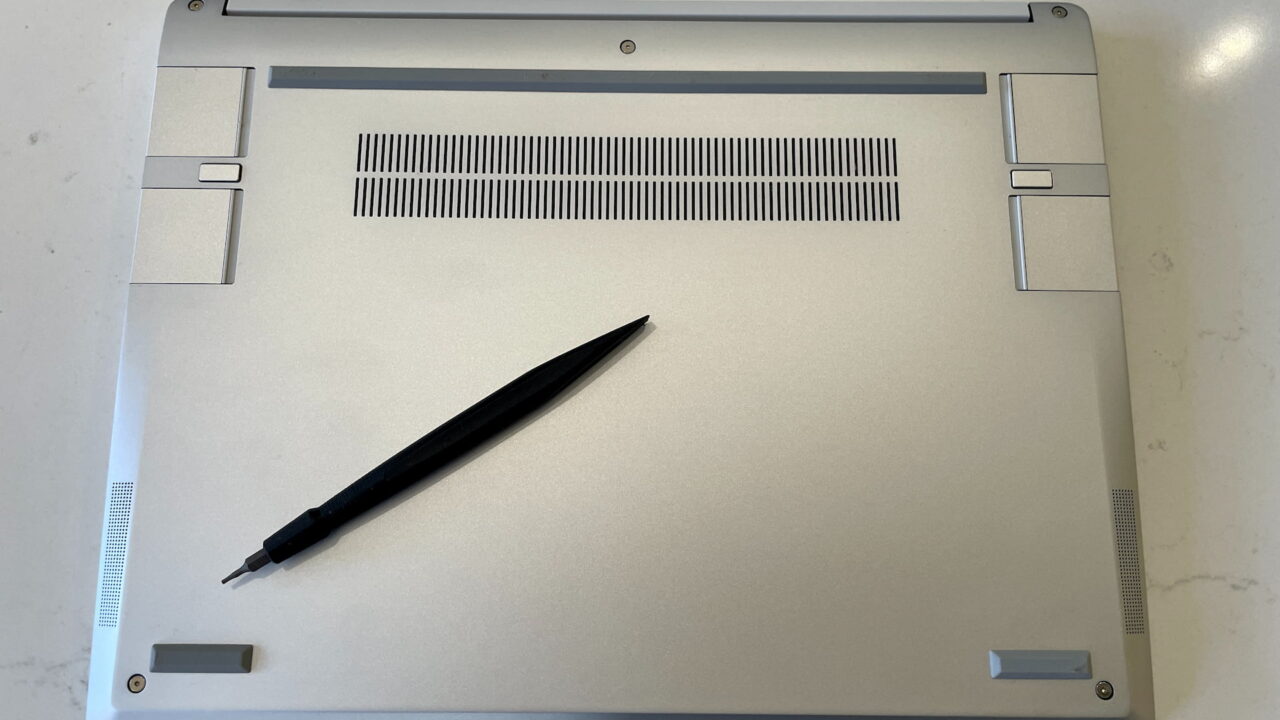 The five screws shown above are what keep the keyboard connected to the rest of the chassis. They're all the same size and best of all, they stay in the chassis when unscrewed. Very nice!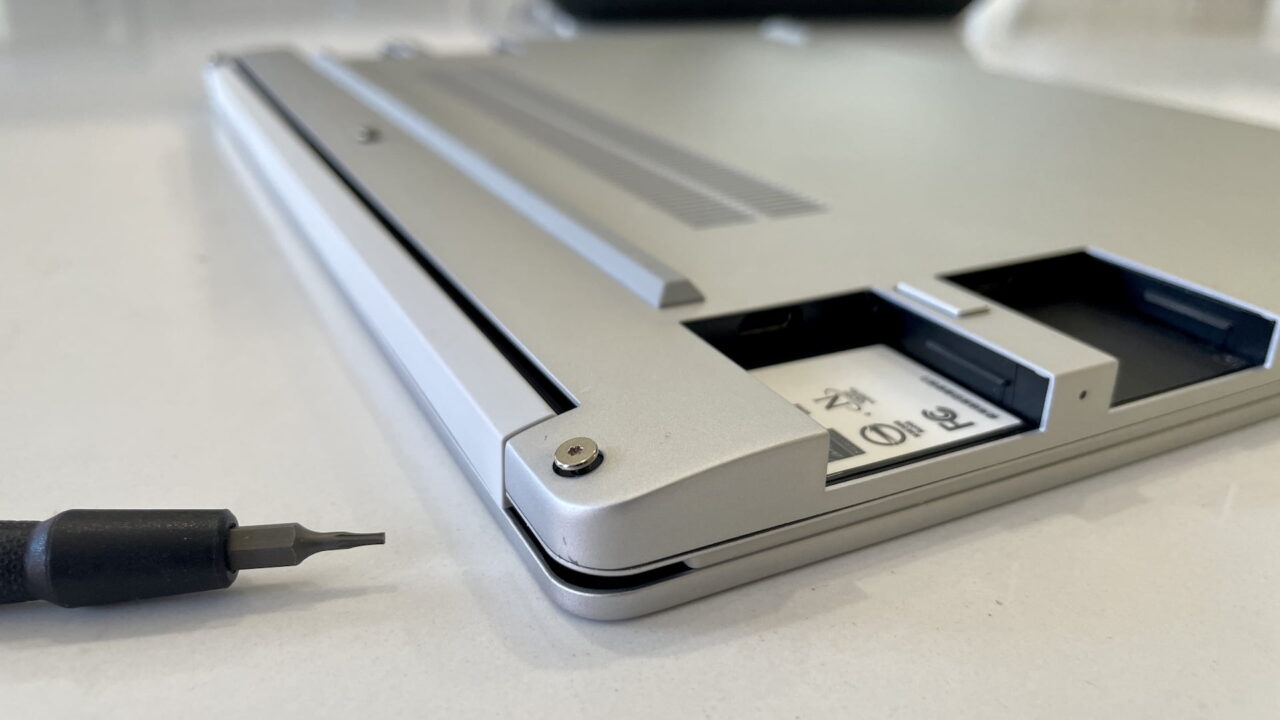 After all five screws are loosened, you just pry the chassis base from the keyboard deck. There is a ribbon cable connecting these two parts, which is easy to remove and later replace. Once the keyboard is lifted off, the internals of the Framework Chromebook are exposed and accessible.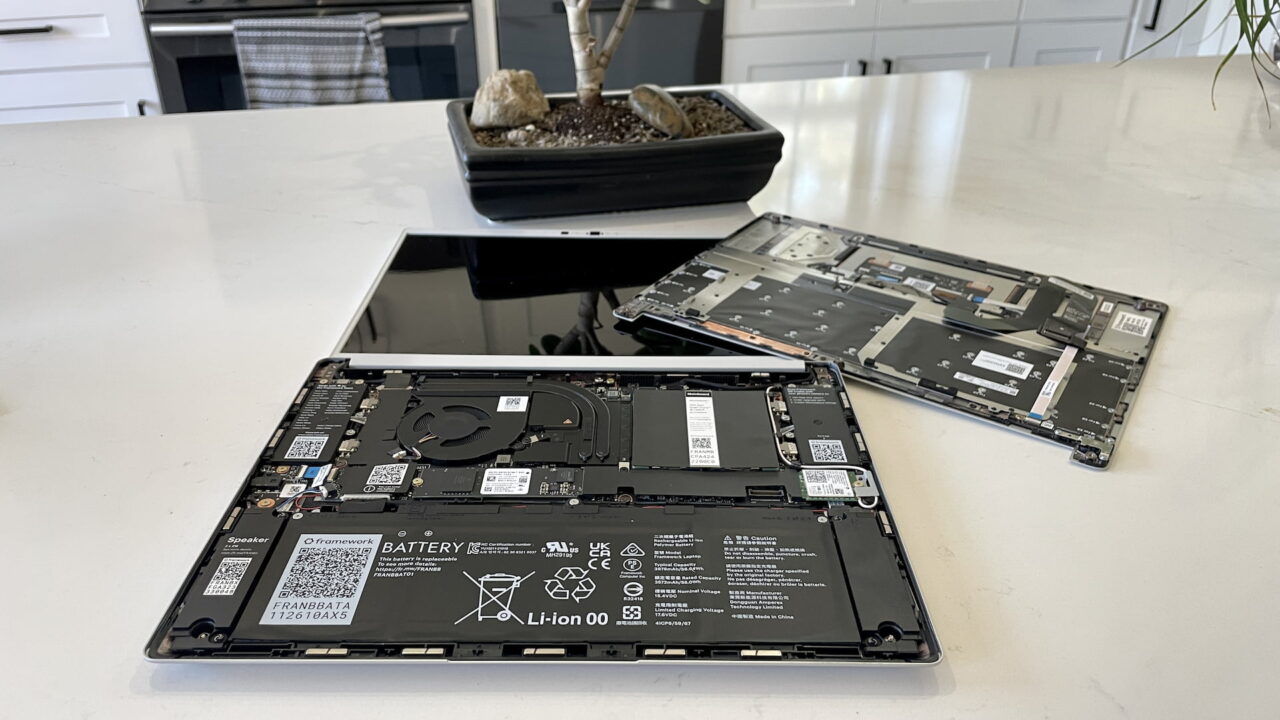 The inside is user-friendly
Just like the Windows version of the Framework laptop, everything is well labeled. I first removed the battery, for example, and there are three screws holding it in place. They're labeled "1 of 3", "2 of 3", and "3 of 3". So you know what screws to remove to take out just about any part.
With the battery out, I removed the speakers, which sit on pegs. There's no screw for these. Framework sells a speaker replacement kit for $19 if you ever need it. In fact, every part imaginable to replace or upgrade the Framework Chromebook is readily available. That's the whole point of this laptop.
I also removed the Wi-Fi module, 256 GB SSD, and heatsink to get a feel for the repair and replace process. I stopped at the motherboard and trackpad, mainly because I still have to review the device. I'd hate to break something major that would prevent me from doing so.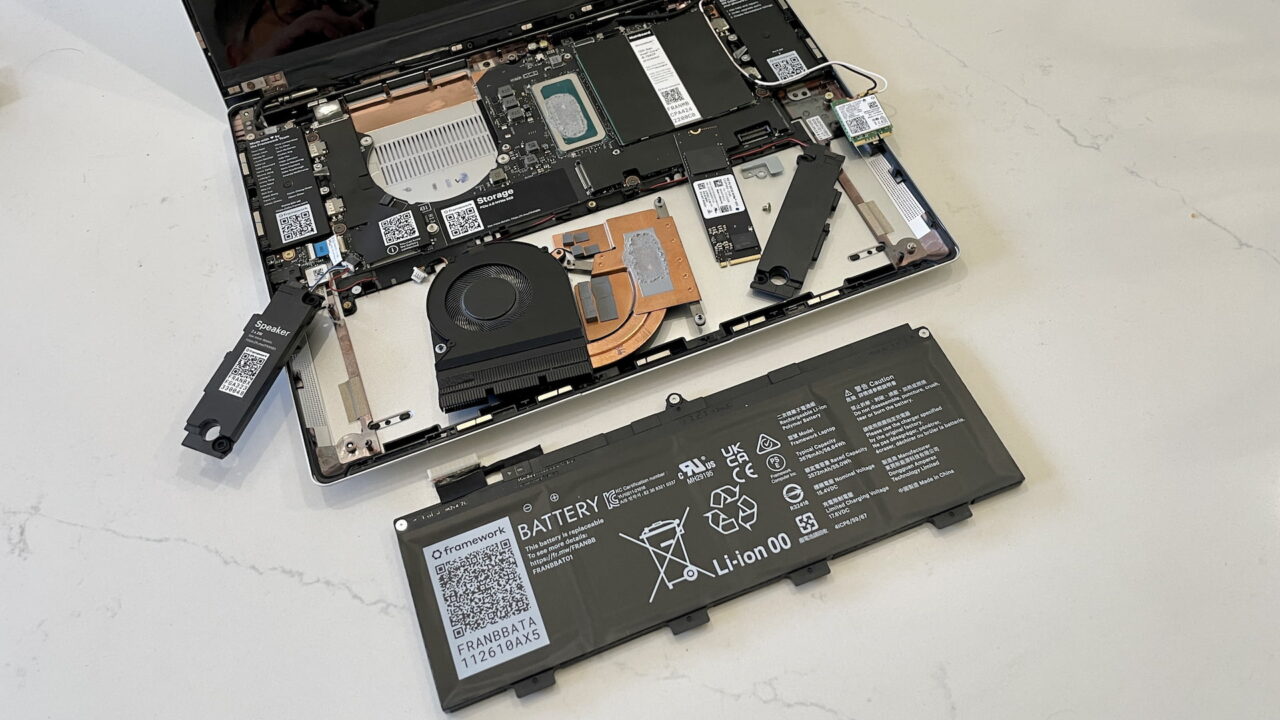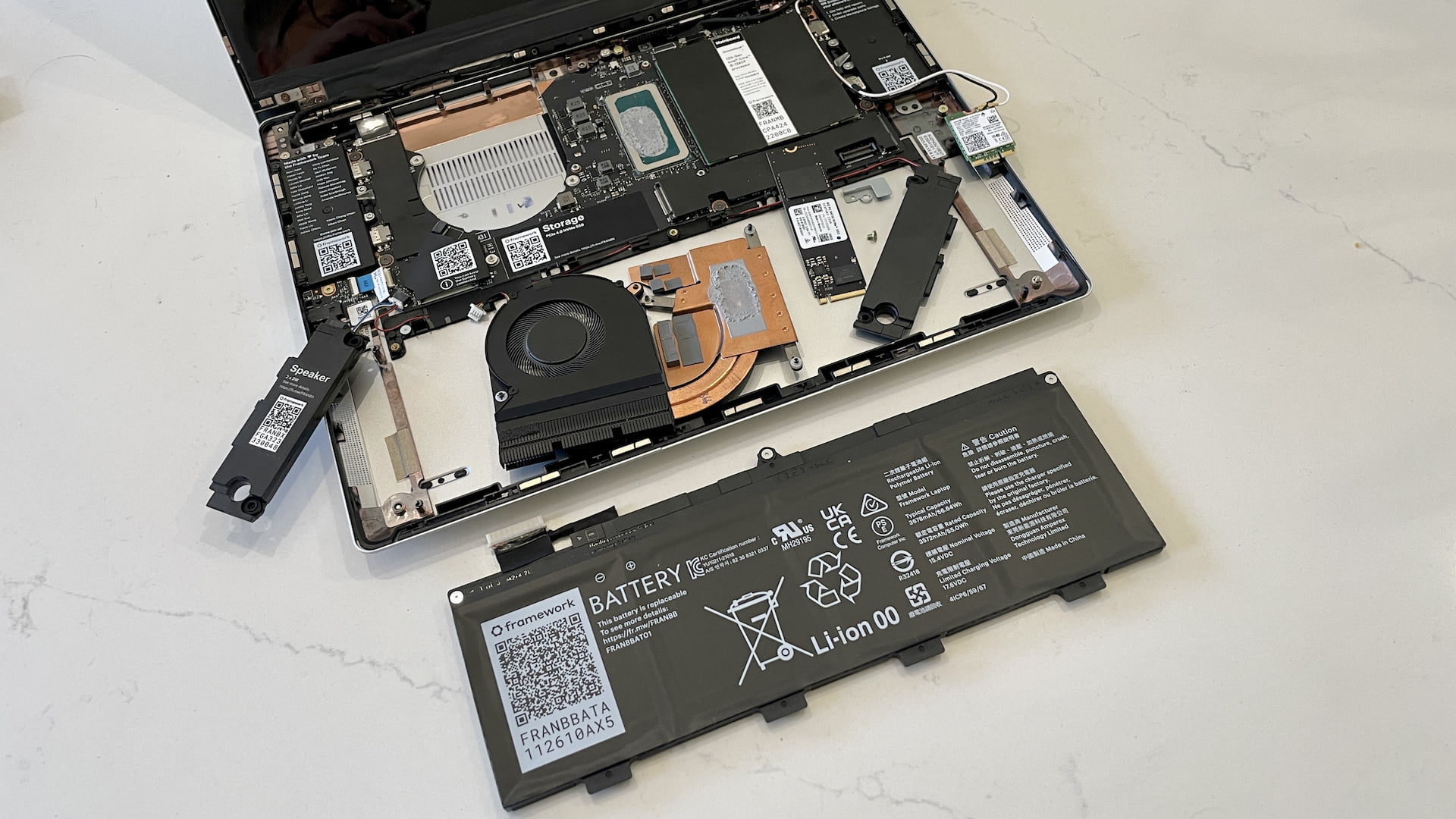 While I was inside, however, I did add a second memory stick.
The review laptop came with a pre-installed 8 GB memory module and Framework sent me another one. Bumping up the device to 16 GB of memory was a snap. Literally.
I inserted the second stick of RAM at an angle in the open memory slot and then snapped it flat into place.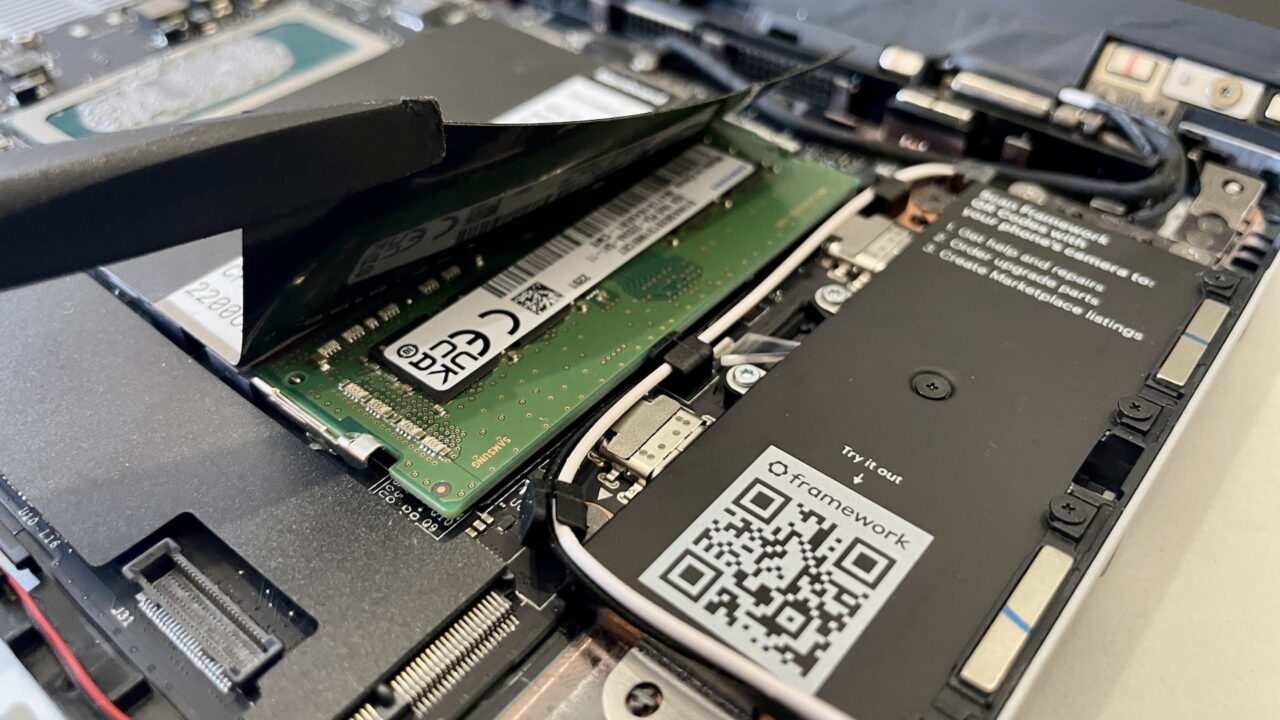 After the Framework Chromebook teardown
I've already buttoned up the Framework Chromebook, which took me all of 10 minutes. That includes replacing all of the parts I removed and upgrading the memory. The device booted right up into ChromeOS and it now shows 16 GB of memory.
I will be doing another Framework Chromebook teardown though. I definitely want to swap out the SSD and restore ChromeOS on it to experience that process. But first, I'll be using this laptop to get a feel for the performance of the 12th-gen Intel Core i5-1240P and Iris Xe graphics.
It has to be at least as fast as Chromebooks with similar hardware such as my Acer Chromebook 714. This processor isn't really meant for ultraportable laptops though. It can use more power, which in turn can lead to less battery life. I'm interested to see just how much battery life that chipset eats up in comparison to most other new Chromebooks.