The entry-level Lenovo Slim 3 Chromebook arrives for $319
Announced last month at Mobile World Congress, you can now purchase the Lenovo Slim 3 Chromebook for $319. That's a smidge less than the expected $340 price tag for this entry-level Chromebook powered by a MediaTek processor.
Best Buy began offering the Lenovo Slim 3 Chromebook today, as spotted by George, who emailed me the information.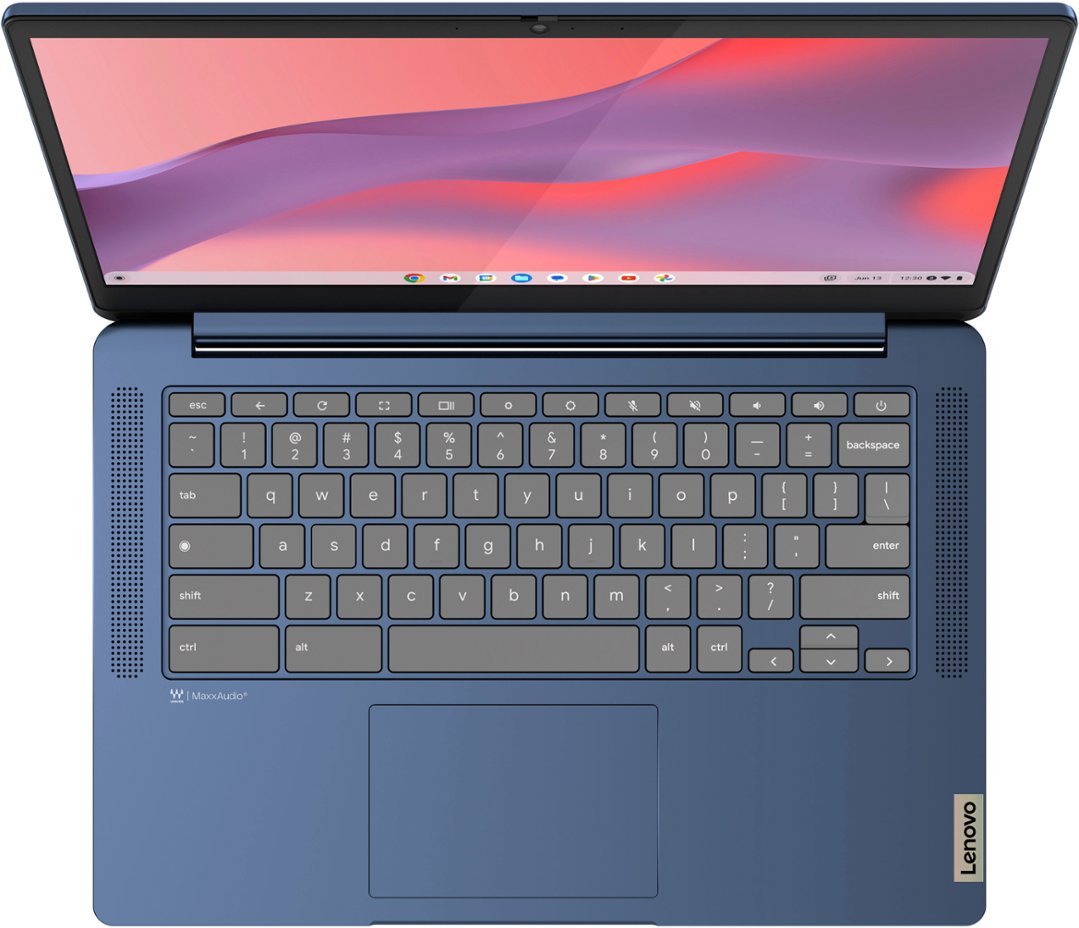 Since this device was previously announced, there aren't any new details or changes. If you missed the news originally, here's a bit of a recap.
Lenovo Slim 3 Chromebook gets a CPU boost
This model is an updated version of the Lenovo Chromebook 3 in the debuted in the first half of 2021 with a starting price of $269. You could make the case that the Lenovo IdeaPad Slim 3 Chromebook is worth the higher starting price because of some upgrade features.
One is a jump in the CPU and GPU. Instead of the old MT8183 in the Chromebook 3, the new Slim 3 model uses a MediaTek Kompanio 520. This brings newer ARM cores into the mix as well as an improved Mali GPU.
But there's more.
More Lenovo Slim 3 Chromebook upgrades
The Lenovo IdeaPad Slim 3 Chromebook jumps up to Wi-Fi 6 from Wi-Fi 5, for example, and Bluetooth 5.2 comes along for the ride. There's still only a single USB Type-A and Type C port on the updated Chromebook. However, both are now USB Gen 3.2 instead of 2.0 for faster data transfers.
And instead of being limited to 4 GB of memory on the original Chromebook 3, the Lenovo IdeaPad Slim 3 can be had with either 4 or 8 GB of memory.
Note that the $319 model available is equipped with 4 GB of RAM and 64 GB of eMMC storage. It's expected there will be an upgraded configuration with 128 GB of eMMC storage as well.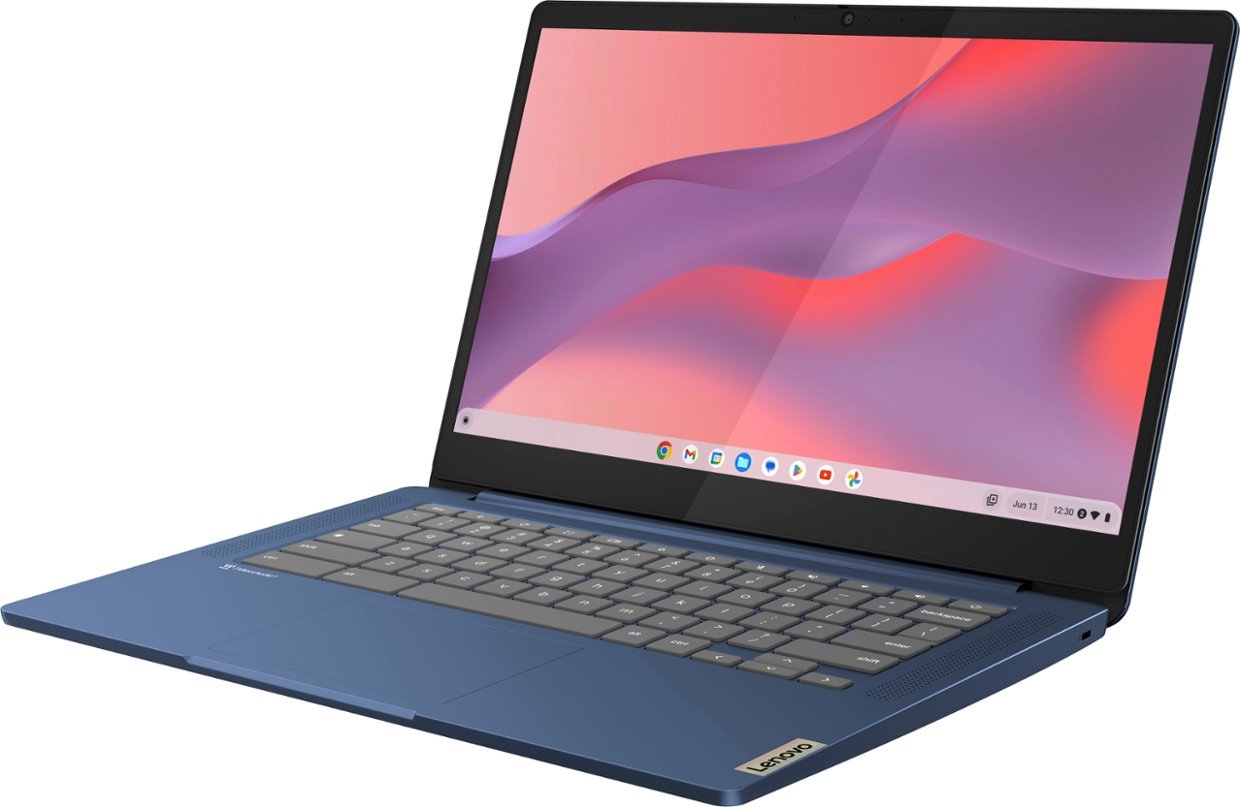 There are three 14-inch display options ranging from 1366 x 768 and 1920 x 1080 with and without touch. The touchscreen option has the brightest screen at 300 nits, while the other two top out at 250 nits.
That's nice to see as is the upgraded webcam which is now a 1080p, FHD sensor with privacy shutter.
What is this Chromebook best suited for?
All Chromebooks do the same thing these days, namely browse the web and run both Android and Linux apps. So in theory, you could use the Lenovo Slim 3 Chromebook like any other ChromeOS laptop.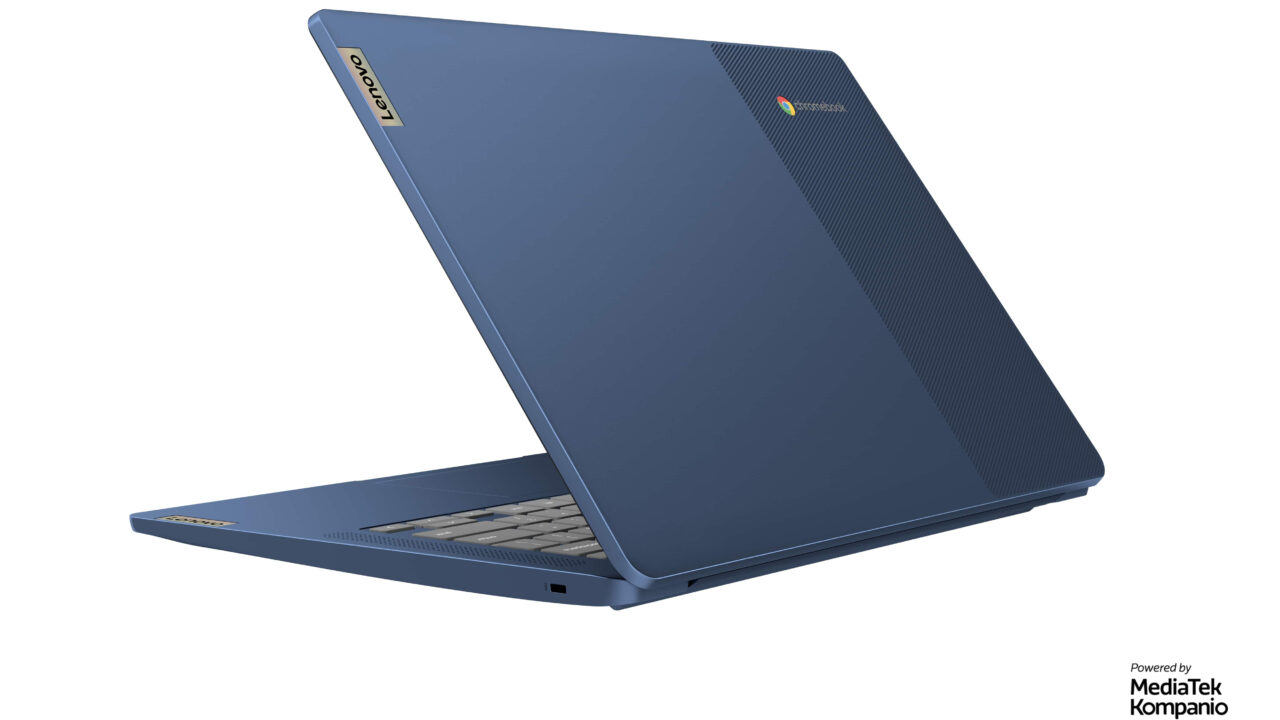 However, given the Kompanio 520 processor and eMMC storage, the Lenovo Slim 3 Chromebook is best suited for younger school students and casual web browsers.
That doesn't mean you couldn't enjoy some Android games on it, or even write some code, but there are better devices for those tasks.
While it may be relatively lacking in processing power compared to Chromebooks that cost two or three times more, the biggest benefit may be the power efficiency of that chipset. The Lenovo Slim 3 Chromebook is expected to get up to 13.5 hours of battery life on a charge. It's surely an "all day" device, which is an attractive attribute.