This is the ChromeOS version tracker that Google should have made
Recently, I pointed out a new ChromeOS version tracker published by Google. The idea is that you can look up your Chromebook and see what versions of ChromeOS are available for it. The updated Chromium Dash site is much nicer looking than the old tracker but it's not easy to find your device in the list.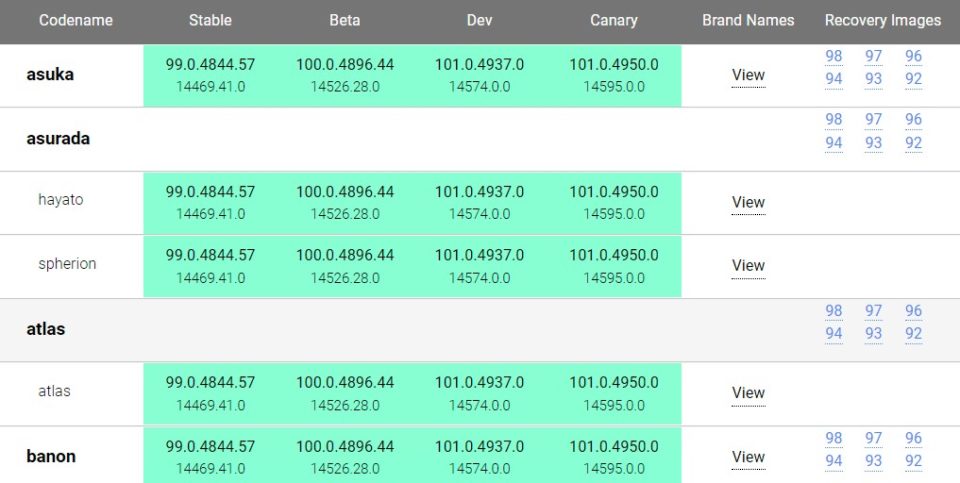 An independent developer created his own ChromeOS version tracker, found here, that addresses that challenge.
At first glance, it appears there's a lot going on here. And there is. That's because it provides everything you'd want to know about ChromeOS versions for every device and on every channel: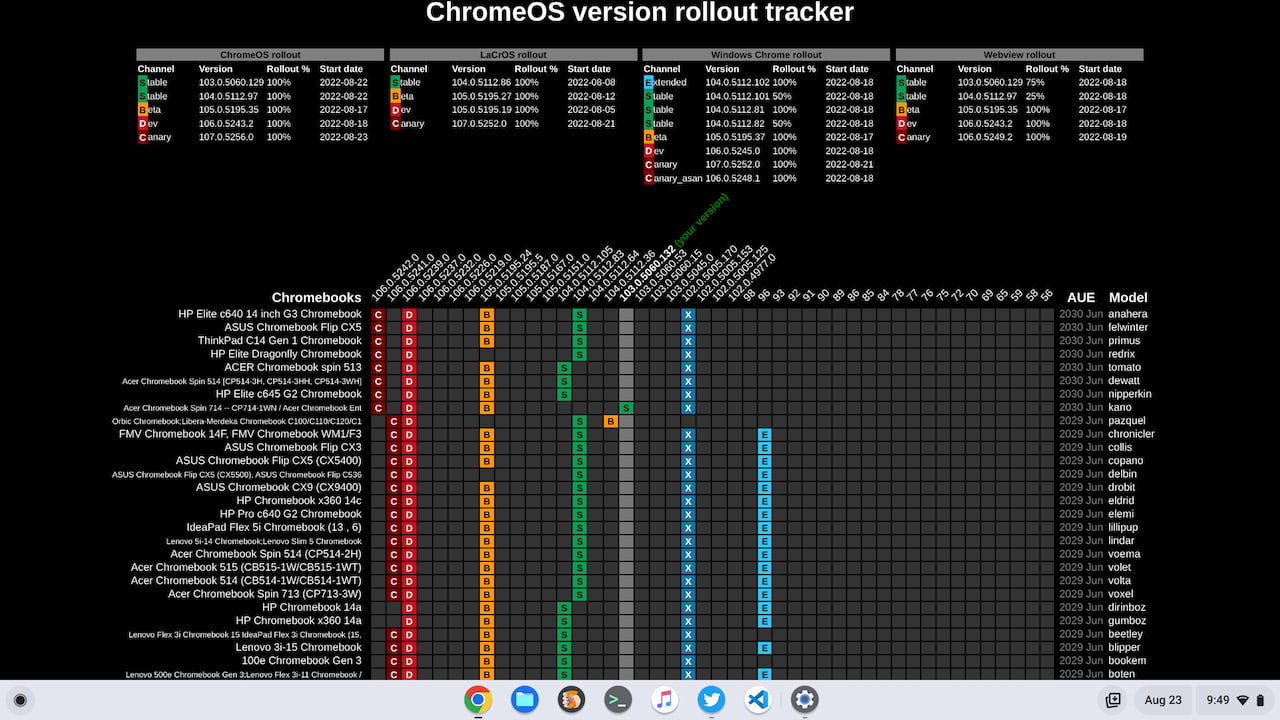 The top section includes both versions and rollout completion status for ChromeOS, Lacros (the Linux version of Chrome that's coming to Chromebooks), Windows, and Chrome Webview. On the right side, you get the Automatic Update Expiration date as well as the device model or family name.
Below are supported Chromebooks and other ChromeOS devices. There's no need to look up the board name to find your machine, although that information is there if you need it. And can I say I just love the fact that this ChromeOS version tracker identifies the version on your device?
With that information, it's easier to scan through the many different Chromebooks and see if your ChromeOS version is up to date. Here you can see the feature applied to the Acer Chromebook Spin 714 that I recently bought. There's a green signifier of "your version" above ChromeOS 103.0.0560.132. The Spin 714 is so new that it's behind on the Stable Channel right now.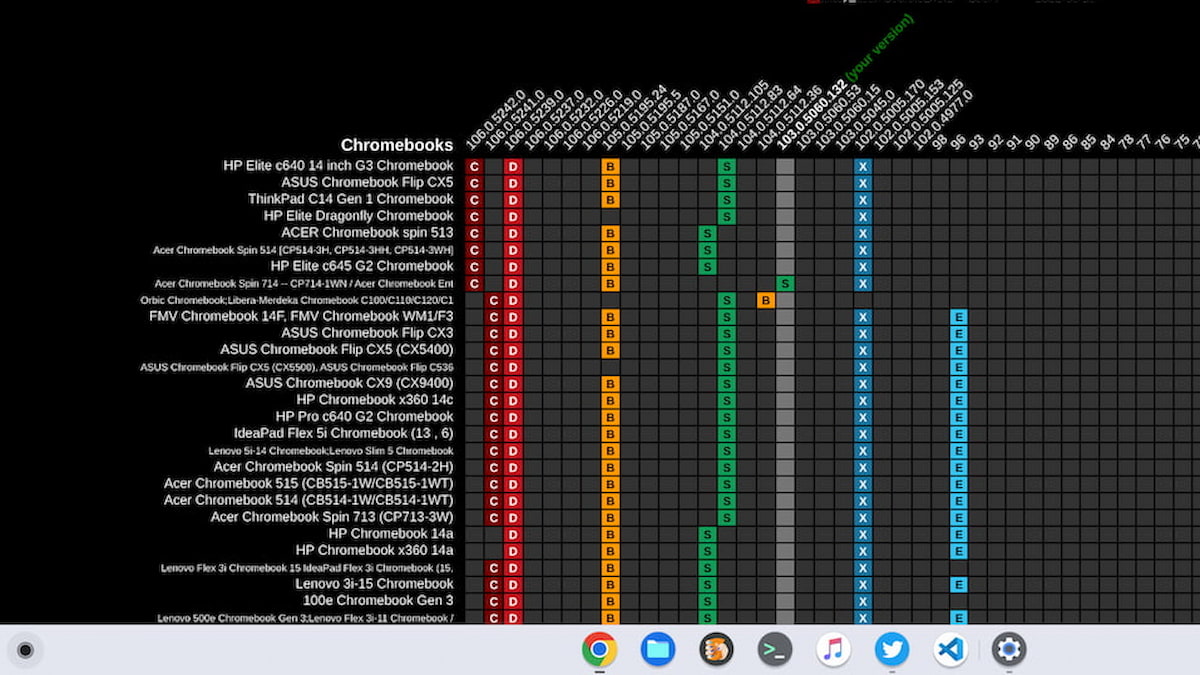 Granted, the majority of consumers using a Chromebook don't pay attention to the ChromeOS version on their device. They simply let Google handle software updates in the background, restart their Chromebook and then have the new version.
For managing fleets of Chromebooks in an enterprise or school situation though? This ChromeOS version tracker is ideal and a more efficient resource than Google's solution.