How to find your Chromebook board name (and why you want to)
While every Chromebook has a unique brand model name, each has an internal board name as well. Here's how to find your Chromebook board name.
Why would you want to know it? Google has changed the webpage that provides information on which Chrome OS version is available for each Chromebook. The board name is a little more important than your Chromebook model.
Here's what the old Chrome OS version page looked like. You can see that in addition to the board code names, Chromebook makes and models are also listed.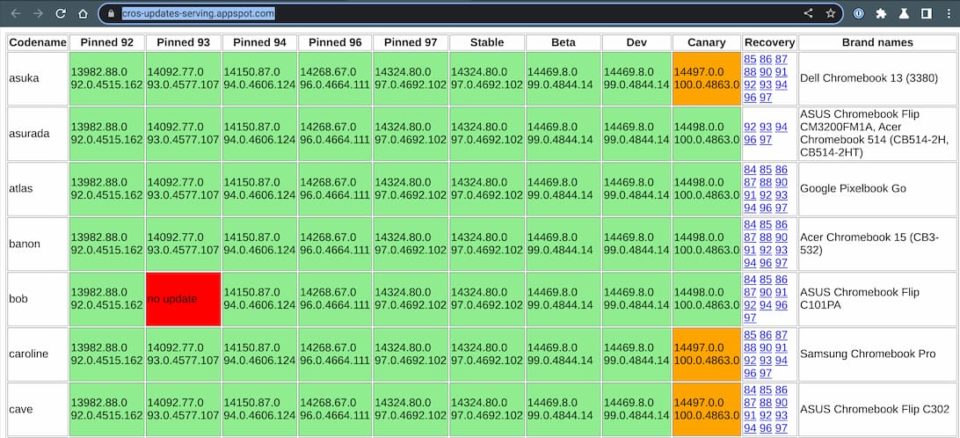 The old page has been deprecated and replaced with a new, more modern-looking interface: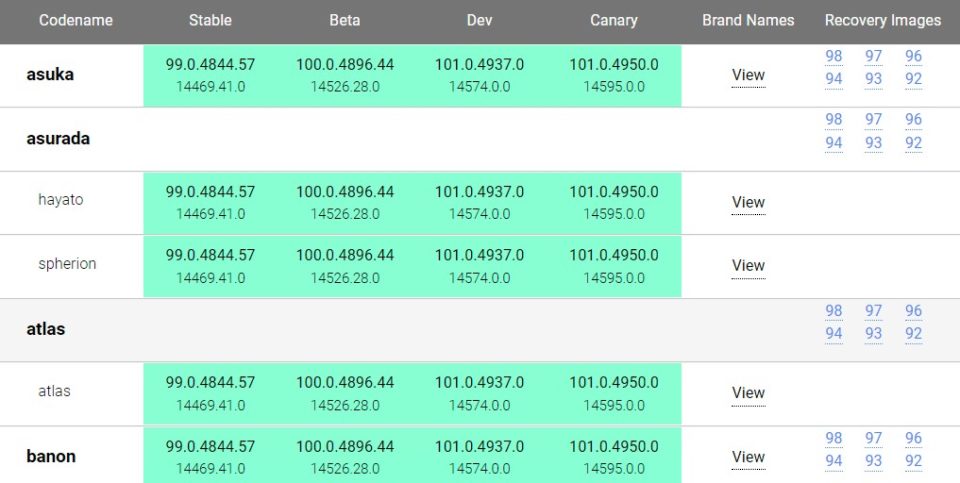 Here the board name, or codename, is still the primary method of organization.
While you can search for devices and view the Chromebook brand associated with its respective board name, it's quicker if you already know your board name.
To find on your device, enter chrome://version in your browser. You'll see information similar to this, which is from the HP Chromebase 21.5.

In this example, the board name is Puff as shown by the Platform information.
However, there are several devices that use Puff, which is typical: Many Chrome OS devices share the same board but then have different customizations for different hardware partners.
That brings us to the second piece of information for a specific device, which is on the Firmware Version line.
The HP Chromebase 21.5 is known as Dooly. So for me to track Chrome OS release information for this device, I want to look for Dooly under the Puff section on the Chromium Dash page.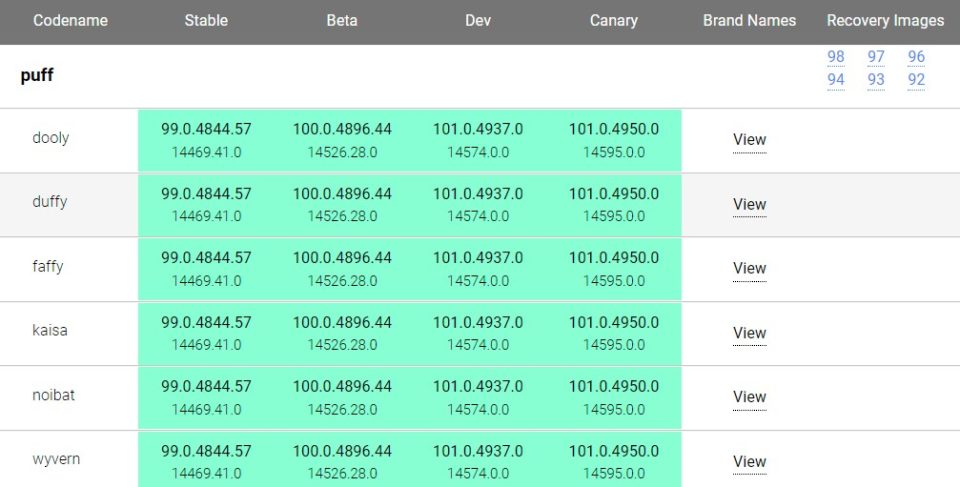 Aside from tracking the Chrome OS releases for your Chromebook, this page is useful if you need to recover the firmware on your device.
In the image above, see the right-most column?
That's where you can download recovery images for the last few Chrome OS releases. These are all device-specific, so you'll need to know your Chromebook board name to get the appropriate software.