If the new Samsung Galaxy Tab S8 could run Chrome OS, it would be awesome
In case you missed it, Samsung had one of its Unpacked events on Wednesday, launching the new Galaxy S22 lineup of phones. The company also introduced a trio of Samsung Galaxy Tab S8 tablets, following up on the 2020 S7 slates. These range in starting price from $699.99 to $1,099.99 thanks to the premium hardware. And they all share a common feature: Android 12 is the platform. After seeing Samsung's presentation, I immediately thought the Samsung Galaxy Tab S8 line is ideal for Chrome OS.
Seriously, why aren't these Chrome OS tablets?
I'm not knocking Android by any means here. There's a market for Android tablets, particularly those from Samsung. In my experience, the company offers the best Android experience on slates like these. They do so because of beefy hardware and their own additions such as S-Pen stylus support and integration with other Galaxy products.
Galaxy Tab S8 hardware fit for a high-end Chrome OS tablet
Let's focus on the hardware for a second as it pertains to Chrome OS tablets though. I'll use the lowest of the three new models, which again, costs $699.99.
Here's what you get:
An 11-inch touch LCD with 2560 x 1600 resolution and 120 Hz refresh rate
An octa-core Qualcomm Snapdragon 8 Gen 1 CPU
8 GB of memory, 128 GB of local storage, and a microSD card slot supporting up to 1 TB of additional storage
WiFi 6E and Bluetooth 5.2
A single USB Type-C (3.2)
Fingerprint sensor
12 MP ultrawide front camera, 13 MP and 6 MP rear cameras
Included S-Pen that attaches to the rear of the tablet
Quad-speakers with Dolby Atmos support
Optional slim-cover keyboard attachment, included with pre-orders
Android 12, not Android 9 like Chromebooks currently use
The latest Chrome OS tablets, such as the $499 Lenovo Chromebook Duet 5, do have a pair of USB Type-C ports, so that's a plus. They're also available with the same memory and storage configurations, although they don't have a microSD card slot. The stylus and pen options also come with the device whenever you purchase it. And sure, I'd take an OLED display over LCD any day too.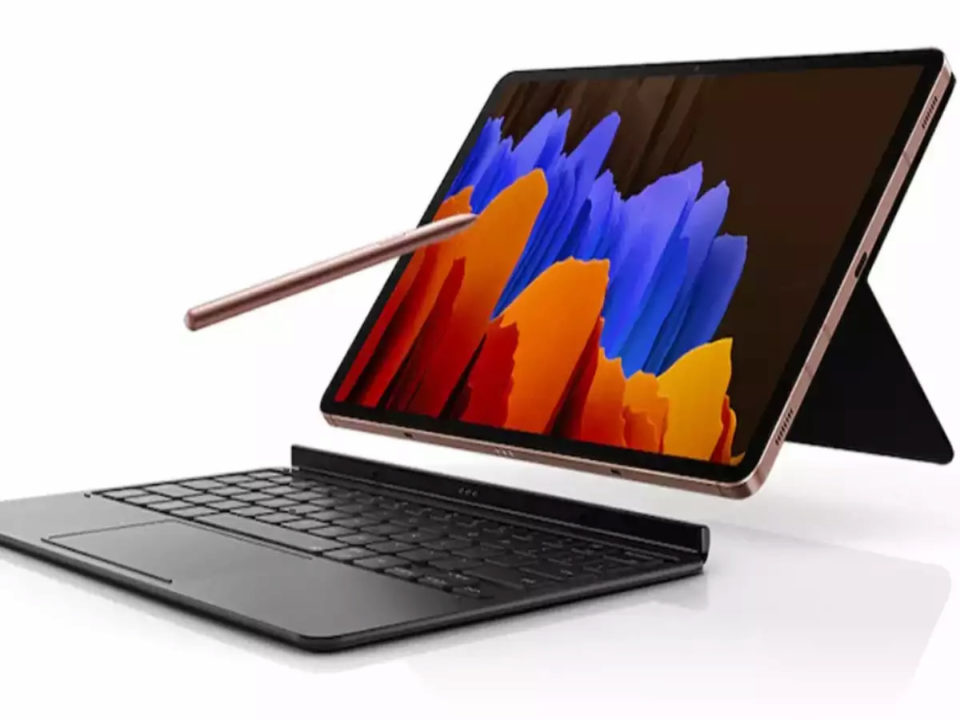 But when it comes to the processor, the Samsung Galaxy Tab S8 is a much higher performing chip. Chrome OS tablets are currently using old Snapdragon 7c first and second-generation chips. These are adequate for basic use but are essentially equal to chips in mid-range smartphones.
The new Snapdragon 8 Gen 1 in the Samsung Galaxy Tab S8? It's a notch or two better performing than the Snapdragon 888 which was used in flagship phones not too long ago.
I'd say this chipset's potential is better suited for a desktop platform like Chrome OS.
Why are Chrome OS tablets using older, weaker chipsets?
This particular aspect is frustrating: It seems that Chrome OS is always a few generations behind when it comes to ARM processor support. And that doesn't help the tablet experience when you're running a desktop platform, even if it's considered a light platform.
Weak graphics chips also diminish the experience. That tablet interface has to keep up with touches, taps, and swipes fluidly or that tablet is DOA.
That's what effectively killed the base model Pixel Slate: A weak CPU and GPU that couldn't get out of its own way. Put another way, I'd plunk down $699 and pay the $200 premium over the Lenovo Duet Chromebook 5 for a massive performance bump.
But I can't. There seems to be no aggressive movement towards Chrome OS tablets using the latest chipsets.
Well, I shouldn't say no movement as we're expecting the new Acer Chromebook Spin 513 with MediaTek Kompanio 1380 in June.
An early look at the specs of the similar Kompanio 1300T shows it to be at least close to a Snapdragon 888 in terms of capabilities. And that chipset launched less than a year ago. So… progress?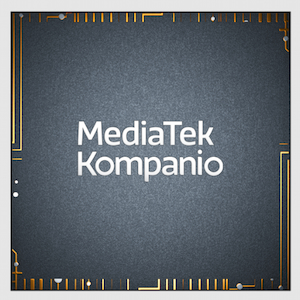 I'm not sure if I should blame Google here or its hardware partners.
I'm leaning towards Google because it certifies boards and chips for every single Chrome OS device. Hardware partners then decide to build a Chromebook or Chrome OS tablet with the certified boards. Then again, I suspect hardware partners also have input on capabilities they'd like to have or use for their products.
More of a market for Android slates like the Samsung Galaxy Tab S8?
My gut says that Samsung thinks it can sell more Galaxy Tabs with Android than it can with Chrome OS.
People don't seem to balk as much at dropping $700 to $1,000 on a tablet with a mobile platform and rich app ecosystem. But talk about a $700 to $1,000 Chromebook and you get the "That's overpriced" response more often than not.
I find that ironic because both run the exact same Android apps. And the Chromebook adds a full desktop version of Chrome, not the "it's close, but still mobile" version of Chrome for Android.
You could point out that Android apps aren't typically well optimized for large-screened Chrome OS devices. I'd agree with you. Do you think they're that much better on a large-screened Android tablet? Not really. So that argument in favor of Android on these slates goes out the window.
I will give Samsung credit though. For a few years now it has offered Samsung DEX on its higher-end tablets. Essentially, it brings a desktop-like interface and experience to Android. So even if the apps aren't "desktop-class", the experience mimics it. I've used it in the past when it ran from a Galaxy phone and it's quite nice. These days, it's built in to the Galaxy Tab lineup.
Samsung was able to do that because it can customize the Android experience, just like any Android hardware partner. It doesn't have to do that on Chrome OS because that experience is built in: We have virtual desks, an always improving native tablet interface, and more, such as containers for full Linux apps.
The case for Chrome OS on the Samsung Galaxy Tab S8
Simply put, I see no technical reason for the Samsung Galaxy Tab S8 tablet line not to be running Chrome OS. Google just hasn't made it happen by building and certifying a board with the latest Qualcomm processors. Even at current prices for the Tab S8 lineup, I think there's a market for these devices with Chrome OS as the platform.
You'd get the same Android app experience and breadth of available apps, a full desktop browser for powerful web apps, Progressive Web App support, Linux software, and enough horsepower to do what you needed. It's past time that Chrome OS tablets weren't considered first-class citizens.
Agree or disagree?