Why Google ChromeOS Flex is quickly becoming a big deal
On its blog today, Google shared some updates on ChromeOS Flex. This software can repurpose older PCs and Mac computers to run a base version of ChromeOS that powers Chromebooks. The company says it now certified over 400 compatible devices, up from 100 models in March. Announced in February as early access, this free software is now generally available for anyone to try on certified devices.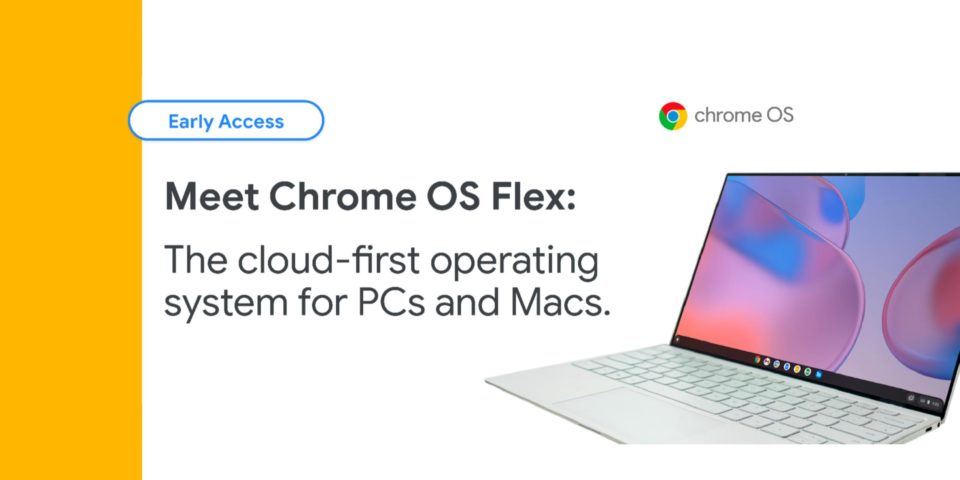 ChromeOS Flex adds broad device support
The list of certified devices is available here, and it's quite expansive.
Missing are any Chromebooks as I noted a few months back. Google currently doesn't consider this a supported use case to extend the life of a Chromebook beyond its AUE, or Automatic Update Expiration date. However, some readers have reported success in transitioning an out-of-date Chromebook to a ChromeOS Flex device.
The problems that ChromeOS Flex solves
So why do I think ChromeOS Flex is a big deal? Well, Google itself outlines some of the reasons in its blog post. First is the reduction of e-waste and the ability to get things done while using less energy:
Worldwide, 40 million tons of e-waste is generated every year – that's like throwing away 800 laptops per second. Upgrading devices to ChromeOS Flex rather than replacing them altogether is an impactful way to reduce waste and prevent this growing problem. And if you really need the fans running to stay cool, you can feel better knowing that devices that run ChromeOS Flex consume 19% less energy on average1 than other devices.
Second is the flexibility, no pun intended, for enterprises and schools to repurpose older computers. Instead of updating whole fleets or classrooms with new computers every few years, existing computers can be reused. And that can be done with security and manageability in mind.
Here's a great example to illustrate:
When a ransomware attack shut down operations, Nordic Choice Hotels chose ChromeOS Flex to quickly replace the OS on compromised devices and get them back online. ChromeOS Flex enabled Nordic Choice Hotels to turn a disaster into an upgrade. With a one-page guide and a USB, employees across 200 Nordic Choice hotels in Scandinavia were able to convert 2,000 computers in under 48 hours, protecting their business from a costly shutdown. And by switching to ChromeOS Flex, Nordic Choice Hotels will save up to 1.5 million kilos of CO2 over the next eight years – the equivalent of what 2,000 acres of mature forest would save.
Simple, secure, and sustainable
I love the approach Google has taken with ChromeOS Flex.
To be clear, Neverware actually created the solution with CloudReady and Google purchased Neverware back in 2020. Google then quickly began to integrate CloudReady into ChromeOS proper and then introduced it as ChromeOS Flex.
Google typically calls the three pillars of ChromeOS "simple, secure, and speedy." I'd tweak that slightly with ChromeOS Flex to call it "simple, secure, and sustainable." It may still be speedy but that's going to depend on how old your computer is, of course. Google has ChromeOS Flex-certified devices that go back nearly 10 years. And in computing terms, that's some major sustainability.
The fact that you can actually try the software before a full installation is appealing too. All you need is a USB stick to download ChromeOS Flex and reboot your PC or Mac from that removable storage. If you like the new life you're giving to your device, you can proceed with a full installation.
Overall, this type of ingenuity is appreciated. Not only can businesses and schools save time and money by reusing existing hardware. But consumers don't have to upgrade their own personal computing devices as often. They too can install ChromeOS Flex and turn that desktop or laptop into a Chromebase or Chromebook of sorts.
I say "of sorts" because while you get the base ChromeOS experience, you won't be able to run Android apps or the Linux container found on today's native ChromeOS devices. That's a small price to pay in the overall scheme of things and I see far more benefits than costs with ChromeOS Flex.