You can now order the premium Dell Latitude 5430 Chromebook
I don't recall Dell announcing 12th gen Intel Chromebooks, but here we are. You can now order the Dell Latitude 5430 Chromebook with a current starting cost of $1,079. At this price point, you'd expect premium features. For the most part, they're here. And you can choose from a clamshell or a convertible form factor.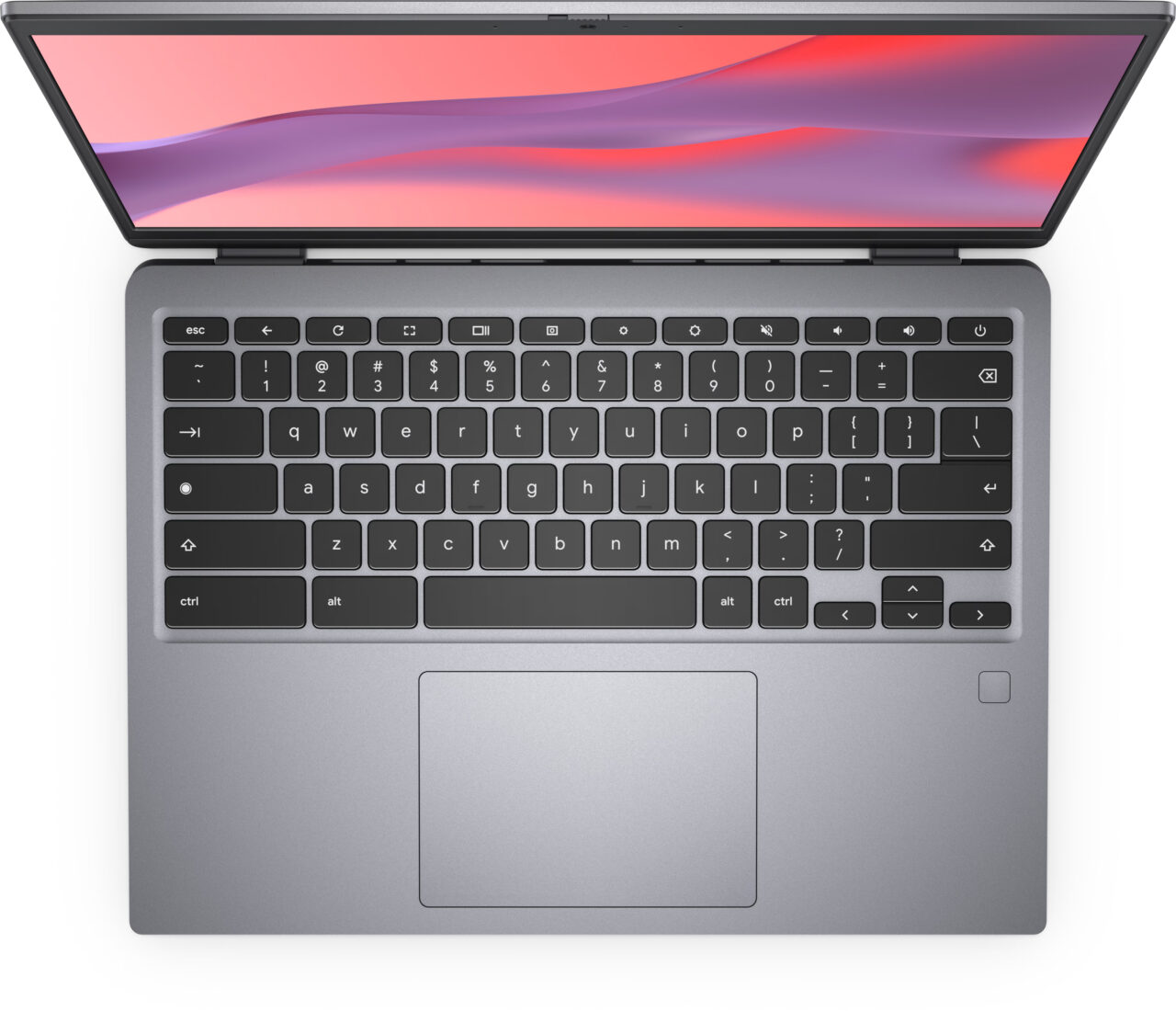 Dell Latitude 5430 Chromebook specs
As mentioned, the Dell Latitude 5430 Chromebook comes with 12th gen Intel chipsets. Yes, new 13th gen silicon is likely right around the corner for Chromebooks. But I don't see that as a problem. Intel's 12th gen CPUs are very capable based on my experience.
The base Latitude 5430 Chromebook uses an Intel Core i3-1215U. That's the same CPU/GPU you'll find in the Asus Chromebook Flip CX5, HP Elite Dragonfly Chromebook, and more affordable HP Chromebook x360 14c, for example. Like those devices, this Dell Chromebook comes with 8 GB of memory. It is the faster DDR5 type, but there is no option to double that with a Core i3 or i5 chip choice. You'll have to step up to the Core i7, which gets you 16 GB of memory.
Aside from that, nearly every other option is customizable, ranging from the NVMEe SSD storage capacity to adding touch support to the 14-inch screen or bumping the webcam from 720p to a 1080p sensor. And in fairness, most of these upgrades are reasonably priced.
That webcam resolution bump is under $8 if that's all you want to add. Like having a fingerprint sensor? That's just shy of $13. All in all, not too bad. There's even a WWAN option if you want mobile connectivity, although it's bundled with some other configuration choices.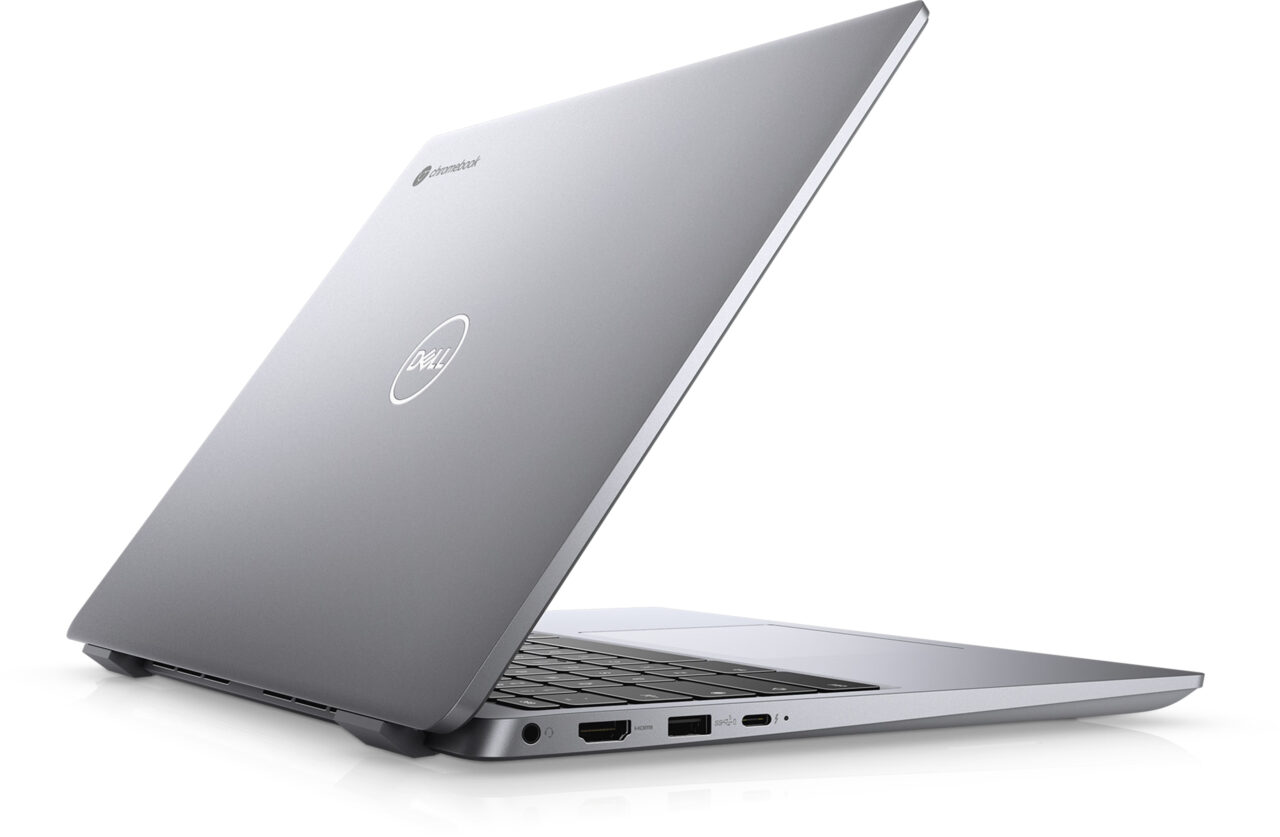 Here are the base model specs and a link to the customization options:
CPU
6 core (8 threads) Intel Core i5-1215U CPU (4 x 3.3 GHz E-cores / 2 x 4.4 GHz P-Cores)
GPU
Intel Iris Xe graphics
Display
14″, FHD+ (1920 x 1200 resolution), 16:10, IPS
Memory
8 GB LPDDR5 memory
Storage
256 GB SSD M.2 PCIe NVMe
Connectivity
802.11ax (2×2) WiFi 6E, Bluetooth 5.x
Input
Non-backlit keyboard, multitouch trackpad
720p webcam, dual-array microphone, fingerprint sensor
Ports
2 USB Type-C 3.2 / Thunderbolt ports, 1 USB Type-A 3.2 port,
1 HDMI 1.4b, microSD card reader,
headphone/microphone combo jack
Battery
4-cell, 54 WHr capacity
Weight
3.34 lb (1.52 kg)
Software
ChromeOS automatic updates through June 2030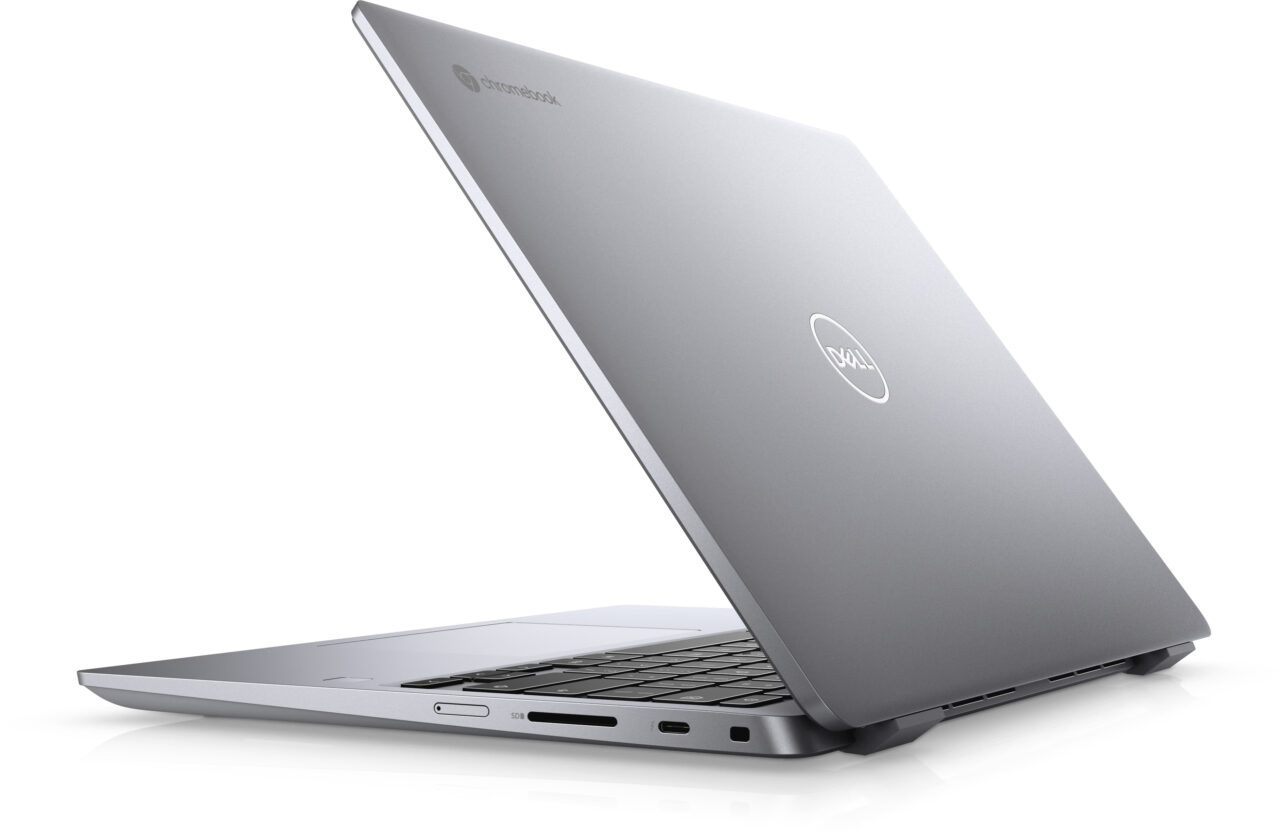 Premium pricing because it's a Dell
Even with relatively affordable customization options, this isn't the least expensive 12th gen Intel Chromebook. Not by a long shot. If you find a good sale, you can get a slightly more powerful Acer Chromebook Spin 714 for around half the cost. Had this new Dell Chromebook arrived six months ago, it might have seen some discounts by now. But it didn't.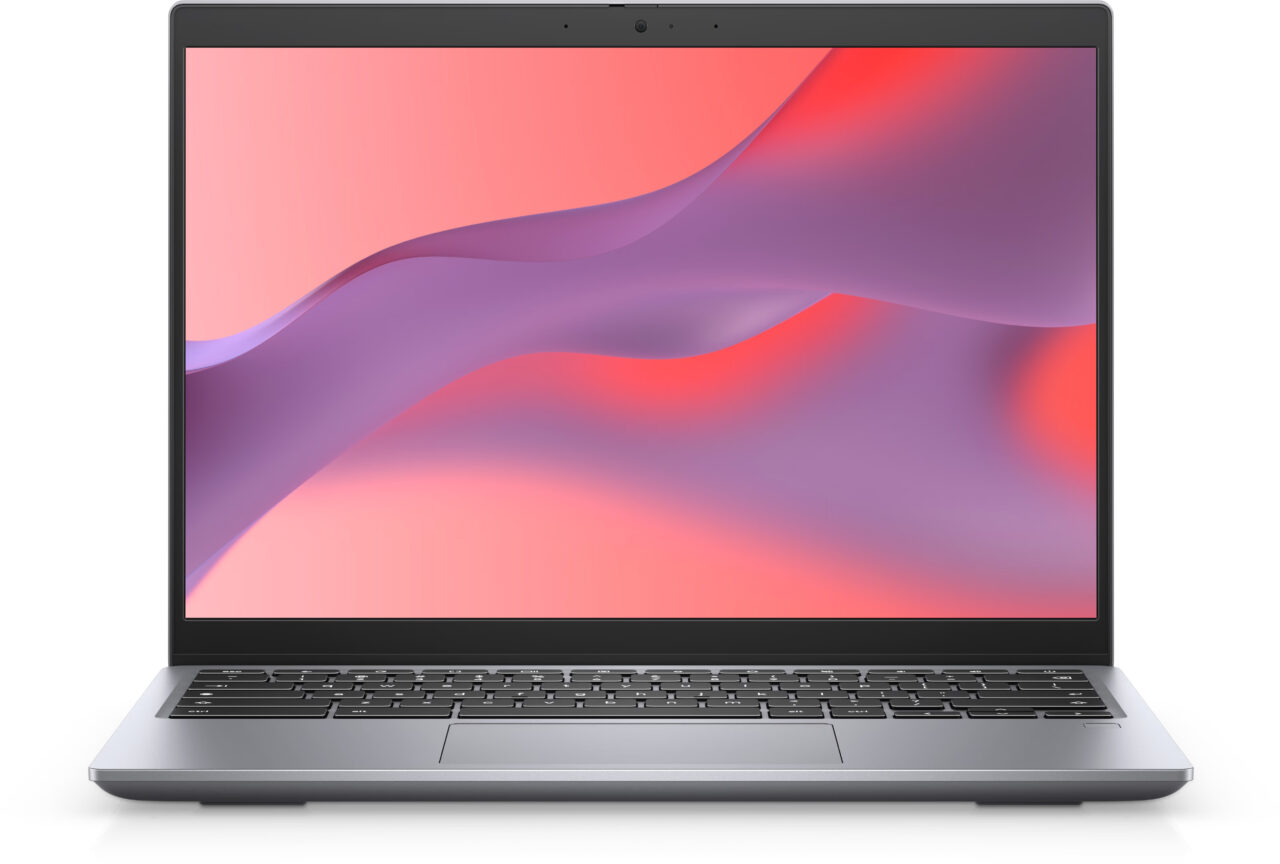 So the price reflects the initial launch cost not to mention the company backing the device. And Dell does make good devices. My last Windows laptop purchase was a 2021 Dell XPS 15 and it's a fantastic laptop. I think it's even better since I added a second SSD and switched over to Linux. After two years, it's still a highly capable workhorse with no hardware issues whatsoever.
Of course, the XPS line is Dell's premium branding for laptops. And so top is the Dell Latitude branding for Chromebooks. As a result, the cost is higher than compared to some other Chromebook brands. But I'd feel comfortable spending my money on the Dell Latitude 5430 Chromebook knowing that it will last a long time.