Zoom PWA for Chromebook gains blur and virtual backgrounds
I don't know when it happened, but the Zoom PWA for Chromebook gained a new trick that brings it closer to a full desktop experience. Yup, you can now blur what's behind you or use a virtual background in the Zoom web client.
I haven't been keeping up with the Zoom PWA after it arrived last June, as I'm more of a Google Meet guy.
But one of our readers, Chris, clued me into the latest upgrade that brings these visual treats to Chrome OS.
In fact, if you open up the Zoom PWA on your Chromebook and log in, you should see the new features highlighted: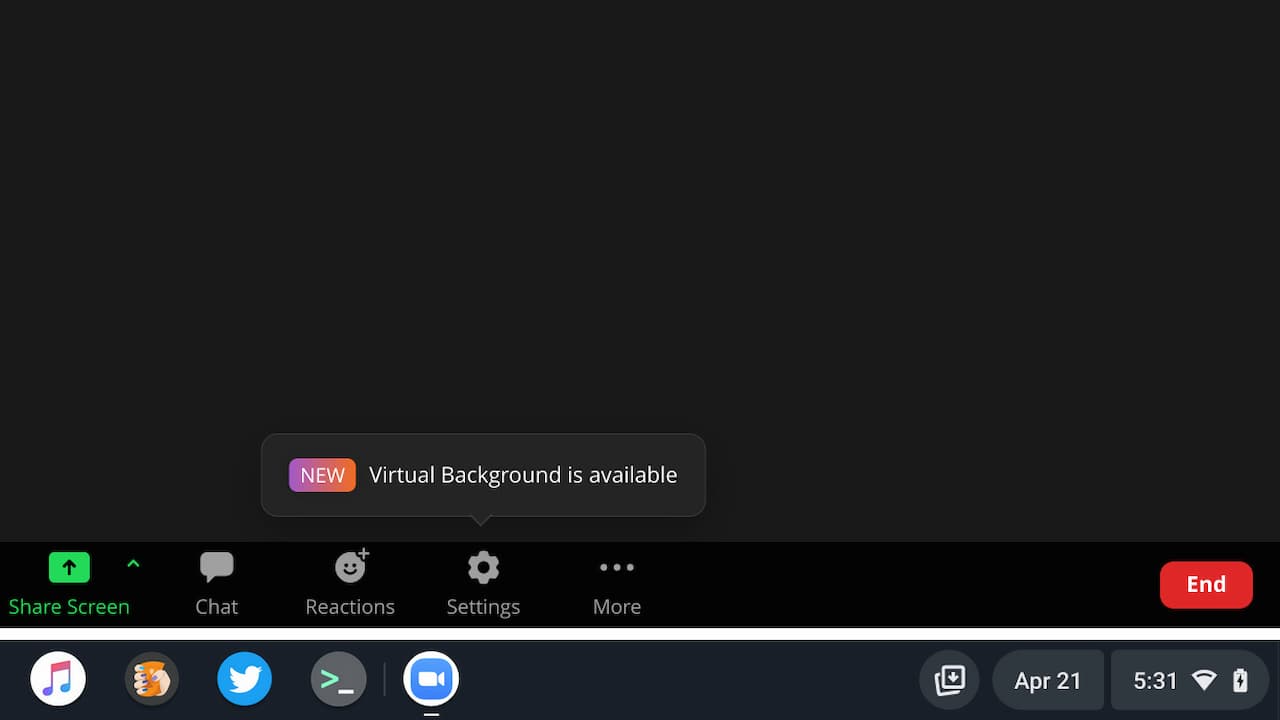 Just click that Settings button to choose either a blur or a magical place for you to "be" on your video chat. There are only a few virtual backgrounds, although there is an option to upload your own.
Given that we've all been stuck mostly at home for the last two years, I suspect any recent photos will show the same room as you'd be in anyway.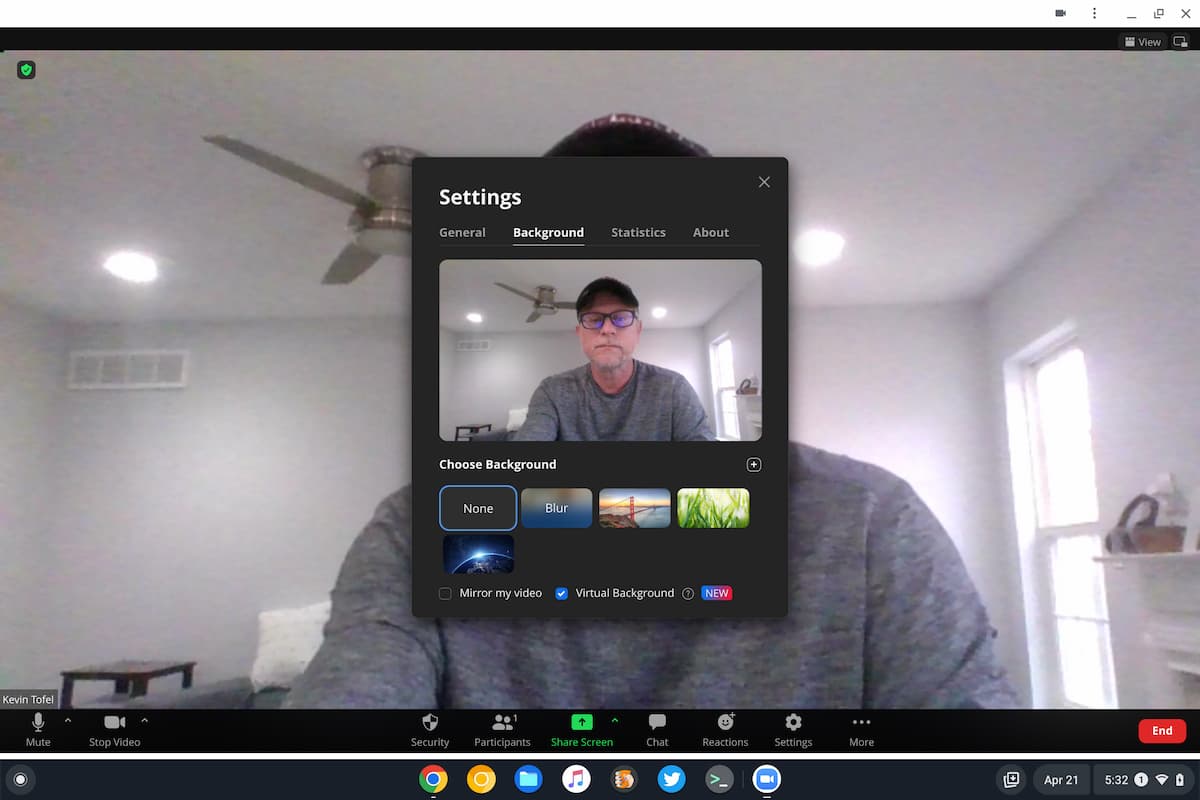 Zoom does caution users that this feature could cause performance degradation on lower-powered hardware. If you have a budget Chromebook then, I'd still give it a try. You'll want to keep an eye out for any additional audio or video lag on that Zoom call, though.
Even on a higher-end device, don't expect miracles here. With the Core i5 and 16 GB of memory in my daily driver, Zoom didn't get the outline quite right during my testing. There's a bit of gray blur as the progressive web app tries to filter out my background. Of course, the camera in my Chromebook is getting on in age. And it isn't the highest quality sensor out there. So you may have better luck than I did.
Since this is a PWA, there's nothing to download if you already have the Zoom app for Chromebook installed. I didn't need to update it or do anything special: I just clicked my Zoom app shortcut and saw the new feature.