By default, the Chromebook Downloads folder is simply a local storage area on your device called "Downloads". It's intuitive and makes sense. But, what if you want to have all the files locally stored on your Chromebook essentially backed up? You can easily do that. Here's how to change a Chromebook Downloads folder to Google Drive.
For starters, I should note that Google used to advertise Chromebooks as storing all data in the cloud. That's not the case and it never has been; at least not by default. Google no longer uses this language when marketing Chromebooks. In any case, here's how to store your Chromebook data both locally for offline access and online with Google Drive.
You might want to do this because you want access to those files on another Chromebook or from another device entirely. Short of remoting into the Chromebook with your Downloads, this is probably your best option to accomplish that task.
Set up a specific folder or choose the standard Chromebook Downloads folder
For my purposes, I decided to create a new folder in My Drive under the Google Drive option in the Files app. my Chromebook Downloads storage. I named it "Chromebook Downloads". and it's a sub-folder of the main Downloads folder.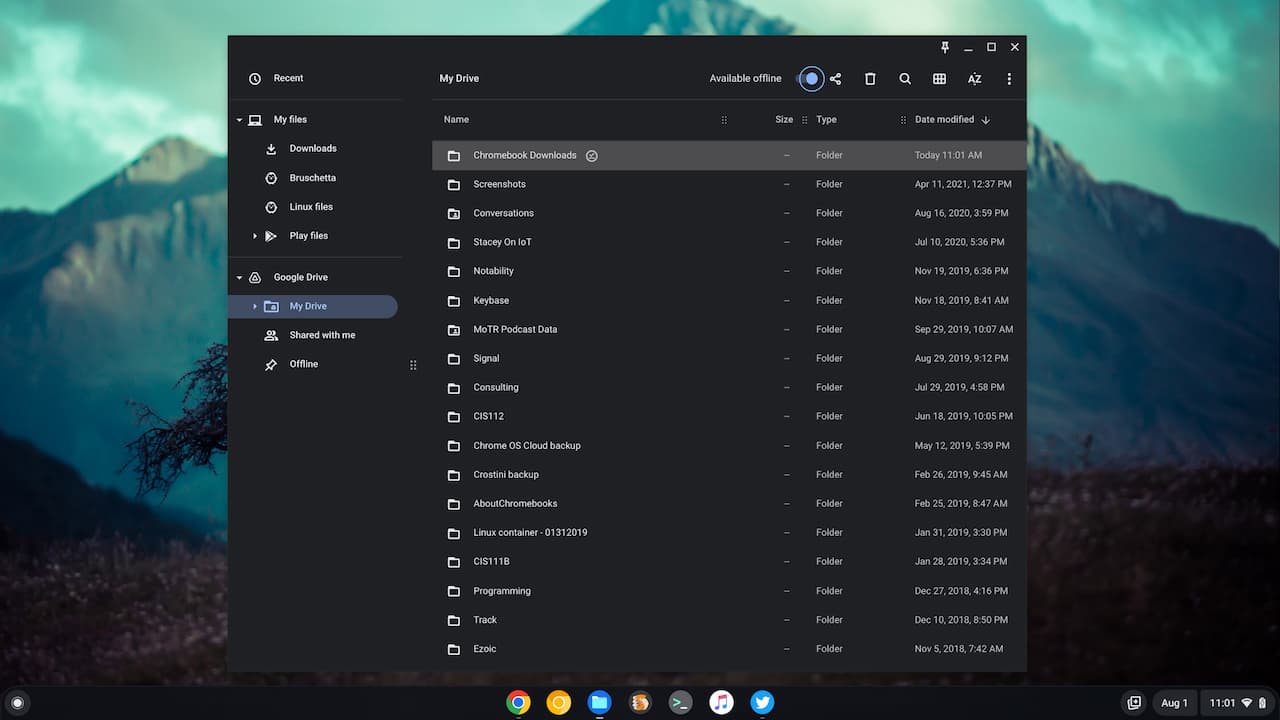 This is because I often create, modify or view some files on my device that I don't want or need after I take some action on them. I download many photos for this blog, for example, but I only need them once. So saving them all to Google Drive is a waste of space. And I delete all of these single-use files at the end of every day from my Chromebook.
Notice that I also checked the "Available offline" selection for the folder I created. This ensures that all files from my Chromebook will be automatically downloaded to any other devices so I can access them while offline.
Use the browser Settings
To start the process to change your Chromebook Downloads folder location, you need to navigate to your Settings. But not the Settings of your Chromebook. Google moved the Downloads folder options out from ChromeOS to the Chrome browser Settings some time ago. So you'll need to open the Chrome browser, click the three-dot menu option, and select Settings.
In the browser Settings, navigate to the Downloads option. Again, by default, it's typically the local Downloads folder on a Chromebook. Here I'm changing it to the newly created "Chromebook Downloads" folder I created on Google Drive in the previous step.
Once you've made this change, you're all set. All downloads or files you save via an app to this folder will automatically be both on your Chromebook and on Google Drive. And they'll be available offline on other computers where you're signed in to your Google account.
Let's test our Chromebook Downloads folder on Google Drive
To verify this is all working as intended, I'm doing a little test. You can replicate it if you want to ensure your changes are working as intended.
For my test, I navigated to this site and right-clicked on the image of the first post. I chose to "Save image" and then went to see where it was stored on my Chromebook.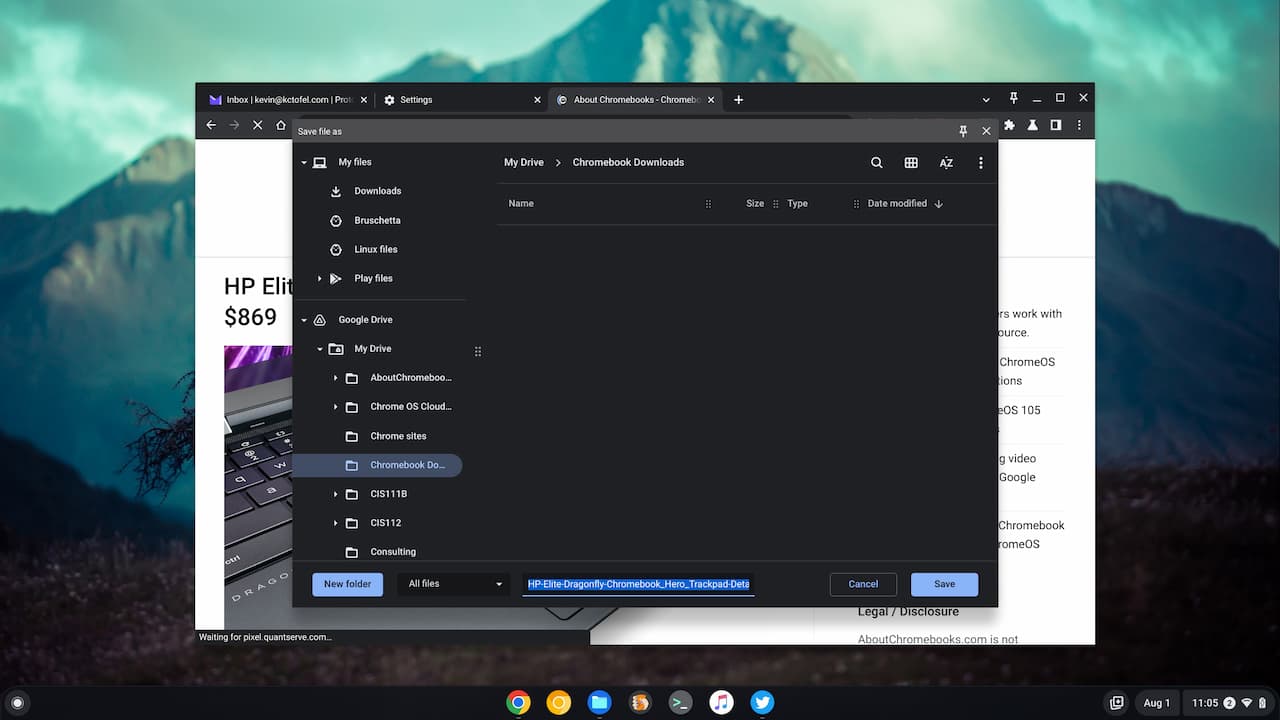 You can see above that my Chromebook is saving the image to the Chromebook Downloads folder on Google Drive. So far, so good.
Even though this file is saved to Google Drive, it should still be available on my Chromebook while offline. I turned the WiFi radio off on the Chromebook, opened the Chromebook Downloads folder under My Drive, and selected the recently saved image. Sure enough, it appears.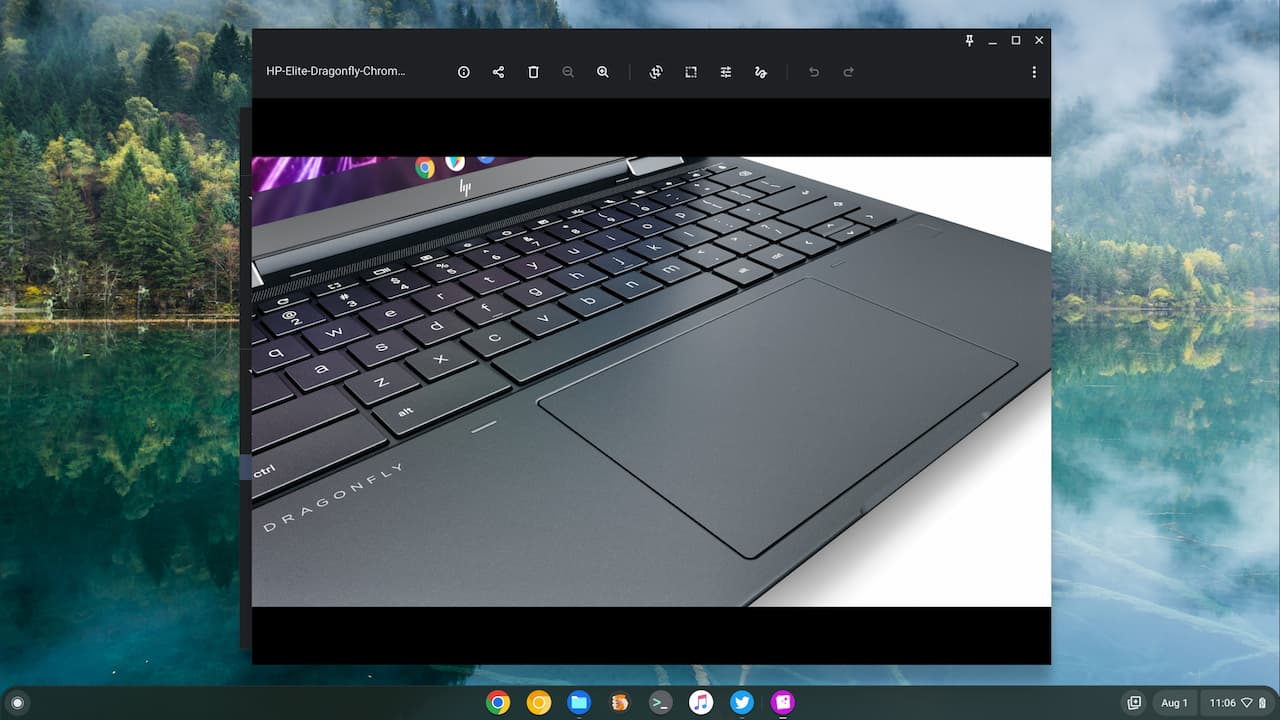 And just to double-check that the file is properly saved and available on Google Drive, I navigated to Drive in my browser. I of course did turn the WiFi radio back on first. There's my Chromebooks Download folder and inside of it is the same image file.
File access on other PCs and a handy shortcut
Since the Chromebook files are on Google Drive, I mentioned that those same files are available on other computers and Chromebooks. I fired up a Linux computer and navigated to Google Drive in the browser to check. Of course, the image from my Chromebook is in the cloud and available on that device.
If you have the Google Drive app for desktop installed, which is now available only to paid Google Workspace users, the same Chromebook files will be available offline on that device. I know most Chromebook owners don't pay for Google Workspace but it's worth a mention for those that do.
Lastly, here's a little tip to gain quicker access to a custom Chromebook Download folder that's synchronized with Google Drive. Go into the Files app on your Chromebook and find the folder you're using for Downloads and Google Drive. Right-click the folder and you'll see two useful options: Add to Sidebar and Pin to shelf.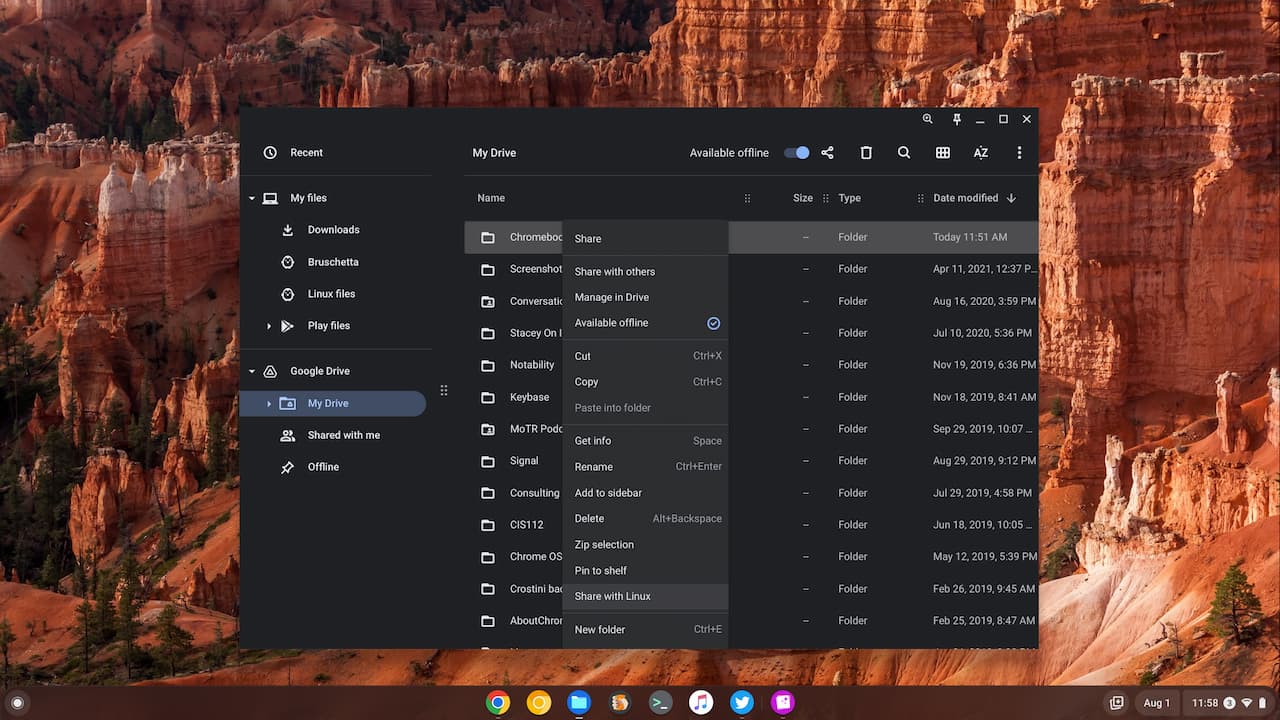 You can select both or either of these options as they're independent. Pin to shelf is good for those who always want to see their Chromebook Downloads folder all the time.
Personally, I just use the Add to sidebar option. It places a handy shortcut in the Files app for quick access to the folder. You can see it below just under the Recent files element. Since I generally access these files on occasion, this option works better for my workflow.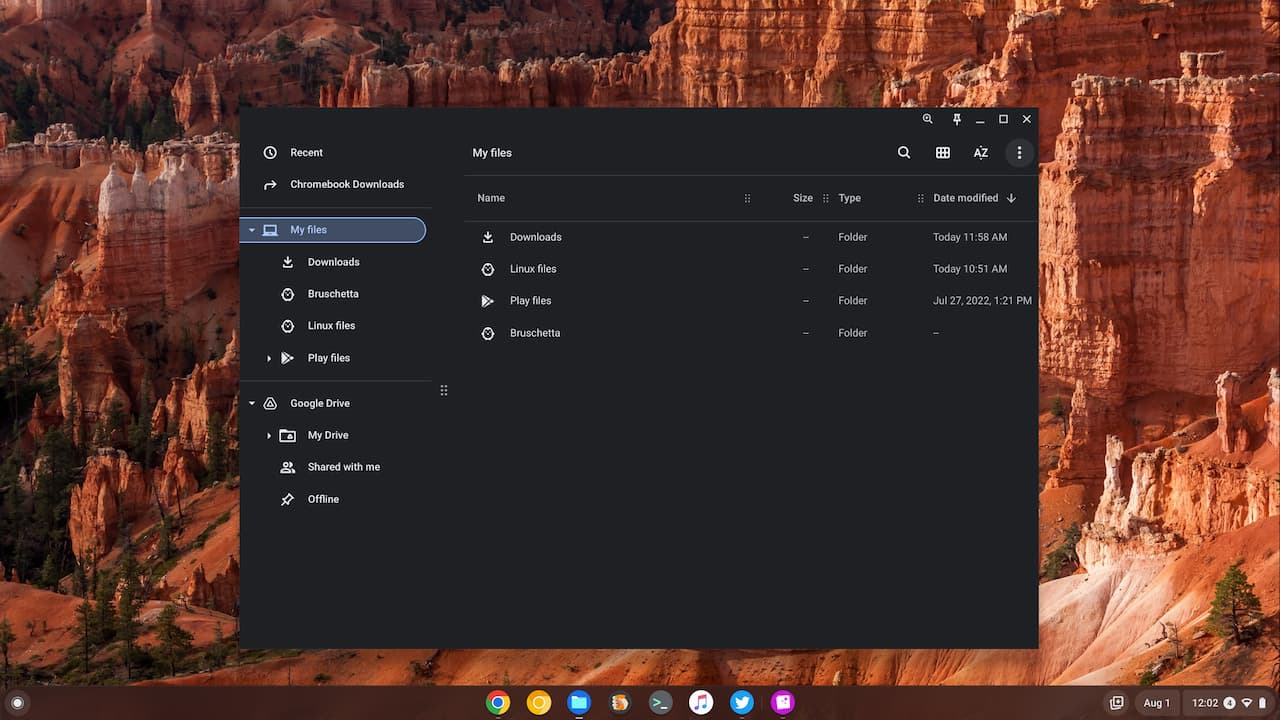 About the author
Kevin C. Tofel has covered technology since 2004. He's used ChromeOS since Google debuted the CR-48 in 2010, reviewing dozens of Chromebooks since then. He worked for Google's Chrome Enterprise team from 2016 to 2017, supporting the launch of Android app support. In his free time, he uses Chromebooks to learn software engineering at
Launch School
. In 2019, Kevin joined the CS Curriculum Committee at his local community college.
Liked this content? Subscribe for the free, weekly newsletter