Asus Chromebox 4 launches with 10th-gen Intel Core processors, WiFi 6
It definitely seems to me that Chromeboxes are on a two-year refresh cycle. The last one was in 2018 with 8th-Intel chips and this year, we're seeing new models with 10th-gen processors. The latest is the Asus Chromebox 4, which follows the HP Chromebox G3 that went on sale last month. And like most Chromeboxes, there are few differences between different branded models.
The predecessor to the Asus Chromebox 4 had a starting price of $239 back in 2018. This refreshed model will set you back $50 more, as the base configuration with Intel Pentium Celeron costs $289. That's a tad more than HP's Chromebox G3, which starts at $257.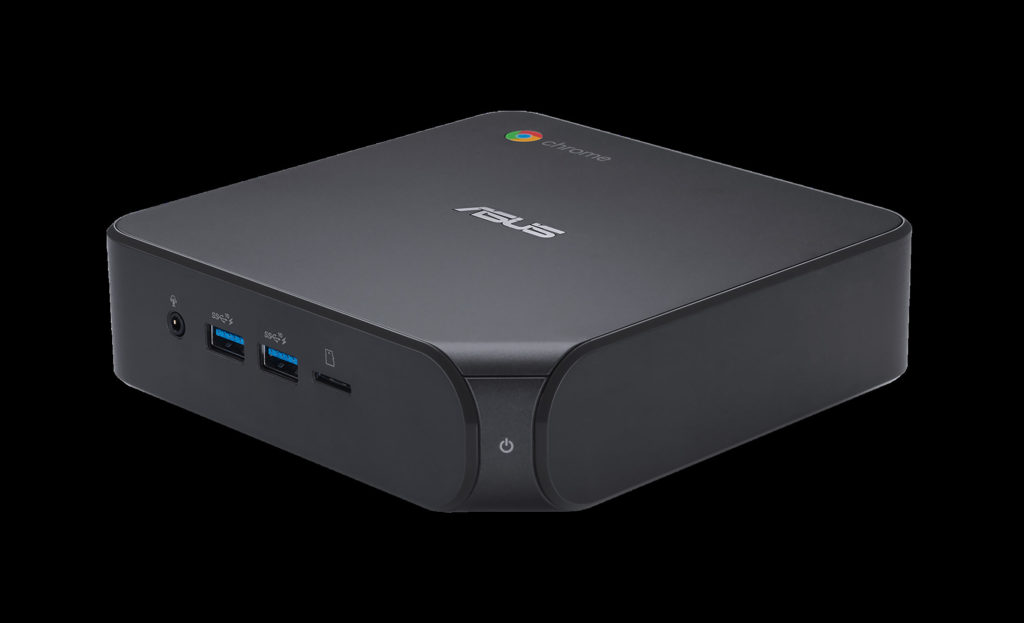 So what do you get for your extra money?
Obviously, the more capable 10th-generation Intel processors, which are the aforementioned Celeron 5205U, Core i3-10110U, Core i5-10210U, or Core i7-10510U. Wireless connectivity is boosted as well with support for 802.11ax networks, aka: WiFi 6. Bluetooth 5.0 and Gibagit wired ethernet support is also on board. Memory choices are either 4- or 8GB while there are four different storage options:
32G eMMC
64G eMMC
128GB M.2 SATA SSD
256GB M.2 SATA SSD
Being a Chromebox, there's no lack of ports and slots. A pair of USB Type-A3.1 Gen2 and microSD card reader are on the front, while the back adds a trio of USB Type-A 3.1 and one USB 3.2 Type-C jacks, as well as a pair of full-sized HDMI outputs. Asus says you can power three 4K displays with the HDMIs and the Type C output.

Asus will begin selling the new Chromebox 4 next month. There's no information yet on the different configuration pricing; only the base model. The company will offer a bundle package that includes a Chrome OS wired keyboard and mouse.
Since most Chromeboxes get a refresh around the same time, there isn't much to differentiate between them, whether you're considering one from Acer, Asus or HP. I wonder if Asus missed an opportunity to stand out a little, given that its base price point is above the HP Chromebox G3.
The company announced 11th-gen Intel laptops back in September, so maybe Asus should have broken the cycle by using newer chips this time around. That would be a nice differentiation from the other brands and help justify a higher cost.