Chrome OS notifications settings appear to be getting a revamp
If you're used to clicking the Notifications icon in the system tray of your Chromebook, you might want to consider breaking the habit. According to Google, Chrome OS notifications settings have changed in Chrome OS 96. However, it doesn't appear that all of the changes are in place just yet.
Here's what Google officially says on this topic:
Notification settings have been moved from Quick Settings to a dedicated new Notifications page within Chrome OS Settings.
Indeed, I do see an experimental flag at chrome://flags#os-settings-app-notifications-page with the following description: "If enabled, a new App Notifications subpage will appear in the CrOS Settings Apps section. After toggling this flag a few times, it appears that it's enabled by default in Chrome OS 96. So I went to Settings, Apps to see what's there. And it's only slightly different from before.
Here's what it looks like now with both the Apps settings and when clicking the Chrome OS notification settings: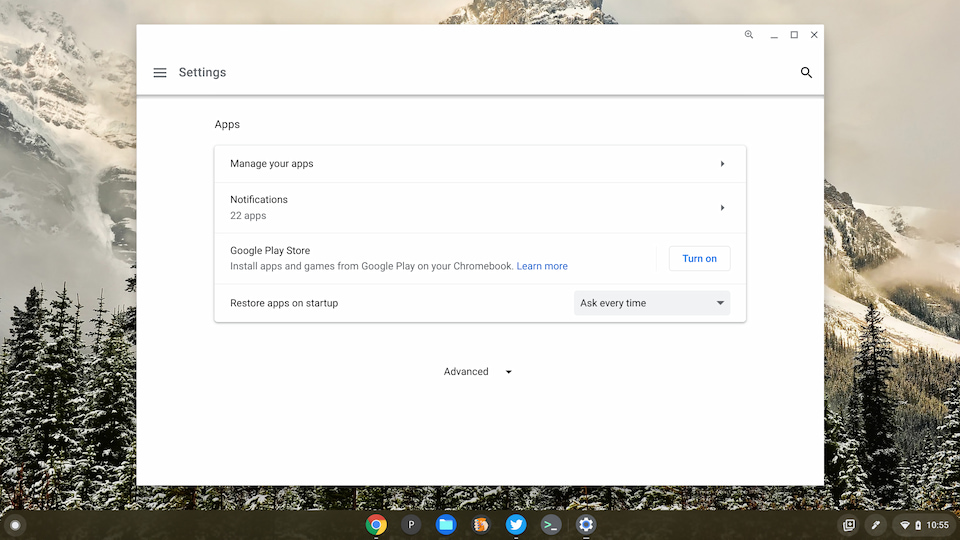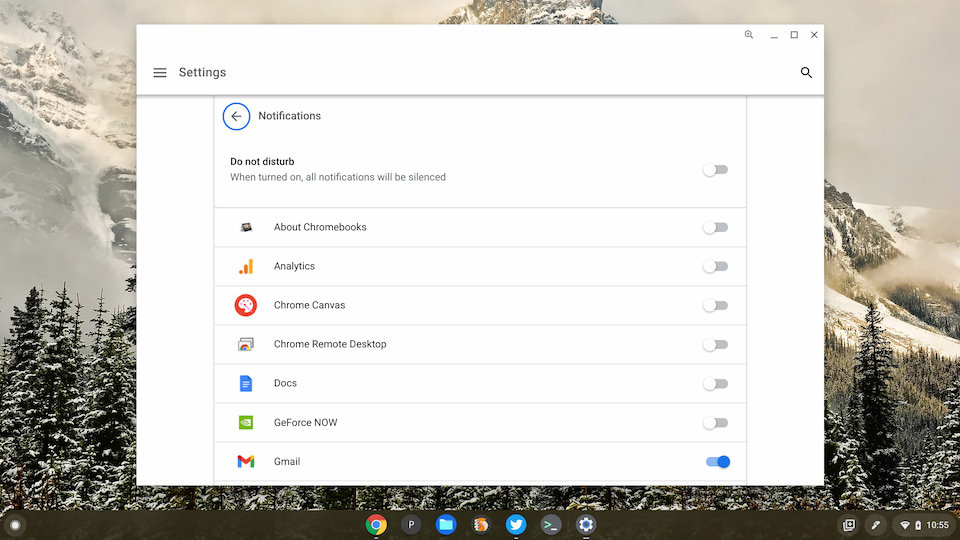 I don't have a photographic memory, but it appears to me that these toggle buttons to enable or disable notifications are new. By the way, you can click anywhere on the line of an app to change the toggle.
If I recall correctly, these used to be clickable arrows that took you to another screen to manage notifications and app permissions. So if my memory is accurate, there's one less click involved.
That's not a huge change by any stretch, of course. However, it looks to me like the Chrome OS notification settings currently available directly from the Quick Settings in the system tray may be going away. I could be wrong on that. It makes sense though, given the specific language that Google used for this feature change in Chrome OS 96.
Personally, I wouldn't mind if that happened. It's a better user experience to have a single place to manage a feature, such as Chrome OS notification settings. I'm sure that others will feel otherwise of course. We'll have to wait and see if my hunch is correct because for now, it appears that notification settings are in a transitory state.