As a follow up to last year's HP Elite Dragonfly Chromebook, the company introduced the HP Dragonfly Pro Chromebook at CES 2023. This model isn't as thin and light as its predecessor but still packs powerful ChromeOS performance blended with some cloud-gaming aspects.
HP Dragonfly Pro Chromebook design
Right off the bat you'll notice a more traditional clamshell design with the HP Dragonfly Pro Chromebook. Instead of a thin, wedge-like chassis, the new device is thicker at 0.7-inches all around. The 3.3 pound weight adds a half-pound by comparison to the Elite Dragonfly as well. Inside are similar hardware components though, so there shouldn't be a sacrifice in performance. A slightly larger battery might help with run time as well.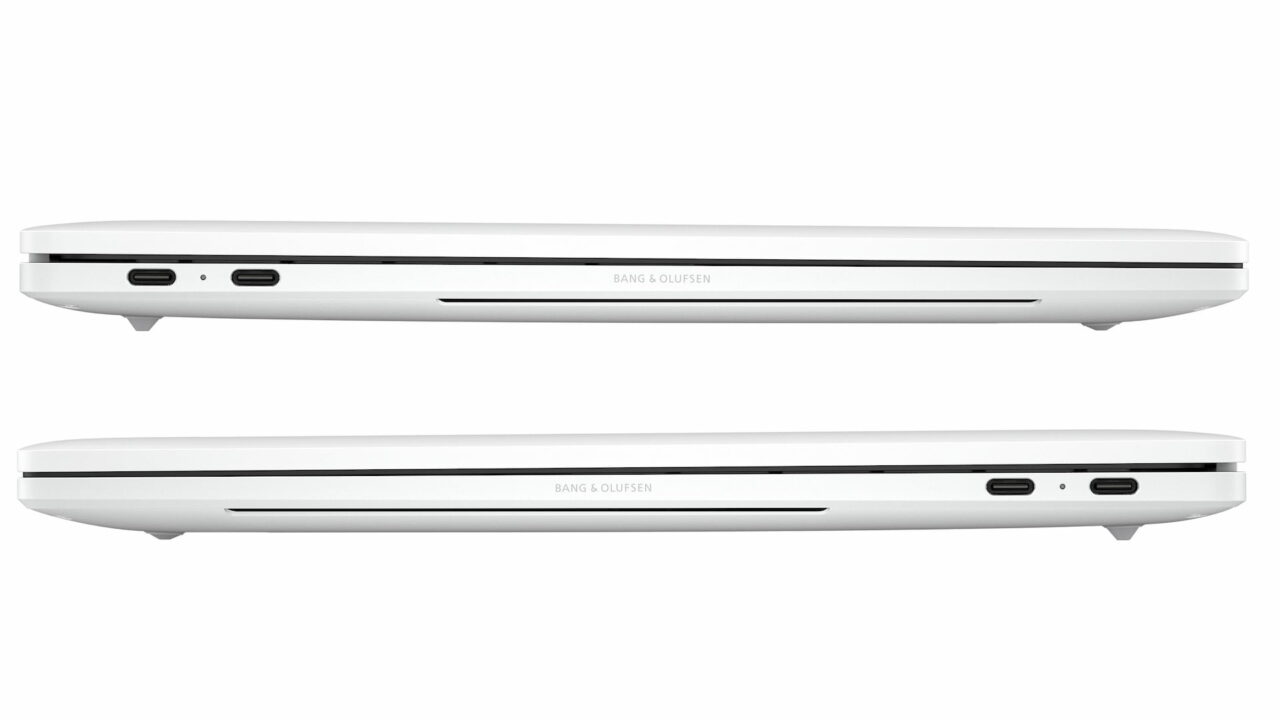 This design allows HP to add more ports. Specifically, the HP Dragonfly Pro has two USB 4.0 Type-C jacks on each side. All of them support the Thunderbolt 4.0 standard as well.
The larger 14-inch IPS display has a resolution 2560 x 1600 and gains touch capabilities. Even better though? That display can output up to 1200 nits of brightness with support for 100% of the RGB color gamut.
Speaking of RGB, the HP Dragonfly Pro Chromebook keyboard supports colored backlighting. HP worked with Google to sync the keyboard colors with your Chromebook wallpaper theme. You also get a full row of function keys with a few more than found on standard Chromebook keyboards.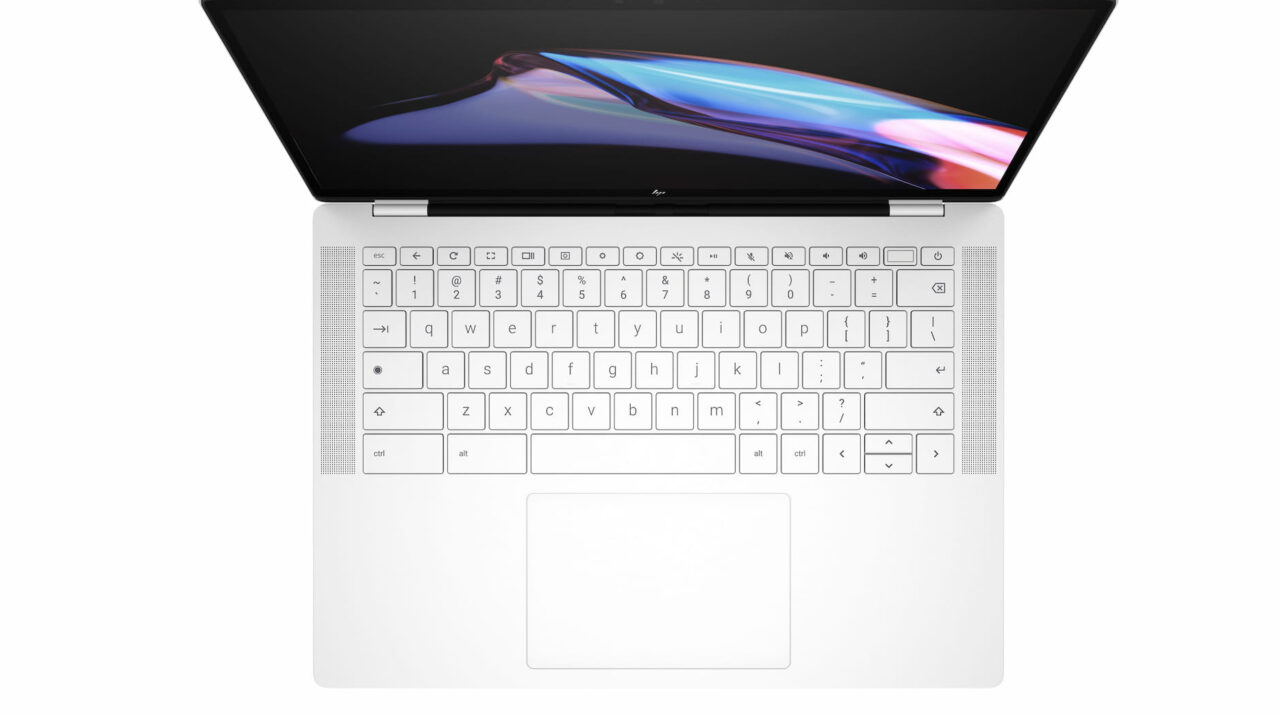 Premium hardware on the inside
Unlike last year's model, which started with a Core i3, HP is going big. The HP Dragonfly Pro Chromebook is powered by a 12th gen Intel Core i5-1235U processor. Unfortunately, Intel Iris Xe graphics aren't present. You're looking at the standard Intel UHD integrated GPU for some reason.
However, this Chromebook comes with 16 GB of LPDDR5 memory and 256 GB of PCIe NVMe SSD storage. That's your one and only single configuration and it's a good one.
The webcam is an 8 megapixel sensor, which HP says is "the world's first 8 MP user-facing camera in a clamshell Chromebook." I'm sure that's true but I'll want to see how it handles different lighting situations before saying this is a win. I do think the quad-speaker setup is compelling though. There are a pair of up-firing speakers and a pair that fire downward.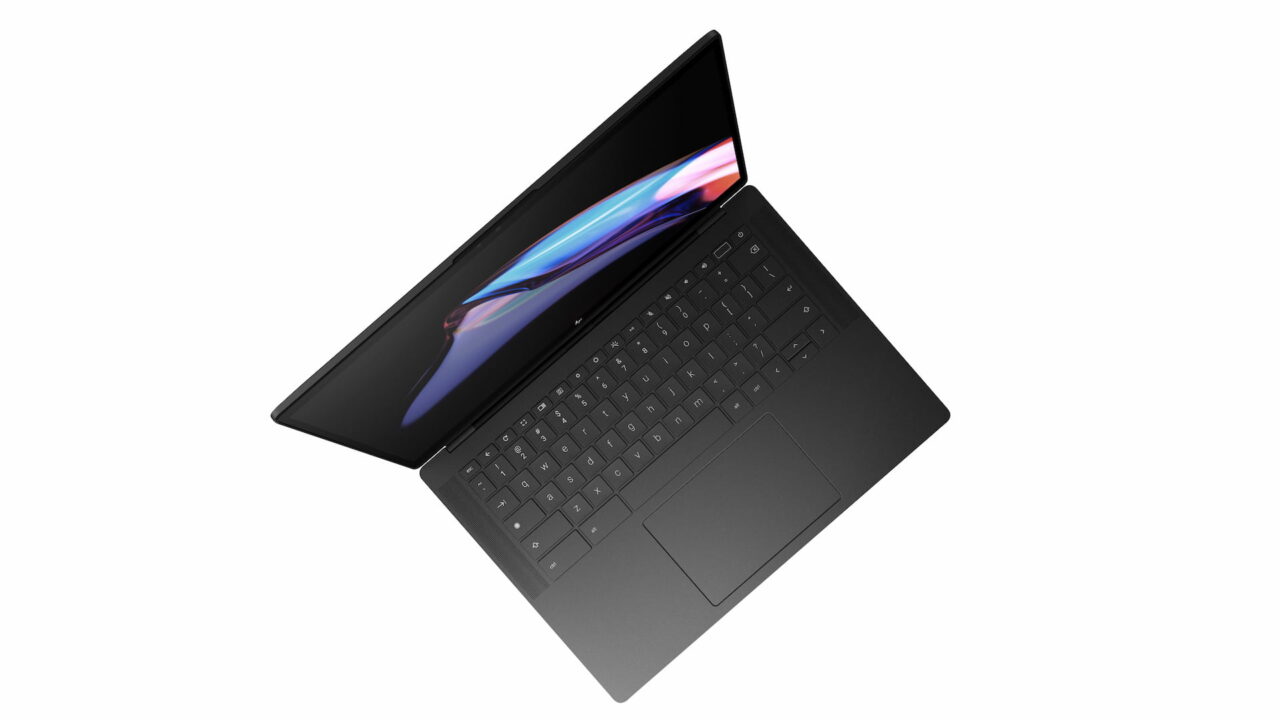 Wi-Fi 6E and Bluetooth 5.2 are your included connectivity options and the 51.3 WHr battery is rated for "all day usage." I'm guessing that equates to around 7 or 8 hours of real usage. The slightly larger battery capacity from the Elite Dragonfly may be offset by the higher resolution and Core i3 chipset in the HP Dragonfly Pro Chromebook. We'll see.
Here are the official specs for those interested: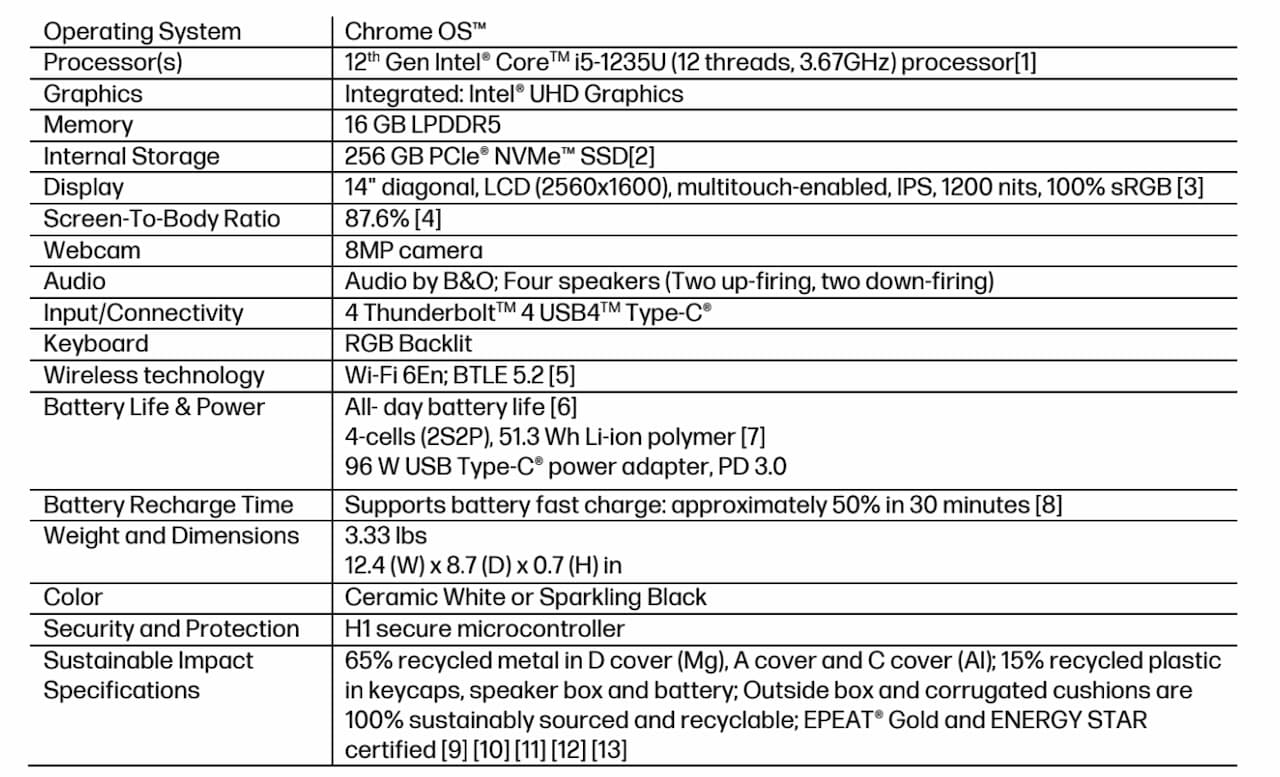 It all comes down to price
Considering the HP Elite Dragonfly Chromebook pricing in 2022 at launch, I think the success of the HP Dragonfly Pro Chromebook will hinge largely on the price. There's only one model available, which eliminates both choice and confusion. But it's clearly a very capable, high-end premium model. Unfortunately, HP has not shared pricing. The company says those details will be available closer to the launch later this spring.
Ideally, I'd like to see a $999 or lower MSRP. Why? Because there are no primary standout features here like the haptic trackpad found on last year's model. While nice features include the haptic trackpad and super bright display, they don't quite justify a price over $1,000 to me.
Essentially, you can get a comparable Chromebook with good trackpad and screen brightness and similar or better performance for less. So HP may need to compete more on price to gain retail sales and attention.
I will say that HP learned a lesson from last year's Elite Dragonfly Chromebook launch.
Initially the company touted that model as a relatively expensive Enterprise device. But it also landed as a consumer model, still at a relatively expensive price. Having two identical devices with some differences in warranty and Chrome Enterprise licensing seemed confusing to me. Making one single HP Dragonfly Pro Chromebook model eliminates the questions raised over its predecessor.
Update on January 5: Although the spec sheet doesn't mention a haptic trackpad, some hands on time with the device confirms it does have one. And my initial impressions are that this is an excellent Chromebook in terms of performance, build quality and materials. The quad speakers were impressively loud, even in a crowded Vegas ballroom.
More to follow once review units are provided, of course.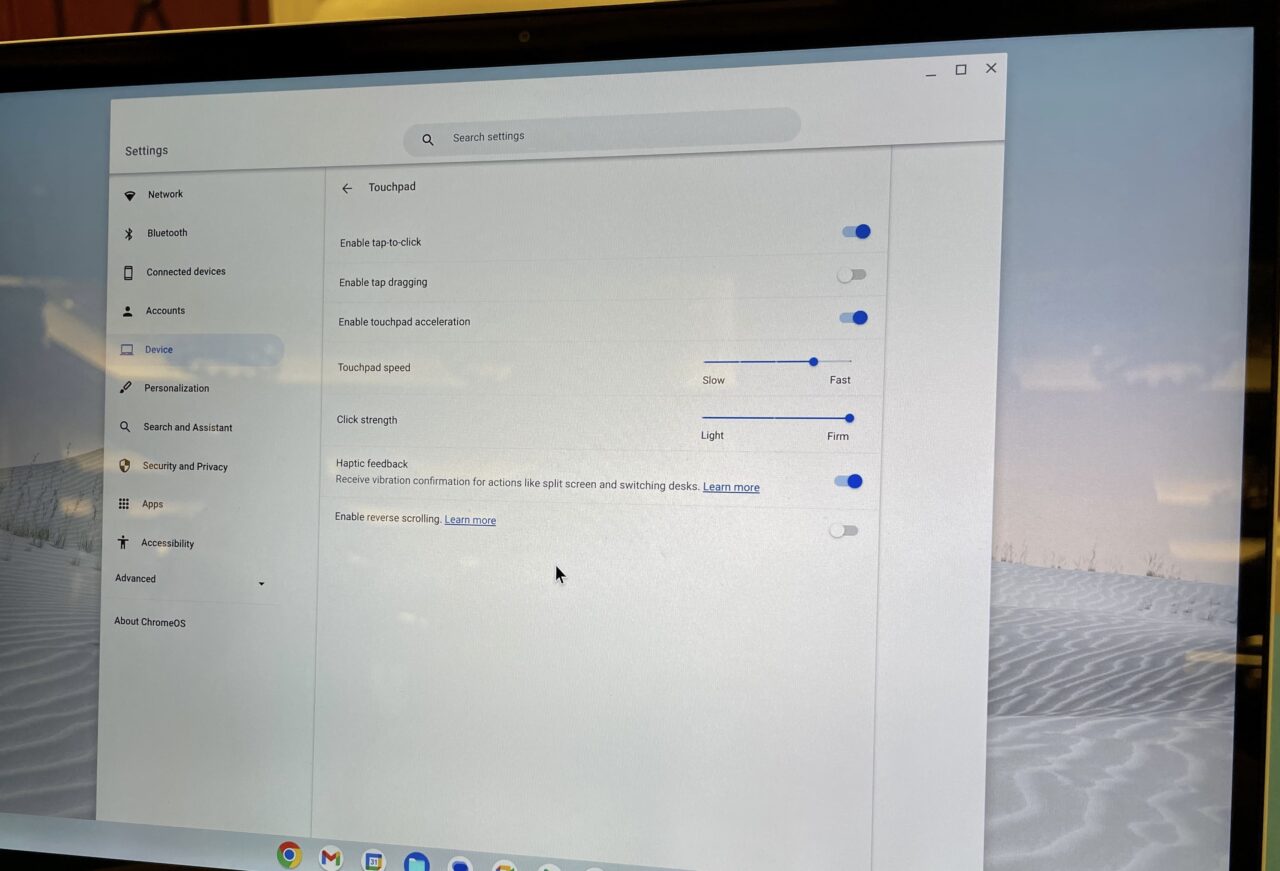 About the author
Kevin C. Tofel has covered technology since 2004. He's used ChromeOS since Google debuted the CR-48 in 2010, reviewing dozens of Chromebooks since then. He worked for Google's Chrome Enterprise team from 2016 to 2017, supporting the launch of Android app support. In his free time, he uses Chromebooks to learn software engineering at
Launch School
. In 2019, Kevin joined the CS Curriculum Committee at his local community college.
Liked this content? Subscribe for the free, weekly newsletter