Here's the HP Elite Dragonfly Chromebook price by model
At the tail end of a call I had with HP today, the company shared the HP Elite Dragonfly Chromebook price by model. Make no mistake, you'll be paying a bunch if you want this premium Chrome OS laptop. Then again, I'm pretty sure someone told you that months ago. Yes, the base model is $1,149, but the cost quickly goes up from there.
Let's set expectations first
Before sharing the configurations and full prices that may be discounted by retailers, let me first share a bit about the briefing call.
While you, or I, as a consumer may want the HP Elite Dragonfly Chromebook, the messaging on today's call was 99% about the enterprise. Yes, we consumers can purchase this device. And yes, we'd be getting what's currently the most powerful, premium Chromebook on the market.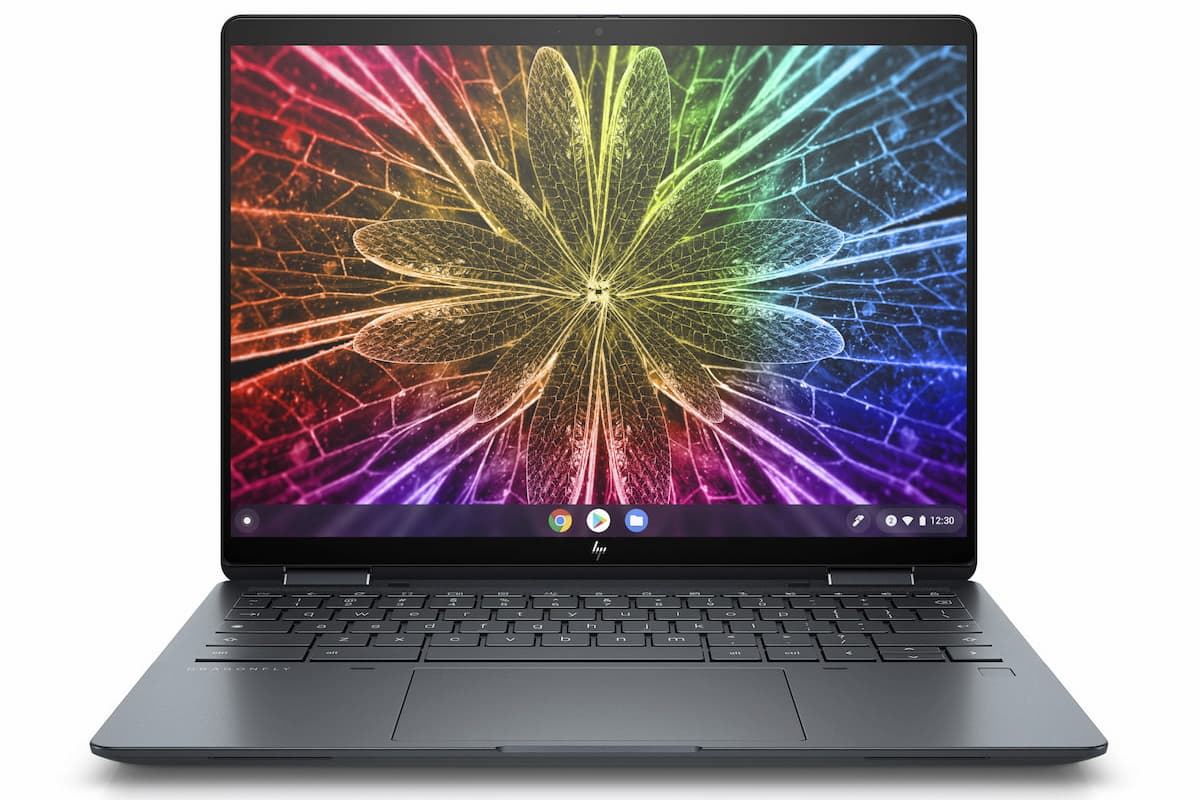 However, based on HP's presentation today, this Chromebook appears to be designed first and foremost as a premium enterprise device.
I mention this because it may explain the HP Elite Dragonfly Chromebook prices and configurations. This is a thin, light, high-performing Chromebook with a slew of features that businesses will readily pay more than $2,000 for. Included in that cost are a longer warranty and a Chrome Enterprise license, which consumers may not need or want.
But the hardware and operating system are the same. So, how could such a device have a more consumer-friendly, market-competitive sub-$1,000 price tag? It can't, save for any sales or discounts. Again, this is just to level-set your expectations, although I'm not at all surprised by the pricing.
Models and pricing for the HP Elite Dragonfly Chromebook
With that perspective in mind, here's what HP shared on the configurations and costs:
I've spent a few hours thinking over these configurations and prices. And a few observations come to mind.
First, there really isn't a "consumer" version of the HP Elite Dragonfly Chromebook with a Core i7. I say that because both of the models with the 12th-gen Core i7 support vPro, which is an Intel security feature enterprises want. These models also include the Chrome Enterprise license. You can certainly purchase one of these models to get the best chipset, but you'll be paying for other things you don't want or need.
Second, there really isn't a "consumer" option for 16 GB of memory. That's currently reserved for the two Core i7 models. The "best" configuration without paying for a Chrome Enterprise license or vPro is a Core i5-1235U with 8 GB of memory and a 256 GB SSD. That HP Elite Dragonfly Chromebook price is $1,449.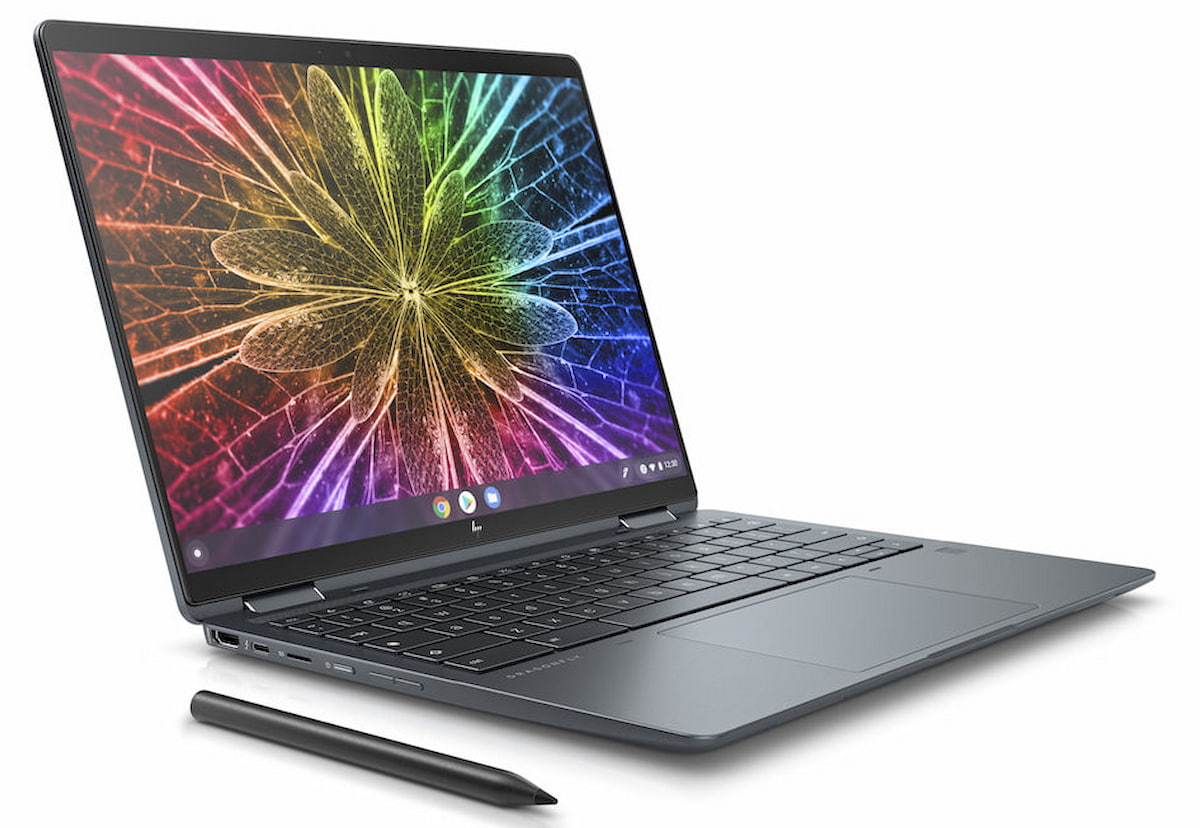 The review model I'm testing uses a similar Core i5-1245U that does have vPro support and the same 256 GB of storage. It also includes a 4G LTE modem, so it doesn't quite appear on this price chart. HP said the review unit cost would be roughly between the $1,449 model and the $1,554 configuration.
Keep in mind that the costs are pricing from HP. I would expect to see slightly lower pricing from online and big-box retailers. I can't estimate those prices though, so we'll have to wait and see.
Is the Core i3 version "good enough"?
Given the price jumps as you move up in hardware specifications, the real question in my mind would be if the Core i3 will meet your needs at $1,149? Obviously, I don't have the answer to that because I don't have that model.
What I do have is information about an alternative that I think many will consider. The Acer Chromebook Spin 714 which will start at $749.
No, you won't get a haptic trackpad. Nor will it be as thin and light as the HP Elite Dragonfly Chromebook or have a 3:2 display.
Instead, you'll get a 14-inch 16:10 touch screen with 1920 x 1200 resolution and the option for 2560 x 1600. Inside you'll find a 12th-gen Core i5 and the same 8 GB of memory / 256 GB NVMe local storage as the HP. I'd expect upgrade options for 16 GB of memory, more local storage, and hopefully, some Core i7 choices.
The point here is that if you sacrifice some of the nice features of the HP (and I admit, they are nice features), you'll gain in some other areas that may be important to you.
Right off the bat, I'm highly unlikely to purchase my own HP Elite Dragonfly Chromebook, no matter how good the review experience is. I use Linux heavily on my devices for coding, so I prefer having 16 GB of memory. That's not happening unless I also add enterprise features that I don't want.
You likely have other needs or preferences. That's normal. So you'll need to make the same purchase decision based on which device works best for you and your budget.
I'll have more to say about this when I complete my review of the HP Elite Dragonfly Chromebook. However, I wanted to share the pricing information in advance to help you frame your own decision.