New Samsung Chromebook certified by the Wi-Fi Alliance. New Plus, Pro or something else?
There's not much to go on here but the Wi-Fi Alliance certified a new Samsung Chromebook earlier this week. The model number is XE525QBBI, which doesn't correspond to any currently available Samsung devices.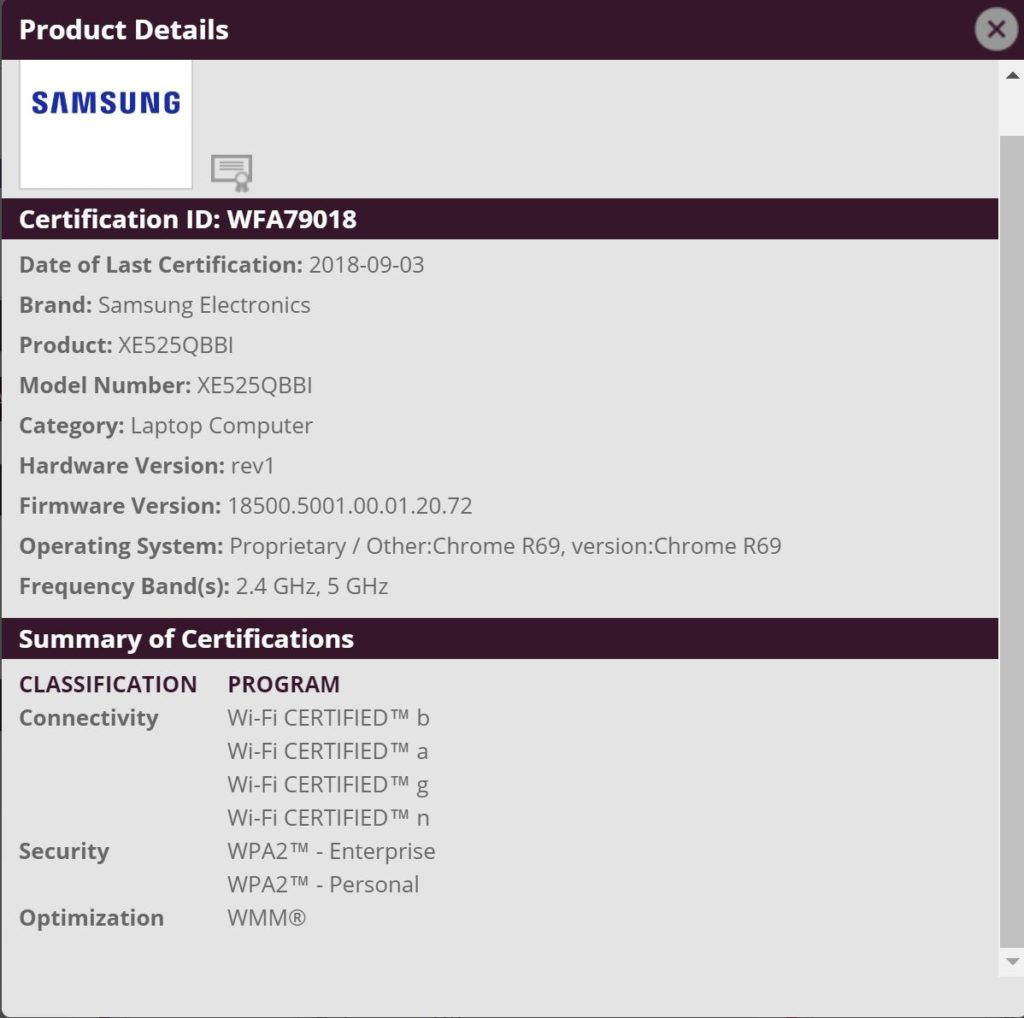 Note that these are the most recent model numbers for Samsung Chromebooks:
2018 Samsung Chromebook Plus: XE521QAB
2018 Samsung Chromebook Pro with backlit keyboard: XE510C25
Since Samsung recently introduced the new Chromebook Plus v2 with considerable changes — switching from an ARM to X86 chip, modifying the screen resolution and adding a 13-megapixel camera — I'm leaning towards this being a refresh of the Samsung Chromebook Pro.
There's evidence of a new Pro model with LTE, so it's possible this is the model. Unfortunately, the Wi-Fi Alliance doesn't test or certify any LTE device capabilities. And so far, I haven't found any references to this device in the FCC database, which is where one would find LTE test results.
The other alternative, of course, is a completely new Samsung Chromebook, perhaps something more along the lines of higher-end competition to the recently announced Dell Inspiron 14, Lenovo Yoga Chromebook C630, or the previously introduced Acer Chromebook 13 and Chromebook Spin 13, which are expected soon in stores. I'll keep digging.