Oh well, no Gen 3 Snapdragon 7c Chromebooks coming after all
Chalk up another missed opportunity for ARM-based Chromebooks. Based on a great find at ChromeUnboxed, it's clear that there are no Gen 3 Snapdragon 7c Chromebooks coming to market. This is after two successive generations of Snapdragon 7c Chromebooks, which showed some promise with a next-gen chip upgrade.
If you're not familiar with the previous ChromeOS laptops that used these Qualcomm chips, maybe these names will ring a bell. The HP Chromebook 11 x2 from 2021, for example, was powered by a first-gen Snapdragon 7c. That year also saw an Acer Chromebook Spin 513 model with the same system-on-a-chip or SOC. Battery life on both was above average while general performance was below it.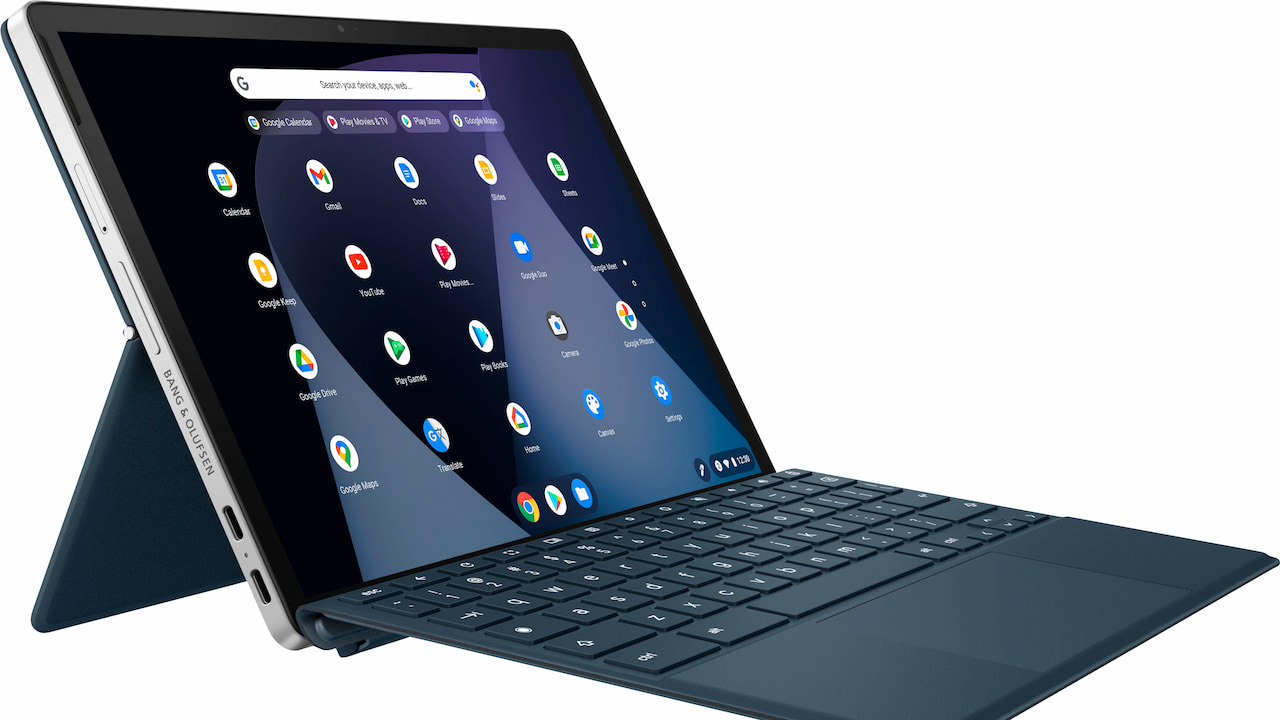 Enter the Gen 2 Snapdragon 7c in 2022, to be found in another pair of Chromebooks. These device names might sound more familiar to most people. I'm talking about the Lenovo Chromebook Duet 3 and Duet 5 tablets. The battery life was just as good as that of the prior chipset, while performance got an observable boost as well. Priced $300 below the original HP Chromebook 11 x2, the Duet 3 was a close runner-up for Chromebook of the year in 2022.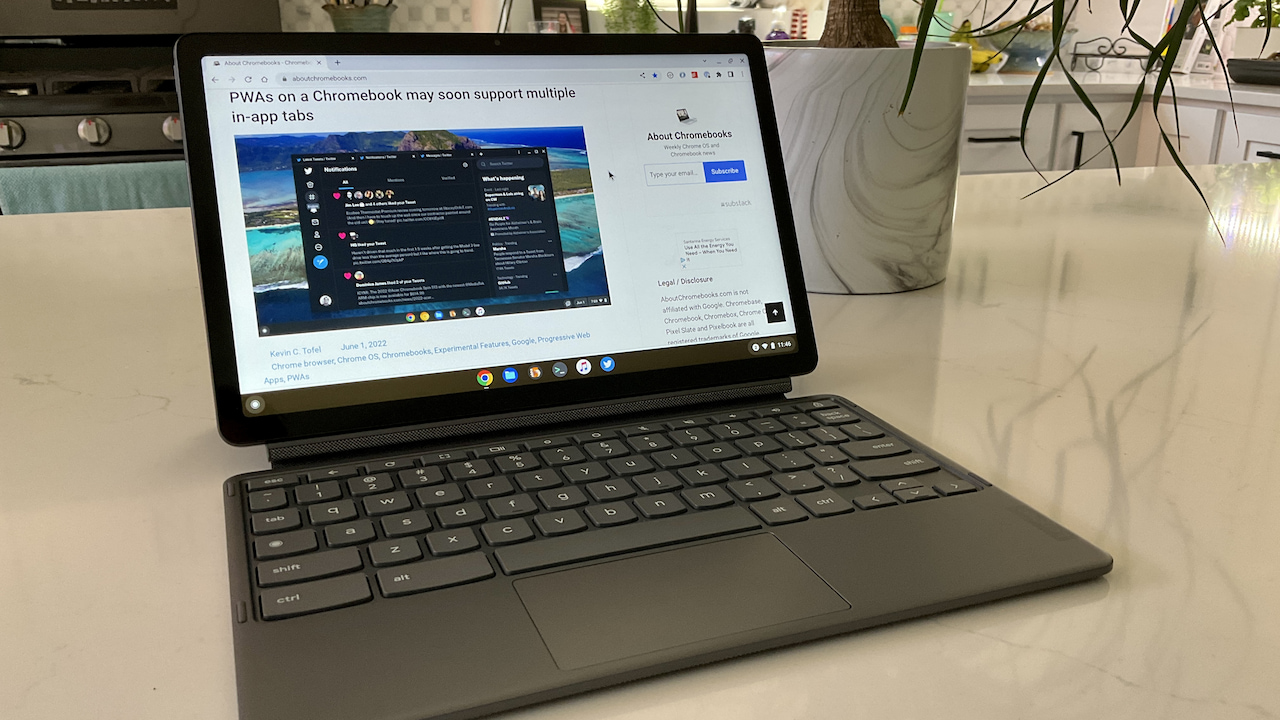 And yet, there was the promise of Chromebooks with a Gen 3 Snapdragon 7c. Could more gains be made with a more advanced chip process to boost performance without sacrificing great battery life? On paper, yes. At least I thought so when Qualcomm announced the Gen 3 Snapdragon 7c in December 2021. And why wouldn't I when Qualcomm was touting this:
Purpose-built for users across our Windows PC and Chromebook ecosystem, the 6nm 7c+ Gen 3 delivers an up to 60% faster CPU performance and up to 70% faster GPU performance uplift. The Qualcomm AI Engine enables AI-accelerated experiences through 6.5 TOPS of performance, which is unprecedented in the entry tier. The 7c+ Gen 3 also introduces 5G connectivity for the first time in an entry-level platform, raising the bar of accessible connectivity for affordable device users. The integrated Snapdragon X53 5G Modem-RF system supports 5G sub-6 and mmWave– enabling download speeds of up to 3.7 Gbps. The addition of FastConnect 6700 brings multi-gigabit Wi-Fi 6 and 6E with speeds up to 2.9 Gbps
Alas, this isn't meant to be.
According to the code commits by Google developers, as found by Chrome Unboxed, every single ChromeOS compute board with a Gen 3 Snapdragon is canceled. We'll have to look to MediaTek for the next great ARM-based Chromebooks in the near term.
That's not necessarily a bad thing as the MediaTek Kompanio 1300 chipset appears to be quite capable. Even the Kompanio 1200 in a Chromebook is impressive to me.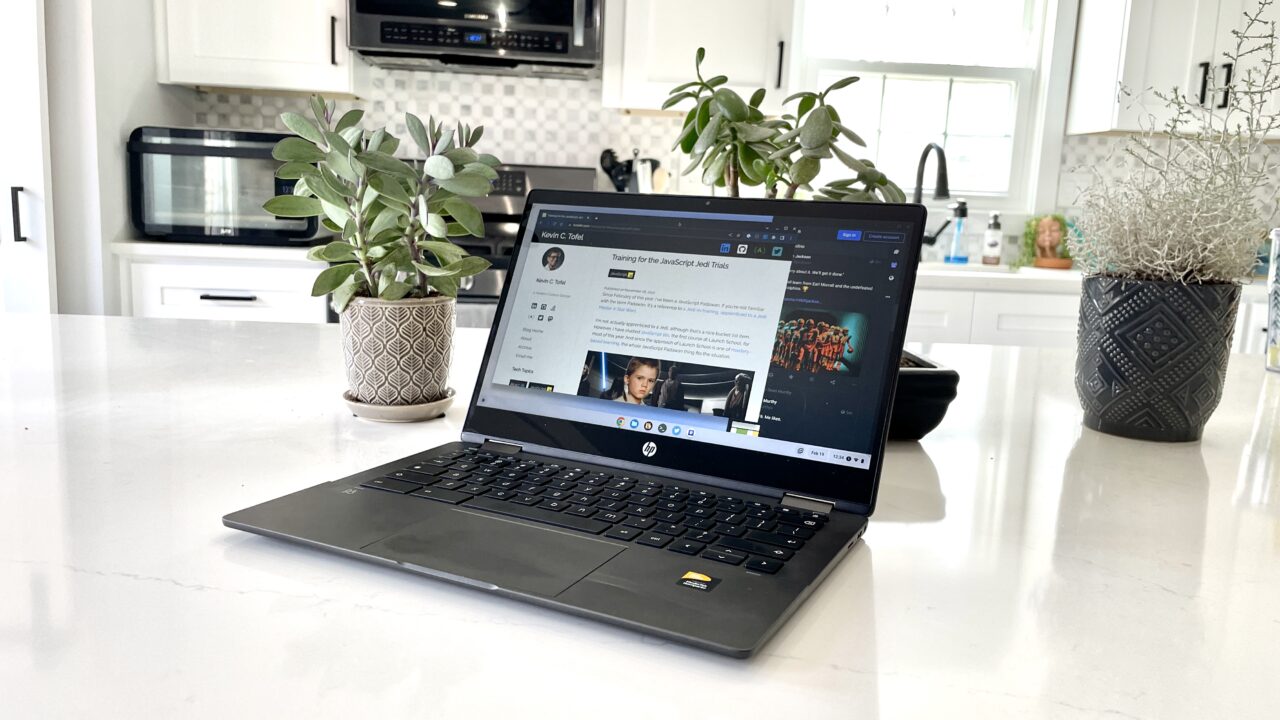 I noted this in my review of the HP Chromebook x360 14b last year, saying:
The chipset inside the HP Chromebook x360 14b isn't going to let you down. No, you're not getting what I'd call premium performance but you're not paying a premium price either. And you're getting a fanless Chromebook with excellent battery life.
Unfortunately, there are more Chromebooks available with older, slower MediaTek chips in them than with these silicon siblings. So there's definitely room in the market for Gen 3 Snapdragon 7c Chromebooks. Whether it's Qualcomm, Google, or the hardware makers themselves that don't want to fill that need, it doesn't matter. It's not happening.
I can only assume that the chip costs and/or development were too high, or that Qualcomm simply doesn't see enough of an opportunity in the market for ARM-based Chromebooks. Maybe it's both reasons or something else entirely.
The shame of it is this: Unless ARM chips are pushed forward with ChromeOS, there eventually won't be a market for such devices at all. And I think there still is one.
What Chromebook user doesn't want adequate performance and long battery life? I know I do, as I ironically just wrote that it's time for an HP Chromebook 11 x2 successor last month. Oh well…