The $729 Acer Chromebook Spin 714 discount price is back down to $599. That's a compelling deal on this 12th gen Intel Chromebook with a Core i5 processor. I bought one of my own earlier this year and it's currently my daily driver.
This ChromeOS laptop may not have the build materials and design of the HP Elite Dragonfly Chromebook. And it certainly doesn't have the haptic trackpad found on the Dragonfly either. When compared to the other 12th gen Intel Chromebooks though, you can see what it does have. And for less money.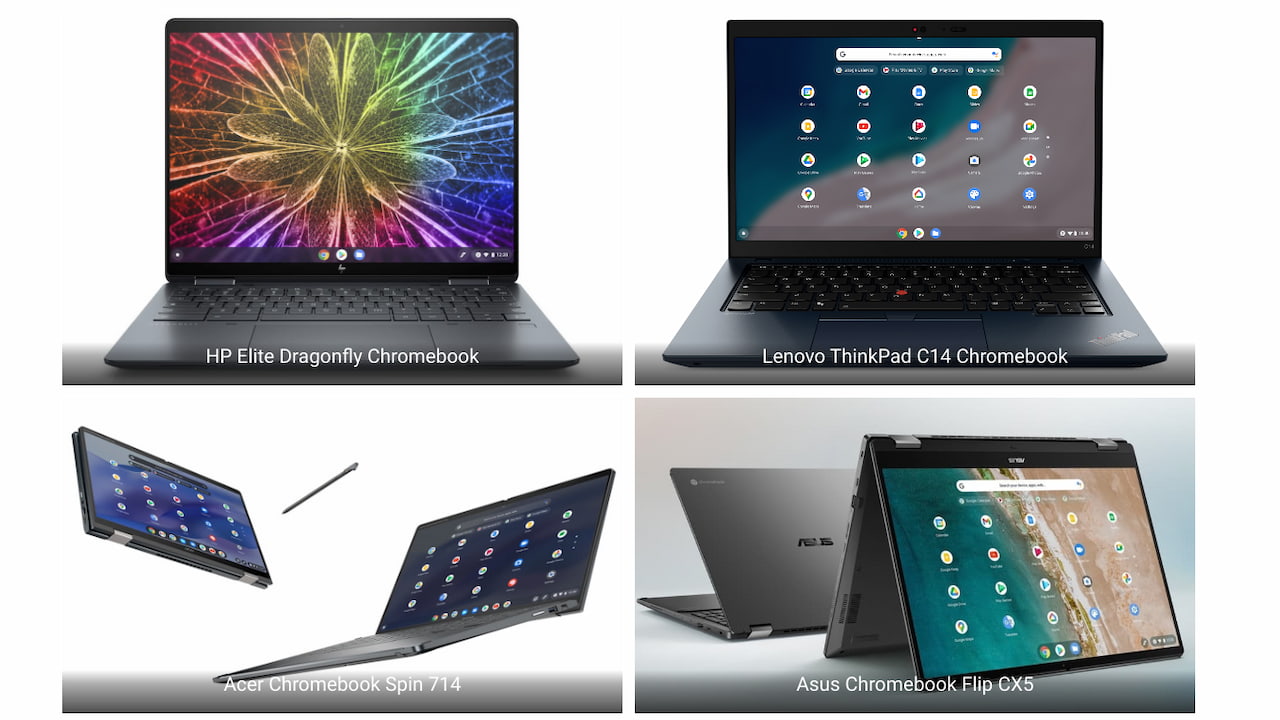 There's the Intel Core i5-1235 CPU with Intel Xe graphics, for example. It offers performance at or slightly better than the HP and the comparable Lenovo ThinkPad C14 Chromebook. It also has 8 GB of RAM, which all three devices include. And the 256 GB SSD is double what the Dragonfly provides while being on par with the ThinkPad.
All three Chromebooks have the same capabilities when it comes to Wi-Fi and Bluetooth. And all three offer the standard range of USB and Thunderbolt ports. The ThinkPad does have a pair of USB Type-A ports, which is one more than its competitors.
In terms of displays, the Acer Chromebook Spin 714 is right in the middle of these options too. It's a 14-inch, 16:10 touch panel with 1920 x 1200 resolution. The HP has my preferred 3:2 aspect ratio with a 13.5-inch screen, while the ThinkPad goes wide with a 16:9, 14-inch display.
This package might not look as nice but it certainly provides a great ChromeOS experience. From my review:
"Sure, you're giving up some premium feel and functionality. But you're getting one of the most capable devices for money available today. If you can overlook what might appear to be a bit recycled in terms of design, this "ugly duckling" will shine in value and performance."
All in all, the Acer Chromebook Spin 714 is very competitive when it comes to specifications. And even at its full price of $729, it's less expensive than the other 12th Intel Chromebook options.
I know I said this model wasn't likely for me as I would rather have 16 GB of memory to support my daily Linux usage. But I bought this Acer Chromebook Spin 714 on sale for $629, and it's meeting my needs. If you think it will meet yours, you can get one for $30 less than I paid and a whopping $129 less than MSRP.
Read my full review here before you decide to buy.
Updated on January 4 to reflect this sale is again available.
About the author
Kevin C. Tofel has covered technology since 2004. He's used ChromeOS since Google debuted the CR-48 in 2010, reviewing dozens of Chromebooks since then. He worked for Google's Chrome Enterprise team from 2016 to 2017, supporting the launch of Android app support. In his free time, he uses Chromebooks to learn software engineering at
Launch School
. In 2019, Kevin joined the CS Curriculum Committee at his local community college.
Liked this content? Subscribe for the free, weekly newsletter