Deal alert: A refurbished $649 Google Pixelbook Go can be had for $529.99
As long as you don't mind getting a refurbished unit, you can snag the base model Google Pixelbook Go for $119.01 off at Best Buy. I noticed this deal last week but have been mostly offline due to some illness management. Frankly, I'm surprised this deal hasn't sold out during that time as I think the Core m3-powered Pixelbook Go is a fantastic device for the majority of Chromebook users.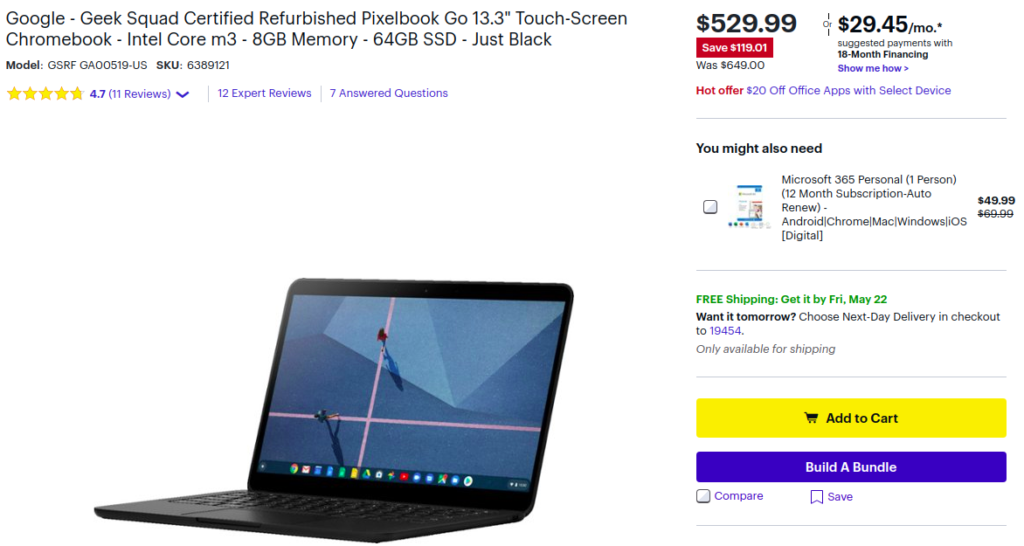 Indeed, I called the Pixelbook Go my Chromebook of the year for 2019, even with a few specific limitations that some people may not overlook.
What are they?
Well, if you can't live with a 16:9 widescreen display aspect ratio, the Pixelbook Go isn't for you. Nor if you want a 2-in-1 device with a display that folds 360-degrees for tablet usage; you can't do that with the Go, so logically, there's no digital stylus support either.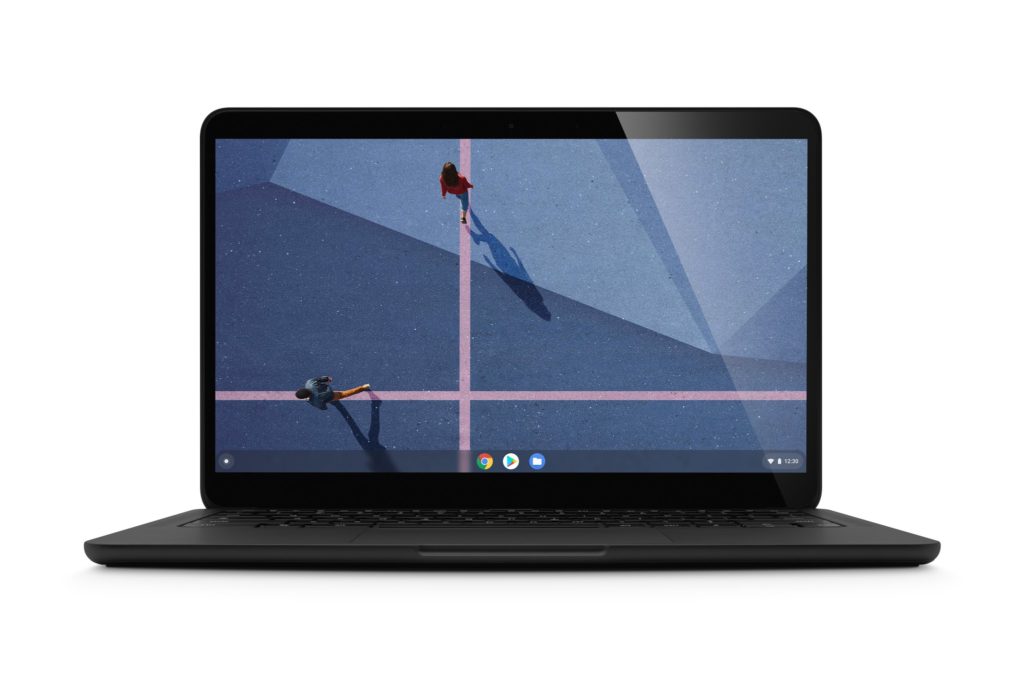 However, if you don't mind those missing features, you're getting a well-designed and built, super-thin Chromebook that will handle most, if not all, of your Chrome OS needs. And that's with the Core m3 processor, which is aided by 8 GB of memory.
When I dubbed this my top pick for 2019, it was for these reasons:
Lighter and thinner than any similarly sized Chromebook.
Better design and materials than most Chromebooks
Speakers that are on par with, if not better than, those found in the Pixel Slate, which easily produces the best sound from any Chromebook.
Improved hush-keys that are now what I consider the gold standard of Chromebook keyboards.
Outstanding battery life in such a thin package
Many balked at the $649 entry level price tag, which I can understand if you're specifically looking for the best internal hardware at that price point.
You certainly can get a more powerful Chromebook for that amount of money. But you'll likely compromise on some other functionality such as battery life, weight and/or thickness, or the keyboard.
Based on my initial review and a follow up one four months later, I think the Pixelbook Go is worth $649 for most people though, and at $529.99, that makes it even more attractive. Again, this is a refurbished unit, however, Best Buy's standard return period still applies.