Last month, I noted that you can purchase the HP Chromebook x360 13b with MediaTek K1200. And I have one in hand to share my first impressions. HP sells this convertible Chromebook with 360-degree hinge for $449.99 and there are two small customization options.
I should note that I have the base model, so the review unit provided to me from MediaTek doesn't have those options. One of them costs $30 and doubles the internal storage from 128 GB to 256 GB. The other option also costs $30 and adds backlighting to the keyboard.
Yup, $30 for backlighting; I think that's a little ridiculous, but it's HP's choice so…
What's inside the HP Chromebook X360 13b
Having clarified the price and options, here's a rundown of the full specs:
CPU
Octa-core MediaTek K1200, 4 Cortex A-78, 4 Cortex A-55,
Clock speed up to 2.6 GHz, fanless
GPU
5 cores, Mali-G57
Display
13.3-inch IPS 1920 x 1080 touch display, 16:9 aspect ratio,
250 nits brightness
Memory
4 GB memory
Storage
128 GB NVMe M.2 storage (256 GB option available)
microSD card reader
Connectivity
802.11ax (2×2) WiFi 6, Bluetooth 5.2
Input
Non-backlit keyboard, multi-touch trackpad,
720p wide view webcam with temporal noise reduction, dual-array microphones,
privacy shutter
Ports
2 USB Type-C 3.2, 1 USB Type-A, headphone/microphone jack
Battery
2-cell battery, 47 WHr capacity,
claimed runtime of up to 16 hours
Weight
2.95 pounds
Software
ChromeOS automatic updates (estimated) through June 2030
Right off the bat, it's nice to see the faster NVMe SSD for local storage in a MediaTek Chromebook. Most ARM-based ChromeOS laptops cheap out with slower eMMC storage.
And given the thinness of the HP Chromebook 360 13b, I think the range of inputs is reasonably good. Honestly, there's not a ton of room in the thin chassis to fit much more
I'm interested in the MediaTek K1200 performance
To be honest, I'm more interested in how the MediaTek K1200 chipset handles ChromeOS and less about the HP Chromebook. This chip, along with the beefier Kompanio 1380, is MediaTek's next step towards more powerful Chromebooks.
To be fair, I've only used the HP Chromebook x360 13b for a short time so I can't fully speak to the chipset's capabilities just yet. I can share a first impression, though.
While not what I'd call "zippy" compared to a recent Intel Core processor, the MediaTek K1200 doesn't frustrate me with slowness. For now, it lets me get around ChromeOS in a relaxed but capable fashion. An early Octane benchmark score may shed a little more light, for those who want a baseline.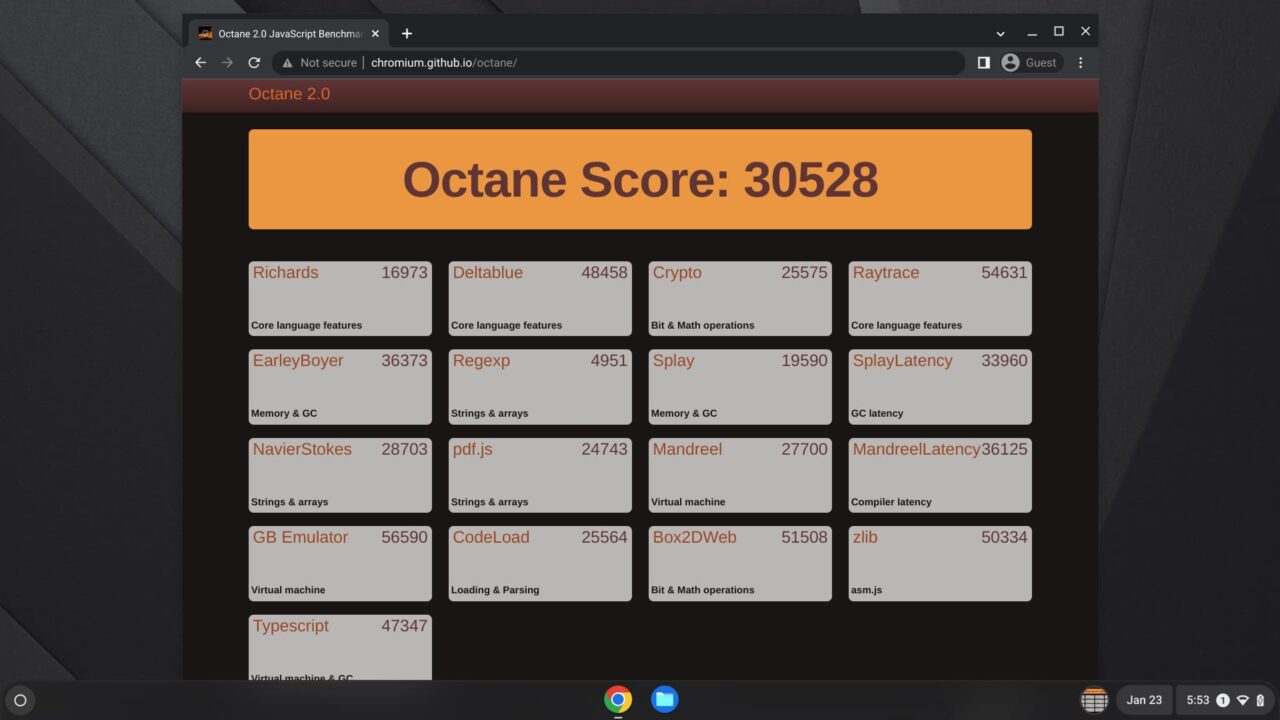 As much as I want to take a deeper dive into the MediaTek silicon — and I will in the full review — most people want to know about the Chromebook.
Well, even if the K1200 chipset is a screamer, I think HP missed the mark on some "table stakes" a compelling device should have.
The HP Chromebook x360 13b might hold back the MediaTek1200
The display appears perfectly fine to me. Nothing wonderful but nothing great. And 250 nits of brightness is, unfortunately, common at this price point.
I really like the inclusion of a "hamburger menu" key at the top right of the keyboard: Press it to see your Quick Settings and notifications. The non-backlit keyboard is quite comfortable as is the trackpad.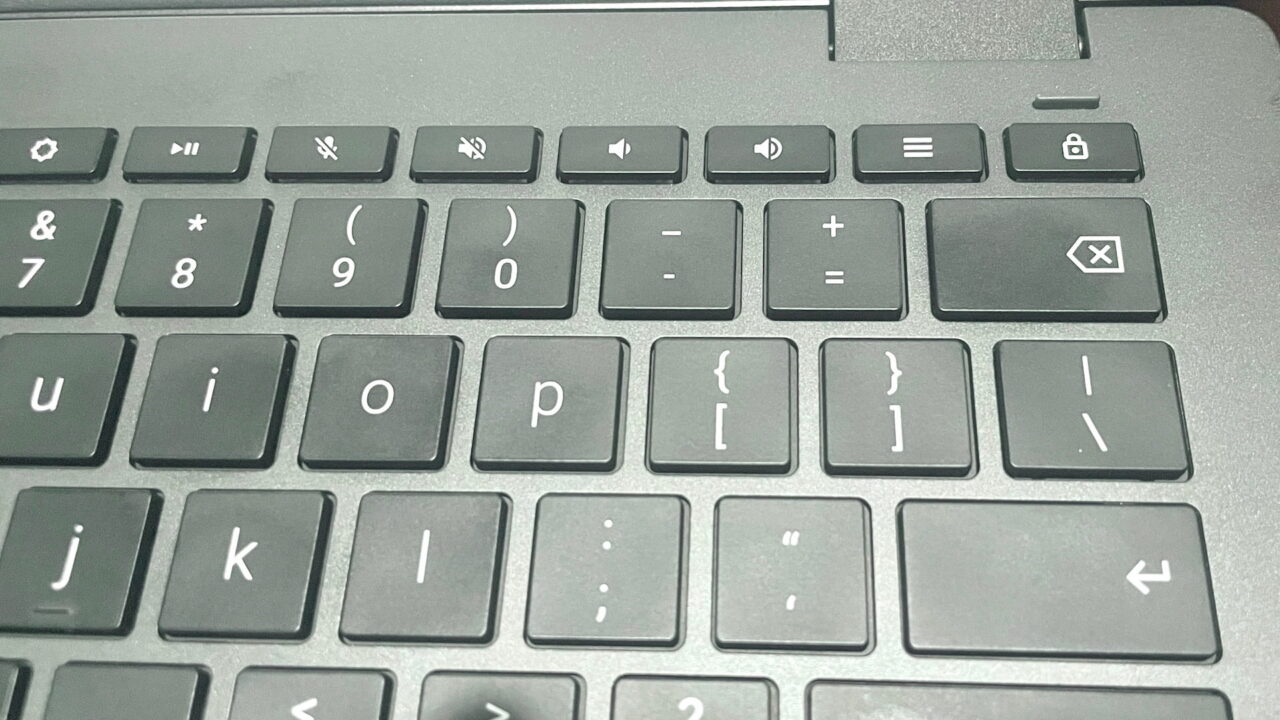 The chassis surrounding them, however, is not the stiffest. I can cause a trackpad click, for example, with just a little pressure from my palms on the wrist rest. And if you plan to use the HP Chromebook x360 13b for video calls, don't expect to look your best.
The 720p webcam is grainy and lack detail. Movement also causes ghosting as if the camera can't keep up with you. I'll surely test video calls and feedback from others but my gut says this is a let down. That's a shame since MediaTek says the K1200 can handle a 16 megapixel camera sensor. Note that you will sound good: Even without speaker grills, the sound quality of music and dialogue is excellent on this Chromebook. Like, surprisingly excellent.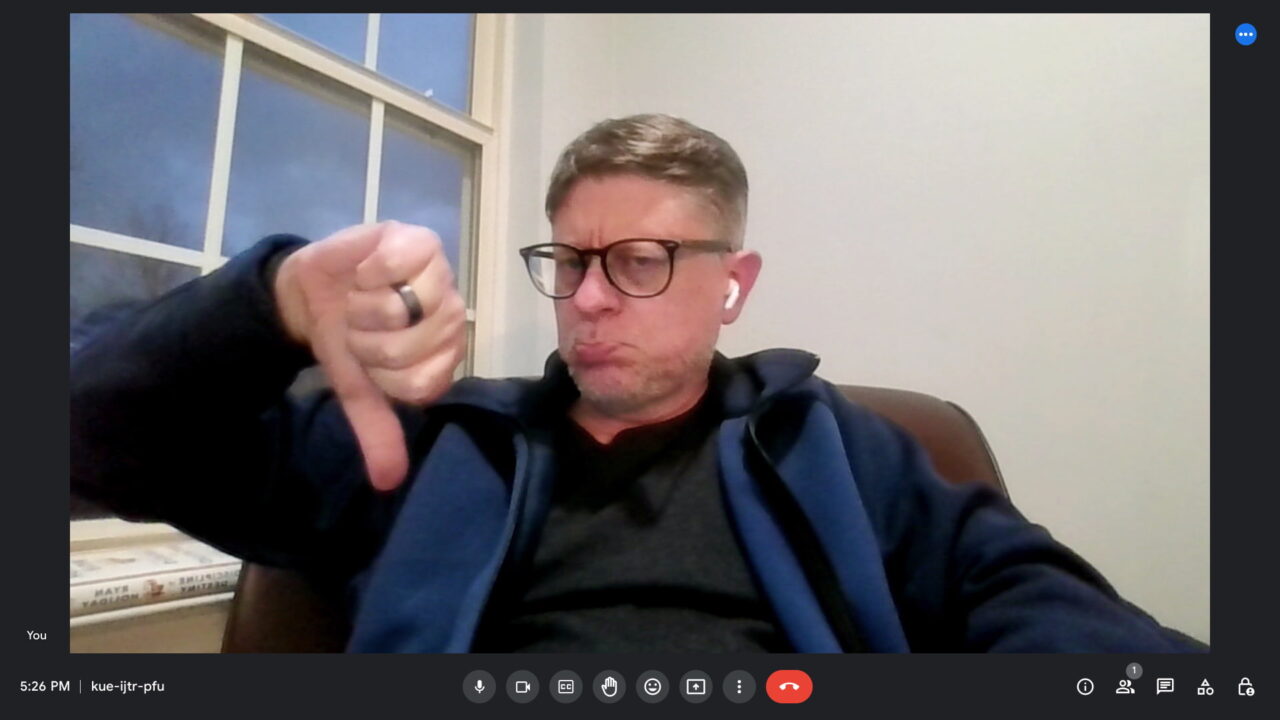 It's design and component choices such as these that make me feel like the MediaTek chipset is almost set up by HP to fail here. This could be the fanless, 15-hour run-time, capable ARM device that buyers want. However, there are already some very basic compromises from what I can see at first glance. And you're limited to 4 GB of memory only, which I find a little disappointing. Others may disagree.
Of course, I don't know if this ARM chip paired with a 47 WHr battery will last the claimed 15 hours yet. I only have a few hours of usage under my belt here.
So, as I always do, I'll use this loaner Chromebook as my full-time device for a good week or so. Following that I'll see if my initial impressions are justified and just how well the MediaTek K1200 wrangles ChromeOS.
About the author
Kevin C. Tofel has covered technology since 2004. He's used ChromeOS since Google debuted the CR-48 in 2010, reviewing dozens of Chromebooks since then. He worked for Google's Chrome Enterprise team from 2016 to 2017, supporting the launch of Android app support. In his free time, he uses Chromebooks to learn software engineering at
Launch School
. In 2019, Kevin joined the CS Curriculum Committee at his local community college.
Liked this content? Subscribe for the free, weekly newsletter