New HP Chromebox Enterprise G4 wows with 13th-gen Intel
Has it really been 32 months since we last saw a new HP Chromebox? Indeed it has! That changes this week, however as the company announced its new HP Chromebox Enterprise G4. Unlike other Chromeboxes that debuted earlier this year, HP is pushing things forward with 13th-gen Intel chips.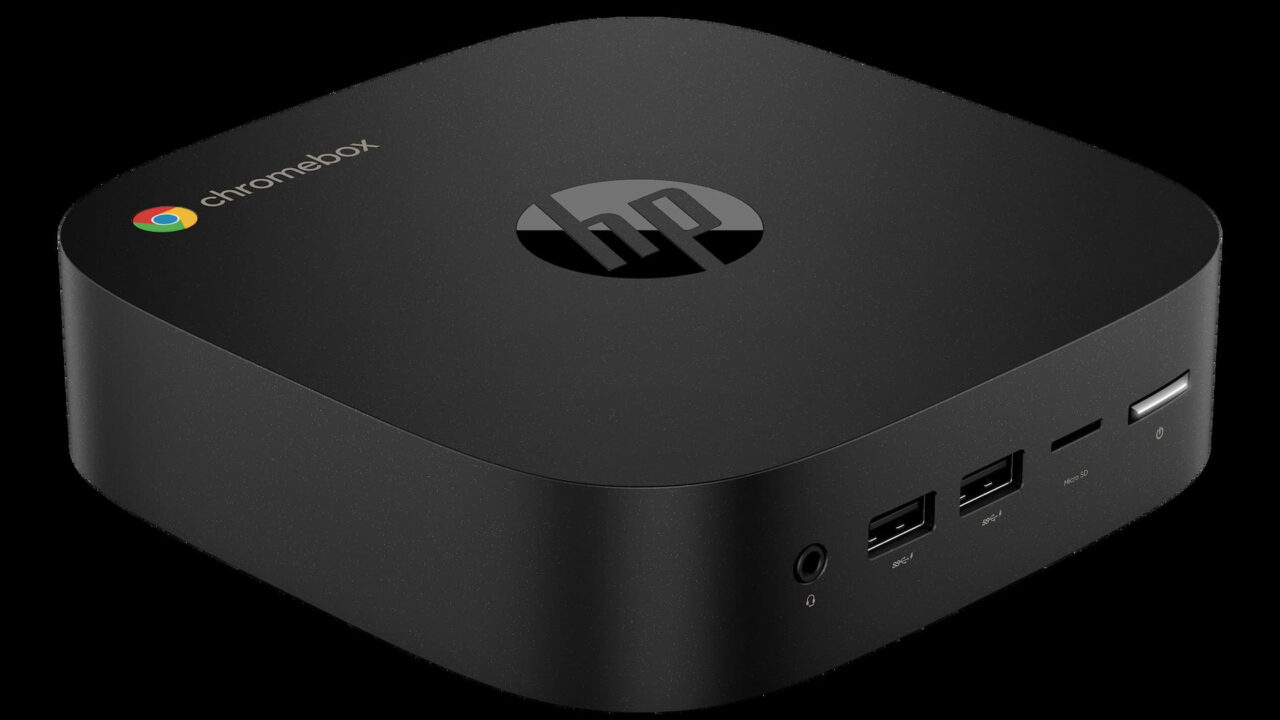 HP Chromebox Enterprise G4 quietly announced
I'd love to point you to a press release or other public announcement on this one. Unfortunately, there isn't one. Instead, I can only share the HP Chromebox Enterprise G4 news from an email I received directly from HP. It seems a strange way to introduce a new product but what do I know?
Without a public announcement to share, I can only provide the information I was given. For starters, pricing wasn't one of those pieces of information. Availability begins in July at HP.com and pricing will be shared as we approach that month. That's actually quite normal, even if it's unfortunate.
So while we don't have pricing, I can make an educated generalized guess on it here. Because HP is using 13th gen Intel chips compared to Acer and Asus' choice of 12th gen silicon, I'd expect the HP Chromebox Enterprise G4 to cost more than those. I'd also expect higher relative pricing due to the word "enterprise" in the product name.
What's inside the HP Chromebox Enterprise G4?
Let's get to the other information I have. Specifically, the specifications of this new HP Chromebox, which will have a very wide range of options.
First is the choice of the chip, of which there are five:
Intel Celeron 7305
Core i3-1315U
Intel Core i5-1335U
Intel Core i5-1345U
Intel Core i7-1365U
Memory choices are surprisingly mundane with either 4GB/8GB/16GB/32GB of DDR4-3200 MHz RAM. I suspect HP decided not to use faster DDR5 memory to keep costs down. Storage options are a bit odd too. You either get 64 GB of eMMC storage or a 256 GB NVMe SSD. I would have expected more.
The new HP Chromebox Enterprise G4 supports up to three 4K monitors. Based on the amount of memory and how it's configured, I would imagine some of the higher-end chip options use Intel Iris Xe graphics. If you don't have dual-channel memory installed, you're limited to Intel UHD for graphics.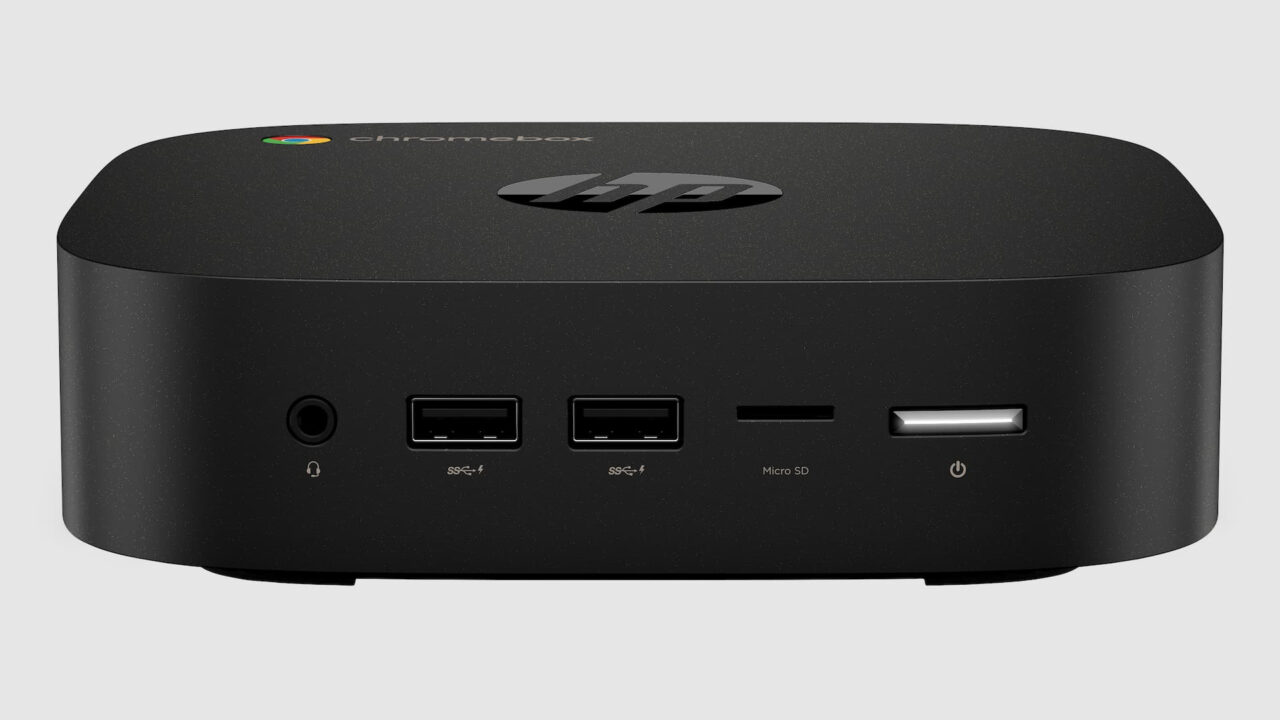 Other specs include Wi-Fi 6E, Bluetooth 5.3, and wired Gigabit ethernet for connectivity. There's also a microSD card slot, 3.5 mm audio jack. Based on images, there are five USB ports. Two are Type-A on the front and there are another two on the back, along with a single Type-C. HP rounds out the inputs with a pair of HDMI ports on the back.
Same software support expiration as the 12th gen models
Since HP is using 13th gen Intel processors in the new Enterprise Chromebook G4, you might think you get an extra year of software updates compared to the 12th gen models. Unfortunately, that's not the case. This HP Chromebox will get software and security updates through June 2030. That's the same as the newest Acer and Asus models.
I'm not sure why that is. Google provides up to 8 years of updates that start from the time a device with a new chipset hits the market. Yet, the Acer and Asus Chromeboxes debuted in 2023 as the first ones with 12th gen Intel. Now we have the HP Chrombox with a 13th gen chipset. But all of them get up to 7 years of updates for some reason.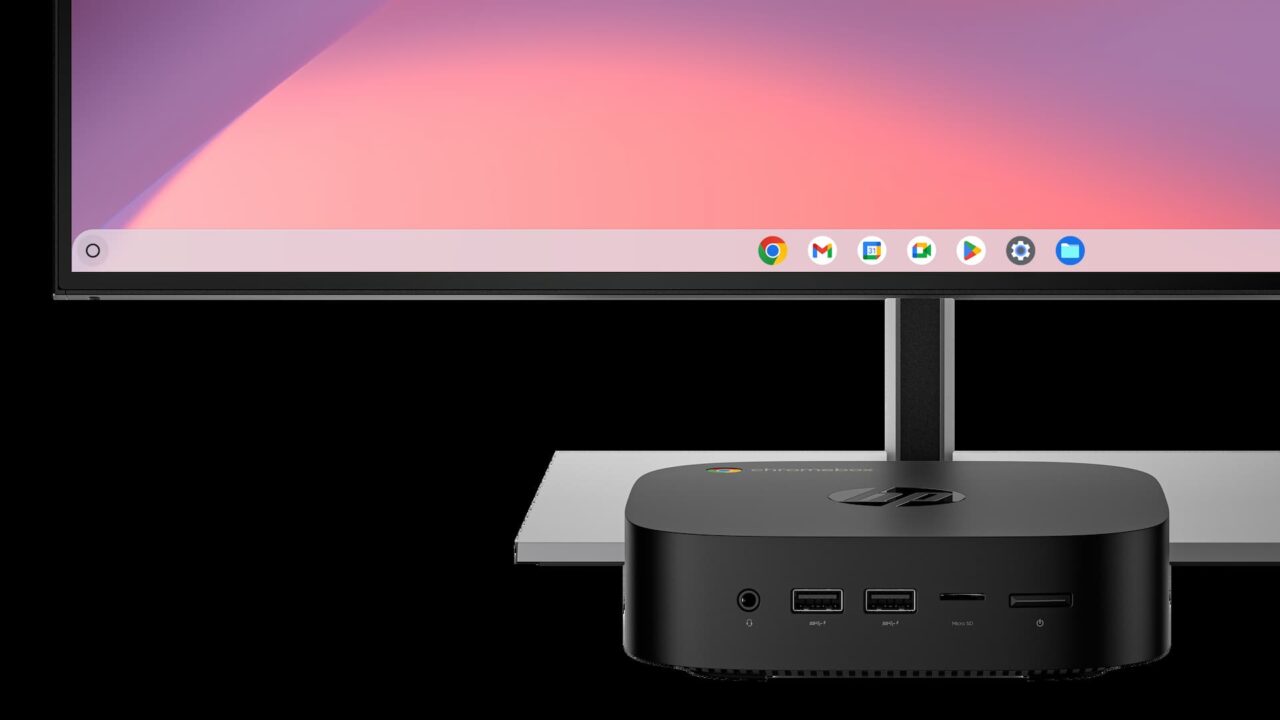 Regardless of that, it's great to see a slightly differentiated Chromebox from HP.
Let's face it: A Chromebox is a Chromebox is a Chromebox. They're generally all the same, assuming they debut around the same time. The difference here is a newer chipset, which could steer companies and even some consumers to the HP Chromebox. Well, depending on the price, that is. Let's see how that pans out between now and July.